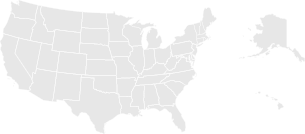 Overview of Property Taxes
Property taxes in America are collected by local governments and are usually based on the value of a property. The money collected is generally meant to support community safety, schools and infrastructure. Use these tools to better understand the average cost of property taxes in your area.
Enter your financial details to calculate your taxes
Enter Your Location

Dismiss

Assessed Home Value

Dismiss
Average Tax Rate




0.0%




Property Taxes




$0




(Annual)
How Your Property Taxes Compare
Based on an Assessed Home Value of
| | |
| --- | --- |
| | |
| | |
| National | |
About This Answer

To calculate the exact amount of property tax you will owe requires your property's assessed value and the property tax rates based on your property's address. Please note that we can only estimate your property tax based on median property taxes in your area. There are typically multiple rates in a given area, because your state, county, local schools and emergency responders each receive funding partly through these taxes. In our calculator, we take your home value and multiply that by your county's effective property tax rate. This is equal to the median property tax paid as a percentage of the median home value in your county.

...read more

Our Tax Expert

Jennifer Mansfield Tax

Jennifer Mansfield, CPA, JD/LLM-Tax, is a Certified Public Accountant with more than 30 years of experience providing tax advice. SmartAsset's tax expert has a degree in Accounting and Business/Management from the University of Wyoming, as well as both a Masters in Tax Laws and a Juris Doctorate from Georgetown University Law Center. Jennifer has mostly worked in public accounting firms, including Ernst & Young and Deloitte. She is passionate about helping provide people and businesses with valuable accounting and tax advice to allow them to prosper financially. Jennifer lives in Arizona and was recently named to the Greater Tucson Leadership Program.

...read more
Save Time and Money on Your Home Loan

With no hidden fees, paperwork, or hassles

Unbeatable rates with our Price Match Guarantee

The Ally Home Team is with you every step of the way
Save Time and Money on Your Home Loan

With no hidden fees, paperwork, or hassles

Unbeatable rates with our Price Match Guarantee

The Ally Home Team is with you every step of the way
​If you could change one thing about ​this page what would it be?​
Thank you for your answer! Your feedback is very important to us.
We are working hard to improve our product and could use your help!
We pay $30 for 30 minutes on the phone to hear your thoughts on what we can do better.
Please enter your email if you'd like to be contacted to help.
| | | | |
| --- | --- | --- | --- |
| | | | |
| Please enter your name | Please enter a valid email | | |
All About Property Taxes
Photo credit: © iStock/Terry J Alcorn
There's no way to sugarcoat it: if you purchase a home you'll have to start paying property taxes. Your property tax liability will depend on where you live and the value of your property. Considering a home purchase or a move? Make sure you take property taxes into account when you're making your decision. High-property tax areas have great amenities, but you'll pay for them.
How do property taxes work?
Property taxes are an ancient form of taxation. In the US, property taxes pre-date income taxes. Today, some states don't levy income tax, but all states (and Washington, D.C.) have property taxes. They're taxes levied on the value of property owned by local residents. State governments like them because they're a relatively stable source of funds.
For state and local governments, property taxes are an important resource. They're a big source of revenue for infrastructure, public safety and public schools. If you have kids or are planning on starting a family, you've likely thought about how you can position yourself in an area with excellent public schools. In most cases, this will require you to live in an area with higher home values and higher property taxes.
Photo credit: © iStock/StanRohrer
Before we get into the details of how property taxes work, let's define a couple of key terms. First up, "assessment ratio." The assessment ratio is the ratio of the home value as determined by an official appraisal and the value as determined by the market. If the market value of your home is $250,000 and the assessed value is $200,000, the assessment ratio is 80% (200,000/250,000).
Second, let's talk about "millage rates." The millage rate is the amount per $1,000 of property value that's levied in taxes. Because they're divided by 1,000, millage rates are expressed in tenths of a penny. 3 mills is $0.003. 0.003 x $300,000 assessed value = $900 in taxes owed.
The market value of your home multiplied by the assessment ratio in your area equals the assessed value of your property for tax purposes. Subtract any exemptions (see below) for which you're eligible and you get the taxable value of your property. That taxable value gets multiplied by the sum of all applicable millage rates. That tells you the property taxes owed before any credits. Subtract any credits you're eligible to claim and you get your property taxes owed.
The way you'll pay the taxes you owe varies from place to place. Some people pay extra each month to their mortgage lender. The lender keeps that money in escrow and then pays the government on behalf of the homeowner. Other people pay their property tax bill directly to the government either monthly, quarterly, semi-annually or annually.
Homestead Exemptions
Photo credit: © iStock/outdoorphotographie
A homestead exemption is a provision in the law that shelters a certain amount of property value from the assessment that determines taxation. Translation: a property tax break. Say you live in a house that's worth $220,000 and you live in a state that offers a property tax exemption on the first $20,000 of home value. If the exemption is automatic (or if you apply for the exemption and your application is approved) your home is taxed as if it were worth just $200,000. This only works for primary residences. You won't get a homestead exemption on your ski chalet. Some places have special homestead exemptions for seniors, veterans and residents with disabilities.
Property Taxes by State
Although every state levies property taxes, the property tax regimes vary considerably. And because local governments impose their own property taxes, the town or city where you live can play a big role in your tax liability. That's why looking at the average property tax by state for places you're considering living will only give you a general idea of the property taxes you'll face.
Property taxes tend to be pretty unpopular. People often feel that the property value assessment on their home is unfairly high, or that others in their area are getting off lightly. In some places, assessments are conducted regularly, while other places go decades without an assessment and people in the area would love to pay lower taxes based on a re-assessment of their home's market value.
Many localities now use computer-based mass appraisals to adjust property tax burden. This can lead to inconsistencies that leave homeowners grumbling. Folks with fixed and/or low incomes can find themselves scrambling if their neighborhood real estate market heats up and property taxes rise.
Bottom Line
When you're deciding whether to rent or buy, property taxes should play a role in your deliberations. Unlike mortgage payments, property taxes never go away. You may be able to get a property tax break when you're a senior, but you should plan on property taxes being a permanent part of your budget before you take the leap into homeownership.
Property Tax: Which Counties are Getting the Best Bang for Their Buck

SmartAsset's interactive map highlights the places across the country where property tax dollars are being spent most effectively. Zoom between states and the national map to see the counties getting the biggest bang for their property tax buck.

Methodology

Our study aims to find the places in the United States where people are getting the most for their property tax dollars. To do this we looked at school rankings, crime rates and property taxes for every county.

As a way to measure the quality of schools, we calculated the average math and reading/language arts proficiencies for all the school districts in the country. Within each state, these schools were then ranked between 1 and 10 (with 10 being the best) based on those average scores.

For each county, we calculated the violent and property crimes per 100,000 residents.

Using the school and crime numbers, we calculated a community score. This is the ratio of the school rank to the combined crime rate per 100,000 residents.

We used the number of households, median home value and average property tax rate to calculate a per capita property tax collected for each county.

Finally, we calculated a tax value by creating a ratio of the community score to the per capita property tax paid. This shows us the counties in the country where people are getting the most bang for their buck, or where their property tax dollars are going the furthest.

Sources: US Census Bureau 2016 American Community Survey, Department of Education, Federal Bureau of Investigation, State Police or Justice Department websites