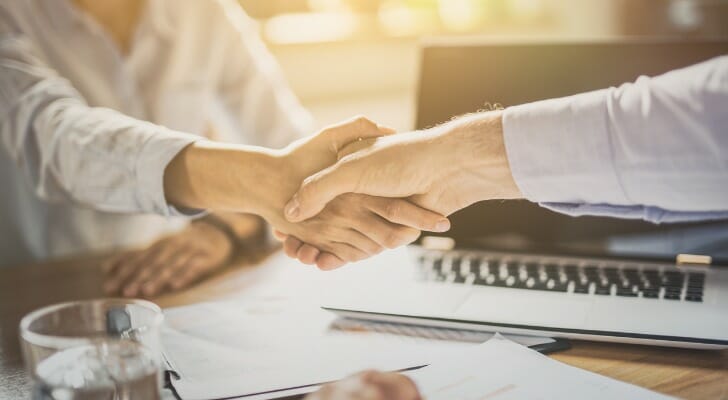 In the legal sense of the word, a fiduciary is an individual or organization that has taken on the responsibility of acting on behalf of another person or entity with utmost honesty and integrity. Bankers, attorneys, officers of public companies – all are fiduciaries. They must act in the best interest of their customers, clients or shareholders. If they don't, they are legally liable. Similarly in the investment world, fiduciary financial advisors manage client assets with the clients' best interests in mind. Therefore, try and limit your search for a financial advisor to only fiduciary advisors in your area.

Fiduciary Defined
The term "fiduciary" is a good word to hear when you're searching for a financial advisor. Someone who calls themselves a fiduciary seeks to minimize conflicts, be transparent – and basically live up to the trust placed with them.
Fiduciary financial advisors must:
Fiduciary usually refers to someone who manages assets on the behalf of an individual, a family or a company. In addition to a banker or financial advisor, this person could be an accountant, executor, trustee or board member. In theory, a fiduciary can be anyone to whom you delegate personal, legal or financial choices.
What Is Fiduciary Duty?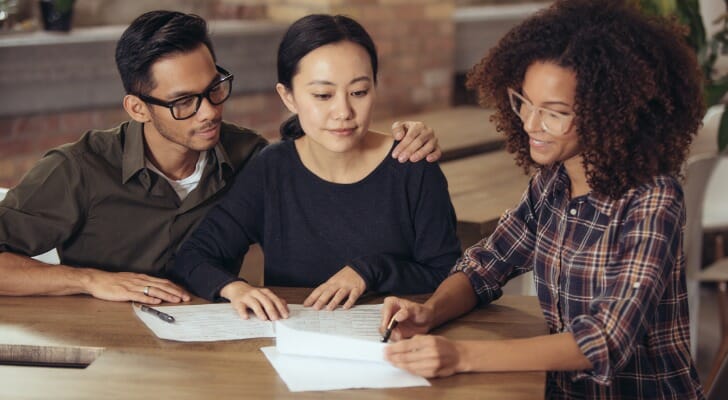 Fiduciary duty is a legal responsibility to put the interests of another party before your own. If someone has a fiduciary duty to you, he or she must act solely in your financial interests. A fiduciary cannot, for example, recommend a strategy that doesn't benefit you but instead provides a kickback. You can think of it like the doctor-patient relationship, where one party has a duty to provide the best care it can to the other party.
Fiduciary duty is important for guiding the actions of the professionals who deal with clients' money. It's also important because, when violated, it provides an avenue for legal action. If a financial professional who isn't a fiduciary has been knowingly selling you low-performing, high-fee investments, you don't have the legal standing that you would have if the professional were a fiduciary.
A breach of fiduciary duty occurs when a fiduciary fails to honor his or her obligation. A breach could happen if a fiduciary benefits from his or her recommendations, fails to provide proper guidance or acts in any way that's adverse to your best interests. Examples include:
Fiduciaries can be held financially and civilly responsible for any actions they make that are not in your best interest. You are entitled to damages even if you don't incur harm.
The Department of Labor Fiduciary Rule
The term fiduciary made headlines over the last few years thanks to the Department of Labor's fiduciary rule. The rule required any financial professionals – including brokers and insurance dealers – who provide retirement advice or work with retirement plans to act as fiduciaries. The Obama administration proposed the rule to create greater transparency around retirement planning. The rule required financial professionals to disclose potential conflicts of interest and clearly state fees and commissions. The Obama administration said the rule could save Americans as much as $17 billion a year due to conflicted advice.
However, as of June 2018, the fiduciary rule is effectively dead. After President Trump took office, he delayed the rule's implementation due to resistance from the financial industry. Opponents argued that the rule would make it more expensive for advisors to manage smaller accounts, in turn making it harder for lower-income investors to get financial advice. Then, in June 2018, the Fifth Circuit Court confirmed that it had finalized its decision to end the fiduciary rule. The court argued that the Department of Labor had overstepped its authority to regulate financial services and providers.
President Trump has requested that the Department of Labor look over the rule once again and prepare an analysis. The DOL could then ask the court to review the rule again, or the fiduciary rule could even make its way up to the Supreme Court. Regardless of what happens down the road, the Fifth Circuit Court of Appeals argued in its decision that the fiduciary rule "has already spawned significant market consequences" by increasing consumer awareness. Additionally, firms have already started changing their behavior, for instance by no longer selling products that don't adhere to the fiduciary standard.
Why It's Important to Choose a Fiduciary Financial Advisor
Choosing a fiduciary financial advisor can give you greater peace of mind. With a fiduciary financial advisor, you'll know that the person managing your money must make decisions in your best interest. In general, fiduciary financial advisors tend to have fewer conflicts of interest, and they're required to disclose any potential conflicts of interest that they have. Financial professionals who earn commissions may be incentivized to sell their own products even if there are comparable products available at a lower cost. Fiduciaries must seek the best prices and terms for their clients. Thus, if you work with a fiduciary you're more likely to end up with the product or recommendation that's truly right for you.
In general, financial professionals bound by fiduciary duty tend to be more transparent. Fiduciaries must thoroughly discuss their decisions with their clients, providing all relevant information and pertinent facts. This makes it easier to ensure you understand the decisions that are being made in regards to your assets and financial future.
While not all non-fiduciaries are necessarily bad actors, it's easier to ensure that you're working with someone who has your best interest if you opt to work with a fiduciary. Moreover, if you're working with someone who doesn't have a fiduciary duty to you, you have fewer legal options in the event that you discover your interests haven't been served.
How Do I Know If a Financial Advisor Is a Fiduciary?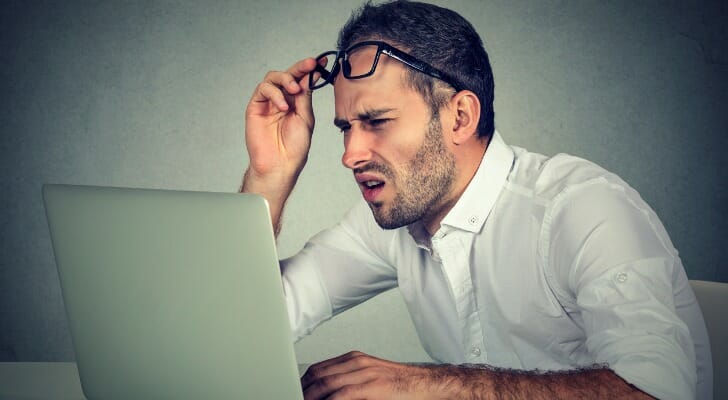 All investment advisors registered with the Securities and Exchange Commission (SEC) or a state securities regulator must act as fiduciaries. Broker-dealers, stockbrokers and insurance agents are only required to fulfill a suitability obligation. This means that while they must provide suitable recommendations to their clients, they don't have to put their clients' interest before their own.
There are several resources available that can help you know if an advisor is a fiduciary. The National Association of Personal Financial Advisors (NAPFA) has an online search tool that makes it easy to find certified financial planners in your area. Every advisor in that system operates on a fee-only basis and promises to act as a fiduciary. Garrett Planning Network is another planner organization of fiduciary financial planners who charge an hourly rate. Additionally, the Certified Financial Planners Board has an advisor search tool. You can use it to look up a particular planner and see their experience and history.
The vetting process shouldn't stop there. Once you identify potential advisors, here are the sorts of questions you should ask to ensure that the advisor suits your needs and has minimal conflicts of interest:
You should also request a copy of a financial advisor's Form ADV (SEC-filed paperwork). This will provide information about an advisor's business, pay structure, educational background, potential conflicts of interest and disciplinary history. That information is also available online through the SEC's Investment Advisor Public Disclosure tool. You should also request a performance record and list of client references to contact.
Suitability Rule vs. Fiduciary Duty
Some financial professionals such as brokers and insurance agents aren't bound by fiduciary duty. Instead, they're only required to fulfill a suitability obligation. While fiduciaries must put their clients' best interests before their own, financial professionals who adhere to the suitability standard must only provide suitable recommendations to their clients.
To determine whether a recommendation is suitable, these professionals must consider your financial situation, goals and risk tolerance. Additionally, they must ensure that you won't incur excessive costs and that excessive trades won't be made. However, they may still suggest products that aren't necessarily in your best interest or that benefit them more than they do you.
Suitability Rule vs. Fiduciary Duty
Suitability Standards
Fiduciary Standards
Recommendations must be suitable for the client
Recommendations must be in client's best interest
Less strict requirement regarding disclosure of conflicts of interest
Required to disclose conflicts of interest
May be loyal to the broker-dealer, not necessarily the client
Must be loyal to the client and act in good faith
Are Robo-Advisors Fiduciaries?
A robo-advisor is a great alternative for rookie investors who have less money to meet the account minimums and pay the higher fees of traditional financial advisors. But are robo-advisors fiduciaries? This is a question that's up for debate in the financial industry.
Robo-advisors who are registered with the SEC insist that they are fiduciaries. As registered investment advisors, they are required to act in their clients' best interests. Furthermore, robo-advisors that offer advice on 401(k) plans must comply with ERISA's fiduciary rules. Robo-advisors also don't sell proprietary products.
The other camp argues that only human advisors can truly embody the fiduciary role.
Robo-advisors typically only offer investors advice based on their goals, rather than their full financial situation. This limits the scope of their advice and can make it less personalized than a traditional advisor's.
Bottom Line
When you're working with a financial professional, it's key to find out if he or she follows the fiduciary standard. A fiduciary has different obligations than someone bound only by the suitability rule. Fiduciaries must always act in their clients' best interest – and if they don't, you have legal options to pursue. Ultimately, when it comes to choosing someone to manage your money, you should find someone you can trust.
Tips for Finding a Financial Advisor
Photo credits: ©iStock.com/scyther5, ©iStock.com/kate_sept2004, ©iStock.com/SIphotography