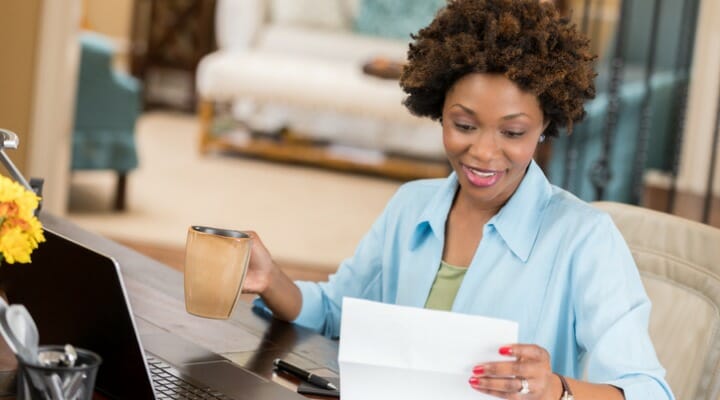 Every month, your bank prepares a document for you showing all of of your transactions for the past month. This is called a bank statement. It's important to review your bank statement regularly – in part to ensure there aren't any transactions you don't recognize, which could mean fraud. Let's break down how to get your bank statements, either online or through the mail.
Your bank account is only one part of your finance. Consider working with a financial advisor to put together a financial plan for other financial needs and goals.
How to Get a Bank Statement Online
Most banks today offer online banking for both deposit and credit card accounts. This makes it easy to check your account to see the status and transactions, transfer money, and conduct other banking business. One of the things you can do in your online banking account is get your bank statement.
For recent months, your statements should be readily available to download as a PDF, free of charge. Banks vary on how to receive your statement, but typically there will be a link at the top for "Statements," possibly under "Account" or "Account Services." Once you find this page, you will have access to downloadable, PDF versions of your bank statements. You can choose the time frame and what account you want to view. Most banks have your statements instantly available, though it's possible you'll need to request to have the PDF emailed to you.
In addition to downloadable PDF statements, the main page of your account should also list out your recent transactions in an account summary. The transactions may be broken out by statement cycle or all together. While this is not technically your statement, and may include some pending charges, this is an easy way to review recent credits and debits from your account.
Most banks offer the option to "go paperless" and only receive and review your statements online. If you've gone paperless, this is the way to see your statements. You should also regularly download and file your statements on your computer in case you need easy access to them in the future.
How to Get a Bank Statement by Mail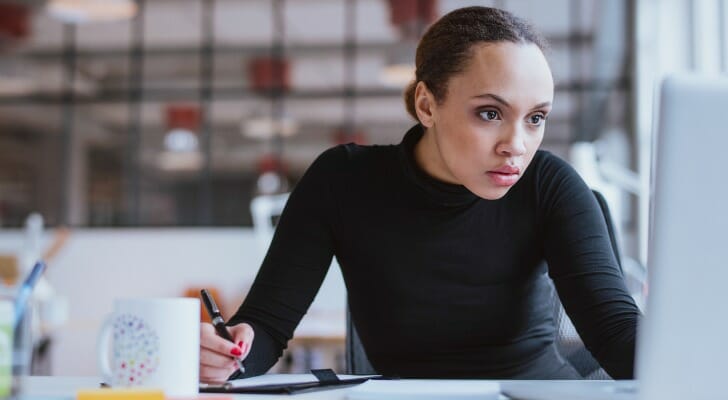 Typically, when you sign up for a bank account, you will automatically receive your monthly bank statements by mail. They are mailed out monthly based on when you opened your account, so they won't necessarily align with the beginning or end of the calendar month. These will look identical to the downloadable PDFs from the website.
What happens if you can't find your paper statement? These could happen for a number of reasons. Perhaps you misplaced it, perhaps it got lost in the mail, or perhaps you chose to only receive online statements. Regardless, most banks offer the option on their online banking portal to request a paper statement to be mailed to you. This request is likely in the same place as your digital statements. It may be a different option under the same "Statement" heading, or there may be a button on the page showing your statements. If you choose to request a printed statement, be careful, as your bank may charge a fee – typically around $6 – for this service.
If you do not have access to online banking, you can call your bank's customer service line. They can help you receive a paper copy of your statement. You can find the number for customer service on the back of your debit card or in the contact section of the bank's website.
If your bank doesn't have an option to request a paper statement, you can print out a downloaded PDF for a physical copy of your statement. This printed version will look exactly like the mailed version of your statement and is considered an official document.
How Long Do Banks Retain Statements?
Most banks have a limit to how long they retain copies of your statement. This is usually seven years. It is important to keep copies of your statements filed either physically or digitally, just in case you need them and your bank no longer retains the statements. This is especially true for any year-end statements you receive before tax time, as these tend to recap your interest and other taxable earnings for the year. You may be audited by the IRS and need to prove how much you earned.
When you no longer need your bank statement, it's advisable to shred them, as you would any document containing private financial information.
Bottom Line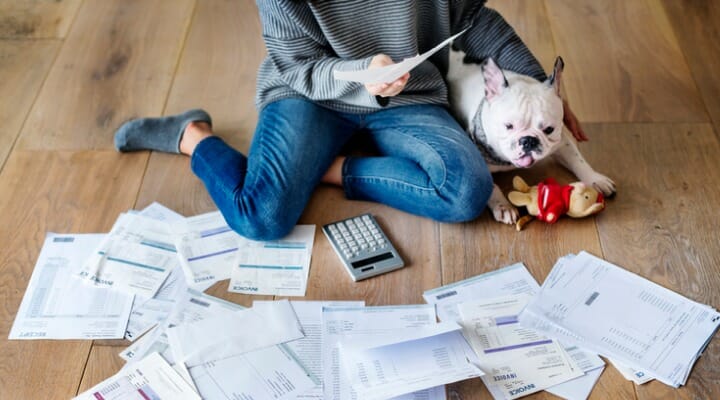 Getting a copy of your bank statement is easy. Your online banking page will list out all of your statements. From there, you can download a PDF or order a paper version by mail. You can also call your bank's customer service line for help. And if you'd like to receive a paper statement every month, most banks will do so by default unless you specifically choose to "go paperless" and receive only online statements.
Tips for Getting More From Your Bank
Checking and savings accounts are just one part of your financial picture. If you really want to work toward larger financial goals, like retirement, consider working with a financial advisor to put together a financial plan for your needs and goals. SmartAsset's free tool matches you with up to three financial advisors in your area, and you can interview your advisor matches at no cost to decide which one is right for you. If you're ready to find an advisor who can help you achieve your financial goals, get started now.
If you're comfortable in the world of online banking, you might consider switching to an online-only bank. They tend to have higher interest rates than traditional banks. And some, like Ally, still offer in-person access to your cash through ATMs.
Photo credit: ©iStock.com/Steve Debenport, ©iStock.com/jacoblund, ©iStock.com/Rawpixel