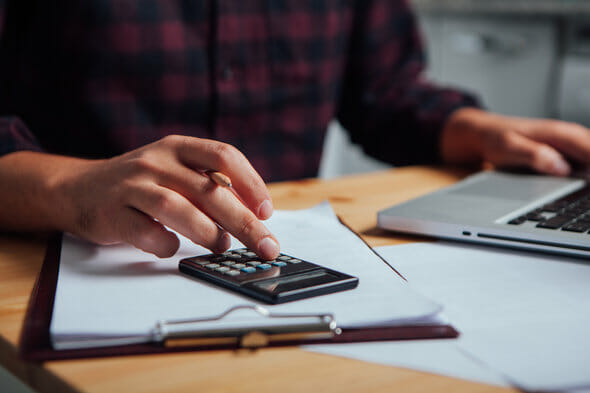 As you strive to reach your financial goals and prepare for retirement, you may consider turning to a financial advisor. In this case, knowing how much a financial advisor costs is crucial. Depending on the size of your investment, financial advisors typically charge a fixed-rate fee between $7,500 and $55,000, or 1.02% of assets under management for ongoing portfolio management, according to a 2021 study by Advisory HQ. Of course, fee rates and compensation structures differ from advisor to advisor. That can make it challenging to figure out how much you're paying and if you're getting a fair deal when you're trying to find a financial advisor.
Looking for a way to find advisors who serve your area? Use SmartAsset's free financial advisor matching tool today.
Understanding Financial Advisor Fee Structures
There are five main ways that registered investment advisors charge for their investment advisory services. The table below breaks them down:
Types of Financial Advisor Fee Structures
Fee Type
Description
Percentage of Assets Under Management
Percent of the total assets of a client's account, which could follow a tiered schedule — the higher the asset level, the lower the percentage.
Hourly Charges
Rate charged per hour, typically for a special project or consulting.
Fixed Fees
Predetermined amount paid for a service, such as the creation of a financial plan.
Commissions
Additional compensation earned when a purchase or a trade is made.
Performance-Based Fees
An additional fee charged if a defined benchmark is outperformed.
Advisors may charge one of these fees or a combination of these fees. Fee-only advisors earn money exclusively from fees paid by their clients. They don't earn commissions or other types of compensation from selling certain financial products or trading specific securities.
Fee-based advisors, on the other hand, earn money both from the fees their clients pay, as well as third-party commissions and other forms of compensation. This happens when an advisor is dually registered as a broker-dealer or insurance agent, allowing them to sell affiliated products, investments or policies for compensation. This can present a potential conflict of interest that needs to be disclosed, though fee-based advisors still abide by fiduciary duty.
How Much Do Financial Advisor Fees Typically Cost?
When it comes to financial advisor cost, most firms charge fees based on a percentage of assets under management (AUM) for ongoing portfolio management. According to a study by Advisory HQ News Corp, the average financial advisor fee in 2021 was 1.02% for $1 million AUM, which adds up to $10,200 annually.
This is up from past years, when another 2018 study by RIA in a Box said that the average financial advisor cost is 0.95% of AUM, which for a $1 million account would amount to roughly $9,500 per year. Fees are often assessed quarterly, though, so depending on how your investments are faring, your advisory fees may be more or less.
Asset-based fees may decrease as the size of the account increases, ensuring that high-net-worth individuals are still paying a fair rate. However, this also means that fees will be higher for those with lower account values. The average AUM fee for a $50,000 account is 1.18%, or $590 a year, again according to Advisory HQ's previously mentioned study above.
Fixed fees and hourly fees typically apply to financial planning or consulting services, as well as special projects. Fixed fees typically range from $7,500 (for investments under $499,999) to $55,000 (for investments over $7.5 million). Hourly fees can be anywhere from $120 to $300 an hour, depending on the advisor and the complexity of the project.
The table below breaks down the average fee rates for the three most common financial advisor fee types:
Average Financial Advisor Fees by Type
Fee Type
Typical Cost
Percentage of Assets Under Management
0.59% – 1.18% per year
Fixed Fees per Assets Under Management
$7,500 – $55,000
Hourly Fees
$120 – $300 per hour
All figures above come from Advisory HQ's 2021 report. Advisors on the SmartAdvisor Match Platform that you may be matched with may charge higher fees than those shown above. Please carefully review fee structures with your investment advisor and review your advisor's Form ADV and CRS.
Extra Financial Advisor Costs You May Encounter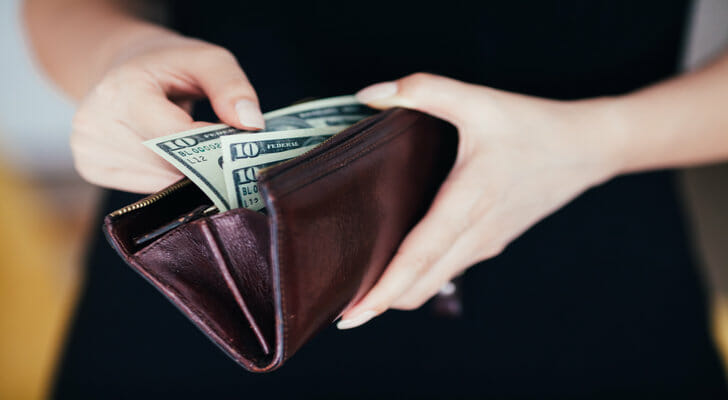 The financial advisor cost might not be all you pay when opening an account. In addition to paying the advisor, you'll also be responsible for brokerage, custodial and other third-party fees. For instance, if a financial advisor uses mutual funds or exchange-traded funds (ETFs) in your account, you'll have to pay costs associated with those funds in addition to the fee that you pay your advisor.
These costs can add up. The average cost of a mutual fund is 1.25%, though low-cost funds can cost less than 0.50%. According to a 2016 NerdWallet report, a 1% mutual fund fee can cost a young investor as much as $590,000 over 40 years. When discussing fees with your financial advisor, you should be sure to ask about any additional costs you may incur.
Where to Find Info on Financial Advisor Fee Schedules
To figure out the financial advisor costs you may be charged, look at the firm's Form ADV (SEC-filed paperwork). On this form, a firm must clearly note each fee type that it charges for its investment advisory services. Specifically, in Section 5, the firm must check off each type of fee that it charges clients for its investment advisory services.
In Part II of the Form ADV (also called the firm's brochure), the firm will provide greater detail. That includes information on whether the firm earns money in any way aside from client fees. The brochure will also include specifics on how the firm calculates fees.
Making Sure Your Financial Advisor Fees Are Fair
Before you agree to work with an advisor, make sure you understand the advisor's fee structure and what services that fee includes. Some advisors may charge extra for certain services and programs. It shouldn't be difficult for an advisor to explain how he or she is adding value to your accounts. If an advisor gives a roundabout or elusive answer, steer clear. It's a red flag if an advisor tells you not to worry about costs. Ditto if he or she implies that his or her services are free.
If an advisor makes money from commissions, be sure to inquire about his or her fiduciary responsibility to put your best interest first. You should know all of their compensation sources, and if there are any other professionals they work with. Some advisors include tax-planning services without an additional cost, but many partner with accounting firms for all tax-related work. That means tax and legal services may incur an additional cost.
How to Minimize Financial Advisor Fees
Generally, investors with less assets under management pay a higher percentage of their assets in fees. Think hard about whether a traditional advisor is right for your situation or if you might be better served by a robo-advisor. Robo-advisors generally have lower fees and lower minimums.
If you decide a traditional advisor is right for you, there are two typical fee structures: fee-only and fee-based. Fee-only advisors' fee structures tend to be simpler than their fee-based counterparts, and hold less potential for possible conflicts of interest as they are not dually registered as either broker-dealer representatives or insurance agents. As you're shopping around for an advisor, ask pointed questions about advisors' fee structures, as well as all-in costs. Don't hesitate to negotiate for a better fee rate as well.
Robo-Advisor Fees vs. Traditional Advisor Fees
If you're just starting out and have a small balance, you might consider working with a robo-advisor. As a rule of thumb, robo-advisors generally charge lower fees than traditional advisors. While traditional advisors typically charge higher fees, robo-advisor fees can be 0.25% to 0.50% of AUM, according to the same Advisory HQ report.
Of course, you'll be getting different levels of service from each type of advisor. Though both provide portfolio management, a robo-advisor won't provide guidance on topics like estate planning and insurance planning. Also, you'll have limited access to humans with a robo-advisor. Typically, robo-advisors are recommended for people with less complicated situations and less to invest, while traditional advisors are suggested for those with more money and more complex financial situations.
Bottom Line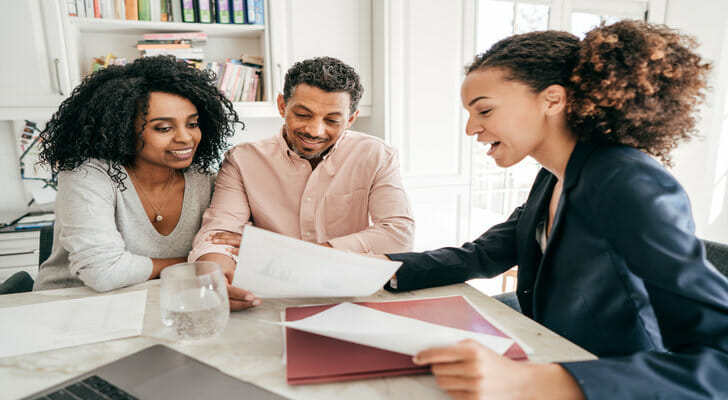 Selecting a financial advisor who charges fees you can genuinely afford and trust is a huge part of building a successful advisor-client relationship with them. Therefore, make sure you really do your research before making a final decision on a firm or advisor to entrust your assets with. Beyond investments, also consider what other financial hurdles you might encounter, like paying for your children's college or retiring comfortably. In turn, look for advisors who may have a specialty in those specific areas.
Tips for Finding a Financial Advisor
Finding a financial advisor doesn't have to be hard. SmartAsset's free tool matches you with up to three vetted financial advisors who serve your area, and you can interview your advisor matches at no cost to decide which one is right for you. If you're ready to find an advisor who can help you achieve your financial goals, get started now.
Consider a few advisors before settling on one. It's important to make sure you find someone you trust to manage your money. As your consider your options, these are the questions you should ask an advisor to ensure you make the right choice.
If you're worried about the financial advisor costs, consider using a robo-advisor. Robo-advisors typically require lower minimum investments and charge lower fees. This makes them a better option for people with less money to invest.
Next Steps
Do you want to learn more about financial advisors? Check out these articles:
Photo credit: ©iStock.com/agrobacter, ©iStock.com/agrobacter, ©iStock.com/kate_sept2004