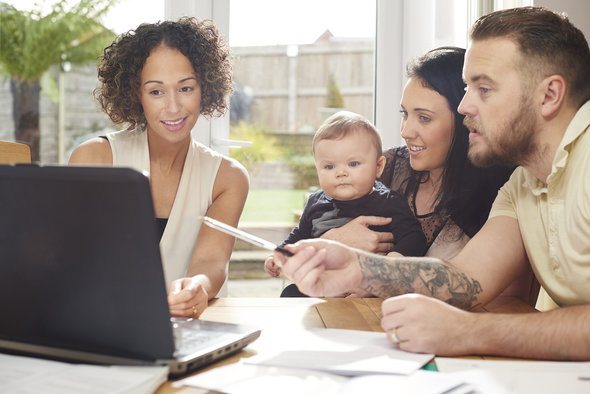 When it comes to planning for the future, you may not even know where to start. On top of planning for retirement, there are potential expenses like college for your children. This is where a financial plan can help. It identifies your financial goals and outlines the steps to achieve them. A concrete plan helps quell any nerves about the future and lets you work toward your goals.
What Is a Financial Plan?
A financial plan is a comprehensive overview of your financial goals and the steps you need to take to achieve them. Since everyone's financial situation is unique, every financial plan will look a bit different. However, almost all plans will include your financial and life goals, the current state of your finances, projections of your future wealth and a road map to how you'll achieve the goals you've set.
One of the purposes of your financial plan is to give you an idea of if you're on track to meet your goals or if you need to make adjustments to your spending. Financial plans stretch over years, preparing you for the long term. Whether you're looking at estate planning, savings planning or family planning, it should be in your financial plan. Through small steps, like having a monthly savings goal or investing your money, your financial plan can lead to much better preparation for your future.
What Factors Are in a Financial Plan?
Everyone's financial goals are unique to his or her own situation. So each financial plan will vary from person to person. Generally, financial plans consist of your financial goals, an analysis of your current financial situation and a plan to achieve your goals within a certain time frame. The plan should be flexible, too, to allow for life changes like marriage or a new job as well as any unexpected situations like hospital stays.
A lot of thought and calculations go into making a financial plan. If you find it too much to do on your own, you might want to consider working with a financial advisor. They have the financial planning expertise to assess your situation and help you create a plan to achieve your goals. They also provide you with an objective viewpoint and can give you honest recommendations. Let's go through the process of crafting a financial plan step by step.
Outline Your Financial Goals
Start by defining your financial goals, both short term and long term. You'll want to make sure these goals are realistic. This can include putting a down payment on a house, paying off student loans or buying a car. These goals will become the driving force of your financial plan.
Look at your financial future as a whole when outlining these goals. All of your finances are connected, so don't just focus on one aspect. For example, when it comes to family planning, you may want to think about not only starting a college savings fund, but also putting a down payment on a house.
Find a Financial Advisor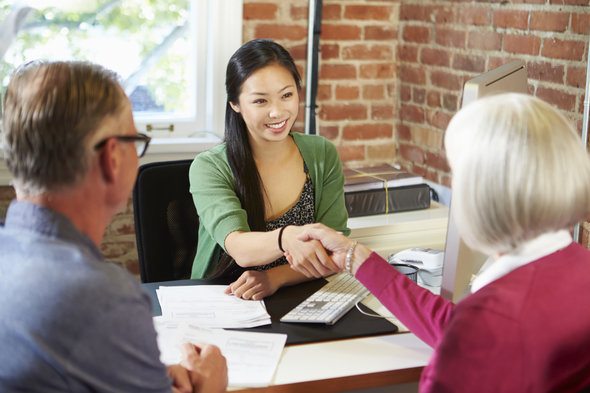 While it's certainly possible to craft a financial plan all by yourself, it can get overwhelming, and you may second guess if you've thought of everything. Financial advisors are experts in financial planning. These advisors differ from specialized professionals like estate planning attorneys. Instead, financial advisors provide a more comprehensive overview of financial planning. They provide an accurate gauge of your overall situation plus advice on achieving your financial goals. They can also help you create the most tax-friendly plan for you.
Make sure your financial advisor is certified in financial planning. Some advisors will have either a certified financial planner (CFP) designation or a chartered financial consultant (ChFC) designation. These certifications ensure that the advisor has received the proper education and experience in the financial planning field. However, just because an advisor doesn't have these certifications doesn't mean they're not qualified to help you.
Though advisors have an overall understanding of financial planning, most of the time they also specialize in specific financial fields. For example, an advisor may work only with those close to retirement, while others work more with people in their 20s. You want to make sure that your advisor understands your future aspirations and knows how to work toward them. Don't be afraid to meet with a few financial advisors before choosing one that fits best with your situation.
Collect Financial Information
Once you've established goals and you've gotten help if you want it, you can begin an overview of what your financial situation looks like. Include any assets and liabilities, such as properties, investments and loans. Analyzing all of this information provides a more accurate understanding of your current financial standing.
When you're collecting information, start with consistent items like your rent or mortgage, your paycheck if it comes regularly, utility bills and the like. Then look at your spending history to get an idea of what you normally spend on things like groceries, entertainment, travel, clothes, etc.
Knowing where you stand now will help determine the next steps you need to take to achieve your goals. You can tweak your goals or timeline based off your starting point, determining their practicality and feasibility.
Create the Plan
With your financial standing and goals defined, you can start developing the actionable steps of your financial plan. Most likely, this will include saving money for retirement, an emergency fund or a big purchase. Investing will also play a prominent role in your financial plan if you're like most people.
How exactly you invest will be up to your individual preferences and risk tolerance. If you work with a financial advisor, she can help you determine the best asset allocation between large and small-cap stocks, bonds, cash, and alternative investments for your preferences.
If one of your goals is a big purchase like a house or a new car, then you'll also want to include in your plan steps to build up your credit. You won't need to do much if you already have an excellent credit rating. If your rating isn't where it should be though, part of your plan should be to focus on paying credit card bills and student loans on time and other methods for building up credit.
Finally, if you have significant debt, part of your plan will be to pay it down. How exactly you go about it — if you get a consolidation loan or not, if you increase your monthly payment or leave it unchanged, etc. — will be dependent on your situation.
Your financial advisor can help with this process, offering planning recommendations based on your financial overview. Whether it's suggesting a savings minimum or proposing a debt repayment timeline, they are there to help. Take into account any risks or alternatives they point out. If your financial plan ever needs to be changed, these steps can prevent you from getting stuck.
Implement the Plan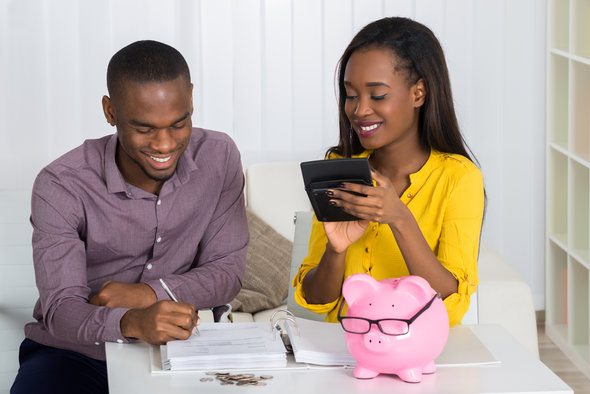 Once you've created your plan, it's time to put it in action. It may be easier to start off small, rather than immediately jumping into the deep end. For example, instead of saving half your paycheck at once, start saving in small increments.
The timeline of your financial plan can stretch for years, so there may not be any immediate results. But stick to the steps outlined in your plan and you will reach those milestones in no time.
Revise the Plan if Needed
It's important to follow the steps you set in your financial plan. However, it's just as important to recognize that unexpected things do happen, from starting a new job to having a medical emergency. Any situation that arises that you didn't expect can impact your finances so you should make changes to your plan accordingly. That way, it can better reflect your financial standing.
Of course, financial changes may impact your ability to reach your financial goals. You'll want to check on your plan to see if you can still meet those goals after those unexpected hurdles. If not, you can easily change the plan. You can alter your timeline, set a higher savings minimum or change the goal altogether.
Meeting with your financial advisor every few months can be helpful. If necessary, they can help make changes to your plan to steer you back on track. Be adaptable and open with your advisor when it comes to revising your plan according to new objectives or setbacks.
Bottom Line
A financial plan helps you manage your personal finances and plan for the future. Though making a plan may take some time and dedication, it will pay off in the long run. You'll have a clearer path for reaching big milestones and will be better prepared for the future. Financial planning can be overwhelming, but especially with some professional help, you'll end up rewarding yourself by achieving your goals.
Tips for Crafting Your Financial Plan
Are you looking to dip your toe in investing as part of your financial plan? You may be interested in checking out a robo-advisor. Robo-advisors invest your money through proprietary algorithms, which means they can charge much lower fees.
SmartAsset's financial advisor matching tool can help you find a qualified advisor in your area to help you develop your financial plan. Just answer a few questions about your financial situation and your goals. Then, the tool narrows down thousands of advisors to three experts in your area.
Photo credit: ©iStock.com/sturti, ©iStock.com/bowdenimages, ©iStock.com/AndreyPopov