Ask Our Retirement Expert
Have a question? Ask our Retirement expert.
More From SmartAsset
Ask Our Retirement Expert
Have a question? Ask our Retirement expert.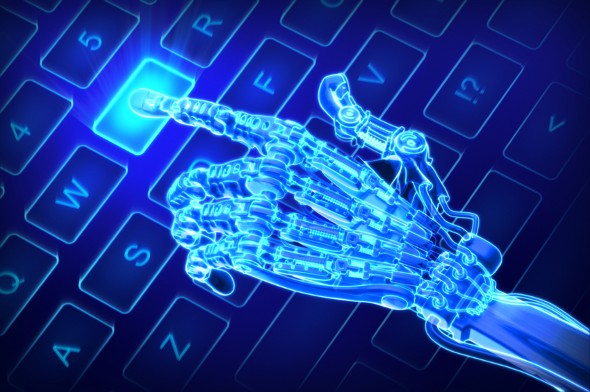 It seems like an ever-larger share of our time is spent online. With so many people working online, keeping in touch with friends online and meeting significant others online, why not find a financial advisor online, too? That's where robo-advisors come in. They can offer competitive rates to help you manage your retirement savings and other investments. No need to change out of your pajamas.
In the old days having a financial advisor meant turning up to an office for a sit-down with a certified financial planner (CFP) or other financial expert. It was more common for folks with high incomes to have financial advisors. The rest of us trusted to our own investing savvy, our company pensions or Social Security.
Now, the financial advice landscape has shifted. Online-only financial advisors are offering lower fees for advice based on sophisticated algorithms. Although these companies are called "robo-advisors" they do have financially savvy humans on staff. The difference is that they use fewer person-hours for every account, allowing them to pass savings on to their customers.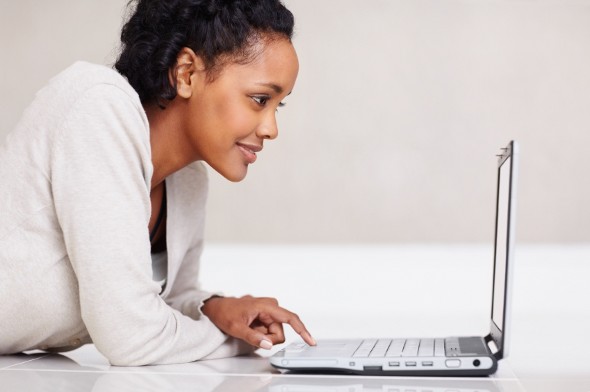 Here are the biggest names in the game, the top 10 robo-advisors:
1. Vanguard
The Vanguard Group, known for its low fees and popular index funds, now offers a robo-advisor option called Vanguard Personal Advisor Services. With billions in assets, the robo-advisory is already an industry juggernaut. The annual fee is 0.30%, with a minimum required investment of $50,000.
2. Betterment
Betterment has gained over 90,000 customers since bursting onto the robo-advisory scene. Clients drawn to the site's clean, user-friendly design can take advantage of sliding-scale fees and tax loss harvesting. Betterment lets you track your progress toward retirement and other financial goals. It also offers trusts.
3. Charles Schwab
Schwab Intelligent Portfolios is the robo-advisor arm of Charles Schwab. Schwab Intelligent Portfolios doesn't charge advisory fees, commissions or account service fees. Anyone with $5,000 to invest can become a client and take advantage of automatic rebalancing and tax loss harvesting.
4. Personal Capital
Personal Capital starts by aggregating all your financial holdings and assessing the strengths and weaknesses of your current investing strategy (or lack thereof). You'll get a report outlining Personal Capital's findings and an improvement plan. Clients with $1 million or more get access to an elite level of service.
5. FutureAdvisor
As a FutureAdvisor client, your IRA, Roth IRA, Rollover or SEP IRA will be held by either Fidelity or TD Ameritrade. The FutureAdvisor Recommendations Engine (the robot) and a team of human advisors keep an eye on your investments, helping you rebalance and grow your money.
6. Wealthfront
Wealthfront offers robo-advising for IRAs, Roth IRAs, Rollovers and SEP IRAs. The minimum to invest is $5,000, while clients with $100,000 or more get access to the company's Tax-Optimized Direct Indexing service. There are no fees on the first $10,000 under management.
7. WiseBanyan
WiseBanyan is all about getting people to start investing sooner. The minimum investment needed to sign up as a WiseBanyan customer is just $10. Rather than charging fees as a proportion of money each client invests, WiseBanyan makes money from a-la-carte services their clients choose.
8. Blooom
Blooom's focus is on the 401(k), a retirement savings vehicle many Americans have without understanding how it works. Blooom charges $1 a month for accounts less than $20,000 and $15 a month for accounts over $20,000. True to its name, Blooom represents the health of your 401(k) with an image of a flower that will wilt if something is off.
9. SigFig
SigFig charges a 0.25% annual fee on accounts over $10,000. The fee is billed monthly. Other fees are embedded in the ETFs that form the cornerstone of the SigFig investing strategy. SigFig uses a variety of funds from Fidelity, TD Ameritrade Institutional and Schwab. They complement their algorithms with the services of financial consultants who can chat with you about rebalancing and improving your existing investments.
10. Acorns
Acorns takes the spare change from your everyday purchases and invests it according to your risk tolerance. They round up all your transactions to the nearest dollar and take the difference, moving the money to a range of ETFs. You can connect a debit card, credit card or checking account to your Acorns account.
If You Use a Robo-Advisor…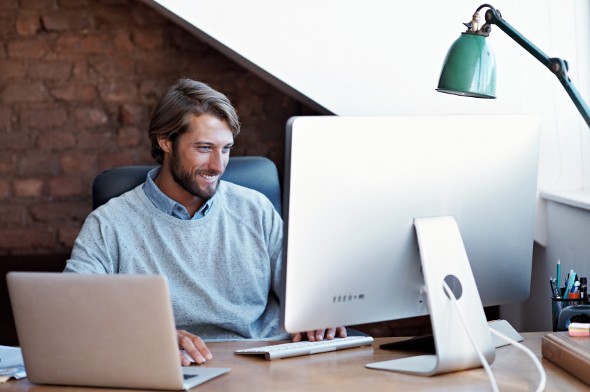 As robo-advisors fight to offer lower fees than their competitors, all that competition can be good for the consumer. The trend toward offering robo-advising services is a response to the preferences of younger Americans who would prefer easy, online advisory services with mobile apps to match.
But here's the thing: Robo-advisors rely on your answers to the questions that give them a sense of your goals, investment knowledge and risk tolerance. Make sure you answer questions honestly or you could end up with an investing strategy that's more – or less – aggressive than what you really want. And always shop around for low fees and find the best deal you can get for your needs.
Photo credit: © iStock/Inok, © iStock/STEEX, © iStock/kupicoo