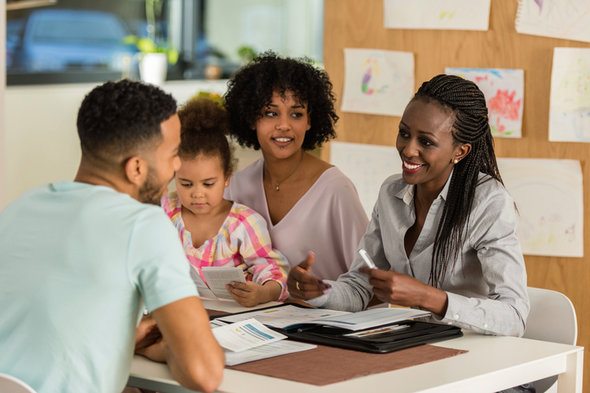 If you feel like you haven't gotten it all figured out financially, don't worry. You're not alone! It's hard enough to keep track of our professional and personal lives. Add in planning for the future and many of us just don't have the time or know-how. From budgeting to student loans, retirement savings to taxes, insurance to investing and more, our finances are pretty complex. Luckily, there are certified financial planners who can help.
Check out our retirement calculator.
What Is a Certified Financial Planner?
A financial advisor is someone who works with you on your financial goals. They help you make decisions and offer recommendations on financial aspects like tax planning, investing, retirement and more.
A certified financial planner (CFP) is a financial advisor who has earned the title of CFP© through extra accreditation. To earn this certification, advisors must pass strict requirements like further education, experience and exams. These exams and certifications are distributed and managed by the Certified Financial Planner Board of Standards, Inc. If you are looking for a financial advisor and want a guarantee that an advisor is the best of the best, you will want a CFP. Plus, certified financial planners have a fiduciary responsibility to work in their client's best interest.
Certified Financial Planner Qualifications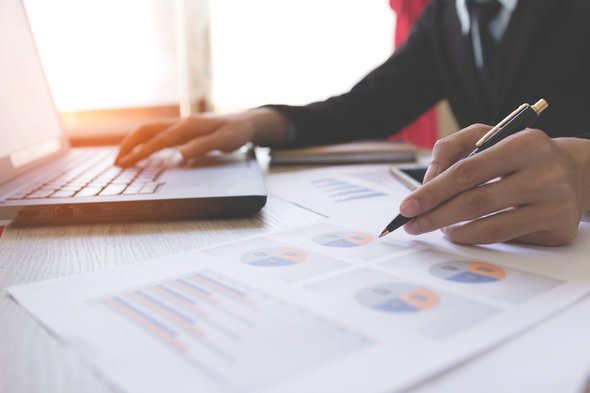 To become a CFP, candidates must prove themselves across the "four e's" set by CFP Board. The "four e's" are education, experience, examination and ethics.
Education first requires candidates to hold a bachelor's degree from an accredited university or college. You won't need the degree to take the CFP exam, but you will need it for certification. CFP candidates also need further financial advisor education. This includes a college-level program of study in personal financial planning and a CFP Board-registered capstone course. If you already hold a higher business degree, a CFA, or CPA, you may be able to skip some of this requirement.
Of course, taking classes isn't everything. CFP Board requires candidates to prove they have 6,000 hours of professional experience in the field. Your experience may also qualify with at least 4,000 hours as an apprentice. However, there may be further requirements.
The next "e" is the examination. To take the exam, you must have already completed and proved your completion of CFP Board coursework requirements. This computer-based exam lasts multiple days and includes over 150 multiple choice questions. The exam ensures that the candidate can retain their education and apply it to financial situations. Questions cover topics like professional conduct, communication, risk management and more.
Finally, CFP Board requires ethics. Certified financial planners must agree to the Board's code of ethics and professional conduct. They must apply this code in their practice. This means that certified financial planners must practice integrity, fairness, competence, confidentiality and objectivity. Advisors with the CFP certification have a fiduciary responsibility to act and advise in your best interests and not their own.
CFP Board will also conduct a background check on all candidates. Candidates must disclose to the board any information on criminal activity, customer complaints and employment trouble.
Certified Financial Planner Continuing Education
Once a financial advisor has passed all "four e's," they may receive the prestigious title of CFP. It's good to keep in mind that even if you pass all four, the Board still holds the final say in whether a candidate earns the certification.
That's not the end of it, however. In order to maintain integrity in the certification, CFP advisors must renew their certification every two years. This requires another application and completion of further education. This 30-hour continuing education requirement includes 28 hours of financial planning content and two hours of CFP Board-approved ethics education.
This renewal ensures that all certified financial planners maintain and update their knowledge on financial matters on a regular basis.
Do You Need a Certified Financial Planner?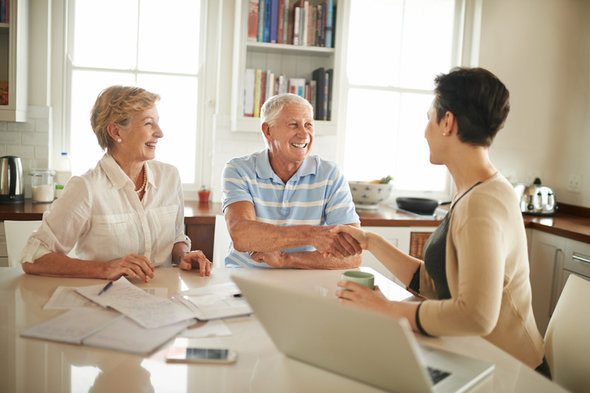 Again, you're not alone if you don't have the time or know-how to deal with your finances. Even if you have the time, it can always help to have an expert eye. Plus, financial decisions can be emotional, complex and demanding. Having an advisor who is guaranteed to help you can lift a huge burden off of your shoulders.
A CFP can help you with a range of services from setting goals to making a budget to handling an inheritance. If you need financial help, a CFP has the title to ensure that they will have the time and know-how for whatever you may need. You will just need to determine whether the cost of a CFP will be worth the assistance you get.
Do note that there is a difference between a financial counselor and a financial planner. A financial planner does more of what we've discussed above like helping you save for retirement. If you're in some more dire straits and need help getting out of debt or repaying bills, you may want to look into a financial counselor instead of a financial planner.
How to Find a Certified Financial Planner
Before you start looking for a CFP, you should know exactly what you're looking for in an advisor. For example, if you're looking for help with retirement savings, you may not want an advisor who mostly works in insurance.
Once you know what you want, you can start looking for an advisor with CFP certification. It helps to do your homework on each advisor so you know what they bring to the table. You can even interview potential advisors to make sure you can both work well together. If you don't know where to start, you can ask family and friends for recommendations before searching online.
You can go directly to the CFP website to find an advisor near you. You can also verify an advisor's certification there as well. Your finances have to do with your well-being, so picking the right advisor is as important as finding a doctor or a lawyer. Make sure they're right for you before choosing a financial advisor.
The Takeaway
When looking for a financial advisor, you want to know that they're qualified and trustworthy. The title of CFP helps you pick out the best advisors from the bunch. That way, you can know that they've passed the test. Not only have they taken a grueling exam, but they have experience, education and ethics and a certification to prove it.
For help finding a qualified financial planner, you can use a matching tool like SmartAsset's. First you answer a series of questions about your situation and your goals. Then the program narrows down your options to up three fiduciaries who meet your needs. You can then read their profiles to learn more about them, interview them on the phone or in person and choose who to work with in the future. This allows you to find a good fit while doing much of the hard work for you.
Photo credit: ©iStock.com/simonkr, ©iStock.com/Yozayo, ©iStock.com/AJ_Watt