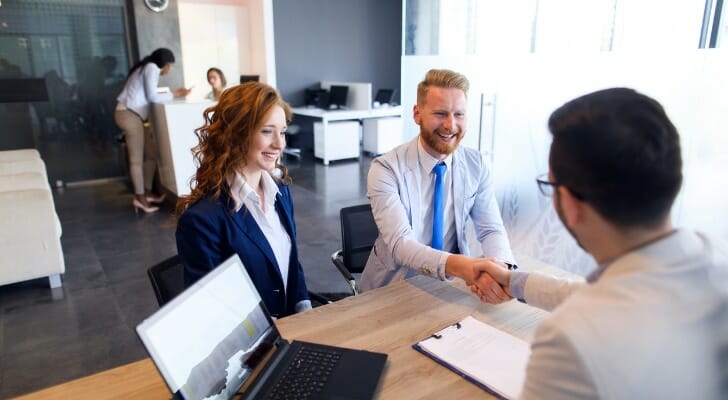 Investment advisors and financial planners are two of the most common types of financial advisors that clients work with. These advisors ultimately offer guidance on different financial topics, but one thing they have in common is money management. Whereas financial planners focus on retirement planning, estate planning and more, investment advisors are focused on helping you invest. Whether you're investing in mutual funds or looking to transform your wealth with a financial plan, you may want to consider working with a financial advisor.
Investment Advisors vs. Financial Planners
Both investment advisors and financial planners are alike in that they help you with managing your assets, but the services they provide also differ in some notable ways. The table below breaks down some key differences between these two financial professionals:
Comparing Investment Advisors and Financial Planners
Investment Advisor
Financial Planner
A financial professional or firm that offers advice, data and analysis to help clients pick and manage investments.
Brokers, insurance agents, accountants and other qualified professionals generally assess the financial situation of clients and then create a plan to help them reach financial goals. Some also offer investment management.
Have a fiduciary duty to put the financial interests of their clients first.
Fee-only planners have a fiduciary duty to clients. Fee-based planners get additional compensation from commissions. Those who are commission-based are required to follow a suitability rule.
Must register with the state, and the Securities and Exchange Commission (SEC) if they manage more than $100 million in assets.
Regulated by the Financial Industry Regulatory Authority (FINRA), and the Securities and Exchange Commission (SEC) if they manage clients with more than $100 million in assets.
Advisors working with clients must hold the Series 65 license.
Could have multiple securities licenses to sell investment products, including Series 3, Series 6, and Series 7 exams.
As we point out in the table above, an investment advisor assists you with handling your investments and securities so that you'll have a strong investment portfolio. These advisors first assess your financial situation and also determine your investment risk tolerance.
Following this, they propose an investing strategy specifically tailored to help you meet your goals. You can also give them permission to purchase investments for you. Investment advisors typically possess a lot of knowledge about market patterns, so if you're planning on investing in stocks, mutual funds or other securities, they'll be able to propose the most reasonable strategy in relation to your personal financial situation.
Financial planners similarly overlap with investment advisors in assessing the financial situation of clients and then proposing a plan to help them reach their goals. They can provide advice on budgeting, taxes, insurance and retirement. And some also offer management services for investors.
How Do Investment Advisors and Financial Planners Make Money?
Using a financial advisor or planner can be very beneficial but getting access to their expertise can come with some confusing costs. It's important to know what you're paying for their services before starting the relationship. Financial advisors typically earn money through one of two fee structures:
Fee-only: These advisors charge a flat or asset-based rate for their services. This is their only method of compensation.
Fee-based: Conversely, these advisors simultaneously charge clients standard fees and earn commissions from the sale of financial products. These products can include the sale of securities or insurance policies.
Don't forget that, despite the differences above, both fee-based and fee-only advisors act as fiduciaries. That means all SEC-registered advisors, regardless of how they make their money, are bound by law to act in your best interest.
Commission-based investment advisors earn commissions from investment transactions with clients. While fee-based advisors have a fiduciary duty to their clients, commission-based advisors do not.
This is similar for financial planners. Those who provide financial advice for clients and manage investments have a fiduciary duty. But those who are commission-based must follow a suitability rule, which means that the products they sell have to align with client interests – this, however, may not always serve them first.
How Investment Advisors and Financial Planners Differ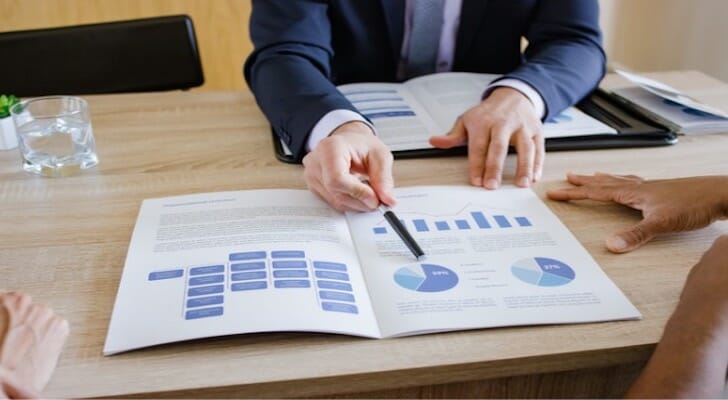 The fees for both an investment advisor and a financial planner vary based on the specific advisor and the financial guidance you want in return. An investment advisor will normally earn money in one of three ways. He may charge you an hourly fee, a flat rate or a percentage of the investments he manages for you, he may sell you financial products from which he'll earn a commission or some combination of those two. Investment advisors who charge a percentage of investments typically charge anywhere between 0.20% and 2.00%.
The average price most financial planners charge typically ranges between $1,000 and $3,000 for a full financial plan. However, prices vary for fee-only, fee-based or commission-based planners. Therefore, the amount of money will also largely depend on the type of advisor you choose. Both fee-only and fee-based planners earn money from the financial plans they create for clients. Commission-based planners, however, only make money from the financial products they sell to clients.
If you choose to get guidance from your financial planner on more than one occasion, he might charge you a certain percentage of your managed assets. So you'll have to decide whether you want to create or continually manage a financial plan. Managing a plan with a financial planner will cost you more money over time than simply getting a one-time plan. Overall, the price range for a financial planner chiefly depends on the type of planner you hire, the assets under your management (AUM), the products you buy and the services you require.
In addition, investment advisors managing over $100 million in client assets are called "registered investment advisors (RIAs)." With this title, they must operate under a fiduciary standard. This means they must legally put clients' financial interests first. Additionally, these advisors are registered with the U.S. Securities and Exchange Commission (SEC).
Should I Work With an Investment Advisor or a Financial Planner?
Financial planners provide clients with advice aimed at helping them enhance their wealth and plan for the future. Some have the certified financial planner (CFP) certification, while others hold the chartered financial consultant (ChFC) certification. The services financial planners aid their clients with could include retirement planning, estate planning, investment or insurance planning.
As their name indicates, investment advisors focus on investing and the creation of investment portfolios. While financial planners often engage in investing to a certain degree, advisors take things a step further. This difference shows itself in the form of strategy creation, diversification and asset allocation planning. All investment advisors must have a Series 65 license.
The type of investment advisor or financial planner you choose depends solely on your goals. If you want to create a stronger portfolio, an investment advisor who is a fiduciary might be useful.
If improving your overall financial situation is of more importance to you, a financial planner might be the better option. Similar to investment advisors, financial planners come in fee-based, fee-only and commission-based variations.
How to Find an Investment Advisor or Financial Planner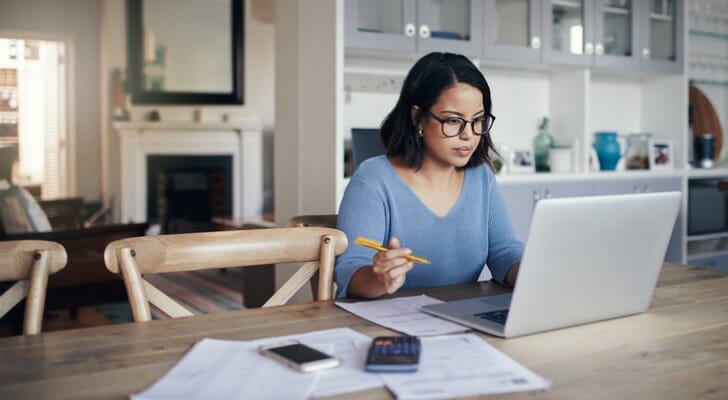 When looking for a financial planner or investment advisor, you should narrow your search down to licensed planners and fiduciary investment advisors. You should also look online to see which firms and financial planners are the closest to you. The most important thing to consider is the background and experience of the financial advisor you'll work with. In fact, several earn industry certifications, as discussed above.
CFPs are normally the safest option when it comes to financial planners if you're looking to make a decision primarily on credentials. This is mainly because of the rigorous coursework, exams and experience required for such a certification. These planners must also work a minimum of three years in financial planning before they can pursue a CFP certification.
Bottom Line
Investment advisors and financial planners both work to help you reach whatever financial goals you have. While the two share similarities, they differ in the types of service they offer and the rates at which they offer them. You should choose an investment advisor if you're hoping to make a potentially successful investment, but aren't entirely sure where to begin. A financial planner, however, is a great choice for those looking to build long-term financial plans.
Tips for Finding a Financial Advisor
One of the first steps in finding a financial advisor, whether they are a financial planner or investment advisor, is identifying what your financial situation is and what you want to accomplish. Finding a qualified financial advisor doesn't have to be hard. SmartAsset's free tool matches you with up to three financial advisors who serve your area, and you can interview your advisor matches at no cost to decide which one is right for you. If you're ready to find an advisor who can help you achieve your financial goals, get started now.
When speaking with potential advisors, there are some specific questions you should ask.
Finally, remember that different advisors and planners charge different fees. Before selecting an advisor, make sure their rates align with your financial situation. The goal is to not lose money in the process of trying to make more.
Photo credit: ©iStock.com/EmirMemedovski, ©iStock.com/simonkr, ©iStock.com/mapodile