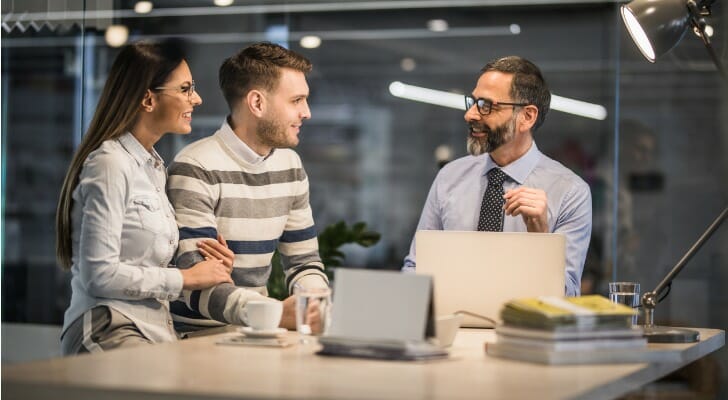 Financial advisors can earn money in various ways. They may be fee-only and get paid exclusively by a client for their services. Other are fee-based, meaning they're compensated by clients as well as commissions from selling products or investments. But whether you choose a fee-only or fee-based advisor, the fees will likely be calculated based on the services your advisor provides and the assets they will manage on your behalf. Learn how asset-based fees work and what you can expect to pay your financial advisor.
Consider working with a financial advisor who has the knowledge to help you grow your portfolio.
What Is an Asset-Based Fee?
An asset-based fee is a percentage fee based on your assets under management, or AUM. Advisors typically charge somewhere between 1% and 2% of the assets they manage. So if you have $100,000, your yearly asset-based fee will likely equal $1,000, $2,000 or somewhere in between. A few factors can influence this figure, including the level of experience your advisor has, the firm they work for and if they receive any commissions.
Asset-based fees often decrease as your assets increase. In some cases, advisors have a graduated scale with benchmarks where the percentage changes. John O'Rourke, vice president of Private Banking and Wealth Advisor at First American Bank, says that the industry standard on accounts of $1,00,000 "falls within the 1% range and gradually declines as the size of the AUM increases."
O'Rourke says the First American Bank fee schedule starts at 1% up to $3 million in AUM and goes to 0.5% for $10 million and above. Experts typically suggest saving at least $1 million for retirement. But with this fee structure, you'll be on the hook for paying $10,000 a year to your financial advisor.
Other Types of Advisors and Fees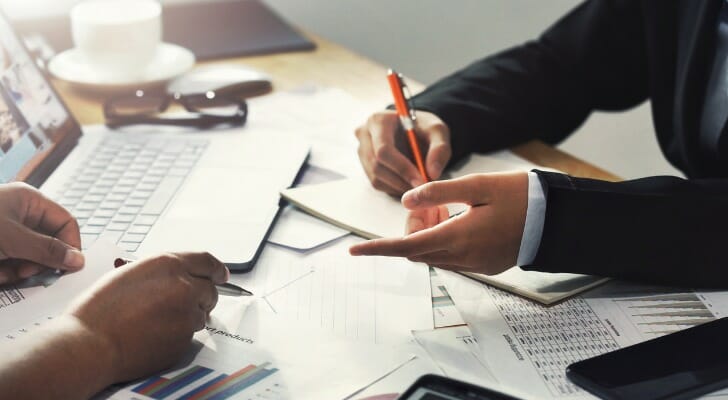 One percent of your assets might not sound like a lot when you don't have a lot. Yet the more money you have, the more money you'll owe your financial advisor. Perhaps that's why some advisors require you have a minimum asset value before working with you. An advisor may also charge flat fees or hourly rates for certain services. This could be instead of or in addition to an asset-based fee. You may even choose to offer your advisor performance-based fees if they achieve certain returns.
Since fee types and amounts vary so widely, it's best to shop around and compare your options. There are plenty of brokerages, banks and firms to choose from. And human financial advisors are not your only option. You may want to look into robo-advisors, or automated online investing platforms. Some charge as low as 0.25% of AUM.
If you don't have the financial means to secure a financial advisor, a robo-advisor with a hands-off approach could be a good solution. Plus, some robo-advisor deals include conversations with a financial advisor for an extra charge. There's no standard in place and changes based on the company. You can expect to pay anywhere from $100 to $400 an hour depending on your needs and what you're looking for.
How to Minimize Advisor Fees
Due to their costs, hiring a financial advisor isn't possible for everyone. There are ways you can cut back when it comes to advisor and firm fees, though.
Ask upfront: Before you get started with any financial advisor, ask about their fee structure. How much do they charge? Is it a flat fee or a percentage of assets under management? Are they fee-based or fee-only advisors? If they're fee-based, ask where their commission earnings come from.
Choose your investments wisely: When you invest in certain securities, like mutual funds and exchange-traded funds, you could incur additional fees. They may seem small at first, but they add up over time. Clarify with your financial advisor whether these fees pass on to you. Better yet, inquire about less expensive investment options that fit your risk tolerance and can help you reach your goals.
Negotiate: Advisors aren't one-size-fits-all. Not all of them are the right fit for you or your investment strategy. And since you're always allowed to change investment firms and financial advisors if you believe you can find a better rate somewhere else, don't be afraid to ask for a better deal.
Bottom Line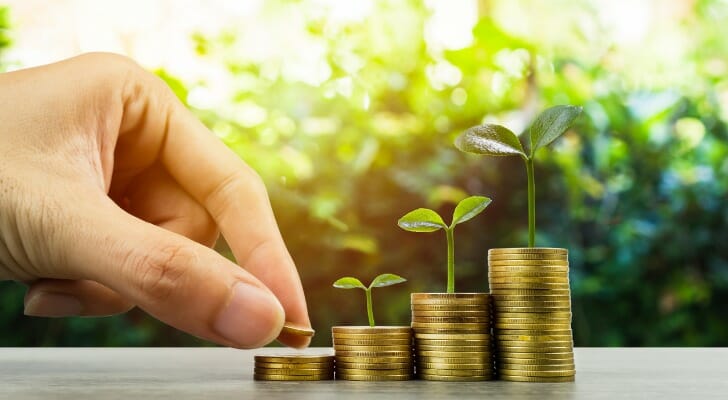 The more assets and money you have, the more beneficial a financial advisor will be. Just remember that your asset-based fees will also rise the more assets you have. Luckily, there are some things you can do to minimize your fees. And a robo-advisor can help you get started if you don't have a lot of capital. They charge lower fees and rarely have minimums.
Investment Tips
Only you can decide whether an advisor is worth the fees. If you believe they are, you'll want to find a financial advisor. Finding a qualified financial advisor doesn't have to be hard. SmartAsset's free tool matches you with up to three financial advisors who serve your area, and you can interview your advisor matches at no cost to decide which one is right for you. If you're ready to find an advisor who can help you achieve your financial goals, get started now.
Consider a few advisors before settling on one. It's important to make sure you find someone you trust to manage your money. As your consider your options, these are the questions you should ask an advisor to ensure you make the right choice.
Before you seek an advisor for investment help, determine how much money you'll need for retirement. Our retirement calculator will help you see where you stand based on your age, location, monthly savings and estimated retirement expenses.
Photo credit: ©iStock.com/skynesher, ©iStock.com/lovelyday12, ©iStock.com/Indysystem