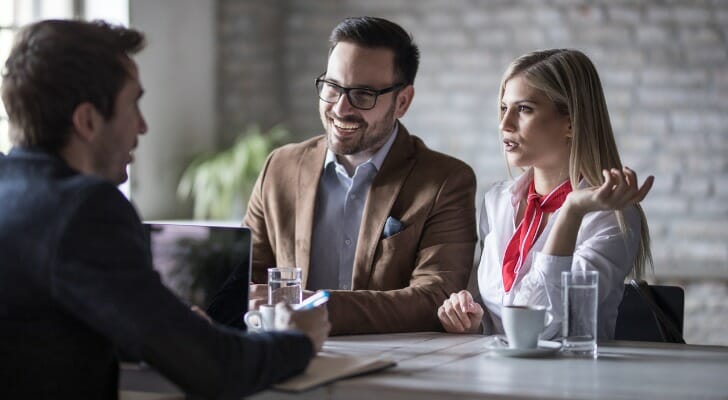 Sometimes when it comes to your finances, going at it alone can be intimidating as you try to come up with a game plan. But you want to make sure you're consulting the right expert for your needs. How does a financial advisor, for example, differ from a wealth manager? Wealth managers are just one kind of financial advisor who work with a specific clientele: those with a high net worth. However, you don't need to be super rich just to work with a wealth manager. Minimum account sizes vary. And you may want to consider their services even if you don't have that much to invest, because they offer comprehensive management of your finances. To help you understand better how wealth managers compare to other financial advisors, and whether a wealth manager is the right choice for you, we've created this guide.
What Is a Financial Advisor?
A financial advisor is an expert who helps clients with a wide range of financial services. Advisors typically do financial planning and investment management. However, the term "financial advisor" is broad and doesn't refer to one specific type of advisor. For example, a certified public accountant (CPA) is someone who has earned a certification to work with taxes and accounting. Meanwhile, a chartered life underwriter (CLU) is an expert in the subjects of life insurance and estate planning. Some advisors also work with particular clients, such as professional athletes or nonprofit organizations. You can get an idea of what specialties an advisor has by looking at his or her certifications and licenses. Learn more about common financial certifications here.
What Is a Wealth Manager
Wealth managers are just a subset of financial advisors. The thing that sets them apart from other advisors is their clientele. Wealth managers primarily serve high-net-worth and ultra-high-net-worth individuals. And as the title implies, they usually manage large amounts of wealth for these clients.
Wealth managers work closely with their clients to offer a variety of services, rolled into one comprehensive, advisory package. Services include investment management, financial planning, tax services, retirement planning, legal planning, philanthropic planning and estate planning, among others. A client's needs are the determining factor for which services a wealth manager will provide.
Many independent financial advisor firms offer wealth management in addition to their other services. You can also find wealth management services from banks and other big financial institutions. For example, consider what Barron's listed as the top three wealth management firms for 2018:
Bank of America Global Wealth & Investment Management
J.P. Morgan Private Bank
The fees that you pay when you work with a wealth manager are similar to other financial advisor fees. Expect to pay at least a percentage of your assets under management (AUM). Many firms also charge additional fees for individual services or products.
Do I Need a Wealth Manager?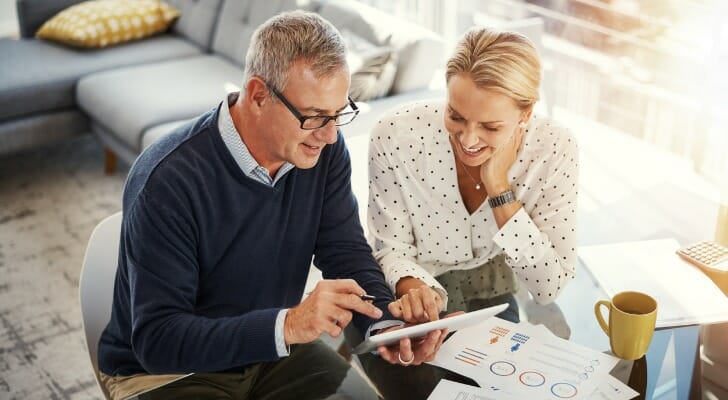 The kind of financial advisor you need depends on your individual situation. In general, you should consider a wealth manager if have a high net worth and want comprehensive management of your finances.
However, an important element to consider with a wealth manager, or any other financial advisor, is the minimum asset requirement for opening an account. Morgan Stanley Wealth Management, mentioned above, requires a minimum account size of $250,000. So even if you aren't a millionaire, you can still work with this group. Many other wealth managers also accept clients who aren't super rich. And if you're aim is to find an advisor who takes a holistic approach to your financial life, this could be perfect. At the same time, there are some advisors who are more selective. For example, some wealth management firms require a minimum of $1 million, $10 million or even more just to open an account.
If you mostly need a specific service, consider other specialized types of financial advisor. An advisor with a more general background, like a certified financial planner (CFP), could also be a good fit. This is especially true if you're just getting started with investing and need help with your initial planning.
Those who are just starting to invest may also want to consider a robo-advisor. A robo-advisor uses software to manage your portfolio digitally. You often don't have the ability to talk with a human advisor, but they make up for that with lower fees than traditional advisors.
The Takeaway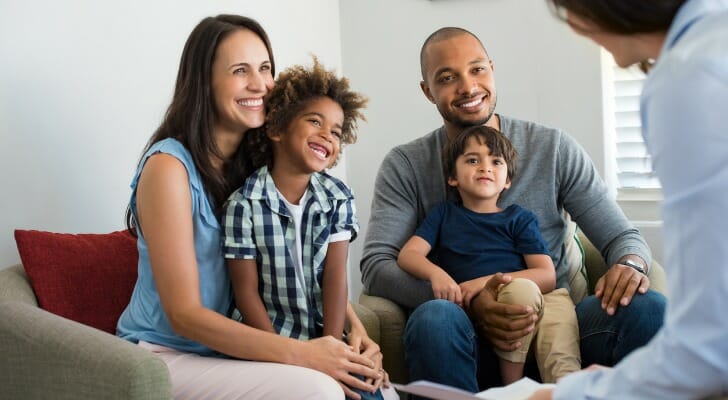 Financial advisors provide planning and management for their clients. The term financial advisor is very general, however. One advisor may specialize in life insurance while another focuses on taxes for actors. A wealth manager is one kind of financial advisor who typically works with high-net-worth individuals. The services from a wealth manager are very hands-on and comprehensive, so that a client can work with just one advisor for all of his or her financial needs. All financial advisors, including wealth managers, set their own minimum account requirements, so how much you need in order to work with a certain advisor will vary.
Tips for Choosing a Financial Advisor
Photo credit: ©iStock.com/skynesher, ©iStock.com/Tinpixels, ©iStock.com/Ridofranz