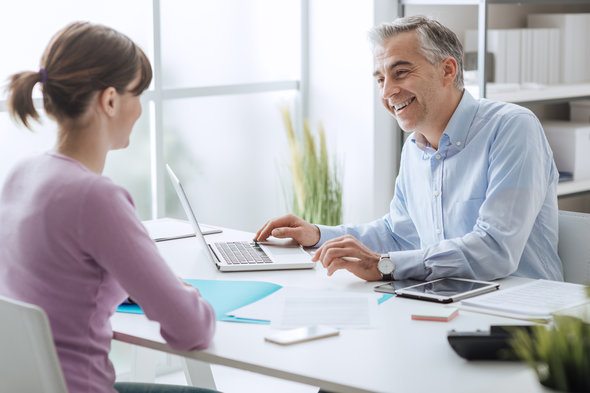 A wealth manager is a subset of financial advisor that primarily serves high-net-worth and ultra-high-net-worth individuals – in other words, people with wealth that needs managing. A wealth manager's role is far more comprehensive than just offering a client investment advice. These financial professionals provide a holistic suite of services that encompasses all parts of a person's financial life, including both investment management and financial planning, as well as accounting and tax services, retirement planning, estate planning and more.
What Is Wealth Management?
As you may have guessed, wealth managers are in the business of wealth management. Wealth management is a discipline that combines several areas of financial services and rolls them into a single comprehensive package that's designed to address the entirety of an individual's financial life. Wealth management focuses on the management of relationships between an individual's many advisors, including lawyers, accountants and insurance agents. The overall goal of wealth management is to grow and preserve wealth over the long term.
You can find wealth management services at big banks and at independent financial advisor firms. For instance, many of the top 10 financial advisor firms in Houston offer wealth management services. In 2017, Barron's ranked Bank of America Global Wealth & Investment Management, Morgan Stanley Wealth Management, J.P. Morgan Private Bank and UBS Wealth Management as among the top wealth management firms in the nation.
What Services Can a Wealth Manager Provide?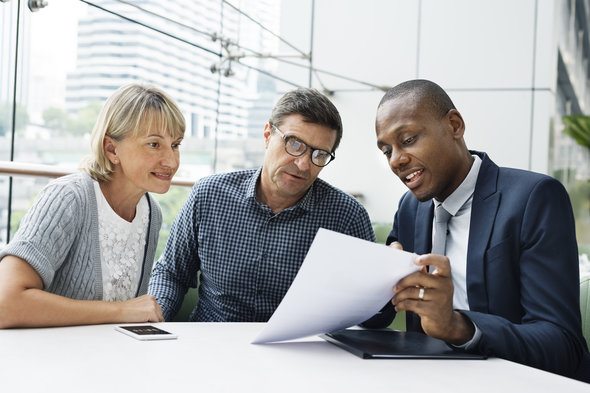 In the introduction, we ticked off a short list of everything a wealth manager can do for you. But that's just a sampling of the services these professionals can provide. Wealth managers' services are personalized according to your individual goals and situation, and range from helping you determine whether you're ready for retirement to minimizing your taxes. Wealth managers may offer the following:
– Investment advice
– Financial planning
– Estate planning
– Trust services
– Tax strategies
– Family legacy planning
– Philanthropic planning
– Risk management
– Retirement planning
– Legal planning
– Banking services
On top of all of the above, a wealth manager may serve as the central point of contact, coordinating communications and relationships with financial experts and a client's other advisors, such as an attorney or an accountant.
Who Do Wealth Managers Serve?
As mentioned before, wealth managers primarily serve the affluent. Wealth managers serve high-net-worth and ultra-high-net-worth individuals, as well as families and foundations. For reference, the U.S. Securities and Exchange Commission (SEC) defines a high-net-worth individual as someone who has at least $750,000 under management. However, in recent years, wealth management has also become available to those with net worths below the $750,000 threshold.
The term private wealth management is sometimes used to differentiate services that are geared specifically toward high-net-worth and ultra-high-net-worth individuals.
Wealth managers typically require you to have a certain amount of investable assets before they'll agree to take you on as a client. Account minimums vary widely from wealth manager to wealth manager. Merrill Lynch Wealth Management, for instance, requires its clients to have at least $250,000 in investable assets, while Silvercrest Asset Management, the first firm on our list of the top 10 New York financial advisor firms, requires a $10 million account minimum.
What Fees Do Wealth Managers Charge?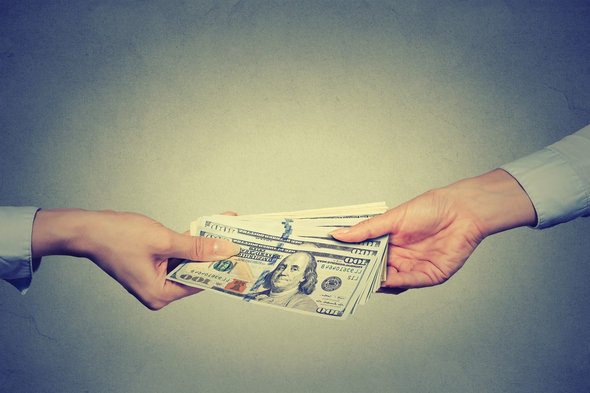 Like most financial advisors, wealth managers charge clients on a set fee schedule. Most commonly, wealth managers charge a percentage of assets under management. On average, it's around 1% of assets annually, but clients with more assets under management may be charged a lesser percentage.
Other wealth managers may charge fixed annual fees or hourly fees. It's common for wealth managers to charge a combination of the above fees. However, even if your wealth manager charges just a percentage of assets under management, you may be paying more than just that. Percentage fees don't account for the underlying expenses charged by mutual funds and exchange-traded funds, or for the costs charged by outside professionals.
According to Glassdoor, the average base pay for a wealth manager is around $94,000 a year.
How Should You Choose a Wealth Manager?
Choosing a wealth manager is a similar process to choosing a financial advisor. One of the first things to take note of is a wealth manager's account minimum, which is an indication of whether or not you're eligible to become a client. You should also ask wealth managers about their typical client base, as this can shed light on which types of investors a wealth manager has the most experience working with. A wealth manager's advanced certifications can also demonstrate experience in a certain area.
You'll also want to take a look at a wealth manager's fees, so you have a sense of how much you'll be paying. Also note whether a wealth manager sells any products, and if he or she is a fiduciary. A good resource is the Form ADV, paperwork that all financial advisors and financial advisor firms registered with the U.S. Securities and Exchange Commission (SEC) must file. Notably, all SEC-registered firms are bound by fiduciary duty to act in clients' best interests at all times. The Form ADV will also provide information on any past disciplinary issues a firm or advisor may have on record.
What's the Difference Between a Wealth Manager, a Financial Planner and an Investment Advisor?
Investment advisors and financial planners focus on a specific piece of your financial situation. Wealth managers look at the full picture and manage the various parts of it. Like a financial planner, a wealth manager can help clients identify their objectives and map out a financial plan to achieve them. Unlike wealth managers, who typically help wealthy clients manage a more complex financial situation, financial planners serve many types of investors who wants help drawing up a budget and a long-term road map.
Like investment advisors, wealth managers can help clients select strategic, long-term investments for their portfolios within appropriate asset allocations. While investment advisors zero in on this particular aspect, wealth managers are also looking at a client's overall financial life and providing services like financial planning and relationship management.
Tips for Finding the Right Financial Advisor
Do your research. The Form ADV, mentioned above, is a great place to start as it can provide you an overview of a firm's size, any past disclosures and services available. It's also important to look at a firm's fees, so you know how much a financial planner costs before you begin working with one and whether an advisor is fee-based or fee-only.
Consider what purpose you'd like your financial advisor to serve. If you need help figuring out how much you'll need to save for retirement, for instance, you'll want to look for an advisor who has experience in that area or a relevant certification.
Look for fiduciaries. Fiduciary financial advisors are bound by fiduciary duty, requiring them to put their clients' best interests ahead of their own. To help you find a fiduciary financial advisor near you, we created a simple financial advisor matching tool.

Here's how it works:

Answer these few easy questions

about your current financial situation.

Our SmartAdvisor tool matches you with up to three advisors who can provide expert advice based on your specific goals. You don't have to spend hours interviewing dozens of people and firms.

Check out the advisors' profiles, interview them on the phone or in person and choose who to work with in the future.
Photo credit: ©iStock.com/demaerre, ©iStock.com/Rawpixel Ltd, ©iStock.com/SIphotography