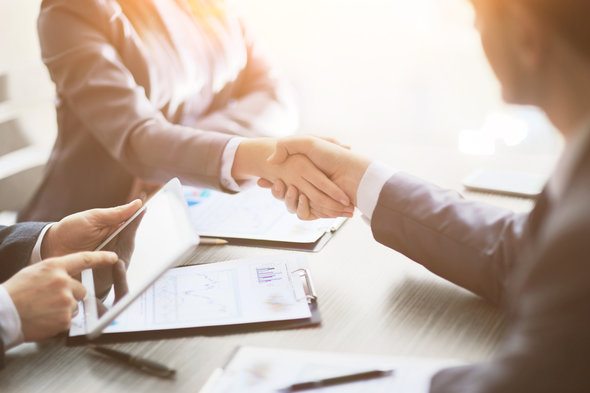 Managing your finances isn't always an easy task. From budgeting to investing to retirement, it's a lot to handle. That's where a financial advisor can help. Financial advisors provide financial planning advice and recommendations to help you achieve your economic goals. But not all advisors will fit your needs or give you the expertise required for your unique situation. So how do you find a financial advisor?
What Is a Financial Advisor?
A financial advisor is a financial expert who gives advice and recommendations to clients. Advisors can help you in areas from investing to estate planning to divorce proceedings. Many advisors specialize in specific fields, while others do more general advising and planning. Enlisting an advisor for help when creating a financial plan can be incredibly useful. They have the professional expertise and education to give you objective advice. Most are bound to a code of ethics to act in your best interest, not theirs.
How to Find a Financial Advisor
So you've decided you need a financial advisor. But how do you find one? A solid place to start is by asking your friends, family and colleagues for recommendations. Chances are you already know someone who has successfully worked with a financial advisor. It could help more if you ask people who are in the same kind of financial situation as yourself. If you're getting ready to send your kids off to college, a financial advisor who helped your single divorcee friend may not give you the most tailored advice.
If you know you want to work with a specific firm, you can go directly there. For example, you might want to work with a UBS Wealth Management advisor. So you can go straight to that company and find someone to work with on your financial goals.
A more objective way to find a financial advisor can be an automated service like the SmartAsset matching tool. This tool takes information about your needs and finds advisors in your area who are looking for clients just like you. You are matched with up to three advisors who are fiduciaries. You can then read profiles of the three advisors and schedule phone or in person meetings to choose who you will work with directly. This way you are more likely to end up with a good fit.
It's important to know that not all financial advisors are created equal. There are a number of certifications and varying levels of experience when it comes to financial advisors. You can check with the National Association of Professional Financial Advisors (NAPFA) to find those who are sufficiently qualified.
While going through your search, you'll want to make sure your advisor is qualified and transparent. You will also want to find someone who specializes in the field you're most concerned with. These factors will help you narrow down your list and find the best advisor for you.
Finding a Financial Advisor: Are They Qualified?
The standards for calling yourself a financial advisor are fairly low. Anyone who works in the finance industry can easily use this generic title, without holding the proper qualifications.
Make sure your financial advisor has a professional certification or designation in financial advising and planning. This proves that they received the necessary education and experience to properly help you. Plus, an advisor must pass lengthy exams and requirements for most designations. That way you can know who the most qualified advisors are.
The best-known financial advisor certifications are certified financial planner (CFP), chartered financial consultant (ChFC) and certified public accountant (CPA). CFP and ChFC both require multiple courses and comprehensive exams. Further, candidates must have degrees and years of experience to even be eligible for the designation. A CPA must also complete education courses and exams, but they specialize in accounting. All three certifications include a code of ethics that advisors must abide by.
You will certainly want to find financial advisors who are held to ethical standards. That way, they will act in your best interests and not their own. There are many more certifications than the three above, but when you're looking around, be sure to check the processes advisors must go through to obtain those licenses. Again, you can use the NAPFA website or the CFP website to check an advisor's certification (or lack of).
Specialized Financial Advisors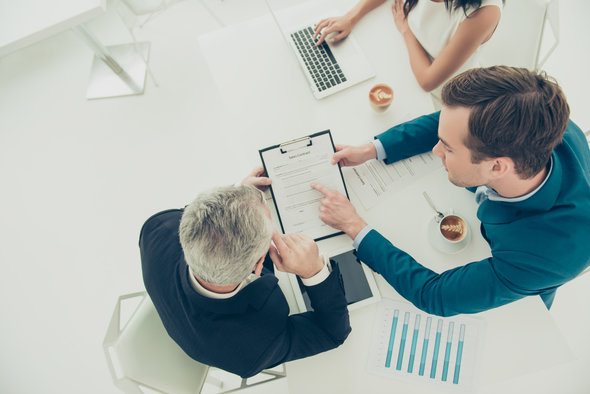 Before you start your financial advisor search, you should have already figured out the specific kind of financial help you need. Do you need help budgeting your money? Or do you want to create a financial plan you can follow into retirement? Everyone's financial situation is different. So finding an advisor who specializes in what you need will be that much more helpful.
When looking into individual advisors, take into account who they typically work with. Most advisors have a pretty comprehensive financial education. But an advisor with decades of experience in one specialty may not have the best skill set for your situation if they don't align. For example, if an advisor typically works with those who are close to retirement and you're 25 years away from retirement, that advisor might not be the best fit for you. Since their financial expertise lies elsewhere, you may not get the best advice or service offerings.
You should also be aware of the economic status of an advisor's client base. Many advisors will only work with either wealthy clients or upper middle class clients. Of course this puts people who have fewer assets and less money at a huge disadvantage. Often, these are the people who need financial help the most. Before you go any further with an advisor, ensure that they can work with you and your asset/economic level.
So if you need help getting out of student loan debt, look for an advisor who specializes in getting out of debt. Even better, you may be able to find a financial advisor who specializes in getting out of student loan debt! Finding someone who is familiar with your situation and goals can make all the difference in a good financial plan.
Financial Advisor Compensation
Another key consideration in the search for a financial advisor is the compensation method. For one, you'll need to decide how much you can afford to pay a financial advisor. That way, you won't get your heart set on an advisor only to find out they're way out of your price range.
It's also important to look at how an advisor gets paid. Some advisors work on a fee-only basis. This means they get paid by you, the client, through their service fees. This fee can be hourly or a percentage of your investments. Be sure you and your advisor are clear on the exact method of payment.
Other advisors, on the other hand, earn money through commissions. This means that when they refer clients to certain products or services they partner with, they receive a percentage of that cost. This practice isn't inherently bad, although it can become a conflict of interest. In these situations, the advisor can seem like they're working for your best interests when they're actually pushing for their own gain.
Fee-based advisors are compensated through a combination of the other two methods. They make money both from the client, as well as from selling financial products.
If you're concerned with objectivity and transparency, your best bet is to choose a financial advisor who works on a fee-only basis. They're less likely to pressure you into buying a certain product. This doesn't guarantee that they'll be the best advisor for your situation, but it minimizes any risk for conflict-of-interest.
Bottom Line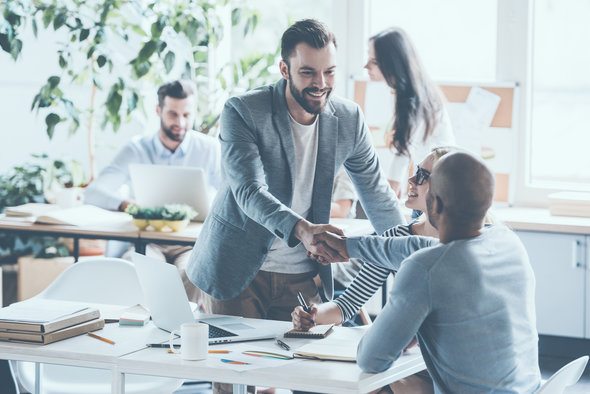 Financial advisors play a big part in planning for your future. Above all, find a financial advisor you can trust. Your advisor will be looking at your finances, as well as helping you achieve some big milestones in your life. To find the best financial advisor for you, you're going to have to be picky. Taking that extra time and research will prove worth it in the long run.
Photo credit: ©iStock.com/YurolaitsAlbert, ©iStock.com/Deagreez, ©iStock.com/g-stockstudio