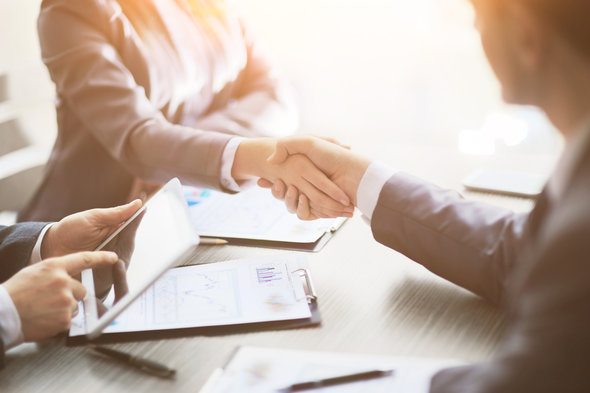 When it comes to choosing a financial advisor, you want to pick carefully. A financial advisor can be key to helping you determine and achieve your financial goals and get ready for retirement. But not all financial advisors are equal. It's worth devoting time and effort to finding a financial advisor you can trust and will want to work with for years to come. Here's a guide to how to find a financial advisor and what to consider when you choose a financial advisor.

How to Find a Financial Advisor
Before we get into what to look for when choosing a financial advisor, let's first talk about how to find reputable financial advisors. There are a number of ways to do this, including:
1. Word of Mouth
A solid place to start is by asking your friends, family and colleagues for recommendations. Chances are you already know someone who has successfully worked with a financial advisor. It's even more helpful if you ask people who are in a similar financial situation. Advisors often specialize in serving certain types of clients, so your wealthy great uncle's financial advisor might not be a good fit if you're just starting to invest and save for your retirement.
2. Professional Networks' Online Databases
To narrow your options down to advisors who hold certain certifications or levels of experience, try searching an online database of financial advisors. The following professional associations offer search functionalities on their websites so you can search for advisors in the network by location:
Garrett Planning Network
XY Planning Network
National Association of Personal Financial Advisors
Financial Planning Association
3. A Financial Advisor Matching Tool
A matching tool like SmartAsset's SmartAdvisor can take most of the work out of the equation when you're wondering how to find a financial advisor. Unlike the previous two options, which require some research and some legwork, all you have to do here is answer several questions about your personal preferences and financial situation. Based on that information, the program will match you with up to three advisors near you who suit your needs.
What to Look for in a Financial Advisor
Now that you know how to find a financial advisor, how do you choose a financial advisor from the hundreds of options? There are a few key elements to look for when deciding who to entrust with your money management.
Many of the professional organizations listed above solely include fee-only financial advisors. The National Association of Personal Financial Advisors (NAPFA), for instance, is a membership group for fee-only financial advisors that requires additional continuing education. Fee-only financial advisors only earn money through client fees as opposed to fee-based advisors, who also may earn money from selling products. If you're concerned with objectivity and transparency, your best bet is to choose a financial advisor who works on a fee-only basis. They're less likely to pressure you into buying a certain product. This doesn't guarantee that they'll be the best advisor for your situation, but it minimizes any risk for potential conflicts of interest. Always be sure to ask advisors how they earn money.
Another way to find a financial advisor who has your best interest is to ask if they abide by fiduciary duty. All SEC-registered investment advisors are fiduciaries, meaning they must always act in their clients' best interests. In a similar vein, you should ask if an advisor has been subject to any past disciplinary issues. Frequent issues or a number of similar disclosures on an advisor's record may raise a red flag.
What Certifications Should An Advisor Have?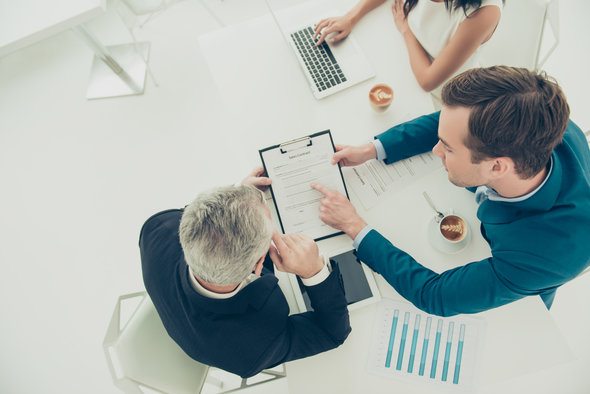 As you start to weigh your options, you might notice that some advisors hold various certifications. Certifications are indicative of advisors' level of experience and education, as well as their area of expertise. However, not all certifications are alike. Some, like the certified financial planner (CFP) and chartered financial consultant (ChFC) designations, require extensive coursework, a background check and a certain level of experience and education. Others can be easily obtained simply by paying a fee.
The best-known financial advisor certifications are CFP, ChFC and certified public accountant (CPA). CFP and ChFC designations both require multiple courses and comprehensive exams. Furthermore, candidates must have degrees and years of experience even to be eligible for the designation. CPAs must also complete education courses and exams, but they specialize in accounting. All three certifications include a code of ethics that advisors must abide by.
There are many more certifications than the three above, but when you're looking around, be sure to check the processes advisors must go through to obtain those licenses. You can use the NAPFA website or the CFP website to verify an advisor's certifications.
Finding an Advisor Who Suits Your Needs
In addition to certifications and fees, it's important to think about what you're looking for an advisor. Finding an advisor who specializes in what you need will be that much more helpful. One of the first things to consider is how much you're able or willing to invest. Many financial advisors require account minimums, so your amount of investable assets may help you further narrow down your options. For instance, many financial advisors require their clients to invest at least $250,000 to open an account, while others may set their account minimums as high as $1 million.
When looking into individual advisors, also take into account who they typically work with. Advisors can specialize in serving specific client types, like wealthy families, business owners or retirees. You ideally want to work with an advisor who specializes in serving clients who have similar financial situations to your own. While most advisors have a comprehensive financial education, an advisor with decades of experience in one specialty may not have the best skill set for your situation if they don't align. For example, if an advisor typically works with those who are close to retirement and you're 25 years away from retirement, that advisor might not be the best fit for you.
In figuring out how to a find a financial advisor who's a good fit, you should also make sure an advisor offers the types of services you need. While some advisors primarily focus on investing, many offer their clients a suite of financial planning services, such as estate planning, tax planning, retirement planning and higher education planning with 529 plans. If you have a particular need, ensure an advisor will be able to meet it.
Finally, when you deciding how to find a financial advisor, consider your investing style. Are you willing to take risks to grow your assets, or are you more interested in preserving your wealth for the next generation? Be sure to talk to an advisor about his or her investing style to ensure that it aligns with your own.
How to Choose a Financial Advisor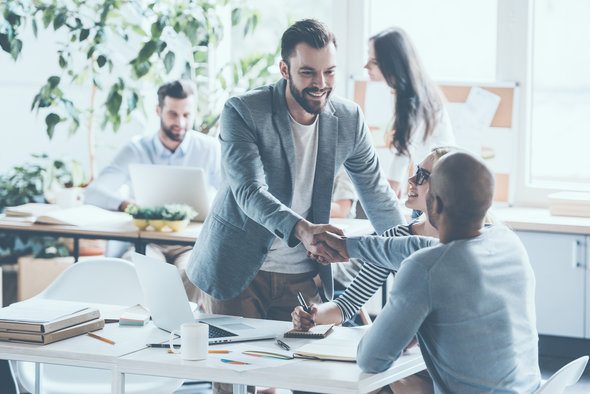 Once you've narrowed down your options based on the above criteria, you should look further into the finalists. You should speak to multiple financial advisors before deciding on one to hire.
Interview each of the contenders, asking them a number of questions, such as:
Are you a fiduciary?
What certifications and experience do you have?
Do you have any disclosures?
What services do you offer?
What types of clients do you specialize in serving?
How do you make money?
What's your investment philosophy?
How often do you communicate with your clients?
In addition to interviewing your options, you should also do your own research. You can find most of the above information on a firm's Form ADV, or SEC-filed paperwork. You can view this paperwork on the SEC's Investment Advisor Public Disclosure website. An advisor should also be able to provide this paperwork if you request it.
Be picky – you're entrusting this person to manage your money, after all. You shouldn't choose a financial advisor unless it's someone you're completely happy with and can envision working with for years to come.
Investing Tips for Beginners
If you're a beginner with a more complex financial situation, a financial advisor may be a good idea. Finding the right financial advisor that fits your needs doesn't have to be hard. SmartAsset's free tool matches you with financial advisors in your area in 5 minutes. If you're ready to be matched with local advisors that will help you achieve your financial goals, get started now.
If you're just getting started and don't have a lot to invest, working with a robo-advisor may be helpful. Robo-advisors offer portfolio management services just like traditional financial advisors, but they typically have lower fees and account minimums. These are the top 10 robo-advisors.
Photo credit: ©iStock.com/YurolaitsAlbert, ©iStock.com/Deagreez, ©iStock.com/g-stockstudio