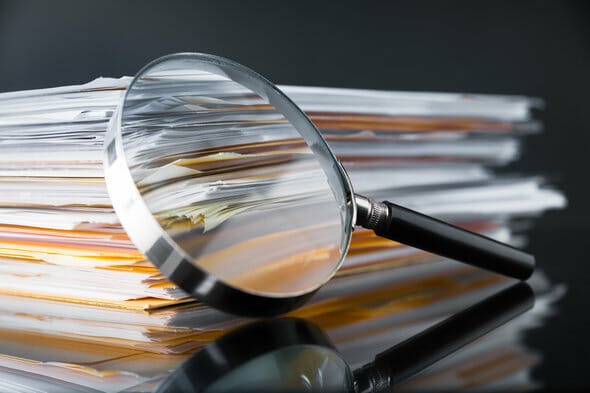 In the world of business and finance, disclosures are information reports that companies – public corporations, financial advisor firms, brokerages – might prefer to keep private. Governmental and regulatory agencies require disclosures to promote transparency and fairness. For example, investment advisors registered with the U.S. Securities and Exchange Commission (SEC) must provide current and prospective clients with disclosures related to any conflicts of interest or disciplinary actions. For help finding a financial advisor who is ethically bound to put your interests first, use SmartAsset's financial advisor matching tool.

Working with a financial advisor can be great for your finances. Indeed, people with financial advisors are twice as likely to meet their retirement goals, according to industry experts. But turning over your money to a stranger to manage can feel like a quantum leap of faith. The SEC tries to dispel some of the unknown by requiring registered investment advisors to report any conflicts of interest and past disciplinary actions. That's where financial advisor disclosures come in. Read on to learn what a financial advisor disclosure is, where to find them and how to interpret them.
What Is a Financial Advisor Disclosure?
The term financial advisor disclosure can refer to two slightly different things. More broadly, a financial advisor disclosure is a report in which an advising firm publicly releases details about its background, fee schedule, services and advisors' conduct. You can find this information in financial advisor disclosure documents such as Form ADV, a registration document submitted to the SEC and state securities authorities.
A financial advisor disclosure can also refer more specifically to any past regulatory, criminal or disciplinary actions on a firm or advisor's record. Disclosures are documented within Form ADV. Information on the allegation, resolution and any requisite penalties is included. Disclosures can range in severity and include issues like customer complaints, arbitration and civil proceedings, sanctions and terminations.
Making this information publicly available levels the playing field for all advisors. It also helps consumers make an educated decision. The Securities Act of 1933 and the Securities Exchange Act of 1934 require this reporting. Form ADV, including financial advisor disclosures, must be updated annually.
How to Access Form ADV
Potential and current clients of financial advisors can always request a Form ADV. The rules require firms to make these documents public and available. Whenever there is a new disclosure or a material change to information already disclosed, firms must deliver an updated ADV supplement to current clients.
You can also access a Form ADV online for free. Just go to the SEC's Investment Advisor Search tool and look up the firm by name or central registration depository (CRD) number. Not tech savvy? You can also request a copy of a Form ADV from an SEC branch.
How to Find Disclosures on Form ADV
There are two parts to Form ADV. Part A is fill-in-the-blank style and includes identifying information about a firm, like its phone number and address, number of accounts and employees and total amount of assets under management. Part B is written in prose as a longer narrative about the firm. Structured like a brochure, it includes information about the types of advisory services offered, the fee schedule, conflicts of interest and the educational and employment backgrounds of key employees.
You can find information on a firm's disciplinary information in both parts. Disclosure information is listed in Item 11 of Part A. In this section, the firm must respond yes or no to whether the firm or any of its supervised persons has been convicted of or charged with specific violations, including a criminal, regulatory or civil judicial action. If the firm answers yes to any of the questions, it must then complete a disclosure reporting page, attached at the end of Part A. In the reporting page, the firm must provide further information on the disclosure, including who initiated the action and when, the docket/case number, a description of the allegation, its current status and, if it's resolved, how and when it was resolved.
While Part A is useful for a quick glance at whether or not a firm has disclosures and what the nature of those disclosures are, Part B provides further detail in plain prose. In Item 9 of Part B, a firm must provide a paragraph or two explaining each of disciplinary action.
How to Interpret Financial Advisor Disclosures
Not all financial advisor disclosures carry equal weight. Complaints can happen for a number of reasons and are sometimes the result of what's going on in the industry. For instance, the 2008 financial crisis spurred a slew of complaints. An advisor who has been in business for several decades is more likely to have a disclosure on his or her record than an advisor who is just starting out. Moreover, some disclosures may be far in an advisor's past.
Regardless, you should speak to prospective advisors and do your own research about any disclosures on their records. It can be a red flag if an advisor has numerous complaints on record that are similar in nature. A large number of past customer complaints can suggest a track record of dissatisfied customers. Sanctions, such as a suspension or fine imposed by the SEC or federal regulatory industry, can indicate an advisor or firm's failure to comply with industry rules and regulations.
What to Do If Your Financial Advisor Has a Disclosure
If you note a disclosure on an advisor's record, you should do your own research on the disciplinary action and also be sure to discuss it with your prospective advisor. Don't hesitate to ask questions. While all disclosures are serious, some are more severe than others.
You shouldn't move forward if you are uncomfortable with any disclosures. If there is a history of action taken against the institution, gather as much independent information as you can. If it seems to be a pattern, you may decide to steer clear.
What Should You Watch Out for With a Financial Advisor?
When you're hiring a financial advisor there are a number of things that you may want to watch out for to help you feel more comfortable about who you're working with. While the SEC does a good job of trying to give you information to make a decision, they aren't fully vetting financial advisors through disclosures. It's important to do your own research on each advisor, whether they have a disclosure or not. The facts matter in any disclosure or discipline and you'll want to know exactly what happened so that you can make a decision for yourself on whether it is worth working with that firm.
Outside of disclosures, it's important to know how your advisor gets paid, what their expertise is and how they like to work with clients. Some firms might have a set investment philosophy, for example, while others will tailor investment choices to what you want to accomplish with your financial plan and your appetite for risk.
Just be clear with any financial advisor on what you're trying to accomplish and ask them all of the right questions to help you feel confident that you've chosen the right advisor for your situation.
The Bottom Line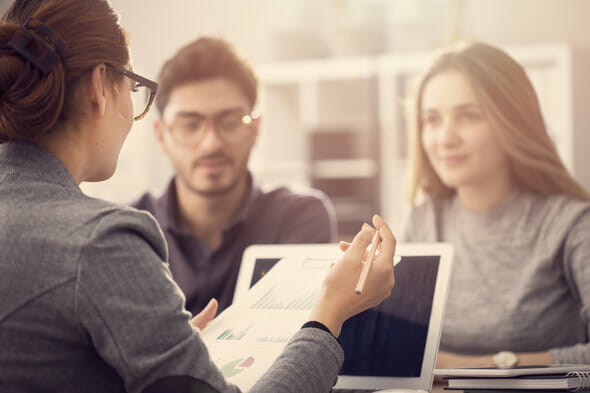 You should be able to know everything you want about a financial advisor before you hire him or her. This is your money, your personal information and your future. It's extremely important that you review a firm's or individual's Form ADV before you decide to work with them. You can also do a Google search and ask around about their practice. You can never be too careful. Once you've found several potential advisors, compare their brochures side-by-side to see how they differ and which offers a better service at a better value. After you've narrowed it down, set up meetings with a few of them. You can also use the disclosures to guide your interview questions.
Tips for Finding a Financial Advisor
If you're not sure where to start, get outside counsel from a financial advisor. Finding a qualified financial advisor doesn't have to be hard. SmartAsset's free tool

matches you with up to three vetted financial advisors who serve your area, and you can interview your advisor matches at no cost to decide which one is right for you. If you're ready to find an advisor who can help you achieve your financial goals

, get started now.
It's imperative to do your research before choosing an advisor. Look at a firm's website, Form ADV paperwork and ask any questions. A good indication that a financial advisor has your best interest in mind is if he or she is a fiduciary.
Don't forget get to ask yourself some questions, too. Financial advisors have different areas of expertise, so it's important to consider why you want an advisor before diving into the search. If you're looking for helping crafting a financial plan, a certified financial planner (CFP) may be useful. If you're going through a divorce, you might want the assistance of a certified divorce financial analyst (CDFA).
Next Steps
Do you want to learn more about financial advisors? Check out these articles:
Photo credit: ©iStock.com/Sezeryadigar, ©iStock.com/TolikoffPhotography/, ©iStock.com/seb_ra