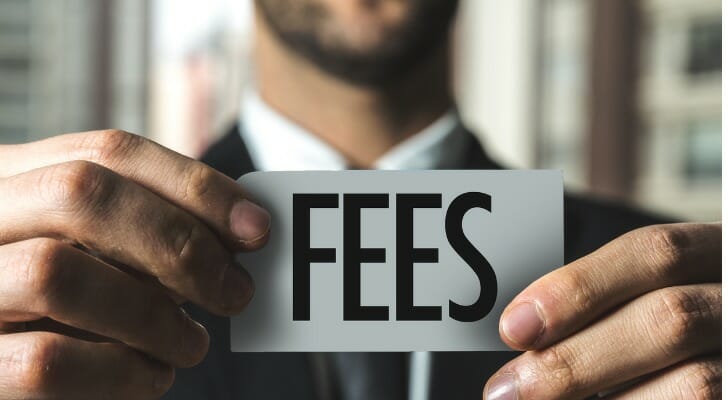 Those seeking a financial advisor will encounter two types of fee structures: fee-only and fee-based. The difference between the two might not be immediately apparent. Still, as you research advisors to help you plan your financial future, you should understand exactly how you'll be paying them and what their compensation model means for you. If you want help finding an advisor, consider using SmartAsset's free financial advisor matching service.
What Is a Fee-Only Financial Advisor?
Fee-only financial advisors earn money exclusively through the fees that their clients pay. The fees you'll pay for investment management services are often calculated as a percentage of assets under management (AUM). For instance, you might pay 1% of the value of all your assets that are under your advisor's management. Other times, asset-based fees are calculated according to a graduated table of rates. You might pay 1% for all assets up to $2 million in AUM, 0.75% for the next $3 million and 0.65% on all assets above that amount.
Advisors often charge a flat fee or an hourly rate for financial planning or consulting services. These fees typically vary depending on the complexity of the work and the amount of assets under consideration. Some fee-only advisors may also charge a performance-based fee that's contingent upon how well your investments perform.
A fee-only advisor doesn't receive payment from any other source. As we already defined, all of their income is based on the services they provide to clients and the amount of assets under their management. If the advisor makes money in any other way, especially if it is from a source other than client fees, the advisor is not fee-only.
What Is a Fee-Based Financial Advisor?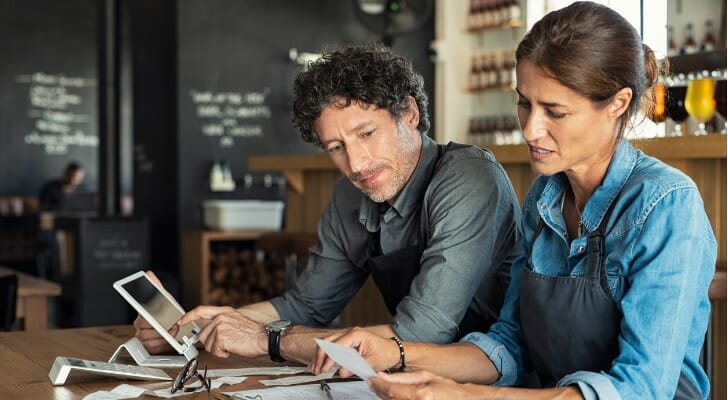 Fee-based financial advisors also make money through the fees their clients pay. Just as with fee-only advisors, these fees are often based on a percentage of AUM. However, the advisor also may charge clients flat fees, hourly fees or performance-based fees.
Unlike fee-only advisors, fee-based advisors may also earn money through other means. Here are three main ways that fee-based advisors could make money:
From brokerage commissions when acting as a broker-dealer. If your financial advisor is also a broker-dealer, they will earn commissions for executing trades. The advisor could also sell or buy securities from you, potentially earning a spread.
Through insurance commissions. Some advisors are insurance agents as well. If so, they'll make commissions from selling insurance policies.
From selling mutual fund shares. Some mutual fund companies pay commissions to brokers for selling you shares of their funds.
Unlike financial advisory fees, these fees are not directly tied to the amount of money in your account. This makes increasing the value of your account less important to the advisor. Moreover, these fees present potential conflicts of interest. The advisor has a financial incentive to sell you the products from which they can earn a commission, even if it isn't necessarily the best product for you.
"The legal obligation is called 'suitable'," said Jim Shagawat, a fee-only advisor at Windfall Wealth Advisors in Paramus, New Jersey. This means that the advisor must be able to make a reasonable case that the investment or insurance product fits the client's general needs. A fee-based advisor who is registered with the SEC is generally bound by fiduciary duty when acting as an advisor; when they sell products, though, the suitability standard generally applies. Make sure you know which hat your advisor is wearing at all times.
Fee-Only vs. Fee-Based: Which Is Right for You?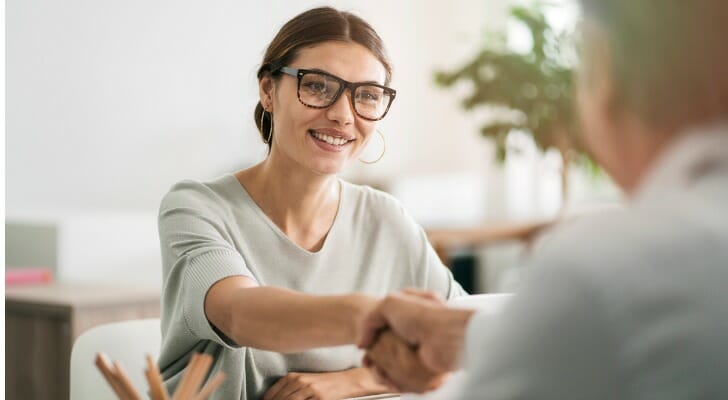 All things equal, a fee-only advisor is often the right choice for investors. With a fee-only financial advisor, you're more likely to get unbiased and objective investment advice. Because a fee-only advisor exclusively earns money through client fees, it is always in the advisor's best interest to increase the money in the client's account, as the advisor then will earn more in fees. A fee-based advisor, however, earns some income through commissions, which could introduce potential conflicts of interest. The advisor could be incentivized to sell clients products in order to make more money rather than focusing exclusively on increasing your total account value.
Fee-based advisors could be helpful for people who don't want to work with multiple financial professionals though. If you want to buy insurance from the same person who created your financial plan, some fee-based advisors can do that for you. You also simply might have an advisor you like who happens to be fee-based. Just make sure to ask if your advisor is bound by fiduciary duty when acting as an advisor, as this guarantees that they must put their clients' best interests before their own.
Always make sure you know exactly what types of fees you will pay and how your advisor earns money. Once you know this, you can make a decision about how you want to proceed.
Bottom Line
Fee-only and fee-based are the two main financial advisor fee structure. Fee-only advisors only earn money through the fees their clients pay. The fee is often based on a percentage of assets under management (AUM). Sometimes, however, an advisor may charge a flat fee or an hourly rate. Fee-based advisors make money through client fees as well as from commissions or brokerage fees. This presents potential conflicts of interest. Individual investors should make sure they know everything about how advisors make money before they make the decision to work with one.
Financial Advisor Tips
SmartAsset's free tool matches you with up to three vetted financial advisors who serve your area, and you can interview your advisor matches at no cost to decide which one is right for you. If you're ready to find an advisor who can help you achieve your financial goals, get started now.
Even before you go to an advisor, you should know how much money you'll need for retirement and how close you are to being on track. Check out our retirement calculator to see where you stand.
Next Steps
Do you want to learn more about financial advisors? Check out these articles:
Photo credits: ©iStock.com/seb_ra, ©iStock.com/Ildo Frazao, ©iStock.com/Ridofranz