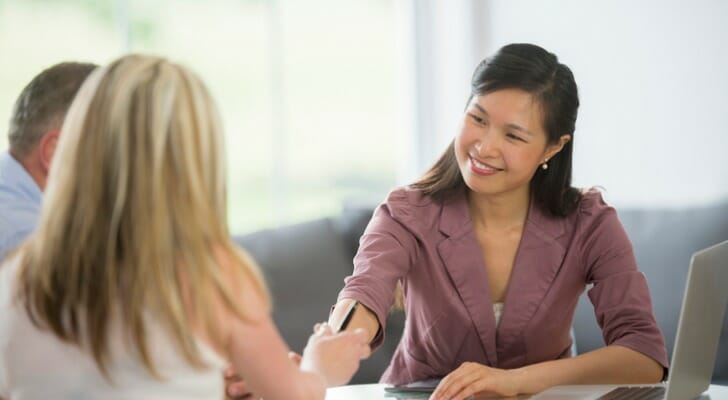 Managing your finances and investments can be difficult to do on your own. This is particularly true when it comes to complex matters like estate planning and building a retirement plan. Financial advisors can then step in as financial experts who can help you plan your financial future, invest your money and create a plan to achieve your goals. While any advisor will have a general working knowledge of financial planning, many advisors also specialize in certain topics, from investing to retirement income to tax planning. So when you're looking for a financial advisor, it's important to find one who can help with your personal needs.
What Is a Financial Advisor?
"Financial advisor" is a broad term that covers professionals who work with clients to advise them and help manage their finances. This includes many types of financial planning and investment management. A financial advisor might be able to help you invest your inheritance or they may be able to create a full retirement plan with you.
Within the field of financial advisors, there are different specializations that each advisor may choose. You can generally tell an advisor's specialty from his or her financial certifications. For example, an accredited estate planner (AEP) is an advisor who specializes in estate planning. So when you're looking for a financial advisor, it's nice to have an idea of what you want help with before deciding which is best for you.
What Type of Financial Advisor Do You Need?
If you're unsure exactly what you need help with, it's a good idea to meet with an advisor who can look at your whole financial picture and help set you in the right direction. An advisor who is a certified financial planner (CFP) or chartered financial consultant (ChFC) is generally a safe choice. Both of these are among the most common certifications.
The result of the certification process is that CFPs and ChFCs are well-versed in topics across the field of personal finance. They can assess your whole situation and help you to create a plan to meet your short- and long-term goals. It could also include help with managing an investment portfolio. You can work with one of these advisors regardless of your financial or life situation.
Want to work with a more specific type of advisor? Here is a rundown of the most common types of financial advisors and certifications, along with their specialties.
Types of Financial Advisors
Title
Description
Financial planner
Help clients to create a long-term financial plan
Wealth manager
Comprehensively manage high volumes of wealth for high-net-worth clients
Registered representative
A stockbroker whose main job is usually to sell products, rather than advise clients
Investment advisor
Specialize in advice on securities and investments. Must register with SEC if managing $110 million or more. Once registered, known as registered investment advisors (RIAs)
Certified financial planner (CFP)
Experts in many areas of financial planning (taxes, retirement planning, estate planning, insurance, etc.)
Chartered financial consultant (ChFC)
Focus on various areas of financial planning. Created as an alternative to CFP.
Chartered financial analyst (CFA)
Expertise in portfolio management and financial analysis
Certified public accountant (CPA)
Experts in accounting and taxes
Personal financial specialist (PFS)
Additional certification for CPAs who want to do financial planning for clients
Enrolled agent (EA)
Federally-authorized with a technical expertise in taxes. Common at tax-filing agencies
Chartered life underwriter (CLU)
Experts in life insurance and estate planning
Chartered mutual fund counselor (CMFC)
Specialize in mutual funds
Financial risk manager (FRM)
Focus on risk management, usually as risk analysts for banks
Comparing Financial Advisor Fees
Another thing to consider in your financial advisor search is the advisor's pay structure and cost. There are two main ways that advisors earn their money: management fees and commissions. An advisor that makes money solely from this management fee is a fee-only advisor. The alternative is a fee-based advisor.
They sound similar, but there's a crucial difference. Fee-based advisors charge a management fee, but they also earn money from other sources. This usually means earning commissions, from a third party, for opening accounts and selling particular funds or products to their clients.
There is nothing illegal about earning commissions, and a fee-based advisor can still be a fiduciary. However, earning a commission may pose a conflict of interest. The brochures that accompany an advisor's Form ADV will mention the potential conflicts of interest that an advisor has.
An advisor's management fee is charged as a percentage of the money the advisor is managing for you – also known as your assets under management (AUM). Advisors set their own fees. Fee schedules use marginal rates, which means the fee doesn't apply to the full value of your account. It only applies to a certain range of asset values. For example, the fee could be 1.5% for AUM between $0 and $1 million, but 1% for all assets over $1 million. Fees usually decrease as AUM increases.
Some advisors also charge other fees. For example, an advisor's management fee may or may not cover the costs associated with trading securities. Some advisors also charge a set fee per transaction. Make sure you understand any and all of the fees an advisor charges. You don't want to put all of your money under their control only to deal with hidden surprises later on.
Another fee structure to be aware of is a wrap fee program. This is a service where the advisor will bundle all account management costs, including trading fees and expense ratios, into one comprehensive fee. Because this fee covers more, it is usually higher than a fee that only includes management and excludes things like trading costs. Wrap fees are appealing for their simplicity but also aren't worth the cost for everyone. Make sure you consider the pros and cons of wrap fees before signing up for anything.
Why You Need a Fiduciary Financial Advisor
Regardless of your specific needs and financial situation, one criterion you should strongly consider is whether a prospective advisor is a fiduciary.
It may surprise you to learn that not all financial advisors are required to act in their clients' best interests. In fact, just about anyone could call themselves a financial advisor. To protect yourself from someone who is simply trying to get more money from you, it's a good idea to look for an advisor who is registered as a fiduciary.
A financial advisor who is registered as a fiduciary is required, by law, to act in the best interests of a client. In some cases, an advisor will receive compensation for getting a client to use certain funds, account types, or financial products (such as annuities or life insurance plans). Fiduciaries can only advise you to use such products if they think it's actually the best financial decision for you to do so.
The U.S. Securities and Exchange Commission (SEC) regulates fiduciaries. Fiduciaries who fail to act in a client's best interests could be hit with fines and/or imprisonment of up to 10 years. Before working with an advisor, ask if they're a fiduciary.
Any investment advisor that manages more than $25 million must also submit a Form ADV to the SEC. It's a good idea to read an advisor's Form ADV and the brochures that accompany it. They may seem confusing at first blush, but they provide more information than most advisors will publish on their own websites. This includes potential conflicts of interest and any disclosures or disciplinary action the advisor has been subject to. It will also tell you about the fees and commissions an advisor may earn.
Scenarios in Which You Might Need a Specific Type of Financial Advisor
Again, financial advisors are typically unique in that each has their own specialties. But even if you know what kinds of services you're looking for, you may not know exactly where to start. Below, we break down a few common examples of financial situations you might currently find yourself in and what kinds of advisors can be helpful during them.
Building a Financial Plan
If you're early in your career, you should probably have two major goals: Create a financial plan and start saving for retirement. A CFP can help with both goals. If you can't find a CFP, most financial advisor generalists will have expertise in basic financial and retirement planning. With a CFP, though, you know you're getting someone with certified expertise in these areas.
If you don't have a lot in the bank and you're just starting to save for your future, you might also consider a robo-advisor. A robo-advisor is a service that uses software to digitally manage your portfolio. All you have to do is answer a short questionnaire about how much you have and what your goals are. The robo-advisor will then create a portfolio and handle all the management. You usually don't need to have a lot of money in order to open an account, with many services having a minimum opening investment of $1 or less.
Robo-advisors are great for those just starting to save because they use simple, proven investing methods and come with little or no learning curve. They also charge fees that are well below the advisor fees of traditional, human advisors. While a traditional advisor usually charges a fee between 1% and 2% of AUM, the fee for a robo-advisor is usually 0.5% or less.
The big trade-off with a robo-advisor is that you often don't have the ability to talk with a human advisor. This isn't a big concern for those who just want to start investing, but if you need actual advice on complex situations like home-buying, divorce, and tax planning, an algorithm probably won't cut it.
Getting Comprehensive Help With Investing
Most types of advisors can provide information and advice on investing. A chartered financial analyst (CFA) is an expert in investments and securities. Becoming a CFA takes time and is quite challenging, so you know that anyone with the certification has earned his or her stripes. You may also want to consider a chartered Investment counselor (CIC) if you have a large portfolio and need an experienced, high-level expert to manage your investments.
Managing a Large or Growing Amount of Wealth
If you have a high net worth, you may also want to look for a wealth manager. A wealth manager is an advisor who works specifically with high-net-worth and ultra-high-net-worth individuals. The services of wealth managers are typically very hands-on. They work closely with clients and take a holistic approach to manage the client's finances.
Keep in mind that account minimums vary by advisor. Some wealth managers may work with you if you have $250,000 while others may only take clients with $10 million in AUM. Another thing to note is that many advisors who aren't strictly wealth managers will also offer wealth management for high-net-worth clients.
How to Narrow Your Search for a Financial Advisor
The first step in deciding what type of financial advisor you need is to consider your financial situation and goals. Are you early in your career and just starting to save money, or do you have a considerable amount of wealth that you want help managing? Are you saving up for any particular goals, such as the down payment for a house? Or perhaps you're later in your career and want someone to help you with a trust or estate planning?
Do you work in a specific field? Some advisors work only with certain types of clients, such as professional athletes or business owners. Do you need help getting through a unique circumstance? Some advisors focus on particular life situations, including family planning, divorce, starting a business or legacy planning.
You should also consider how much money you have. If you're looking for an advisor to manage your money or to help you invest, you will need to meet the advisor's minimum account requirements. Minimums vary from advisor to advisor. Some may work with you if you have just a few thousand dollars or less. Others require you to have $1 million or more in order to open an account.
Another simple way to find financial advisor options near you is to use a matching service. SmartAsset's free financial advisor matching tool can help with this, as it will pair you with up to three local financial advisors. You'll then have the ability to interview your matches to find the right fit for you.
Bottom Line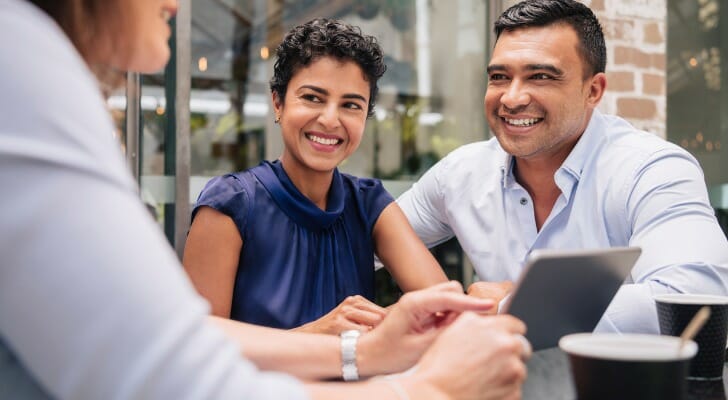 "Financial advisor" is a broad term for someone who helps clients manage their finances. Before meeting with an advisor, it's a good idea to think about what kind of advisor you need. Start by thinking about your financial situation and goals. Advisors sometimes specialize to become experts in one or two aspects of personal finance, such as taxes or estate planning. So if you're looking for particular advice or services, consider what type of financial advisor is an expert in that area before making your decision.
Tips for Choosing a Financial Advisor
Finding a qualified financial advisor doesn't have to be hard.

SmartAsset's free tool

matches you with up to three financial advisors who serve your area, and you can interview your advisor matches at no cost to decide which one is right for you. If you're ready to find an advisor who can help you achieve your financial goals,

get started now

.

Once you have a few advisors in mind, you should talk or meet with the advisors before actually hiring them. To help you choose the right advisor, here is a list of questions to ask a financial advisor.
Photo credit: ©iStock.com/FatCamera, ©iStock.com/Squaredpixels, ©iStock.com/JohnnyGreig