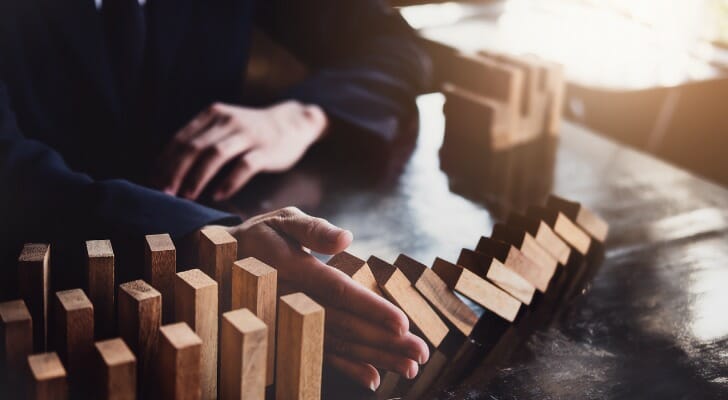 Your friend wants to borrow $20, so you take a minute to think about it. What happened the last time he borrowed money from you? You might see that 20 bucks again, but even odds say you don't. So you agree to lend him the money on the condition that he pays you back $25. This is financial risk management in action. Professionals who want to get particularly good at it pursue a Financial Risk Manager certification.
An FRM Defined

Financial Risk Manager (FRM) is a credential for professional risk managers. It is offered by the Global Association of Risk Professionals (GARP).
Unlike many more generalized financial certifications, the FRM focuses only on financial risk management. While an individual might have a broad range of expertise, this credential addresses traditional areas of finance such as investment, portfolio and asset management or accounting. Instead, a professional with an FRM specializes in understanding risk, evaluating the scope of that risk and how it might impact a firm's operation, and pricing that risk into a firm's decisions.
Many FRMs work in firms such as banks, insurance companies and consulting firms.
This credential does not empower the holder in any unique or legal way. Unlike an accounting license or law license, for example, it is not required to practice as a risk manager. An FRM certificate shows that the holder met the qualifications for this certificate. It is typically a way for someone to advance their career and earn higher-paying positions.
This is a global credential and is recognized in all major markets around the world.
FRM Requirements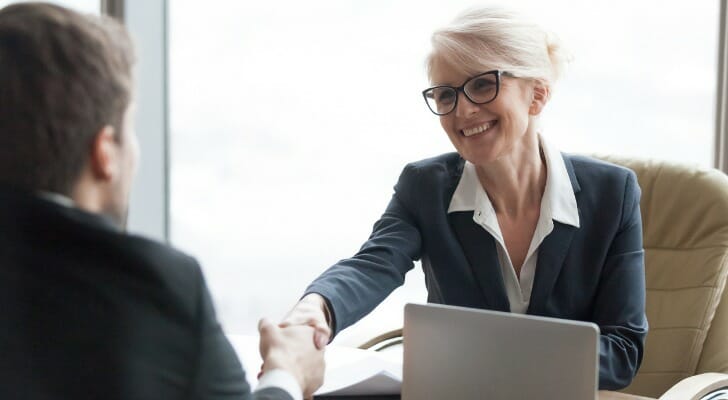 To receive a Financial Risk Manager degree you must meet the following requirements:
You must have at least two years of relevant work experience.
You must take and pass the FRM exam.
Unlike many professional certifications, there is no accompanying coursework for the FRM. However the Global Association of Risk Professionals does offer a study guide and dedicated study books along with reading lists to help applicants prepare for the exam.
The FRM exam is split into two sections. The first section focuses on assessing financial risk, and covers topics such as:
Quantitative analysis.
Core risk management concepts.
Financial products.
Valuation and risk models.
The second section of the FRM exam focuses on applying risk assessment. It covers topics such as:
Credit.
Integrated risk management.
Operational risk management.
The exam overall tests how well you understand and can apply the concepts of risk management and mitigation.
The GARP recommends but does not require at least 40 hours of additional professional development per year for holders of this credential.
FRM Costs
The GARP puts the cost of taking the first part of the FRM exam at $750 for those who apply six months or more in advance. That includes a $400 enrollment fee and the $350 exam fee.
For those applying two months to 90 days in advance, the exam cost jumps to $875, with the exam fee rising to $475. Late enrollment less than 90 days before the exam costs $1,050 and raises the exam fee to $650.
The enrollment fee is waived for the second part of the exam, but the $350 to $650 exam fees remain. Those who have to retake the first portion of the exam also have the enrollment fee waived.
The GARP has study materials that you can download for free. However, sets of study books cost $300 for each portion of the exam. You can cut some of that cost by going with e-books, which cost $250 per set.
What Is Financial Risk Management?
To fully understand the FRM credential, you must understand what financial risk managers do.
Risk management is about assessing, pricing and making decisions about risk in a marketplace. This is an expansive field because, ultimately, anything that involves a company spending or collecting money involves risk. For any potential income stream there is a percent chance that the money will not arrive. Customers might not buy the product, for example, or debtors might not pay.
Similarly, for any given expense there is a percent chance that it will not prove worthwhile. A new location might not generate business, for example, or an investment might lose value.
Risk management is the profession of assessing those risks, quantifying how likely they are to turn out badly, and developing a plan for how to respond. This takes many forms, but three common risk management tasks are:
Risk-Based Recommendations
Part of a risk manager's role is to advice their client about whether to take a risk at all. At a bank, a risk manager will typically review loan applications. Based on the applicants risk profile she will decide whether or not they will likely pay their loan back and, as a result, whether to extend credit.
Risk Pricing
One of the most important roles of a risk manager is to price risk into a business decision. For example, the role of a risk manager at a bank will often be to set interest rates for specific loans. If she decides to approve an applicant's loan, she will set the interest rate based on how likely it is that the applicant will pay the loan back. The greater the risk, the higher the interest rate to compensate.
Risk Mitigation
Finally, a risk manager will often help a firm build solutions around existing risk in other areas. Returning once again to our example of the bank, a risk manager might see that the bank has extended several low-credit loans in hopes of profiting off of the associated high interest rates. She might then recommend a series of highly secured loans or perhaps low-yield, low-risk mutual funds to offset this risk.
These are, of course, just examples. Ultimately a risk manager's job is to figure out where the risks are in a company's finances and how to deal with them. The FRM credential says that this is a professional who takes that very seriously.
Bottom Line
Risk exists for the average investor, but it's also a fact of life for the financial institutions that serve them. An FRM can help a firm identify risk, price it into their offerings, and minimize that risk whenever possible.
An FRM knows when a risk could go wrong and knows how to handle it if that happens. While an FRM certification doesn't grant any powers, it can let a firm know it's in good hands if it decides to take on certain risks.
Risk Management Tips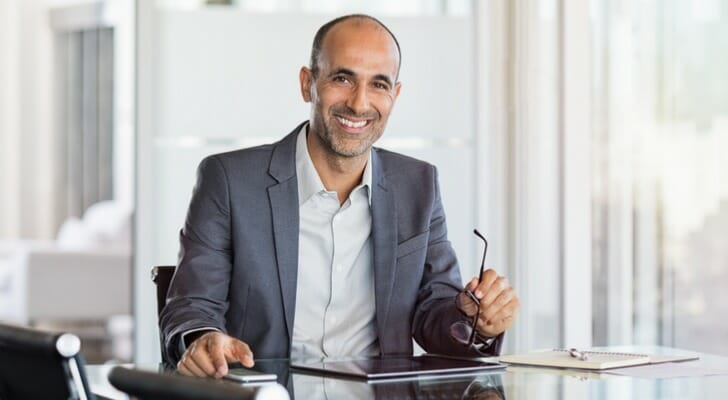 To manage risk in your own life, you may want to work with a professional. Finding the right financial advisor that fits your needs doesn't have to be hard. SmartAsset's free tool matches you with financial advisors in your area in 5 minutes. If you're ready to be matched with local advisors that will help you achieve your financial goals, get started now.
When consulting with advisors, make sure to ask the critical questions when you're in the room. Not only can they help you make smarter plans, they might spot the risks you didn't even see coming.
A good financial advisor can help you set your goals and prepare for the risks of life. A good financial planner can help you meet those goals, and build your portfolio around the risks of investing. When it comes to personal risk management, it's important to look for the right advice, and our guide on the subject can help you do so.
Photo credit: ©iStock.com/Jirapong Manustrong, ©iStock.com/fizkes, ©iStock.com/Ridofranz