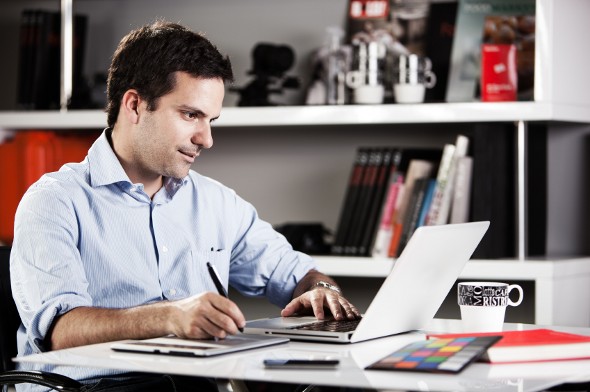 Ever heard the saying "It takes money to make money?" Well, one way to make money from money is to invest in the stock market. But as a beginner, it can be hard to know where – and how – to get started with investing. Not to worry. SmartAsset is here to help. We'll give you the rundown on how investing can help you meet your financial goals.
Check out our retirement planning calculator.
Investing 101
Some folks may make enough money to live comfortably now, meet all their financial goals and retire in comfort without having to invest a thing. Most of us, though, don't have the kind of salary that will see us through retirement just by putting extra funds in a savings account. If we want to save enough for retirement, we need to invest in the stock market. Why? Because when you invest, you become a partial owner of the companies whose shares you buy. As those shares become more valuable, your net worth increases. And you may get dividends, or payments from the companies you invest in. Sounds great, right?
The power of investing is the power of compound interest. Let's say you invest $5,500 and your investments grow by 6%. If you leave that 6% gain where it is and don't withdraw it, you'll have $5,830. And if that $5,830 grows by another 6%, you'll have $6,179.80. You get the picture. The compounding that comes with investing can transform modest savings into a serious nest egg over time. The earlier you start investing, the more you stand to gain from the magic of compound interest. But you have to pay to play.
Most of us don't have the time or inclination to research dozens of individual stocks. So we turn to brokers and brokerage firms to help us invest. These come with fees, which, all things being equal, should be as low as you can find. Research consistently shows that passive index funds that track the market tend to outperform actively managed funds that employ hot-shot experts to handpick stocks.
If you want to know how long it will take for your investments to reach a certain point of growth, the Rule of 72 can make it easy to figure out. Rather than try to understand the nuances of such a calculation, this time-tested shortcut will prove to be invaluable.
What Is an Investment Portfolio?
An investment portfolio is the collection of your investments. You might have investments in a stock market fund, a bond fund and a Real Estate Investment Trust (REIT). The sum of all these investments is your portfolio. You can check your portfolio and make sure it's balanced according to your chosen investment strategy.
Investment Strategy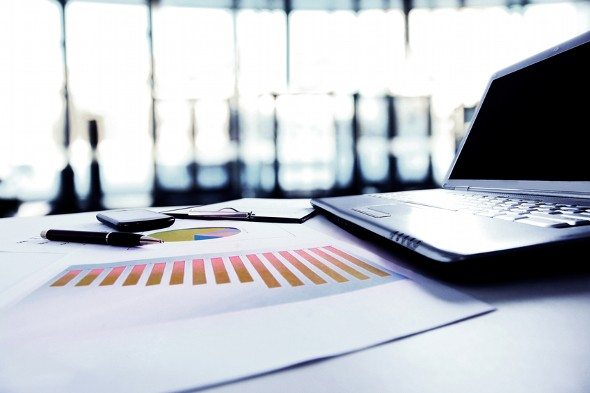 Investment strategies fall somewhere along the spectrum of a) low risk to high risk and b) low return to high return. The reason many people are intimidated by the stock market is that it comes with risk. Those who chase the highest returns invest most heavily in stocks. As a result they often experience the biggest losses in a recession.
On the other hand, if you're risk-averse and you're not willing to invest in the stock market at all, or you invest only a very small percentage of your money in stocks, your returns will be significantly lower over time. You'll make less each year, and have less to compound from year to year.
One important strategy no matter your risk tolerance is diversification. That means investing in different sectors of the economy, adding some foreign holdings into the mix and combining stocks and bonds in a ratio that fits your goals.
Short-Term vs. Long-Term Investments
Whether you choose a higher-risk, higher-return investment strategy or a lower-risk, lower-return strategy should depend in part on your investing time frame. Conventional wisdom states that the farther you are from retirement, the more risk you can afford to take. That means a stock-heavy portfolio in your 20's, when you can afford to chase returns. Then, if your portfolio takes a hit during a recession when you're in your 30's, you'll have time to make up your losses before you need to draw on your portfolio for retirement income. By the same logic, the closer you are to retirement, the more you likely want to focus on preserving your gains and avoiding too much risk.
Target date funds make this transition easy by automatically reducing the percentage of your holdings that are in stocks and shifting more to bonds as you get closer to retirement. If you hit 67 with lots of money in your portfolio, enough to last you 30 years even if there are ups and downs in the market, you can afford to make the shift to bonds. But some people make that shift too soon, missing out on the gains that they need to keep their investments growing and make it through retirement. With people living longer in retirement and therefore requiring more retirement income, experts are shying away from advising that anyone eliminate their equity exposure too soon.
What Is a Safe Investment?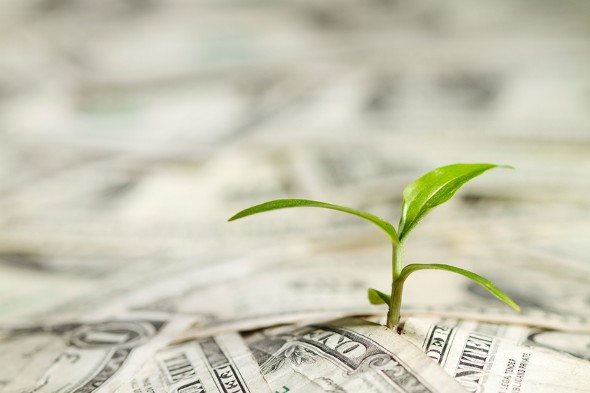 When most people think of a "safe investment" they think of one that won't be wiped out if the stock market drops precipitously. People often don't consider the impact of inflation when deciding what counts as safe. For example, a conservative, risk-averse investor might think buying a Certificate of Deposit (CD) from a bank was a safe investment. And indeed, if you buy insured CDs you won't lose your principal as you might in the stock market.
But there's also inflation to consider. If the inflation rate is higher than the interest rate that the CD pays, you're guaranteed to lose money by keeping it in the CD. So even that isn't entirely safe. The safest approach is to save more money than you need, so that you can afford to weather both inflation and stock market dips.
Bottom Line
If you want to turn savings from a modest salary into a comfortable retirement income, you're likely going to have to invest in some way. Many employees get investing opportunities through their employers via a 401(k). If this is you, it's important to take advantage of the educational resources your company offers. It's a good idea to do your homework before investing your hard-earned money, and avoid plans that charge high fees. Oh, and check out our SmartAsset 401(k) calculator to see how your contributions can help you be ready for retirement.
Next Steps
Ready to start investing? A good place to start is a robo-advisor, which can help you digitally manage your investment portfolio. Robo-advisors typically have lower fees and account minimums, making them a good option for beginner investors with less to invest.
If you have a more complex financial situation or you'd rather have a dedicated advisor to talk to, a traditional financial advisor may be a better fit. A matching tool like SmartAsset's SmartAdvisor can help you find a person to work with to meet your needs. First you'll answer a series of questions about your situation and goals. Then the program will narrow down your options from thousands of advisors to up to three registered investment advisors who suit your needs. You can then read their profiles to learn more about them, interview them on the phone or in person and choose who to work with in the future. This allows you to find a good fit while the program does much of the hard work for you.
Photo credit: ©iStock/progat, ©iStock/YurolaitsAlbert, ©iStock/Newbird