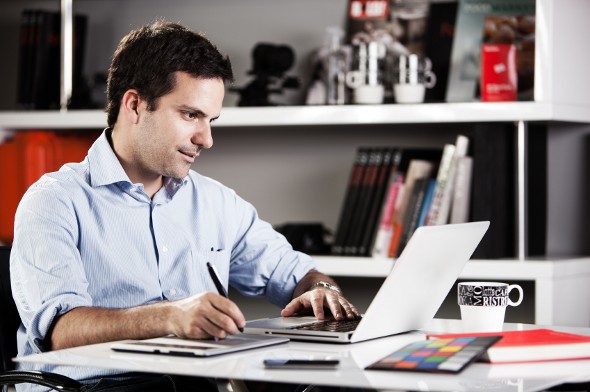 Intimidating as it may seem, investing is one of the premier ways to grow money over time. While the stock market attracts the most attention for those looking to build wealth, there are plenty of other investments to pick from, such as bonds, mutual funds and certificates of deposit (CDs). As a beginner, though, it can be hard to know where and how to get into investing. In the end, a determination of your long-term financial goals, like retirement, will dictate what types of investing strategies are best for you. It can also be helpful to enlist the help of a financial advisor to help you make smart investing decisions based on your specific needs.
Investing for Beginners: Why Even Invest?
For most of us, simply placing our money in a savings account won't make retirement and other large financial goals realistically attainable. Instead, investing offers a medium through which you can make your money grow. When you invest, you gain access to the power of compound interest. Here's how it works:
You invest $8,000 and your investments grow 6% annually
By leaving that money where it is and not withdrawing it, it will grow to $8,480 by next year
After another year passes with a 6% gain, your balance will jump to $8,989
The compounding that comes with investing can transform modest savings into a serious nest egg over time. The earlier you start investing, the more you stand to gain from the magic of compound interest.
For a simpler way of figuring out how your money could grow through investing, try the Rule of 72. This simple math equation can make it easy to figure out what your potential returns could look like. Rather than trying to understand the nuances of such a calculation, this time-tested shortcut could prove to be invaluable.
Types of Investments
Stocks
Stocks are shares of a company that, when you buy them, make you a part owner of that company. Because you hold "equity" in it, you'll sometimes hear stocks referred to as equities.
A stock is intrinsically attached to the financial performance of a company. So if the business is doing well, the value of its shares go up. If it's trending downward, the shares will lose value. Because of this volatile nature, stocks are some of the riskiest investments you can make. However, along with high risk comes the potential for high returns.
Fixed-Income
Fixed-income securities actually make up a few different types of securities, like U.S. Treasury bonds, corporate bonds, municipal bonds and CDs. These investments are generally reliable, as they appreciate via a specific interest rate. While this safety is surely appealing, the return potential of fixed income securities is weaker than, say, stocks.
There are a few other risks that come with bonds. Because their rates are fixed, they fail to take inflation into account. Additionally, if interest rates increase, existing bonds' prices will fall. Although you technically won't lose value if you buy the bond before the drop, having money in a bond with a lower rate means your missing out on better fixed-income investments.
ETFs & Mutual Funds
Exchange-traded funds (ETFs) and mutual funds share many characteristics, but they have a few distinct differences. A mutual fund is a literal company that pools the funds of investors to employ a predetermined investment strategy. Some invest in a selection of stocks or bonds, while others track certain indexes. These funds usually employ minimum investments of $3,000 or more, though some drop that number to as low as $500.
ETFs, on the other hand, trade like stocks, making them easy to add to your investment portfolio. There are no minimums for these securities, though their strategies vary equally. Many ETFs follow well known indexes from the S&P 500 or the Dow Jones Industrial Average. Others track collections of stocks that concentrate on industries like healthcare, technology or materials.
Real Estate
Property is one of the oldest ways to invest, but, for the most part, it requires a much more "hands-on" approach. Real estate investments could come in the form of:
Owning property and collecting rent
Building property and selling it
The problem with the above methods of investing is that they require significant capital. If real estate investing sounds like something you want to take part in, consider real estate investment trusts (REITs). An REIT is a company that invests in property on a large scale. There are four main incarnations of REITs:
Retail REIT: collects rent from tenants in shopping centers, malls and stores
Office REIT: collects rent for the use of office buildings and other corporate property
Residential REIT: owns apartment buildings and mobile home communities and collects rent from residents
Healthcare REIT: owns hospitals, doctor's offices, assisted living facilities, retirement homes and clinics
Exploring Investment Strategies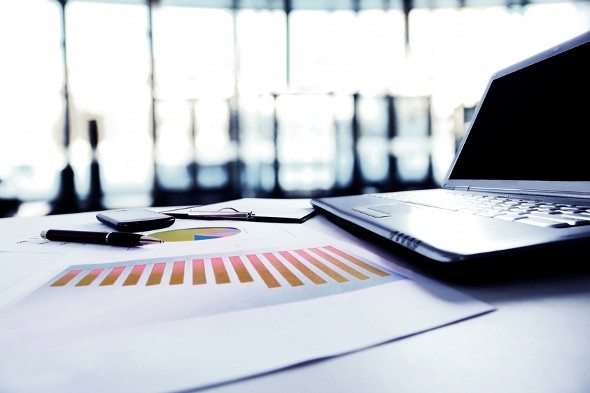 Every investment strategy is inextricably linked to the spectrum of low-risk to high-risk and low-return to high-return. The reason the stock market intimidates many people is that it comes with levels of risk. Those who chase the highest returns invest most heavily in stocks.
On the other hand, if you're risk-averse or are unwilling to invest in equities, you might stick to ETFs, mutual funds or bonds. This conscious decision leaves you open to the possibility of lower returns than if you invest in mostly stocks.
One important principle to enact no matter your financial goals is diversification. When you diversify, you invest in multiple sectors of the market to protect yourself from sharp declines. This could constitute buying both domestic and foreign securities and combining risky and safe investments in percentages that best align with your risk tolerance.
Short-Term vs. Long-Term Investments
The decision between a high-risk, high-return investment strategy and a low-risk, low-return strategy should depend, in part, on your investing time frame. Conventional wisdom states that the farther you are from retirement, the more risk you can afford to take. That means a stock-heavy portfolio in your 20s, when you can afford to chase returns. Then, even if your portfolio takes a hit during a recession when you're in your 30s, you'll have time to make up your losses before you retire. By the same logic, the closer you are to retirement, the more you likely want to focus on preserving your gains and avoiding too much risk.
If you hit 67 with lots of money in your portfolio, enough to last you 30 years even if there are ups and downs in the market, you can afford to make the shift to bonds. But some people make that shift too soon, missing out on the gains that they need to keep their investments growing and make it through retirement. With people living longer in retirement and therefore requiring more retirement income, experts are shying away from advising that anyone eliminate their equity exposure too soon.
Where Can I Start Investing?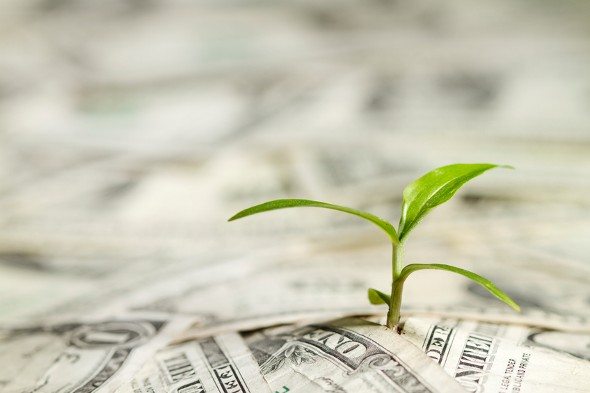 Most of us don't have the time to research dozens of individual securities. There are a number of different routes you can take for access and help with investing. The premier choice is typically brokerage firms. These services come with fees, which you should research to find the lowest. There are plenty of brokerages you can join forces with including:
Brokerage Comparison
Brokerage Firm
Trading Fees
Minimum
Best For
TD Ameritrade
Read Review
– Stocks: $6.95
– ETFs: $6.95
– Bonds: $1
– Mutual funds: $0 load/$49.99 no-load
$0
– Online traders
– Investment veterans and newbies alike
Merrill Edge
Read Review
– Stocks: $6.95
– ETFs: $6.95
– Bonds: $1
– Mutual funds: $0 load/$19.95 no-load
$0
– Bank of America account holders
– Customer support users
E*TRADE
Read Review
– Stocks: $6.95
– ETFs: $6.95
– Bonds: $1
– Mutual funds: $19.99
$500
– Active and experienced traders
If you're uneasy about going into investing on your own, perhaps partnering with a financial advisor might be a good idea. These individuals often have experience integrating your long-term financial plans into a portfolio. On top of this, they can help with plenty of other financial planning services, such as:
Retirement planning
Education fund planning
Tax planning
Estate planning
Insurance planning
Budgeting
Philanthropic gift planning
Bottom Line
If you want to turn a modest salary into a comfortable retirement income, you'll likely have to invest in some way. Many employees get investing opportunities through their employers via a 401(k). If this is you, it's important to take advantage of the educational resources your company offers. Aside from this, do your homework before investing your hard-earned money, and avoid plans that charge high fees. Check out our 401(k) calculator to see how your contributions can help you be ready for retirement.
How to Start Your Investment Journey
Ready to start investing? A good place to start is a robo-advisor, because it can help you digitally manage your investment portfolio. Robo-advisors typically have lower fees and account minimums, making them a good option for beginner investors with less to invest.
If you have a more complex financial situation or you'd rather have a dedicated advisor to talk to, a traditional financial advisor may be a better fit. An advisor matching tool like SmartAsset's can help you find a person to work with to meet your needs. First you'll answer a series of questions about your situation and goals. Then the program will narrow down your options from thousands of advisors to up to three registered investment advisors who suit your needs. You can then read their profiles to learn more about them, interview them on the phone or in-person and choose who to work with in the future. This allows you to find a good fit while the program does much of the hard work for you.
Photo credit: ©iStock/progat, ©iStock/YurolaitsAlbert, ©iStock/Newbird