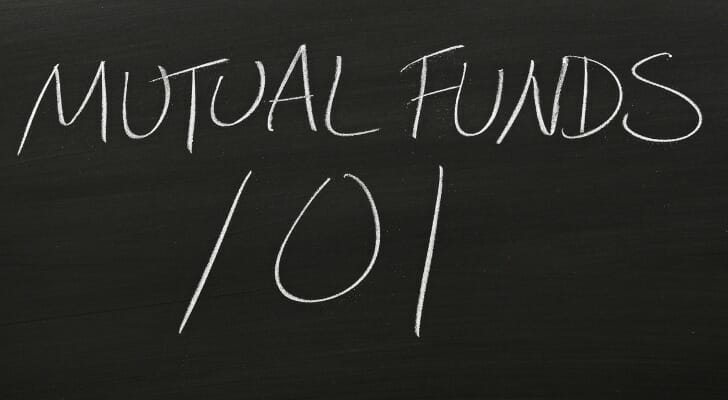 Mutual funds are companies that combine investors' money in an effort to diversify their assets throughout specific areas of the market. So investing in a mutual fund is more than just buying into the investments a fund makes. You're actually buying shares of the mutual fund to become a part owner. This typically attracts lots of attention, especially from long-term investors. If you're want to include mutual funds in your investment portfolio, a financial advisor can help.

What Is a Mutual Fund?
Thinking about including mutual funds in your investment portfolio? Well, mutual funds are themselves portfolios — only they're built by a company that chooses how it will diversify the pooled funds of investors. For the most part, mutual fund companies stick to one type of investment strategy within their purchases. Some examples of these philosophies include ones centered around indexes, equities and fixed income securities. Below, you'll find some of the most popular mutual fund options on the market today.
Index Funds
An index fund tracks the performance of a market index, such as the S&P 500, the Russell 2000 and others. These indices are made up of a wide range of specific investments, most notably stocks. So if you invest in an index fund, your money will passively follow the performance of the index. This is as opposed to an actively managed fund in which a portfolio manager regularly buys and sells investments that are consistent with the fund's overarching ideology.
Money Market Funds
Money market funds focus strictly on low-risk cash and cash-equivalent securities. This helps these mutual funds maintain a high level of liquidity that make them easy to buy and sell. At their core, these funds shoot to hold their net asset value (NAV) at $1/share. In turn, money market funds have become a favorite for investors, as any earnings that push the fund beyond the above $1 mark are paid to investors as dividends.
Bond Funds
As their name states, bond funds are mutual funds that invest solely in a type of bond. These include municipal bonds, corporate bonds, international bonds, high-yield bonds and Treasury inflation-protected securities (TIPS). Buying bonds on an individual basis can be pricey, so these funds offer a cheaper way to pool your money together to invest in many different bonds at once. Interest payments are typically made to investors on a monthly basis.
How to Buy Mutual Funds
Maintaining your own account at a brokerage company is a great way to hand-select which mutual funds meet your goals the best. In an effort to educate you as much as possible, brokerages often implement mutual fund research tools to help you dig into the performance of a particular investment. Furthermore, you may see lists of the top mutual funds at a firm sorted by performance, investment type or other factors.
The brokerage fees associated with investing in mutual funds vary, as do the internal fees of the funds themselves. In other words, be sure to check the prospectuses and fee schedules of each mutual fund and brokerage you look into, respectively.
Brokerage Comparison
Brokerage Firm
Mutual Fund Fees
Minimum
Best For
TD Ameritrade
Read Review
$0
$0
– Online traders
– Investment veterans and newbies alike
Merrill Edge
Read Review
$0
$0
– Bank of America account holders
– Customer support users
Webull
Read Review
$0
$0
– Investors looking for low costs
Because of their pre-diversified nature, it's common to see financial advisors utilize mutual funds in their clients' investment portfolios. This could be an especially worthwhile route for investors that might be apprehensive about making investment decisions all by themselves. In order to best determine which funds can help you attain your ultimate financial goals, your advisor will work with you to figure out your risk tolerance, time horizon and liquidity needs.
In most cases, robo-advisors offer investment advisory services at a fraction of the cost that a fully-managed portfolio does. Robo-advisors take your risk tolerance and desired return levels and turn it into a portfolio of investments. Index funds and other types of mutual funds are extremely popular with robo-advisors, as they make diversification much simpler. Some robos will even allow you to dictate which investments you'd prefer to stick to. That gives you control in a mostly automated scenario.
Benefits and Risks of Mutual Funds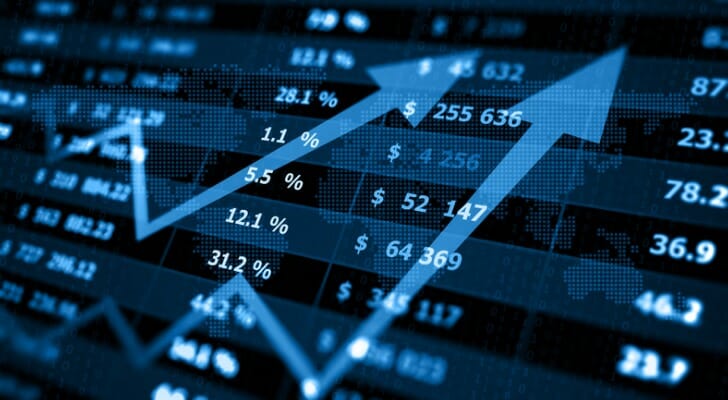 Mutual funds are unique in that they offer professional management with inherent diversification. This is because, unlike most other investments, mutual funds are investment companies that operate independently. Therefore if you buy into one, you become a part owner of the company and its performance. This could be a huge boon for investors that perhaps feel uneasy formulating a portfolio entirely on their own.
Excess fees represent a definite downside of mutual funds. There are shareholder fees, commissions and annual operating expenses that can total 1% or more. Beyond this, frequent trades could further increase your costs, depending on the investment philosophy of the fund you select. Before you invest in any mutual fund, you should look over its prospectus to ensure that you are fully aware of all charges and policies.
Comparing Mutual Funds to Other Investments
Stocks come to mind when most people think of investing. But while many mutual funds focus on stocks, individual equities can be much riskier. In fact, stocks often don't become "safer" investments until you buy shares that are spread throughout the risk spectrum. This allows the possible losses incurred from high-risk stocks to be balanced by the smaller returns of more reliable choices. Mutual funds already accomplish this diversification, leaving less legwork for the investor, along with lower risk.
Similar to mutual funds, exchange-traded funds (ETFs) are built using widespread diversification across a certain investment type. There are equity ETFs, bond-centric ETFs, index ETFs and more. But unlike mutual fund companies, ETFs are available as individual investments directly through the market. So because they trade like stocks, ETFs allow investors to take a more active approach in where they invest their money. However, should you prefer to have investment professionals making those decisions for you, go with a mutual fund.
Bottom Line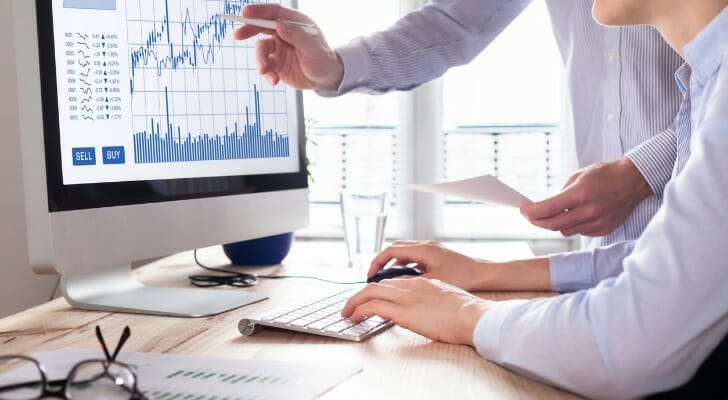 Investments typically don't include internal professional management, but it's an integral part of mutual funds. Although day-to-day trading decisions are out of your hands, the ability to choose a mutual fund with a strategy that you favor affords you some level of control. So no matter whether you're a novice with little time to devote to trading or a bona fide expert, it might be worth seeing if mutual funds can improve your overall investment success.
Tips for Investing Newbies
Financial advisors customarily have years of experience investing client assets. This makes them great partners for anyone who's new to building an investment portfolio. Finding a qualified financial advisor doesn't have to be hard. SmartAsset's free tool matches you with up to three financial advisors in your area, and you can interview your advisor matches at no cost to decide which one is right for you. If you're ready to find an advisor who can help you achieve your financial goals, get started now.
If you're new to investing, chances are you're looking forward to the returns. But Uncle Sam is never far from the exchange of money, and investing is no exception. SmartAsset's capital gains tax calculator can help you figure out what to expect.
Photo credit: ©iStock.com/TethysImagingLLC, ©iStock.com/MF3d, ©iStock.com/NicoElNino