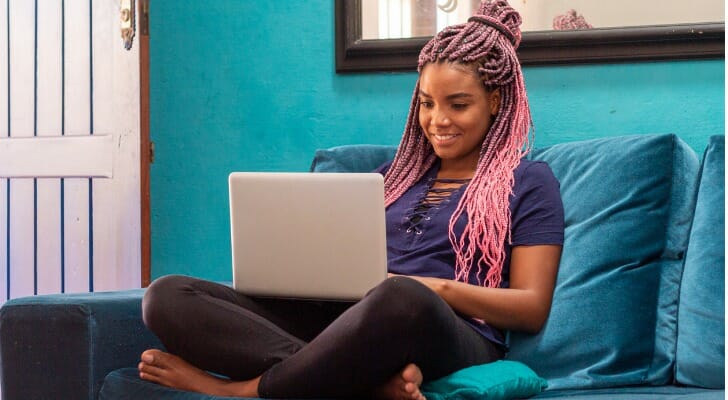 Webull is an online trading platform that allows you to trade and invest commission-free. It bills itself as primarily organized around app-based trading, although as we will note below, Webull's more sophisticated tools make it easier to use through the website. As a trading platform, Webull attempts to strike a balance between the high-speed world of app traders and serious technical analysis. The result is a strong platform for casual trading. Of course, it's always a good idea to work with a financial advisor as you make these decisions.
Services and Features: What Does Webull Offer?
Like other app-based trading platforms, Webull is built to emphasize high-volume trading. (This is in large part because, even though it does not charge commissions, the company makes money off of each trade that its clients make.) First and foremost, this shows up in the products that Webull supports.
On Webull investors can trade four types of assets: stocks, exchange-traded funds (ETF), options and cryptocurrencies. Aside from ETFs, these tend to be products which encourage frequent trading and trading high-volatility securities. By contrast Webull does not support longer-term assets such as bonds and mutual funds. This makes the platform a better choice for short-term and speculative investors, and less useful for the more stable assets which should make up the bulk of an average investor's portfolio.
While this might make the service seem feature-lite, it's more accurate to call Webull feature-specific. Behind its relatively small number of assets Webull supports more robust research tools than most comparable user-oriented trading platforms. Users can build a customized dashboard built to follow specific markets and assets, and can supplement this with personalized watchlists around specific trading positions. Asset screens give a full set of basic technical data, ranging from price history and trading volume to trading volumes and price-earnings ratios; stock charts give overlays with sophisticated information such as Bollinger bands (a measure of volatility); and you can research your investments by asset type, market and industry.
To be clear, Webull's data sets cannot compete with the products offered by a true, full-featured trading platform. The basic technical indicators it offers are substantial, providing data such as moving averages and volume-weighted pricing. Yet while this platform offers all of the basic data a trader will look for, it goes no further than that. More sophisticated data such as trend indicators, volatility metrics and fundamental analysis tools are missing. Even research tools such as the bid-ask spread on an asset requires a paid upgrade, while Webull lacks many of the more sophisticated indicators offered by platforms such as E*TRADE. However, the depth of information here will satisfy, if not exceed, the needs of most investors.
Finally, it is worth pointing out that Webull supports paper trading. This feature is a simulated trading deck which allows you to buy, sell and hold assets in order to see how they would perform in your portfolio. It is a powerful tool which can help traders understand their positions before taking them, and is well worth learning if you sign up for this service.
Pricing: How Much Does Webull Cost?
As an investor you should generally look for four types of fees attached to an online trading platform:
Trading fees. Any charge attached to each trade that you make. This can come in the form of a flat fee, or more often will be based on the "spread." This is the difference, if any, between the buying and the selling price of an asset.
Trading commissions. This is when a broker will charge you a percentage based on the volume or value of each trade, based on the value of assets in a specific investment, or based on the total value of assets in the portfolio.
Inactivity fees. Any fees that the broker charges you for not trading, such as if it charges you for keeping money in a brokerage account.
Non-trading/Other fees. Any form of fee for trading on this platform not covered above. For example, a brokerage might charge you for making deposits into your brokerage account or taking money out.
Many online trading platforms have been moving toward a completely free model, and Webull is no different. The platform charges no trading fees at all, nor does it charge for inactivity, deposits, withdrawals or any other standard interactions.
Certain non-standard transactions will come with fees on the Webull platform. For example users can pay extra to get additional data, or can engage in margin trading with interest rates that start at 9.49% for balances under $25,000, and drops to 5.49% for balances over $3 million.
Effectiveness: How Well Does Webull Work?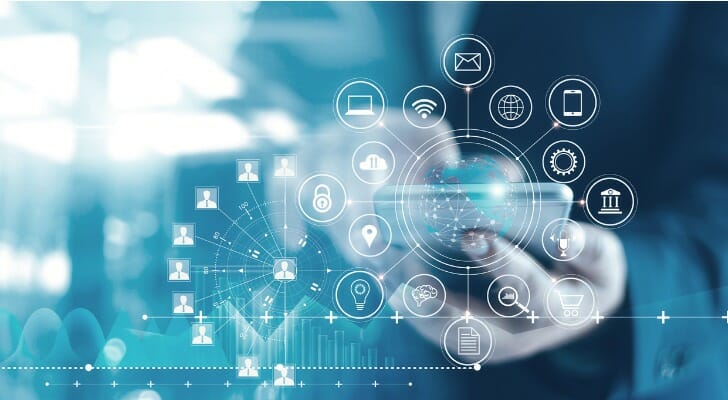 In two words: quite well. Webull has found a strong middle ground between the Tinder-inspired approach to investing pioneered by platforms such as Robinhood and the potentially overwhelming amount of data offered by truly sophisticated products such as Fidelity and E*TRADE. The trading screen that Webull offers is complex, and inexperienced traders should expect a learning curve upon first logging in.
This platform uses industry-standard notation such as candlestick charts and does not always explain financial terms. (Basic charts such as line graphs and bar charts are also available for at-a-glance trading.) You will spend some time learning exactly what a moving average is, why trading volume matters and how to properly consider the balance of high/low/closing numbers.
However, the product balances this complexity with an ease of design that makes it more approachable than its true full-feature competitors. Webull has designed its interface well. Even casual investors will likely find it fairly easy to learn, and the platform offers plenty of room to grow once someone wants to begin building customized dashboards and learning how to trade based on advanced concepts such as volatility and fundamental analysis.
The greatest flaw in Webull's design, at least from the perspective of a full-service platform, is that it does not allow investors to trade in mutual funds, bonds and many other similarly situated products which generally make up the bulk of a long-term portfolio. For the average investor this will eliminate the platform as an option for the majority of their money. With the exception of ETFs, all of the assets offered by Webull should be purchased with the speculative section of your portfolio, a limited segment for most investors.
However, so long as you don't mind having one trading platform for your long-term funds and another for your speculative or short-term investments, Webull can work very well.
Bottom Line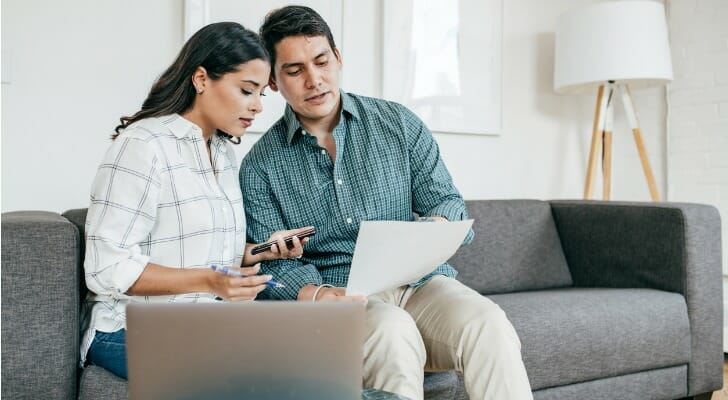 Webull is an online trading platform that specializes in active trading. Investors looking for a tool for the speculative and short-term segment of their portfolio will find a lot to like here, and the service strikes an excellent balance between ease of use and providing a strong, data-based trading environment. Yet beyond casual speculation Webull's limitations quickly become apparent. Highly sophisticated investors will likely quickly outgrow the product's good, but ultimately limited, data sets, while retail investors will find themselves unable to effectively invest the long-term segment of their portfolio.
Tips for Investing
Smart investing means choosing the right strategy, not just jumping into the pool to chase the next shiny object. In our article on choosing an investment strategy we walk you through some of the most popular choices and how to choose among them.
However you invest your money, it's important that you choose the products and assets that match your goals. A financial advisor can help you create a financial plan to set and reach goals. With SmartAsset's matching tool matches you with up to three vetted financial advisors who serve your area, and you can interview your advisor matches at no cost to decide which one is right for you. If you're ready to find an advisor who can help you achieve your financial goals, get started now.
Photo credit: ©iStock.com/Marcos Homem, ©iStock.com/ipopba, ©iStock.com/kate_sept2004