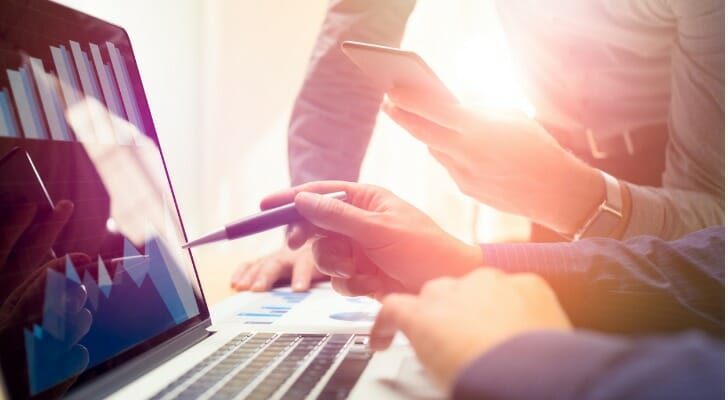 Stocks are a great option for diversifying your investment portfolio. However, choosing the right ones isn't always a simple process. Different investment tools and strategies, such as fundamental analysis, can help you decide which securities are worth your time and money. If you're not sure what fundamental analysis is or how to use it to your advantage when investing in stocks, this guide may be able to help.
Fundamental Analysis: What Is It?
Fundamental analysis is a way to measure a stock's value based on things that can affect that stock's value.
The ultimate goal of fundamental analysis is to determine whether a stock's current price reflects its true value. Knowing whether a stock is undervalued or overvalued can help you decide whether to buy or sell it.
How Does It Work?
Unlike technical analysis, which looks at stock market movements and patterns, fundamental analysis zeroes in on specific metrics or factors to estimate whether a stock's value is realistic. Below are a few "fundamentals" or metrics that can be used to analyze a stock.
Earnings per share (EPS): EPS represents a company's earnings for each share of stock issued.
Price-earnings (P/E) ratio: A stock's P/E ratio compares the company's share price to the earnings per share.
Projected earnings growth (PEG): This number estimates a stock's one-year earnings growth.
Dividend yield: If a stock pays dividends to shareholders, the dividend yield reflects how much is paid out per share over a set time period, typically one year.
Price-sales (P/S) ratio: This represents how a stock's price compares to its company revenues.
Return on equity: Return on equity is the result of dividing a company's net income by its shareholders' equity.
Essentially, this type of analysis looks inward, rather than outward, to evaluate the quality of an investment. All of these metrics are quantifiable. This means you can look at hard numbers and compare them before making an investment decision.
There are other fundamentals you may want to take into account, though you can't necessarily assign a number to them. For instance, you might measure a company's value in terms of its brand visibility, the quality or experience of its executive board, its approach to corporate governance and the company's overall business model. However, it may be difficult to accurately estimate what these intangible metrics are worth.
While fundamental analysis works on stocks, it can also be applied to mutual funds, bonds or other securities.
What Fundamental Analysis Tells You About a Stock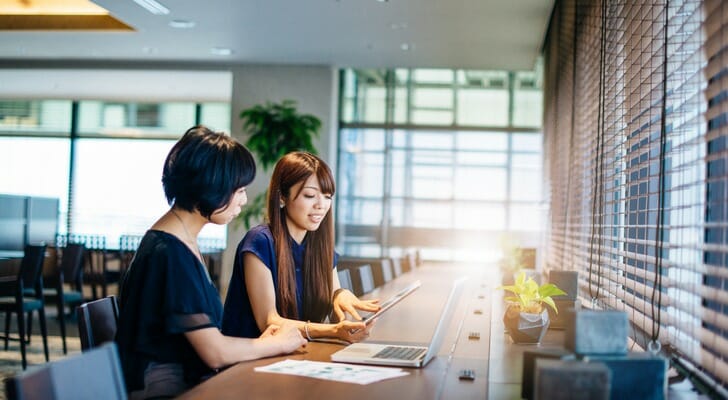 Conducting fundamental analysis of a stock can give you an idea of how healthy it is financially. It can also tell you the level of earnings the stock is generating and how it's valued in the eyes of the market. You can then use that as a starting point for deciding which way to move on a particular investment.
Stock experts use fundamental analysis to offer investors guidance on whether to buy or sell. For example, if analysis determines that a stock's intrinsic value is higher than its current market price, the stock could be rated as a buy move since it's undervalued. On the other hand, experts might encourage investors to sell if the opposite is true and the stock looks to be overvalued.
Fundamental analysis can be helpful if you're trying to decide whether to buy and hold a particular stock or buy and sell to capitalize on an upswing in pricing. For example, if a stock you own has fundamentals that signal it is overvalued, you may decide to sell it. This could help you avoid any losses if the stock's price drops.
What Type of Investor Should Use This Approach?
Every investor uses a different strategy. Fundamental analysis is a good tool, but it depends on your preferred approach.
For instance, say you're a growth-focused investor who's interested in what a stock or company will do over a long period of time. If you're focusing on fundamentals to determine what to invest in, you might be more interested in how a company is projected to grow over time.
If you're a value investor though, you might be more interested in finding a stock that's a great buy. Your fundamentals focus may lean toward finding stocks that have better-than-average dividend yields and low P/E ratios. This kind of strategy is all about finding companies with solid fundamentals that the market undervalues.
The right fundamental analysis for you all depends on whether you choose stocks based on growth or value. Remember, it's not the only strategy for analyzing stocks. Conducting a technical analysis of stocks can also be helpful in shaping your portfolio.
The Bottom Line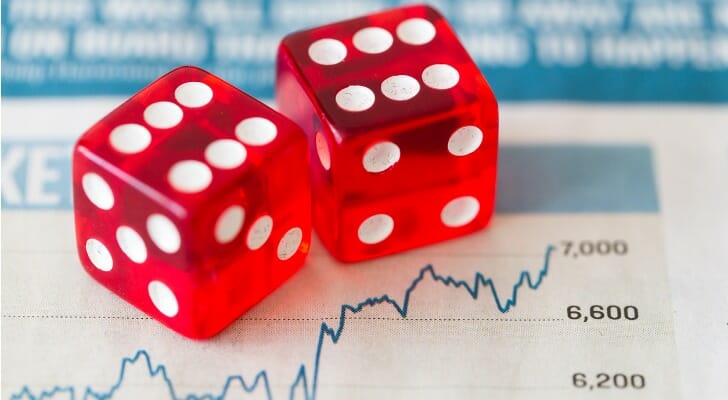 Taking a closer look at the fundamentals can tell you a lot about a stock. If done correctly, fundamental analysis may help boost your returns and minimize volatility in your portfolio. Be mindful though, like any other stock investment strategy, it's not foolproof. Any time you invest in the market, it's important to remember that there's a certain level of risk involved. Take time to understand what works best for your financial situation.
Tips for Investing in Stocks
When using fundamental analysis, consider starting with the basics so you're not overwhelmed by the numbers. Things like revenue, profits and earnings can help you determine whether to invest in a particular stock. However, it's also smart to remember that past results don't necessarily guarantee a stock's future performance.
Weigh the benefits of DIY investing against working with a professional advisor. Online brokerages make stock trading convenient and low-cost if you're new to the market.
It may also be wise to consider working with an advisor if you'd like to get expert insight on how to invest in stocks. Finding the right financial advisor that fits your needs doesn't have to be hard. SmartAsset's free tool matches you with financial advisors in your area in five minutes. If you're ready to be matched with local advisors that will help you achieve your financial goals, get started now.
Photo credit: ©iStock.com/ZoneCreative, ©iStock.com/Drazen_, ©iStock.com/coldsnowstorm