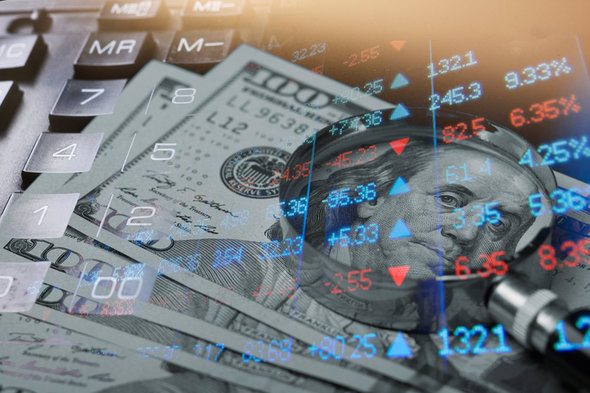 You've probably heard that investing provides a great way to grow and save money. But getting into the stock market isn't a one-and-done deal. It requires research and upkeep to make sure your investments continue to perform well. So how do you start the investing process in the first place? It's important to get as informed as possible, find a brokerage that works for you and more.
If you'd prefer more hands-on help with your investments, connect with a financial advisor today.
What Are Stocks?
Stocks are shares in ownership of a company that you are allowed to buy. This means you become a partial owner of the company, no matter how big or small your share is. As the company grows, so does your stock's value.
Investing in stocks can give you the flexibility to buy and sell as you please. Some stocks pay dividends, which is extra money you see immediately rather than when you sell a share. Of course, investing in stock comes with some risk due to the stock market's own flexibility. So it's crucial to understand stocks prior to investing.
How to Buy Stocks: Step 1 – Do Your Homework
Before diving into the stock market, it's important to take a look at your finances and investing goals. Since investing in stock requires you to spend money, make sure there's room in your budget to spend. You should take care of any debts or ongoing bills before you dedicate money to your stock ventures.
Then you'll want to set some investing goals. What are you investing for? Are you trying to supplement your retirement savings or is investing just for fun? Do you want to constantly buy and sell shares or would you rather let them sit untouched?
You should also establish your tolerance for risk. Learn how the stock market works. Know that it is constantly fluctuating due to supply and demand, companies' performances and world events, among other factors. Some stocks provide more security than others, depending on the company's historic performance. Some investors choose to invest only in safer stocks to avoid possible losses. Others try to work with the market to balance high- and low-risk investments to maximize their outcome. However, it is virtually impossible to predict any changes in the market.
If you're unsure about your risk tolerance or whether you're ready to invest, it could help to see a financial advisor. Financial advisors can give you advice and recommendations on everything finance. Consulting an advisor can give you a better idea of what you can handle.
How to Buy Stocks: Step 2 – Open a Brokerage Account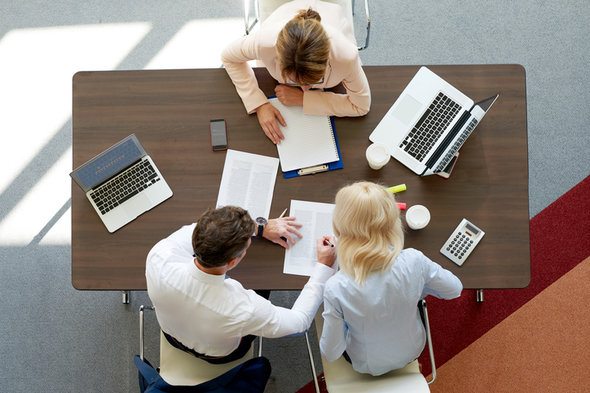 Once you've determined what you want out of stock investing and how to go about it, you can go ahead and open a brokerage account. This requires shopping around for a broker with which to open your account. You'll want to find a stockbroker with a Series 7 license, or a Registered Representative. This license signals that they are qualified to sell securities and provide investment management and advice.
Nowadays, you can easily find a stockbroker online. There are a number of robo-advisors, like TD Ameritrade and Blooom, who provide advisors and managers for your investments. They not only make recommendations, but they work to get the best outcome for you and your investments. If working with an online broker isn't for you, you can certainly find in-person brokers to help you out. Keep in mind that brokers, whether online or not, will charge some sort of management fee for their services. This often represents a percentage of your assets, an hourly rate or a flat-rate fee.
To open a brokerage account, you'll need to provide some personal information and proof of identification. You also have to fund the account, either with a check or electronically. If you work with a robo-advisor, they may have limitations on how you can fund the account. Some brokers also have limitations on the amounts you must deposit. For instance, some brokers will only accept deposits of thousands of dollars or more. Be sure to check any limitations with your broker beforehand. That way, you're not surprised out of any money.
How to Buy Stocks: Step 3 – Select Stocks
With so many stocks to choose from, it could help to research and make a plan first. That way you'll know exactly which companies you want to buy into and how much you'll spend for each share. Don't forget that when you buy stocks, you'll have partial ownership of the company. With that in mind, you may not want to go around buying stocks willy-nilly.
Although no one can predict the market, it can help to watch the stocks you're interested in before buying. That way you can be more prepared for what you'll see after you buy. It could also help to check up on a company's performance. For one, you may end up rethinking buying a share in a company whose value is actively decreasing.
Of course you'll also need to stick to your budget. If you can only afford to spend $10 per share, you'll want to avoid any expensive shares, no matter how tempting. Your final budget will depend on the price of each share and how many shares you want to buy.
How to Buy Stocks: Step 4 – Buy Stocks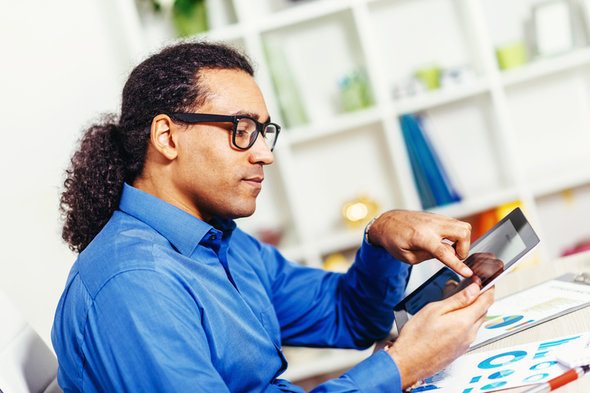 Now it's time to actually go ahead and buy those stocks. There are a few ways to go about buying stocks. For one, you can submit a market order. This means that you want to buy a share at the best available current market price. This happens immediately, regardless of the share's price. Keep in mind that since the market constantly fluctuates, so will the price you pay (or sell at).
Luckily, you also have the option of submitting a limit order instead. This kind of order sets the price point that you're willing to pay for a certain company's share. For example, say a share currently prices at $80, but you're only willing to pay $60. You submit a limit order and your purchase (or sale) will only go through at $60.
This is when having a broker to manage your investments can really come in handy. Without a broker, you would have to make all these orders and moves yourself. A broker can lend a more professional view to your investments to make efficient trades. Plus, they'll know more of the language specific to the stock market and trading.
Bottom Line
Buying stocks is an important part of many people's investing plans. It isn't a complicated process, but it does involve a few steps and, if you're doing it right, a decent amount of preparation. Before you find a broker and actually buy the stocks, make sure you've gone over your finances and know which stocks you want to buy that will help you achieve your financial goals.
Tips for Preparing to Invest in Stocks
A financial advisor can help you get into stock investing. Finding the right financial advisor that fits your needs doesn't have to be hard, though. SmartAsset's free tool matches you with up to three financial advisors in your area in just five minutes. Get started now.
No matter how hard people try, the stock market can't effectively be predicted or beaten. Stock prices rise and fall each day, sometimes even minute to minute. These changes and your eventual payout will depend on a number of factors, including inflation. When you're investing, it's good to remember that you can't entirely control your investments' performances.
You're going to want a diversified portfolio. This means that your investments range from different kinds of stocks to various bonds and more. You can determine your own asset allocation based on your risk tolerance and time horizon.
Not all stocks function similarly. You have a range of different types of stocks to choose from including blue-chip stocks and preferred stocks, as well as small-cap stocks.
Photo credit: ©iStock.com/Avosb, ©iStock.com/Szepy, ©iStock.com/Drazen_