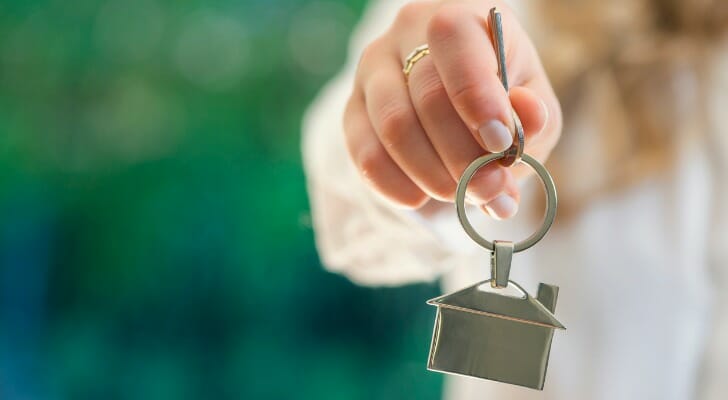 There's nothing worse than taking an incredible vacation, wishing you could stay and simply not being able to. The tangible next step to this realization could be looking at a local real estate guide and perhaps even calling a real estate agent to look at some available properties. Before you know it, the idea of having a second home could take root. But before you go any further, consider the pros and cons of owning a second home. Also, consider talking to a financial advisor about how a second home could fit into your overall financial picture.
Deciding Why You Want a Second Home
Living in a desirable resort or other location could be a dream come true, but it's important not to get too distracted by the beauty of the environment. Ask yourself the hard questions, like, "Why do I really want a house here?" and "What would I do with if I had it?"
As in any real estate transaction, location is the first, second and third most important consideration. Be sure to research local resale values, economic trends, tax rates, schools, health care and amenities. Ultimately, the ideal area for your second home will depend on your reasons for wanting to own one. Here are some possible uses for a second home:
Spend more time in a favorite vacation spot
Provide an investment that could produce income and eventually appreciate in value
Give you a place to move to when you retire
Rent to others short-term while also allowing you to visit frequently. A financial advisor can help you see how this rental income will help you.
Give you a place to move to permanently, so you can rent or sell your current main residence
If you think you might want to move into the house permanently, or even keep it as a vacation home, you might consider first renting a home in the same area for a short time. This will allow you to test life at the location before you dive into a massive purchase.
If finances are tight, don't be afraid to get creative. You may be able to share ownership of a second home with another borrower and still make your dream of owning a second home come true.
Can You Really Afford to Buy a Second Home?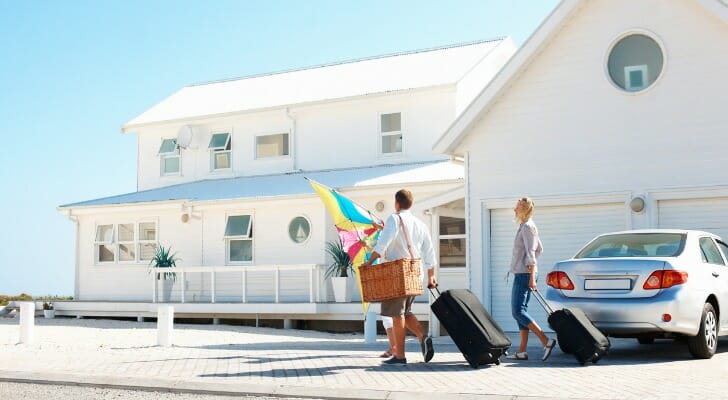 A home is the largest purchase of most people's lifetimes. Therefore, as you can imagine, buying a second home is, at the very least, an equally major commitment. But if you're serious, you need to understand what it's going to take to get a mortgage and maintain your new place.
Most people borrow money to buy a home, regardless of whether they own one, two or more. But just because you earn a loan to buy your current residence doesn't mean you're a slam-dunk for a second home mortgage. This is because mortgage qualifications are tougher for second homes.
To begin with, a second home can't qualify for government-backed mortgages, such as Federal Housing Administration (FHA) and Department of Veterans Affairs (VA) loans. That means you can't get the ultra-low or no down payment deals that these loan options offer. Conventional loan lenders will typically want around a 20% down payment. And if it's an investment property you plan to rent, a 30% requirement is more likely. Furthermore, you will likely have a higher interest rate on the loan if it's for an investment property instead of a principal residence. Finally, conventional lenders often call for a credit score of 620 or greater to make the cut.
Income requirements are also stiffer. You'll need to need to show that your income is high enough and your overall debt load is low enough that that no more than 36% to 43% of gross income will be consumed by both mortgage payments and payments on other loans, like student loans, credit cards or child support. Lenders may even want you to have up to six months of payments on both properties already squirreled away.
Buying a second home means taking on more than just mortgage costs. Property taxes, insurance, maintenance and repairs come along with the keys to a secondary property. Hazard insurance may be higher in some resort locations, such as beaches. You may also need extra liability insurance and professional property management if you plan to rent the property. There are also furnishing costs and possibly ongoing fees for landscaping and cleaning.
How to Get a Mortgage for a Second Home
Depending on the type of mortgage you got on your primary residence, and your own preferences, you may have put as little as 3% down on your current home. However, down payment requirements on a second home are much more stringent. Many lenders, in fact, may ask you to put a minimum of 10% to 20% down. What your lender is asking for will likely depend on their own policies, your credit history and other factors.
In addition to a larger down payment, the lender will likely want to see that you have ample cash reserves to pay for two mortgages. This is on top of normal mortgage requirements, like income and credit score. This is necessary because lenders are taking a larger risk giving a mortgage to someone who already has one.
There are also some stipulations used by most lenders for a house to qualify as a second home or a vacation home. These include the following:
The owner lives in the home for at least part of the year
The home's only owner is the buyer
The home is one-unit and is livable all year
The home is not under rent or the management of a real estate firm
Bottom Line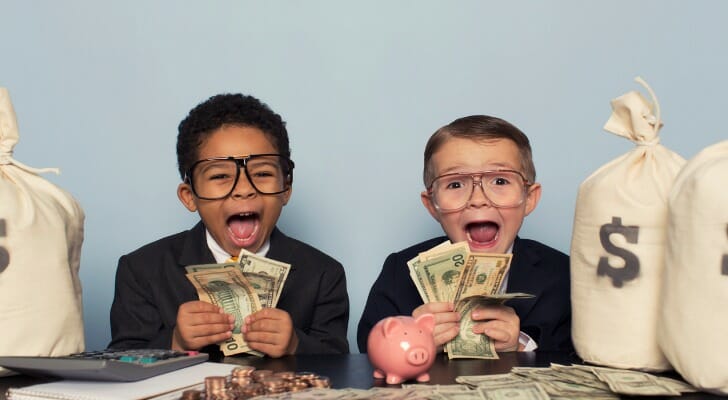 Buying a second home is a large financial venture no matter how you look at it. However, there are steps you can take to ensure paying for a second home is part of your financial plan and budget. One of the most important is getting a strong mortgage rate so the home doesn't become a financial burden.
Once you have the logistics determined, the fun begins. You get to decide where you want your second home to be and, in turn, where you and your family want to spend more time together.
Tips for Your Financial Well-Being
The purchase of a second home is not a small decision. Even one wrong move could be disastrous for your overall financial health. Financial advisors often have experience combining many aspects of someone's finances, including homebuying, taxes, retirement planning and more. Finding a qualified financial advisor doesn't have to be hard. SmartAsset's free tool matches you with up to three financial advisors who serve your area, and you can interview your advisor matches at no cost to decide which one is right for you. If you're ready to find an advisor who can help you achieve your financial goals, get started now.
The single most important thing you can do for your financial future is build a financial plan. This includes things like a budget, an estate plan, a retirement savings and income plan and more. Check out SmartAsset's guide to creating a financial plan to learn more.
Photo credit: ©iStock.com/kupicoo, ©iStock.com/courtneyk, ©iStock.com/RichVintage