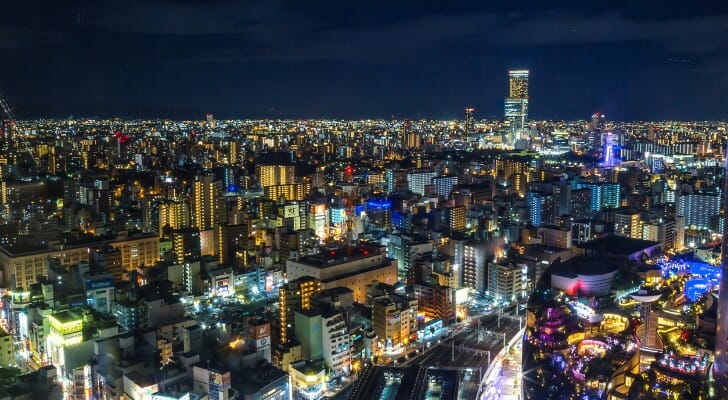 Any investor can benefit from the value of a diversified portfolio. But some don't venture into the world of real estate investing, because they don't know where to start. With intimidating acronyms like REITs and the thought of waking up in the middle of the night to a call about a tenant's broken pipe, real estate investing can sound scary. But don't worry. We'll explain how to get your feet wet by testing the waters of some basic real estate investment practices. But as with any investment, real estate can open the door to some considerable risk. So the guidance of a financial advisor can come in handy. But when done right, investing in real estate can reap some serious profits.
Invest in REITs
Real estate investment trusts (REITS) are companies that own commercial property such as office buildings, shopping malls or rental units. And just like you can buy shares of stock in a company, you can buy shares of a REIT through an online brokerage.
REITs tend to pay above-average dividends to their shareholders, which makes investing in REITs particularly attractive. How do they do this? By law, REITs can avoid double taxation that most corporations face as long as they pay out 90% of their taxable income through dividends to their shareholders each year. This could be you. However, keep in mind that the IRS generally will tax REIT dividends at your ordinary income tax rate. But the Trump Tax Plan may have already cut that rate down for you.
The Tax Cuts and Jobs Act also initiated a 20% deduction for pass-through income, which includes REIT dividends. In fact, the REIT dividend tax rate of 39.6% dropped to 29.6% for those in the highest tax bracket. But because the United States enforces a progressive tax code, those in the lowest brackets may see even lower rates on the same REIT dividends.
And while there are diversified equity REITS out there, most invest in a single sector. Examples include the following:
Retail: Shopping malls, strip malls and freestanding shopping centers
Residential: Apartments, single-family homes and other dwellings
Healthcare: Hospitals, medical offices, senior housing centers, etc.
Industrial: Warehouses, factory sites and other large business structures
Hotels: Everything from small motels to big-chain luxury hotels
With that said, it's important to to pay attention to sector-specific risk when investing in REITs. Hotels, for example, may not be safe investments during a recession.
In addition, REIT prices tend to sink in high-interest rate environments. But these may serve as a good long-term investment. And because the IRS generally treats your REIT dividends as ordinary income, they can serve as great retirement investments. In fact, a good portion of REIT shares exist within tax-deferred retirement plans like 401(k)s and individual retirement accounts (IRA). If you have these, you may already be investing in REITs.
Invest in Rental Properties
This is the process most people probably think of when they hear real estate investing. You buy a residential property and rent it out to tenants. To save money while doing this, you can also take advantage of a process called "house hacking." You basically live in the property as you rent it out. Your tenants become your roommates, and you use their rental payments to make your mortgage payments. Ideally, you'll also have extra cash left over to save or invest. Your own dwelling becomes an investment property.
The key is to make sure your expenses to run the place fall below what you can charge in rent. Sounds lucrative. Maybe even simple. But you should be aware of the risks of investing in a rental property. You might end up with the tenants from hell. They might be prone to cause damage to the property, pay late or not at all. Or they may drive you mad if you live in the property as well. And if the situations grows dire, the complex eviction process can stretch out for months.
What's more, if the thought of getting a call about a broken pipe in the middle of the night makes your head spin, you better have the deep pockets to hire a property manager.
You also have to pay close attention to the rental market. It currently means skyrocketing rent in major cities. But who's to say it'll stay that way? Nonetheless, you can open up a major source of passive income if you do your homework and prepare for the risks involved.
Seek Online Real Estate Platforms
These days, all you need to get started in real estate investing is an internet connection. You can buy REIT shares through an online brokerage. Or you can visit one of several online lending platforms. These are websites that connect people to others who are willing to lend money for anything from paying a bill on time to buying a new car.
Real estate developers looking for investors also frequent these websites. As such, you can get in touch with one and invest in his or her project. The platform also takes a fee. So you should aim to receive monthly distributions based off the income the project generates.
If you're taking this route, it's important to shop around. Some platforms require you jump higher barriers to entry. For example, some require you be an accredited investor. The Securities Exchange Commission (SEC) defines this as someone whose earned income exceeds $200,000 ($300,000 if married filing jointly) in each of the last two years. But the world of online lending is a competitive one. So you may find ones that have significantly less stringent requirements.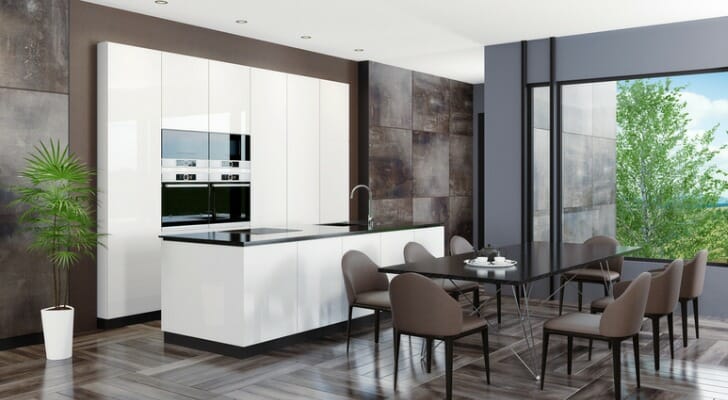 Flip Houses
You've definitely heard the term before if you've seen HGTV. You basically buy a property for cheap, trick it out with some renovations and sell it for a profit.
It looks glamorous on TV, but believe us when we say it's heavily edited. As with anything that can earn you some serious profits, you'd also be looking at serious risk. So it's important to avoid the crucial mistakes first-time home flippers make.
Before you even find a home you want to pump some life into, you need to get acquainted with the housing market. Take a look at what homes in the area are selling for, and look at what makes them appeal to homebuyers.
After finding a home you can reasonably bring up in value, you have to embark on the difficult task of estimating the costs of actually renovating the property. Still there are several smart ways to finance a house flip. You may want to hire a professional contractor to serve as your guide. An accountant or financial advisor will also come in handy when you're crunching the numbers for taxes and keeping an eye on what can make the most profits.
You can also consider a flip loan. You can use this type of loan to buy the property and cover renovation expenses. Although these short-term loans tend to carry higher interest rates than conventional mortgages, the funding can come in as little as a few weeks.
The Takeaway
Investing in real estate can be a luxurious venture. And you have plenty of options to get started. From simply investing in REITs from the comfort of your own home to living in a dwelling that you also rent out to tenants, real estate investing takes many forms. However, you'd face several risks. You should become familiar with the housing market before you get started. And pay attention to the specific risk factors that apply to your investment, whether it's a project from a developer you found on a lending site or house-flipping venture you're considering.
Tips on Investing in Real Estate
We briefly discussed house hacking. If this interests you, you may want to check out our study on the best cities to buy an investment property. We also offer some tips for investing in luxury real estate.
Whether you already have a diversified portfolio or real estate is your introduction to the world of investing, it's always helpful to keep an investment calculator.
As luxurious as it can be, investing in real estate can also bring about several risks that might cripple your rate of return. So the help of a financial advisor is crucial in this arena. If you want to find one, use our SmartAsset financial advisor matching tool. It gives you access to financial advisors in your area who specialize in fields like real estate investing. You can review their profiles, credentials and qualifications before deciding to work with one.
Photo credit: ©iStock.com/chayakorn lotongkum, ©iStock.com/tulcarion, ©iStock.com/ALotOfPeople