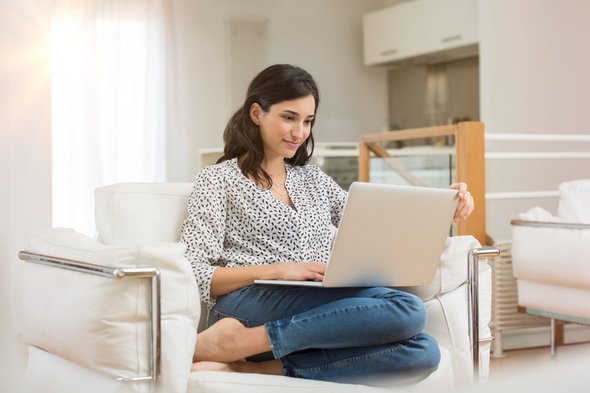 In this economy, it seems like more and more of us are looking for a way to earn passive income. Whether we need to pay off credit card debt or just need some extra cash, passive income could come in handy. But what is passive income exactly? Depending on who you ask, it may not be as "passive" as you think. Let's take a look at what it is and the top ways to make it.
Find out if you're on track for retirement savings.
What Is Passive Income?
Per the IRS, passive income is when you make money from an enterprise where you're not materially involved. This means a way in which you're making money, but you're not quite wholly active in that project.
The IRS gives more specific limitations as to what it means by "material" participation. For one, it includes if you worked at least 500 hours in a year on the project or more than 100 hours when no one else works more than you. Additionally, if you do at least almost all of the work in an activity, it's considered material involvement. Even the combination of your work in multiple significant participation activities (SPAs), if it exceeds 500 hours, counts as material participation. There are a few more criteria that would qualify a project as material. You only need to meet one to qualify.
Passive income differs from active and portfolio income. However, despite its name, passive income doesn't always mean you can sit back idly while you earn money. In fact, the IRS also includes in its definition of passive income as "net rental income" and sometimes self-charged interest. This means to begin earning passive income, you'll need to invest some time and/or money at least at the start. Because the IRS still views it as income, that means passive income is subject to taxation.
There are a ton of ways to make passive income. As we said above, not all methods are entirely passive. Let's take a look at the top ways to make passive income based on their levels of involvement. Don't forget that even if you're involved in these projects, in may be considered active income due to the number of hours you put in.
Top Ways to Make Passive Income – Less Involvement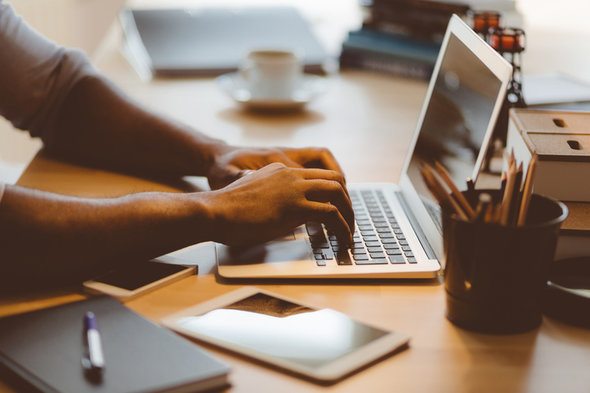 Say you're always super busy, but you still need some ways to make passive income. You're in luck! Starting with a fun option, you can buy a gumball machine! Once you buy one, set it up somewhere and wait for the coins to roll in. The same goes for a vending machine. You can up your earnings with a vending machine, too, by simply stocking whatever's in high demand at its location. The key to earning a solid amount of passive income here is to choose the right location.
Next, you can sell things you already have and make. For example, if you're a teacher and have some great lesson plans, Teachers Pay Teachers allows you to put up and sell your lesson plans. You need the plan for your class anyways, why not sell it? The same goes for photos you've taken. You don't need to be a professional photographer, and you can sell your photos on sites like iStock.
If you have a car, you can easily get paid to put an advertisement on it. Just stick the ad on there, drive around as you normally would and make a few hundred bucks a month.
Last, but certainly not least, you could get yourself a cash back credit card. This would enable you to make some extra cash by spending money that you were already going to spend. You even have a ton of options to choose from, depending on your spending style. So whether you spend a lot at restaurants, grocery stores or traveling, there will be a card that can earn you cash back. Usually you can earn 1% cash back, but some cards even offer 5% on special categories.
Top Ways to Make Passive Income – Medium Involvement
For medium involvement starters, you could buy a business and then have someone else run it for you. Sure, that involves research, work and money at the start. But after, you could rake in the cash. You could even buy out an existing business and keep everything in place while you earn the profit. Passive right?
If you have anything in excess, like house space, cars or even your driveway, you can consider renting out. Since you already own these items, you wouldn't have to go around buying new things. Simply list these things somewhere, like a room on Airbnb, to get started. You will probably have to put in some time and money for the upkeep, but otherwise it's a pretty passive venture.
Similar to making a website or blog, but more passive, is creating an online course. If you have a specific skill you know you can teach and that others want to learn, you can easily create an online course. Sites like Udemy can help you do this. It requires some work to make it, but after that, users simply need to sign up for the course and pay a fee.
Another common way to earn passive income is to invest in real estate. This does involve some hefty investment on your part to get started, though, since real estate doesn't come cheap. The goal is to earn enough back by renting out the property to not only cover your original investment, but to also turn a profit. Keep in mind that similar to letting your room through Airbnb, this venture may require some time and money to maintain. Plus, you will have to rely on others and tenants to keep the property in good shape.
You could also make some passive income with medium involvement by investing in dividend stocks. This means you buy stocks that pay out dividends. You'll have to do your research to find the best dividend stocks. That way, you can ensure that your dividend payouts will last for a while. Similarly, you could simply open a high yield savings account or build a CD ladder. Again, you'll have to do your research to find the right ones and keep an eye on the accounts to make it a successful source of income.
Top Ways to Make Passive Income – More Involvement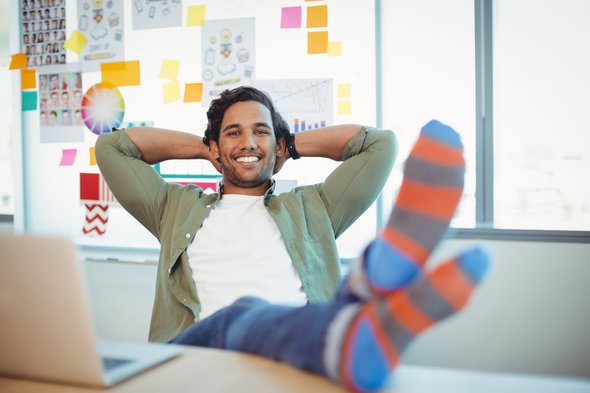 One way to make passive income with more involvement is to write and publish an e-book. Got some knowledge or a great story idea you've been itching to share? Put it all in a book and sell it online! If all goes well, you could be raking in the royalties for years to come. Of course, there is some considerable work involved in writing, publishing and selling a book. However the advent of self-publishing e-books makes this a considerably easier option than it used to be.
Of course, a book isn't the only way to get your thoughts to the world nowadays. You could also start a blog, website or YouTube channel to earn some passive income. Besides the creation of your website, videos and content, blurting out your ideas and advice online seems pretty passive. However, it will take a lot of work on your part and time to gain readers, followers and then paid advertisers. You will need to make your content marketable and appealing. That way you continue to gain followers, advertisers and money.
Further playing off of your talents and ideas, you can easily sell products online nowadays, too. Find companies where you can sell your musical talents for jingles. Look for companies who need freelance designers. While you can earn passive income through these royalties, again, it will take time and work to produce your craft, whatever it may be.
If you happen to be technologically inclined, you could consider making a smartphone app. This isn't easy, nor a passive project. However, once you complete the right app, you could see a steady passive income for many years.
Pros and Cons of Passive Income
Overall, generating passive income mostly provides benefits. First and foremost, you're able to make money without using too much of your time. Of course the time you actually spend will depend on your passive income venture, as will the amount of money you put into it. The key is to find the right balance for your existing lifestyle so that you turn a profit without too much spent.
When it comes to taxation, there is the possibility of writing passive income off as a deduction if you record a loss. Keep in mind though that you can still get taxed on passive income. You will also have to make sure you follow the IRS' requirements for passive income. If they deem that you're too materially involved with the project, you'll see a bigger tax bill.
Bottom Line
Pursuing passive income can be the right move for you, especially if you just need some extra cash to pay off debts. It's important, though, that you find the right side hustle for you and your lifestyle. There's no point in creating passive income if it's not passive at all. Decide how much time and money you have to spare. Then choose the passive income venture that will prove most worthwhile.
If you have any questions or you can't decide how best to invest your assets, consider talking to a financial advisor. A matching tool like SmartAsset's SmartAdvisor can help you find a person to work with to meet your needs. First you'll answer a series of questions about your situation and goals. Then the program will narrow down your options from thousands of advisors to up to three registered investment advisors who suit your needs. You can then read their profiles to learn more about them, interview them on the phone or in person and choose who to work with in the future. This allows you to find a good fit while the program does much of the hard work for you.
Photo credit: ©iStock.com/Ridofranz, ©iStock.com/izusek, ©iStock.com/Wavebreakmedia