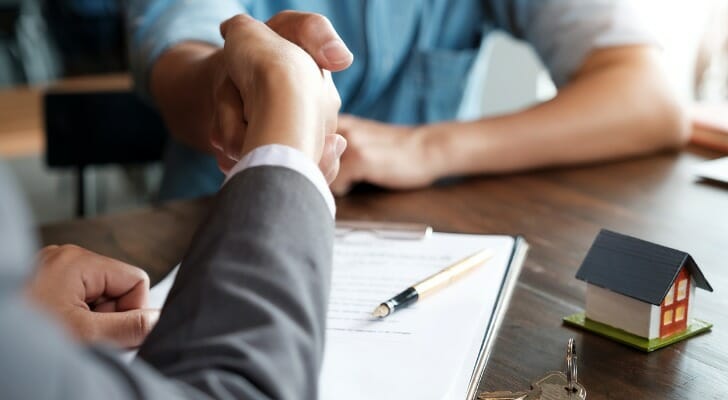 Reality shows have made flipping homes quite popular, and there appears to be some merit to it. In fact, according to New Silver, the average net profit for house flipping was $30,000 in March 2022. Further, in the second quarter of 2021, the average gross profit made per home flip in the U.S. amounted to $67,000. In the third quarter of 2021, the average return on investment for house flipping was 32.3%, according to ATTOM. Still, achieving success in flipping homes means understanding some key features of the practice. What follows is an introduction to home flipping keys. If you have questions about real estate investments then you should consider speaking with a financial advisor.
Find a Suitable Real Estate Market
Even if you buy a reasonably priced home and stay within your renovation budget, that doesn't mean you're going to sell for a big profit. Studies show a wide disparity in the profits home flippers earned in different regions. A December 2021 report by Balancing Everything says that the following cities were among the best for flipping a home, in terms of average return on investment (ROI):
Pittsburgh, Pa. – ROI of 162.4%
Atlantic City, NJ – ROI of 141.6%
Memphis, Tenn. – ROI of 132.7%
Denver, Colo. – ROI of 109%
New Orleans, La. – ROI of 104.2%
Of course, these areas may fall beyond your scope. Nonetheless, be sure to take a magnifying glass to home sales and house flipping profits in your location. Maybe you just need to venture an hour or so out of your zone to find a more profitable place to flip a house in.
In addition, you should pay close attention to the neighborhood you invest in. What's the income level and what's the school district like? How about the crime rate? You can radically boost a dirt-cheap home, but it won't sell as easily if it sits in a neighborhood with a recent spate of burglaries. Also, be wary of areas where homes are selling at a high rate. This could mean the local economy or neighborhood conditions are pushing people out.
Instead, you're going to want to invest in places with high employment numbers, low crime rates and other signs that the neighborhood is thriving or quickly making its way up. Ultimately, you want to find an area that combines safety and economic growth with the potential for a profitable house flip.
Create a Budget for Your House Flip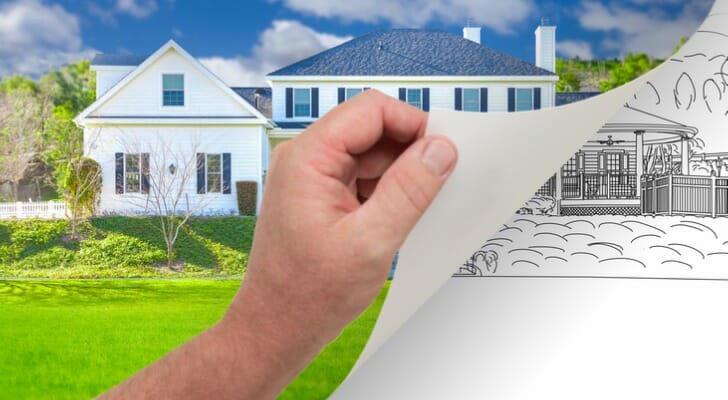 Once you have a sense of your target neighborhood and going prices for houses in it, it's time to set up a house flipping budget. First, you need to know what you can reasonably pay for a new home. Our home affordability calculator can give you a clear picture.
Buying with all cash is the simplest route for home flippers. It cuts out the mortgage application and approval process, as well as makes your offer more attractive to sellers. Plus, you won't need to make ongoing interest payments for the property as the renovations are underway. Still, some house flippers need financing. According to a report by ATTOM, 40.5% of flipped homes were purchased using financing.
Once you nail down the amount you'll need for the actual house, you should explore the costs of potential projects. Many people drop the ball here by failing to take the housing market into account.
For example, if neighborhood prices top out at, say, $100,000, and you pay $50,000 for the house alone, a $35,000 kitchen upgrade is going to eat into your net profit in a serious way. In this instance, you might want to limit the kitchen remodeling to $15,000.
When calculating how much you think you can get for a house, aim for the lower end of comparable sales prices. This will give you more wiggle, should your renovations go over budget.
Now that you know how much you can and should spend, you're almost ready to start shopping for a house, and financing if you need it. To maximize your return, you still need to double-check that you're taking everything into account. There are likely some big factors that may not be on your radar.
Costs and Risks of Flipping Houses
Home flipping has been popularized by major networks like HGTV, but 30-minute recaps of only successful projects fail to capture the real costs of flipping homes. Let's start by exploring home improvement costs.
Below is a breakdown of the average costs of various home improvement projects with the percent of costs recouped, according to a 2021 report by Remodeling magazine. Keep in mind that these averages are only guides, as prices can vary significantly by location and materials.
2021 National Average Costs of Home Improvement Projects
Project
Average Cost
Resale Value
Mid-range bathroom addition
$56,946
$30,237
Upscale bathroom addition
$103,613
$54,701
Mid-range bathroom remodel
$24,424
$14,671
Upscale bathroom remodel
$75,692
$41,473
Mid-range kitchen remodel
$75,571
$43,634
Upscale kitchen remodel
$149,079
$80,284
Metal roofing replacement
$46,031
$25,816
Wood deck addition
$16,766
$11,038
As you can see, these projects returned, on average, 53% to 72% in cost recouped. So if you're depending on financing to pay for the renovations, these costs are also going to hurt your bottom line. Be sure to explore all your options, including a home improvement loan, second mortgage and credit to finance your house flip.
You want to care that you don't overextend yourself. Also, you don't want to make the rookie mistake of thinking you'll save money by doing a lot of the work yourself, so you spend more on materials. If you've never retiled a bathroom before, it may take you longer than a professional would take, and time is money when you're paying interest for your financing. In the end, it may have been cheaper to hire a professional from the get-go, especially if you have to ask one to redo your work.
Of course, you can do light cosmetic upgrades like painting and stripping woodwork. But leave projects involving plumbing, electrical and structural changes to the professionals. That said, don't just go for the cheapest labor. This is a big investment you're making and you're going to need the right talent. So make a thorough search for contractors and read online reviews. And ask your friends and family for any recommendations.
You should factor in the size of the home as well. After all, a renovation on a large home will cost more than the same project in a smaller one by virtue of it requiring more materials. It'll also take more time, which, as mentioned earlier, is valuable if you borrowed money for this investment.
5 Common House Flipping Mistakes
There are a lot of mistakes rookie house flippers could make. Some major things to avoid include:
Not having enough money: You'll want to make sure you have the funds needed to get off the ground and do a good job with your project.
Not leaving enough time: If your finances require too quick of a turnaround, you won't be able to do a good job with your flip. Make sure you can handle owning the house long enough to get the work done.
Not getting the improvements right: You don't want to do too much work and leave the home too expensive to sell, but you also need to actually improve the home. Make sure you find the right balance.
Not pricing correctly: This covers a few things. You'll want to make sure you're getting a good deal on the property you buy, but you also need to put a fair price on your home to make sure you can move it.
Not focusing on the sale: No matter how good of a job you do on renovation, you need selling skills. Don't forget about staging and other selling strategies.
Selling the Home You're Flipping
While you're likely fine buying the house alone, you'll definitely need a professional to help you sell it. If you don't have a realtor already, aim to interview a few. You want someone who can give you a thorough analysis of an after-repair value for the home. You also want someone with a great track record of selling properties in your area for top dollar. Finally, only sign on with someone you like and trust. To make sure you're doing all you can to help sell the house, take a look at our guide on how to sell your house.
Bottom Line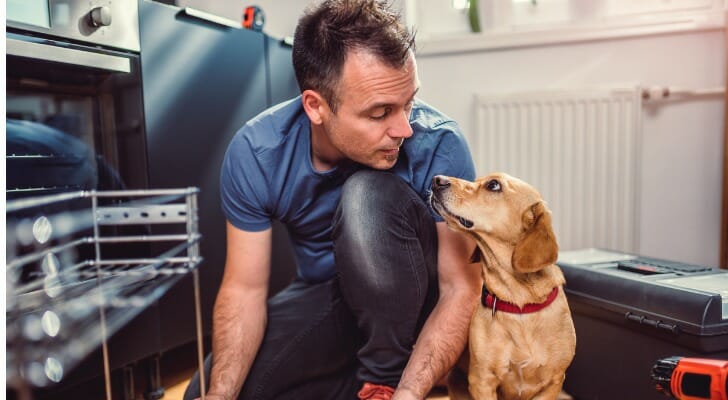 Flipping houses can be a lucrative business venture if you do it right. But you can run into several pitfalls along the way. To avoid issues, be sure to research different real estate markets and find a thriving neighborhood where you can find a low-cost home that you can reasonably sell for a profit. You should also stick to a budget and keep things small if you're a beginner.
Without a doubt, you should always develop a house flipping budget that's realistic and covers everything. These should include the purchase price of the home, financing for any loans, labor, materials and professional fees. Try to keep costs down while you renovate, and work with a realtor or financial advisor for professional guidance.
Real Estate Investing Tips
Photo credit: ©iStock.com/Natee Meepian,/©iStock.com/Feverpitched, ©iStock.com/Kerkez