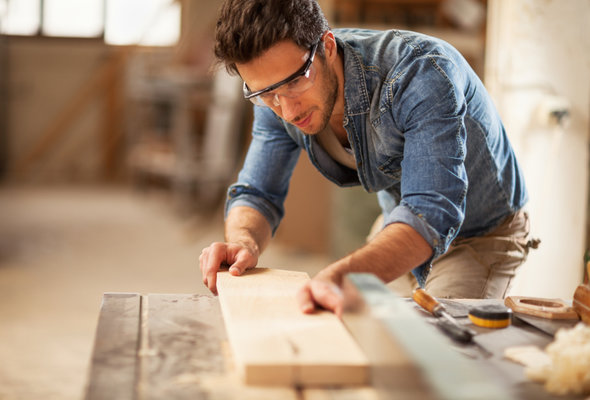 So you've found yourself a home you can afford to buy. Nice work! But if the home you've purchased is an older home there's probably plenty of work that needs to be done to turn it into a comfortable spot for you and your family. If you don't have enough money to pay for the renovations, there are loans out there that can help finance your projects.
Find out now: How much house can I afford?
Types of Home Improvement Loans

Equity is the amount of money you've put into your home. When you first buy a house, your equity is equal to your down payment. After that, you can calculate it by subtracting the outstanding balance on your mortgage from your home's market value.
Time goes by and your equity rises as you pay off your home loan. Eventually, you'll be able to use it in order to qualify for a home equity loan with a fixed interest rate or a home equity line of credit (HELOC) that has variable interest rates.
If you need a home improvement loan with no equity involved, however, there are other kinds of home improvement loans that you can choose from. Some can be obtained through the Federal Housing Administration (FHA) and the U.S. Department of Housing and Urban Development (HUD).
Related Article: What Are HUD Loans?
Title I Home and Property Loans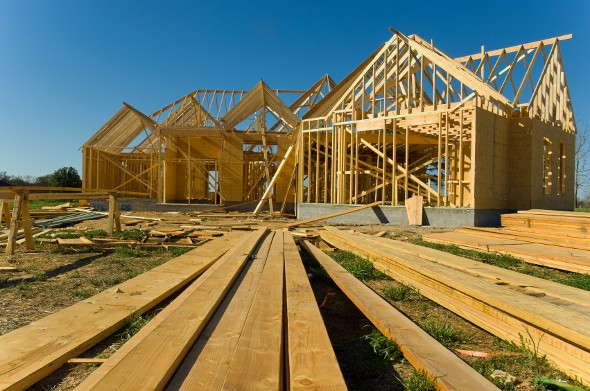 If you meet the qualifications, you may be able to secure a loan to use for remodeling via the FHA's Title I program. To get started, you'll have to meet with a private lender that has already been approved by the FHA to participate.
Once your mortgage lender approves you for a loan, you'll be able to borrow as much as $25,000 for a single family home. The funds can pay for almost any project, whether you're trying to add a new structure to the home or fix something that already exists. They can also take care of any nonresidential buildings that you want to put on your property.
Loans can be taken out for up to 20 years and interest rates remain fixed. If you've got a knack for negotiating, you may be able to convince your lender to lower your rates.
203(k) Mortgage Loans
A 203(k) mortgage is another loan you could apply for if you can't rely on home equity. These loans give you the opportunity to combine your current or new mortgage with the cost of renovation and repairs if you're purchasing your very first home or you're willing to buy a home in an area that the government wants to revive.
You can also use a 203(k) loan in place of a regular refinance loan. Certain condos, single-family to four-family houses and homes that have been partially torn down are all eligible to be financed through this FHA program.
What's great about the 203(k) loan is that it offers relief to people who don't have the means to cover the cost of renovating their older or foreclosed homes. And you'll only have to worry about one mortgage payment per month.
You can take out a 203(k) loan even if you already have a loan through the Title I program. As long as you can contribute a 3.5% down payment and you meet the FHA's guidelines, you could qualify for either a regular 203(k) loan or the streamlined version of it.
Streamlined 203(k) loans are available specifically for home improvement projects that don't involve the construction of new structures. Think projects like painting the walls in your bathroom. If you are planning to build something, (such as a porch around the front of your house or a room for your new baby) you would need to try to get approved for a traditional 203(k) loan.
Related Article: 5 Home Improvement Projects That Aren't Worth Investing In
How to Secure a Home Improvement Loan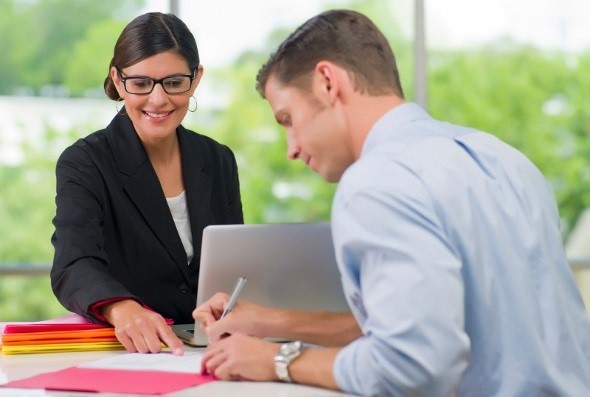 Whenever you try to get a loan, there are certain steps that you have to go through. First you'll need to decide on the type of home improvement loan that you want and begin shopping around for the best rates. Remember that for FHA-insured loans like 203(k)s and Title I loans, there's already a list of lenders who you can work with.
Regardless of the lender you choose, you'll have to prove that you can handle the burden of taking on an additional debt. Your mortgage lender will look into your credit history and check your debt-to-income ratio.
If you're trying to get a home improvement loan but you have bad credit, you'll probably have a better chance of qualifying for one through the FHA than you would if you were getting another type of mortgage loan. But your interest rates could be higher.
Home improvement loan rates can vary depending on the kind of loan you're getting and whether the interest rates are adjustable or fixed. For example, you might initially pay less interest through a HELOC than you would through a fixed-rate home equity loan. The catch? That HELOC's low interest rate likely won't last forever.
The Takeaway
Home improvement loans open doors for people who want to reconstruct or fix up their homes, but who lack the funding they need to pay for these projects on their own. Anyone who doesn't have enough equity in their homes to get a home equity loan or a HELOC can try to find a lender to accept their application through the FHA or HUD.
If a home improvement loan seems out of reach, you could try your luck at obtaining a home improvement grant. The Department of Agriculture offers grants to elderly people age 62 and older. Other programs provide grants for low-income families and homeowners in particular areas.
Photo credit: ©iStock.com/Geber86, ©iStock.com/miflippo, ©iStock.com/DOUGBERRY