Chartered life underwriter, or CLU, is a financial services certification for financial advisors who specialize in life insurance within the context of estate planning. Although many advisors have experience with estate planning, CLUs go through rigorous training to earn this designation. The education process involves learning about risk management, insurance, annuities and more. To find a local financial advisor to work with, use SmartAsset's free advisor matching tool.
What Is a Chartered Life Underwriter (CLU), and What Do They Do?
CLUs are insurance-focused financial advisors who have gained a high level of expertise in life insurance and estate planning. These professionals can help you navigate the complexities of life insurance, including how much insurance you need and what annuities you should consider. They can also work with small businesses and help them build succession plans, organize their tax and legals needs and more.
Some CLUs work on behalf of insurance agencies to sell you policies. As such, they are well-versed in what policies are available and what would be a good fit for your situation. They are usually able to answer any questions you have about buying life insurance, including coverage needs, whether you need term life or whole life insurance and which insurer to go with.
Life insurance rates depend heavily on your medical history and your family's. But CLUs frequently work to offer clients the best rates possible. For those who have a high-risk or checkered past, you can count on a CLU to scour the market for your top matches.
To become a CLU, participants must complete coursework and exams in life insurance and estate planning. Participating advisors are also required to have worked full-time in the industry for at least three of the last five years and follow strict ethical standards. Once completed, advisors become insurance experts with the ability to help clients make decisions regarding estate planning, wills and trusts.
The American College is the exclusive institution that graduates financial advisors to become chartered life underwriters. The certification has actually been around since the 1920s.
When You Should Work With a CLU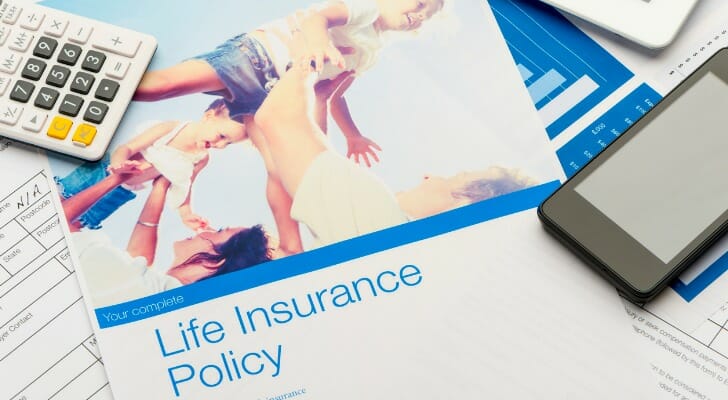 CLUs are experts in estate planning and risk management, as many of them come from an insurance background in some way. These characteristics make the advice of chartered life underwriters extremely valuable for specific clients. This includes those who are ready to buy life insurance, want to begin planning their estate or need some guidance on wills and trusts.
CLUs generally know insurance laws and companies' offerings inside and out. Naturally, this level of expertise extends far beyond the skills of most people. As a result, it could be helpful to consult a chartered life underwriter to walk you through the process of finding an insurance policy that meets your financial and personal needs. A CLU can also help submit your life insurance application and keep you updated as it processes.
Insurance agents are inherently salespeople. That can make them appear unreliable to many people looking for a policy. On the other hand, CLUs are held to high ethical standards, with many working in a fiduciary capacity. This means that CLUs must act in your best financial interest at all times.
Education Requirements for CLUs
The American College of Financial Services runs the Chartered Life Underwriter program. In order to gain eligibility for the CLU program, you need at least three years of full-time business experience within the five-year window before your certification award date. Undergraduate and graduate degrees count for one year of experience, and part-time experience receives hourly credit. A total of 2,000 hours equals a single year of experience.
In total, the CLU program consists of eight separate courses, each of which is designed to teach the participant about certain things. According to the American College of Financial Services, these are the available course options:
Required courses

Individual Life Insurance
Fundamentals of Estate Planning
Fundamentals of Insurance Planning
Life Insurance Law
Planning for Business Owners and Professionals

Elective courses (only need three)

Investments
Financial Planning: Process and Environment
Planning for Retirement Needs
Introduction to Disability and Lifetime Planning
Income Taxation
Legal and Financial Issues for Special Needs Families
At the conclusion of each course, you'll have to take and pass an applicable exam. These are closed-book exams. Once you complete all of your coursework, you will receive your CLU designation. However, you'll need to complete 30 hours of continuing education every two years to maintain your CLU certification.
How Much Does It Cost to Work With a CLU?
As with all financial advisors, costs and fee structures vary for CLUs. Furthermore, not every firm employs a CLU, even if it claims to have experience with risk management and insurance planning.
If your CLU is an insurance agent, he or she likely receives payment as a percentage of the life insurance premium you purchase. This commission is already built into the premium and is regulated by the state. So you don't have to worry about extra fees. Agents may also be salaried employees of life insurance companies. In that case, they receive the majority of their pay from their salary rather than commissions.
Some CLUs work in a fee-only capacity. That means they charge a fee for their service instead of earning a commission or a salary. Some people believe that this is the best choice to make, as it can remove the possibility of biased advice. For a quote of the exact hourly fees agents charge, you will need to contact the CLU directly directly.
Bottom Line
Anyone who's seriously ready to buy life insurance but isn't sure where to look should consider seeking out a CLU. Financial advisors with this certification are experts in the life insurance industry and are prepared to guide you through all of the options out there. Once you begin your search, pay close attention to how each chartered life underwriter receives compensation.
Tips for Choosing a Financial Advisor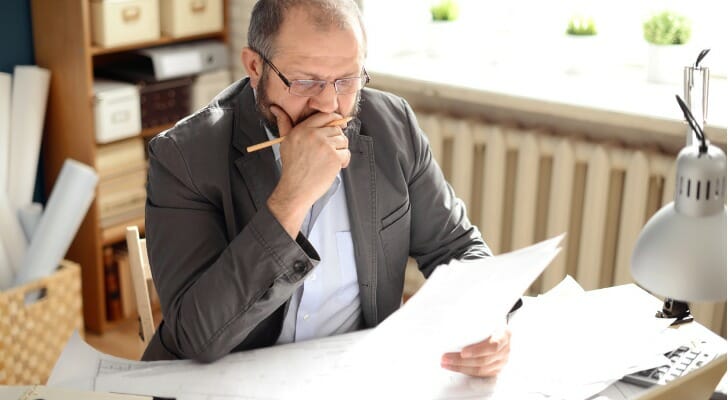 Financial advisors can help you with a multitude of needs, including estate planning, tax planning, financial planning, investing and more. To get matched with up to three financial advisors in your area, try SmartAsset's free financial advisor matching tool. Get started now.
Research is the key to doing anything successfully in the financial sphere. You should also investigate the possibility of working with robo-advisor, which is a low-cost alternative to a traditional advisor-client arrangement.
Photo credit: ©iStock.com/courtneyk, ©iStock.com/courtneyk, ©iStock.com/elenaleonova