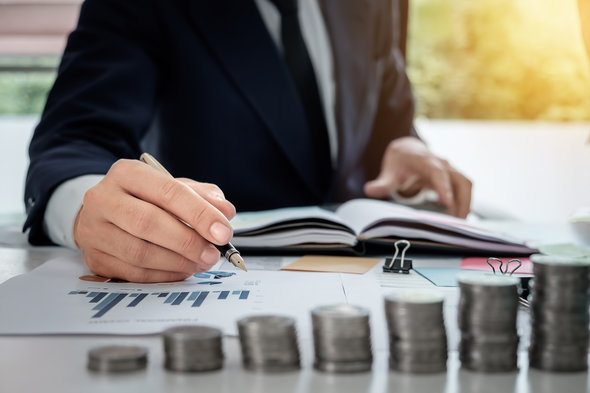 Investment management, also called asset management, money management or portfolio management, refers to the professional management of an asset portfolio. Investment managers buy and sell securities and other assets to achieve specified investment goals. Both private investors and corporations use investment management services to handle their investments. Here's what you need to know.
What Does an Investment Manager Do?
In short, an investment manager's job is to make you money on your investments. When you hire an investment manager, the first thing they will do is help you define your investing goals. Are you looking to achieve short-term or long-term returns? How much can you invest? How much risk are you comfortable with?
Based on your goals, the investment manager will develop a portfolio strategy and identify the best allocation of assets for investment. As part of an ongoing relationship, your manager will periodically adjust this allocation based on changes in your goals.
How to Choose an Investment Manager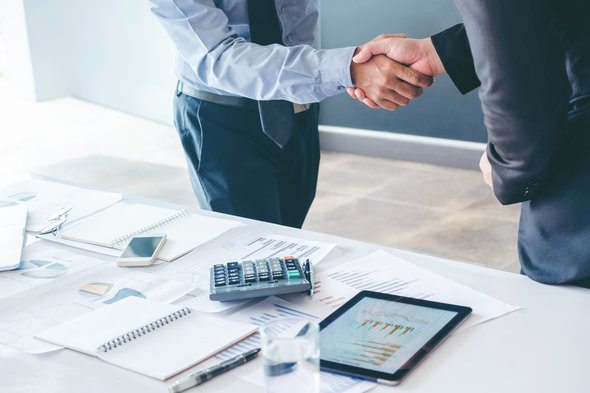 You have a wide range of choices in picking an investment manager. Major financial companies, like Northwestern Mutual and Goldman Sachs, have investment management divisions, with full teams dedicated to working with clients. In addition, there are firms, large and small, that specialize in investment management, such as MFS Investment Management, CenterSquare Investment Management and Carson Wealth.
Choosing the right company for you depends on your personal preferences. Do you want to work with a large company that manages trillions of dollars in assets with full support teams? Or would you prefer to have a small, dedicated firm? You must also consider the fees each firm charges, and if there's an account minimum required for management services.
When choosing an investment manager, look for someone with professional credentials. A CFP, or certified financial planner, must pass an exam, sign a code of ethics and have several years' education and experience before being able to use the designation. A manager who is a CFP is a good choice.
The Costs of Investment Management
Having a professional manage your investments comes at a price. Investment management fees are based on assets under management, or AUM. Managers charge a fee, typically around 1% per quarter, on the amount of money they are managing for you. Most commonly, the fee is directly debited from your account with them.
Each trade that your investment manager makes also comes with a fee. Mutual funds charge operating expenses and loads. Stock trades charge transaction fees. Even though your manager is making these trades, you are responsible for the charges.
If you invest $500,000 through an investment manager, they will use that money to buy a selection of stocks, bonds or funds – whatever they've determined is the best asset mix for you. The transaction fees are deducted from your account with each purchase. Every quarter, the manager subtracts their management fee from your total holdings.
Before you make an investment with a manager, be sure you understand all of the fees and expenses you'll be paying.
Investment Management and Your Retirement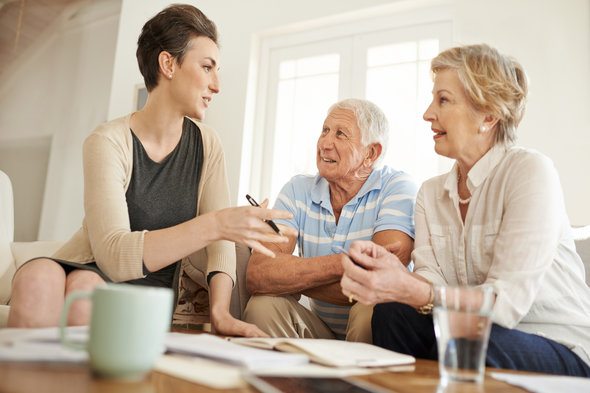 It is a smart choice to work with an investment manager when you start thinking about your retirement. Managers are trained to find the best allocation of assets to yield results. Working with someone early in your career can help get your finances in line for a substantial payoff after retirement. A retirement calculator can help you determine exactly how much you'll need to save for retirement.
Managing Your Own Investments
It's getting easier to manage your own investments thanks to web management services and robo-advisors. You can create an account online with investment services, which will allow you to buy and sell securities on your own. If you're just looking to put some money into a mutual fund with a set retirement date, that's easy enough to handle with a few clicks. You can usually see your whole portfolio online, do your own research and move your funds around. You won't have to pay management fees, but you will have to pay other investment fees, like loads or trading costs.
In recent years, there has been a rise in robo-advisors. With these automated services, you can answer a few questions about your investment wants and the algorithms will match you with a portfolio. These services are low-cost and easy to use. However, they can't provide the human knowledge that only comes from years of experience and decision-making in the real world.
Be careful if you do decide to go it alone. Taxes, withdrawal rules, and estate planning are complicated topics. You could end up suffering high fees and taxes if you aren't fully aware of all the complexities. Moreover, you also likely don't have the years of expertise and study that an investment manager does, and thus may not have the skills to fully maximize your investments.
Tips for Choosing an Investment Manager
Consider the fees. Before you start working with an investment manager make sure you understand all of the fees that they charge.
Take note of certifications. These indicate how much experience and education an expert has. Certified financial planners (CFPs), for instance, must pass an exam and sign a code of ethics.
Have a clear idea of what you want. Before you start your search, decide if you want a firm with billions in assets under management or if you'd prefer a boutique firm with fewer advisors. Also figure out how much you can to invest, as most firms have set account minimums. A matching tool like SmartAsset's SmartAdvisor can help you find a person to work with to meet your needs. First you answer a series of questions about your situation and your goals. Then the program narrows down thousands of advisors to three fiduciaries who meet your needs. You can then read their profiles to learn more about them, interview them on the phone or in person and choose who to work with in the future. This allows you to find a good fit while doing much of the hard work for you.
Photo credit: ©iStock.com/Jirapong Manustrong, ©iStock.com/SARINYAPINNGAM, ©iStock.com/AJ_Watt