Overview of District of Columbia Taxes
Homeowners in the nation's capital pay some of the lowest property tax rates in the country. In Washington DC, the average effective property tax rate paid by homeowners is 0.57%.
Not in District of Columbia?
Enter your financial details to calculate your taxes
Enter Your Location

Dismiss

Assessed Home Value

Dismiss
Average Tax Rate




0.0%




Property Taxes




$0



How Your Property Taxes Compare
Based on an Assessed Home Value of
| | |
| --- | --- |
| | |
| | |
| National | |
About This Answer

To calculate the exact amount of property tax you will owe requires your property's assessed value and the property tax rates based on your property's address. Please note that we can only estimate your property tax based on median property taxes in your area. There are typically multiple rates in a given area, because your state, county, local schools and emergency responders each receive funding partly through these taxes. In our calculator, we take your home value and multiply that by your county's effective property tax rate. This is equal to the median property tax paid as a percentage of the median home value in your county.

...read more

Our Assumptions

Our Tax Expert

Jennifer Mansfield Tax

Jennifer Mansfield, CPA, JD/LLM-Tax, is a Certified Public Accountant with more than 30 years of experience providing tax advice. SmartAsset's tax expert has a degree in Accounting and Business/Management from the University of Wyoming, as well as both a Masters in Tax Laws and a Juris Doctorate from Georgetown University Law Center. Jennifer has mostly worked in public accounting firms, including Ernst & Young and Deloitte. She is passionate about helping provide people and businesses with valuable accounting and tax advice to allow them to prosper financially. Jennifer lives in Arizona and was recently named to the Greater Tucson Leadership Program.

...read more
​If you could change one thing about ​this page what would it be?​
Thank you for your answer! Your feedback is very important to us.
We are working hard to improve our product and could use your help!
We pay $30 for 30 minutes on the phone to hear your thoughts on what we can do better.
Please enter your email if you'd like to be contacted to help.
| | | | |
| --- | --- | --- | --- |
| | | | |
| Please enter your name | Please enter a valid email | | |
Washington, D.C. Property Taxes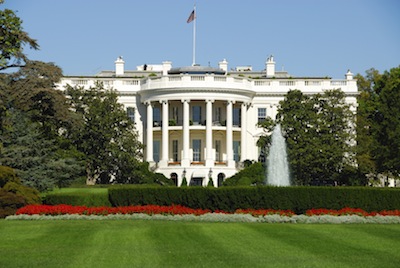 Photo credit: ©iStock.com/nojustice
Homeowners in the nation's capital pay some of the lowest property tax rates in the country. The tax rate on residential property in D.C. is just $0.85 per $100 in assessed value. However, that rate may overstate the amount paid by many homeowners.
When taking into account the generous deductions and credits the District offers many homeowners, the average effective property tax rate in Washington, D.C. is just 0.57%. That is lower than the average rate in all but four states, and far lower than other nearby cities such as Baltimore and Philadelphia. For information on mortgage rates and details about getting a mortgage in the District, take a look at our D.C. mortgage guide. Read on to learn more about those deductions and credits, and all other facets of the Washington D.C. property tax system.
Property Assessment in Washington, D.C.
The assessed value of a property is the amount to which taxes are applied. In Washington, D.C. residential property is assessed at its full market value. That means the assessed value of a home should equal the amount it would sell for on the market.
Washington D.C.'s Office of Tax and Revenue (OTR) is responsible for property assessments. It conducts annual assessments of all property in the District. These usually do not involve a physical inspection of the property or a full appraisal; instead, the OTR uses mass appraisal techniques that rely on market data and other factors to reassess many properties at the same time.
While the results of a mass appraisal are generally accurate, on a given property they can be incorrect. Homeowners should review their annual reassessment notice and confirm that their assessed value is roughly equal to the expected sales price of the property.
Photo credit: ©iStock.com/amedved
Homeowners who believe their house has been over-assessed can file an appeal with the Real Property Tax Administration. Appeals must be filed by April 1 to be considered. Homeowners who file an appeal should be prepared to offer evidence in support of their position. Evidence may include sales prices of nearby, comparable homes or property features that the assessor failed to consider.
Washington, D.C. Property Tax Deductions and Credits
Homeowners in D.C. benefit from a number of property tax deductions and credits that greatly reduce their overall tax bill. A deduction does this indirectly, by reducing the assessed value of a property, while a credit directly reduces the taxes a homeowner has to pay. The major deductions and credits for homeowners in Washington, D.C. are described below.
The Homestead Deduction is available for homeowners living in a principal residence that consists of no more than five units. It reduces assessed value by $71,400. At the current property tax rate of $0.85 per $100 in assessed value, the Homestead Deduction can save a homeowner about $600 annually.
The Senior Citizen or Disabled Property Owner Tax Relief program reduces the property tax bill of eligible homeowners by 50%. Eligible homeowners must be at least 65 years old or disabled. Their property must be their primary residence, and have no more than five units. They cannot have a total federal adjusted gross income of greater than $127,100.
The First-Time Home buyer Individual Income Tax Credit is a tax credit available to new homeowners in Washington, D.C. It is equal to $5,000. It is an income tax credit, so new homeowners should apply for it when completing their income taxes.
The Assessment Cap Credit protects homeowners from rapid increases in house prices. The credit limits increases in assessed values to 10% per year. In increases beyond that amount will be automatically counteracted by the credit, equal to the excess taxes.
Washington, D.C. Property Tax Rates
As described above, the total property tax rate in Washington D.C. is $0.85 per $100 in assessed value. So, for example, let's say you have a home with a market value of $300,000. It is assessed at $300,000, but since it is your principal residence, you are eligible to receive the Homestead Deduction. That will reduce your assessed value to $228,600. Applying the rate of $0.85, you would owe $1,943 annually.
That means your effective property tax rate would be 0.64%. What is an effective tax rate? It is the amount paid annually as a percentage of annual property taxes. In DC, the average effective property tax rate paid by homeowners is 0.57%.
That is among the lowest rates in the nation. For example, in Baltimore, the average effective property tax rate is 1.43%, more than double the rate in DC. In Virginia, the average effective property tax rate is 0.79%. In short: DC homeowners pay extremely low property taxes.
Property Tax: Which Counties are Getting the Best Bang for Their Buck

SmartAsset's interactive map highlights the places across the country where property tax dollars are being spent most effectively. Zoom between states and the national map to see the counties getting the biggest bang for their property tax buck.

Methodology

Our study aims to find the places in the United States where people are getting the most for their property tax dollars. To do this we looked at school rankings, crime rates and property taxes for every county.

As a way to measure the quality of schools, we calculated the average math and reading/language arts proficiencies for all the school districts in the country. Within each state, these schools were then ranked between 1 and 10 (with 10 being the best) based on those average scores.

For each county, we calculated the violent and property crimes per 100,000 residents.

Using the school and crime numbers, we calculated a community score. This is the ratio of the school rank to the combined crime rate per 100,000 residents.

We used the number of households, median home value and average property tax rate to calculate a per capita property tax collected for each county.

Finally, we calculated a tax value by creating a ratio of the community score to the per capita property tax paid. This shows us the counties in the country where people are getting the most bang for their buck, or where their property tax dollars are going the furthest.

Sources: US Census Bureau 2016 American Community Survey, Department of Education, Federal Bureau of Investigation, State Police or Justice Department websites