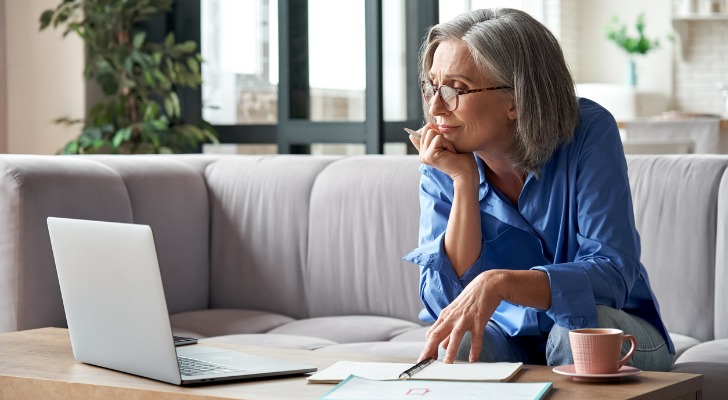 Your brokerage is the firm that you use to trade stocks, bonds, funds, options and other financial assets. Choosing the right one isn't easy. The market is currently flooded with brokers who want your business, and they're often difficult to tell apart. Not to worry. To help you sort between your options we have put together a roundup of some of the best brokerages in the business, whether you want to day trade, app trade or just buy a few stocks. A financial advisor can provide invaluable guidance on which brokerage is best for you and your goals.
First: Brokers vs. Platforms
Perhaps the most important step in picking the right brokerage is telling the difference between an online brokerage and an online platform. A brokerage is the firm which actually conducts each financial transaction. When you place an order to buy some stocks, the broker sends its traders (or, these days, its algorithms) to make that purchase. When you buy bonds, their traders are the ones who acquire those assets on the open market.
By contrast, a platform is the software tool that you use to place those buy and sell orders. Your research options, the user interface, how you check your investment portfolio, those are all aspects of the platform itself. It is a software go-between, helping transmit data between you and your brokerage.
In many cases the two ideas are indistinguishable. Most online brokerages operate their own trading platforms, making it impossible to tell where one ends and the other begins. But there is a difference, and sometimes an important one. Your brokerage establishes the price to trade assets, the speed at which data can be delivered and even the markets on which you can trade. Many of the best brokerages on the internet are special specifically because they offer a trading platform that their competitors can't match, but there's much more to your brokerage than may meet the eye.
Best Brokerage Overall: E*TRADE
E*TRADE is the granddaddy of them all. While not necessarily the oldest online brokerage, in many ways it established the commercial business model of online trading. This upstart website was pushing its stocks and bonds on retail investors back when "online investing" still mostly meant a dedicated connection and a Bloomberg terminal.
Decades E*TRADE has still have not lost a step.
E*TRADE offers some of the most competitive prices on the market in a platform that is comprehensive without being opaque. You receive commission-free stocks and exchange-traded funds, $0.65 options contracts and $1.50 futures transactions. It also offers one of the best prices on mutual funds, at $20 per fund.
While E*TRADE offers a platform for sophisticated investors, it's in the retail experience that this brokerage really shines. This firm offers all major asset classes on a platform that is straightforward and relatively easy to use. Although investors face some learning curve, that's inevitable in any trading platform that offers comprehensive trading. Their app is similarly easy to understand, allowing you to manage your money on the go with little hassle.
E*TRADE is simply an all-star all-arounder. This brokerage doesn't specialize in any one asset or trading style. Nor, however, does it limit its users to any particular category. If you just want a great utility trading experience, this is the brokerage for you.
Best Sophisticated Brokerage: TD Ameritrade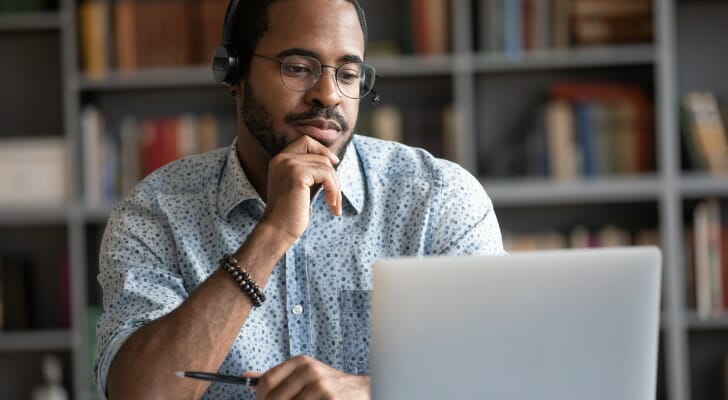 TD Ameritrade runs several different trading platforms, including its core brand's desktop, web and app-based trading. Those are fine tools for retail traders, but they don't particularly shine. And thinkorswim, TD Ameritrade's sophisticated product, does. As a brokerage, TD Ameritrade offers services that are in line with most mainstream online traders today. It charges nothing for its exchange-based products such as stocks and exchange-traded funds, $0.65 per contract for options, $1 apiece for bonds and $50 for mutual funds. Unusually, this brokerage also offers foreign currencies, which it prices based on the bid/ask spread. (This product alone helps TD Ameritrade stand out to the sophisticated investor.)
For sophisticated investors, those working at a semi-professional skill set, TD Ameritrade really stands out for the tools it offers through its thinkorswim platform. This is one of the best high-performance trading decks on the market today. While TD Ameritrade doesn't offer quite the same split-second speed as many dedicated day trading brokerages, it otherwise offers some of the best tools you can find for customization, research, conditional trading and building a complex portfolio.
Like E*TRADE, TD Ameritrade is for the generalists out there. But if you're looking to trade at a high level, with no specific assets or segment of the market in mind, this is the broker for you.
Best Mobile Trading Brokerage: Webull
The app-based trading space is incredibly difficult. Many of the brokerages that offer mobile trading tend to produce financially unsound products. In fact, often app-based traders aren't brokerages at all, but instead just offer a gamified trading screen that stands in between the investor and their money.
Webull is different. This brokerage offers a limited set of financial assets to trade, only stocks, options, exchange-traded funds and cryptocurrencies. However, where most comparable products would make this feel limited, Webull's design feels specific. As we wrote in our review of this brokerage: "Behind its relatively small number of assets Webull supports more robust research tools than most comparable user-oriented trading platforms. Users can build a customized dashboard built to follow specific markets and assets, and can supplement this with personalized watchlists around specific trading positions." This brokerage also offers all of its trades for free.
Although Webull also offers a web-based trading screen, this brokerage is built around trading on an app. Its products are limited but streamlined. Its research and customization tools feel the same way. This is a broker that emphasizes trading built around the space and attention span of a mobile user, but it does so very well. If you want a broker for those quick trades between coffees or while catching the train, Webull is the choice for you.
Best Day Trading Brokerage: Lightspeed Trading
This is a complicated category. The best brokerage for a high-volume day trader, sometimes known as a pattern trader, depends entirely on your specific trading strategy. Some day traders need to specifically minimize their per-transaction costs. Their concerns are much more about volume than speed, and each fraction of a cent that a trade costs them can wipe out an entire profit margin. Other traders need the reverse, emphasizing speed over costs, hoping to capture big gains in a literal heartbeat and paying for the tools to do so.
For cost-conscious day traders, we recommend brokerages like TD Ameritrade and E*TRADE. Their sophisticated platforms mix with low-commission trading to create an excellent environment for high-volume pattern traders who want to keep their overhead down.
For traders who want the best tools possible, we suggest Lightspeed trading.
This brokerage is built for volume traders. It has not joined the world of zero commissions yet. Instead it charges a variable rate for making trades, with a mix of flat rates and per-share pricing that depends entirely on your specific circumstances. This brokerage also requires $10,000 minimum deposit, which is very high by industry standards.
However, in exchange you will receive some of the fastest order completion in the industry. Lightspeed also allows you to choose the specific routing and market details for each order you place, helping investors find the best prices and transaction speeds on every trade.
Even among sophisticated traders, few will take much value out of Lightspeed's toolkit. However, for dedicated day traders who need absolute control over their transactions, this is probably the brokerage for you.
Best Robo Advisory Brokerage: Betterment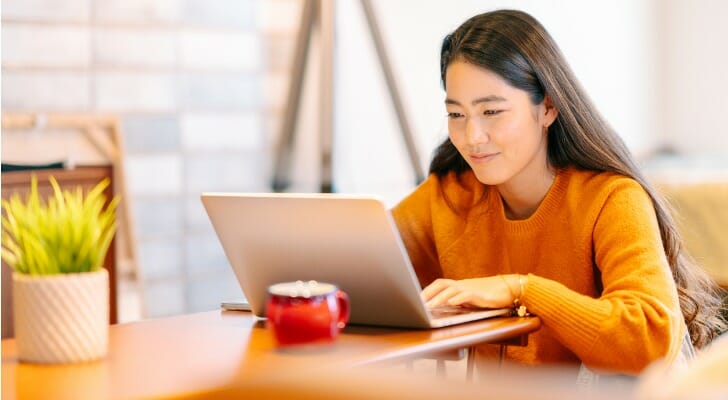 Robo advisories are having a moment, and that's terrific for the average investor. Most investors should build most of their portfolio around funds and similar products, investing in specific stocks and assets only with the speculative segment of their portfolio. Robo advisories specialize in this type of investing, helping you steer your money into a fund that will grow according to your specific risk tolerance and needs. Of the many outstanding options on the market today, Betterment is generally the best.
The annual fee structure for this brokerage is based on the overall assets you have in your portfolio. The firm charges you 0.25% of all funds to use its basic product, Betterment Digital, meaning that users with $100,000 on investment would pay $250 per year. It charges 0.40% for users of its advanced product, Betterment Premium, meaning that users with $100,000 on investment would pay $400 per year.
In exchange you get a robo advisor that produces consistently strong returns. Just as importantly, the brokerage helps you build your portfolio around personal goals and risk tolerances. The system helps you establish your own benchmarks, whether you're looking to buy a house, save for retirement or even finally take that trip around the world. With a system designed to act almost as a financial advisor, and portfolio management that does reliably well for its investors, Betterment is an outstanding choice in a competitive market.
The Bottom Line
If you're a general investor, you can't go wrong with E*TRADE. Investors looking for powerful, sophisticated tools should check out TD Ameritrade and their thinkorswim platform, while those looking for the ease of mobile investing should try out Webull. Day traders will find a good home with Lightspeed trading, and those who want a hands-off approach should take a look at Betterment.
Tips for Investing
Artificial intelligence can be great at managing a fund, but that doesn't mean it can help you meet all your goals. Whether you're buying that first home, building toward retirement or sending a kid to college, meeting your goals takes real planning. That's where a financial advisor can be vital to your success. Finding one doesn't have to be hard. SmartAsset's matching tool can quickly link you with financial advisors in your area. If you're ready, get started now.
Whether you're considering getting started with investing or highly experienced, an investment calculator can help you figure out how to meet your goals. It can show you how your initial investment, frequency of contributions and risk tolerance can all affect how your money grows.
Photo credit: ©iStock.com/insta_photos, ©iStock.com/fizkes, ©iStock.com/recep-bg