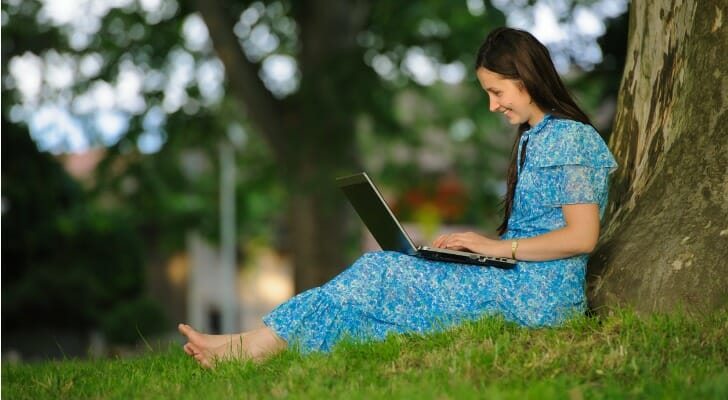 Charles Schwab and TD Ameritrade offer very similar online trading platforms. Both companies provide full-service trading that allows you to access most mainstream securities and research using all or almost all mainstream forms of data. Whether you're a veteran or a newcomer, either of these products will serve you well. In fact, the significant similarities may mean you should choose which firm has the largest retail presence in your area. Note that Schwab purchased TD Ameritrade in 2020. If you want help planning ahead for your investments, a financial advisor can help.
Charles Schwab vs. TD Ameritrade: Fees
There are usually four types of fees to look out for when choosing a trading platform. You should look out for these when evaluating any investment or trading service:
Trading fees: Any fixed charge attached to each trade that you make. This can come in the form of a flat fee or what's known as the spread. This is when your broker charges you based on the difference, if any, between the buying and the selling price of an asset.
Trading commissions: This is when a broker will charge you a percentage based on the volume or value of each trade.
Inactivity fees: Any fees that the broker charges you for not trading, such as for keeping money in a brokerage account.
Non-trading/Other fees: Any form of fee for trading on this platform not covered above. For example, a brokerage might charge you for making deposits into your brokerage account, taking money out of it or signing up for additional services.
Like most full-service trading platforms, Schwab and Ameritrade followed the trend pioneered by Robinhood and other upstart services. They have dropped the traditional model of making money primarily off of fees and commissions. Now both of these services offer $0 trading for stocks and exchange-traded funds (ETFs), and both charge $0.65 per contract to trade options.
Schwab and Ameritrade also offer the two-tiered mutual fund pricing common to full-service brokerages. Each has its own no-fee fund list and charges users nothing to trade funds on this list. For mutual funds not on a firm's no-fee list, both Schwab and Ameritrade charge $50 per trade.
Since both firms have extensive no-fund lists, however, it is unlikely that an average investor will ever need to pay for mutual fund trading. Unless you are looking for a specific fund in particular, you will find mutual funds to match just about any trading strategy on either platform's no-fee list.
Both firms charge no inactivity fees and no fees for standard transactions such as depositing and withdrawing money. They also both charge $2.25 per contract to trade futures.
Charles Schwab vs. TD Ameritrade: Services & Features
As full-service trading platforms, Schwab and Ameritrade offer most conventional securities for investors. Among other securities, both platforms allow you to trade stocks, ETFs, options, bonds and forex.
Novice investors should likely avoid high-risk/high-sophistication investments like futures contracts and options trading, while income investors may want to seek out products like bonds and funds. As of the writing of this article, neither Schwab nor TD Ameritrade supports cryptocurrency trading.
Both platforms also offer a wide array of data and indicators for both fundamental and technical analysis. For any given asset both Schwab and Ameritrade allow you to research all mainstream forms of information such as pricing and volume data, key indicators, key ratios, and going back to the lifetime of the asset. However, there is a small, but meaningful, difference between these two firms.
For sophisticated investors, Schwab offers a second platform alongside its flagship product. This is known as "StreetSmart." It is a trading platform with its own app and website that Schwab has designed for more experienced traders.
StreetSmart offers several small features which make it better suited for this market, from increased customizability in the charts and data that users can create to better real-time data on various markets. These features come at the cost of accessibility, however, and StreetSmart is noticeably more dense and difficult to navigate.
While this will not be a problem for investors with the experience and time to learn the system, less experienced investors will find this product difficult to use (and, at the same time, will get little value out of its additional options).
For less experienced investors, Ameritrade offers a wider set of brokerage services directly through its investment platform. You can get advice on your long-term planning, overall position or even specific investments from individual advisors, or you can set up robo-advising on your investment portfolio.
This automated option will help you create a portfolio of securities according to your goals and personal preferences (such as your tolerance for risk). These options are a potentially valuable asset to investors still trying to fully understand the market and may help set Ameritrade apart.
Charles Schwab & TD Ameritrade: Online & Mobile Experience
Schwab and Ameritrade both offer website and app-based trading options. As noted above, Schwab offers two different brands: its flagship Schwab platform, as well as StreetSmart for sophisticated investors. Ameritrade also offers two trading options. In addition to its flagship Ameritrade platform, the firm offers thinkorswim.
Like StreetSmart, thinkorswim is a trading platform meant for sophisticated and other experienced investors. Both of these platforms offer some more data sets and a higher degree of customizability than is available with Schwab or Ameritrade's standard trading platforms, but at the cost of a significant degree of usability. They are complex systems and will overwhelm the retail investor.
For ordinary investors, Schwab and Ameritrade both offer highly usable, well-laid-out products. In either system, you will be able to navigate easily to your portfolio, search for securities quickly and get the basic information you want such as pricing, current trading data and how to buy or sell. More sophisticated information can get a little bit more difficult, and that's particularly true with Ameritrade's system. Getting additional information beyond the basics is not entirely intuitive and may confuse novice investors at first.
However, Ameritrade's system is generally easier to use than Schwab's due chiefly to the latter's All-In-One Trading Ticket. This system organizes all of your trading activity into one window, where you can see all of the trades you have requested in a single place before committing to the purchase or sale.
This is likely to prove a love/hate feature for many users. The ability to see your trading in one place before taking a new position may prove very useful for some investors, while others may object to the way that this system adds an extra step and removes them from the asset they're actually trying to trade.
Charles Schwab vs. TD Ameritrade: Who Should Use It?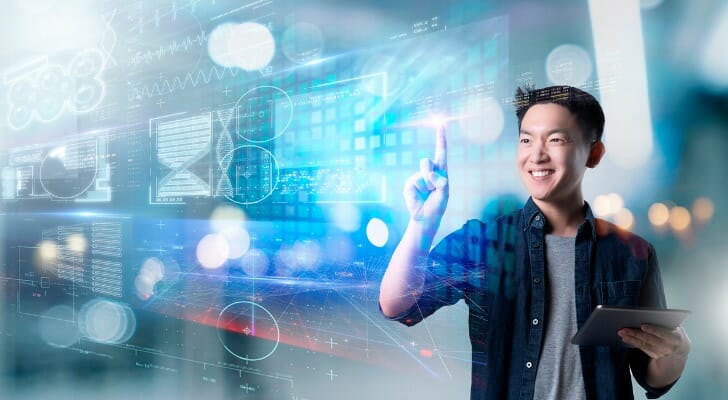 Small differences distinguish these two products. Generally speaking, sophisticated investors may find Schwab's trading platform somewhat more useful. StreetSmart has a small edge over thinkorswim when it comes to customizing data. The All-In-One Trading Ticket may prove useful to an investor who can use a big-picture overview of their positions.
Generally speaking, less experienced investors who are still learning how the market works may find Ameritrade's interface a little bit more intuitive. This platform offers somewhat better advising options. That may come as a value-add to investors still trying to learn the market. But overall, there is little difference between these two products. Either will serve you well as an investor, and both come well recommended.
Bottom Line
Charles Schwab and TD Ameritrade offer two of the best full-service online trading platforms on the market today. They are strong options for investors of just about any skill level, and investors can choose either with confidence. In the end, the small details of each platform will dictate which is the right choice for you.
Investing Tips
Just because you open an investment account doesn't mean you know how to create a portfolio. A financial advisor can help with this. Finding a financial advisor doesn't have to be hard. SmartAsset's free tool

matches you with up to three vetted financial advisors who serve your area, and you can interview your advisor matches at no cost to decide which one is right for you. If you're ready to find an advisor who can help you achieve your financial goals

, get started now.
It's important to account for investment taxes when you put your money in the stock market. Use SmartAsset's capital gains tax calculator to plan ahead.
Photo credit: ©iStock.com/PaulCalbar, ©iStock.com/Laurence Dutton, ©iStock.com/Thinkhubstudio