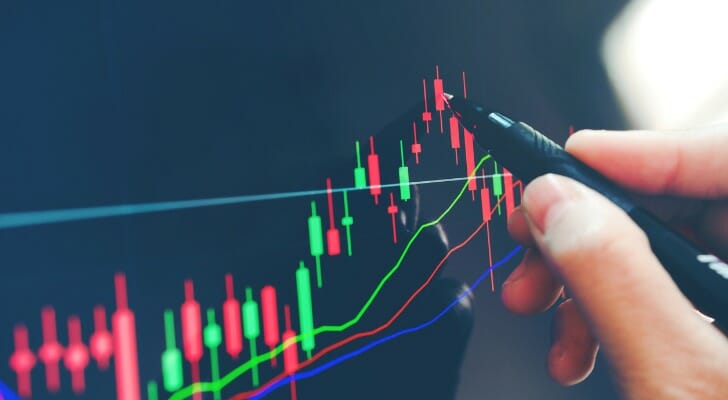 Trading stocks in a brokerage account can be a great way to grow wealth alongside the money you may be investing in a 401(k) or individual retirement account. The only catch is the fees you may pay to make trades. Fortunately, there are several online services offering free stock trading. Here's a breakdown of where to trade stocks for free so you can enjoy more of your investment profits.
Where to Trade Stocks for Free
Many brokerages, online and off, charge commissions or fees to buy and sell stock shares through your account. This fee typically averages around $9 per trade, which can quickly add up if you're buying and selling frequently. Investing through an online broker that charges $0 trade fees can help you hold on to more of your returns over time.
With that in mind, here are some of the best options for free stock trading.
1. Best Overall: Robinhood
Robinhood offers truly free stock trading. There are no commissions or trading fees, no account maintenance fees and no minimum dollar amount required to start investing.
The Robinhood app offers taxable brokerage accounts only, there are no IRA options for retirement investing. It's good, however, for active traders who want to focus exclusively on stocks and exchange-traded funds. (Mutual funds, options and bonds aren't on the list of trading options.)
2. Best for Mutual Funds: E-Trade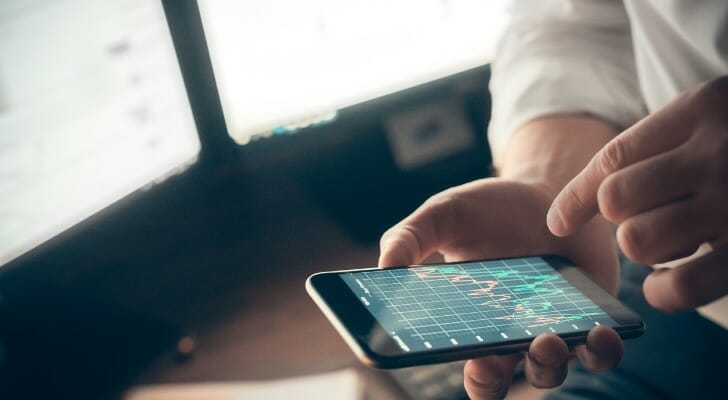 E-Trade allows you to trade a wide variety of investments, including stocks, but only its mutual fund offerings have fee-free options. You can trade many of its mutual funds through the platform with no transaction fees.
It's easy to invest in mutual funds through E-Trade. You can set up a recurring investment with as little as $25 to grow your portfolio over time with minimal stress.
3. Best for ETF Traders: Charles Schwab
Exchange-traded funds or ETFs combine features of stocks and mutual funds in a single investment. They're essentially mutual funds that trade on an exchange and hold a collection of investments. ETFs can offer greater tax- and cost-efficiency compared to other types of mutual funds.
Charles Schwab offers approximately 200 commission-free ETFs you can buy and sell with no fees. That outstrips Schwab competitors such as Vanguard and Fidelity, which offer far fewer commission-free ETFs. If you want to trade individual stocks, however, there is a commission fee that kicks in when you buy and sell.
4. Best for Fractional Share Investing: M1 Finance
Buying fractional shares may be appealing if you don't have a lot of money to invest and you want to spread it around. M1 Finance allows you to purchase fractional shares in a range of stocks and ETFs with no trading or commission fees.
You can start trading through M1 Finance in a taxable brokerage account with as little as $100. If you'd like to invest for retirement, you can open an IRA with as little as $500.
5. Best for All-Hours Trading: Webull
Pre-market and after-hours trading both allow you to capitalize on market movements outside the normal stock market hours. Webull allows you to trade stocks pre- or after-market with zero commission fees.
There's also no account minimum required to get started. As an added incentive, Webull gives you one free stock valued at up to $250 when you open an account. Deposit your first $100 and you can get a second stock free, valued at up to $1,000.
6. Best for Trading Stock Options: Firstrade
Stocks represent an important part of your portfolio but you may also want to diversify into other asset classes, including mutual funds and options. Firstrade allows you to do that, with $0 commission fees on stocks, mutual funds and options, and $0 commission fees for options contracts.
Firstrade offers over 11,000 mutual funds along with a variety of investment research and education tools. You can get up to $200 in transfer fee rebates when you move your investments from another brokerage to Firstrade.
Consider the Other Costs of Trading Stocks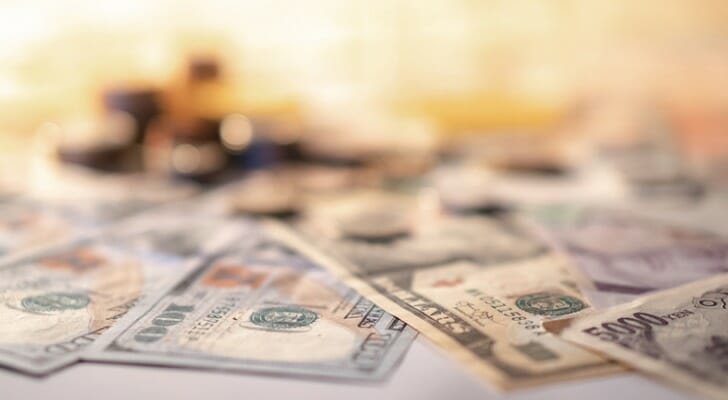 While you might not pay a commission fee to buy and sell stocks, investing in the market isn't completely cost-free.
For instance, your broker may charge an account maintenance fee or miscellaneous fees for things like wire transfers or paper statements. You also have to consider the costs of owning certain investments themselves.
You may be trading ETFs or mutual funds with no commission fee, but you still have to account for the fund's expense ratio. This is the annual cost of owning the fund, represented as a percentage. The lower this ratio, the less it eats into the returns you're earning from the fund.
Also consider the tax implications of trading stocks. If you're trading in a taxable brokerage account, selling stocks, mutual funds or other investments triggers capital gains tax. The short-term capital gains tax applies to investments you sell after holding for less than one year. The more favorable long-term capital gains tax kicks in when you sell investments that you've held for one year or longer.
If you have a stellar year with stock trading and sell your winners, you could be looking at a sizable tax bill in April. Being strategic with buying and selling and harvesting losses in your portfolio can help to minimize your tax liability. Tax loss harvesting means offsetting gains associated with the sale of one investment with losses from selling an investment that's dropped in value. This is only an option for taxable investment accounts.
The Bottom Line
Free stock trading can be attractive if you're new to investing or you simply want to keep fees to a minimum. Before choosing any brokerage to invest with, do your research first. Review the range of investment options offered, what types of accounts you can open (i.e. taxable vs. retirement) and scan the fine print to see what fees may apply, even if trading is free. Also, look at the expense ratio or load fees associated with any mutual fund or ETF you're considering in place of stocks.
Tips for Investors
"Know what you own" is a good rule of thumb to follow when investing in stocks, mutual funds, ETFs, bonds or any other investment. When considering a stock trade, take time to review the security's fundamentals and performance. Then look at how a particular stock fits into your overall investment strategy.
Consider getting help from a financial professional before venturing into new investment territory. Trading options, for example, can offer the opportunity to earn great returns but it can be riskier in some ways than trading stocks. Finding the right financial advisor that fits your needs doesn't have to be hard. SmartAsset's free tool matches you with financial advisors in your area in five minutes. If you're ready to be matched with local advisors that will help you achieve your financial goals, get started now.
Photo credit: ©iStock.com/SARINYAPINNGAM, ©iStock.com/Viktoriia Hnatiuk, ©iStock.com/Zephyr18