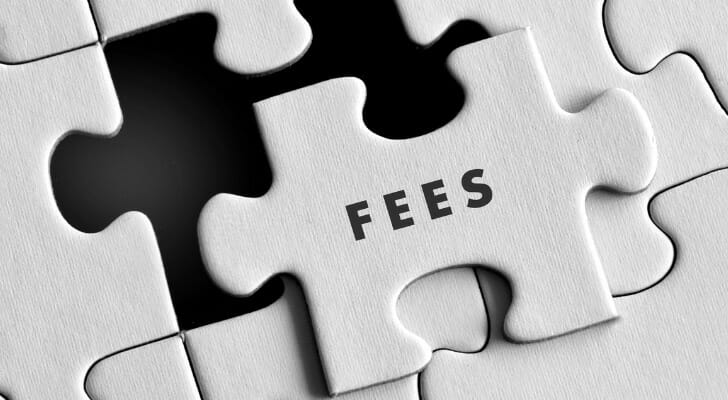 Trading fees from a brokerage can kick in when you're buying and selling shares of stock, mutual funds or other investments. That's true whether you're trading in an online brokerage account or through a traditional full-service broker. Every broker is different when it comes to what fees they charge to trade and how much you'll pay. Being aware of trading costs is important for managing returns in your portfolio, as excessive fees can seriously cut into what you profit. You can work with a financial advisor to find a balance between the right brokerage and how much you'll be charged in fees.
What Are Trading Fees and How Much Are They?
The best way to think of trading fees is as a premium you pay for investment services. Trading fees apply when you want to buy or sell shares of a specific investment. Also called a commission, this fee is paid to the broker in exchange for helping to facilitate the trade through the platform. Traditional brokerage firms can also charge these fees.
Trading fees can be associated with different types of investments, including stocks, mutual funds, exchange-traded funds or options. These fees can vary widely based on the type of security being traded and the broker. Some brokers may offer a discounted trading fee if you're trading large volumes of stocks.
Additionally, some brokers may charge a flat trade fee that kicks in regardless of how many shares you're purchasing. Other brokers may charge the commission per share. The fee you pay to trade stock shares may be different from the one you pay to trade mutual funds, ETFs or options. With options trading, you may pay a base fee or a per-contract fee.
In terms of all these costs, online trading fees can range from a few dollars to as much as $20 per trade, depending on the brokerage. These fees can be associated with stocks, mutual funds or ETFs. The typical industry standard fee for options trading is $0.65 to $1 per contract.
If you're trading through a traditional brokerage, the fee may be much higher. A full-service broker may charge $100 or more to execute trades on your behalf. Full-service brokers can offer expert investment advice but it may be difficult to justify the higher costs if you're not earning comparatively higher returns.
Why Trading Fees Matter
The amount you pay to trade through your broker matters for one very important reason: fees can take a bite out of investment earnings. The more frequently you trade, the more you could pay in fees.
Assume, for example, that you want to open an investment account with $10,000 and invest $1,000 per month. You have your choice between two brokerages: one that charges the equivalent of 0.5% in fees and another that charges 1% in fees annually.
The difference may seem negligible but over a 10-year period, choosing the second brokerage would cost you approximately $5,000 more in fees, assuming you earn a 4% rate of return. Over a 30-year period, that would grow to more than $55,000 in additional fees paid. If you're using a taxable account to help grow your portfolio for retirement, you'd have 55,000 reasons to look for a brokerage that charges the lowest fees possible.
More Brokers Offer Commission-Free Trading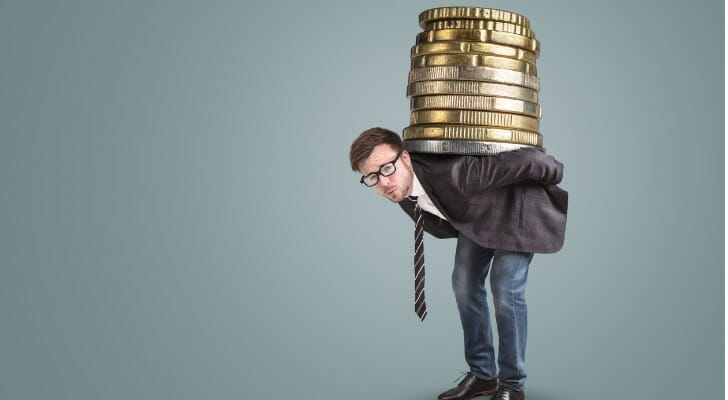 While trading fees can diminish returns, there is some good news. More online brokerages are now offering commission-free trading to investors. The trend began in 2019 when Schwab announced that it was eliminating trading fees, kicking off similar announcements from the likes of E-Trade and Fidelity. Some of the biggest brokerages to eliminate trading fees include:
Commission-free trading means that you get to hold on to more of your investment earnings, but there are a few caveats to keep in mind. The biggest is that commission-free trading doesn't necessarily apply to every security you can trade through an online broker's platform.
For example, E-Trade and TD Ameritrade both charge zero trading fees for stock, ETF and options trades. But, you'd still pay trading fees for traditional mutual funds and per-contract fees to trade options.
Other brokerages charge trading fees for stocks but waive them for ETFs, or offer free ETF trades along with no-transaction-fee mutual funds. These no-load funds don't carry a sales charge to trade. Some online investment platforms, like Motif Investing, only offer $0 commission fees on next-day trades, meaning it'll still cost you money to trade stocks or other investments in real-time.
You could also pay fees for broker-assisted trades through an online brokerage. Robinhood, for instance, charges zero trading fees for online stock and ETF trades. But if you need a broker's help in making the trade, that'll cost you $10 per transaction.
Other Trading Fees
Besides the cost you'll pay to trade stocks, mutual funds, ETFs or options, there are some others brokerages can charge. Here's a rundown of the most common fees you might encounter.
Brokerage fees: There are certain fees your brokerage can charge to hold your investment account. For example, you might annual fees, monthly account maintenance fees, inactivity fees, research fees, paper statement fees or transfer fees to move money between accounts or a fee to close your account.
Management or advisory fees: If you're investing through a robo-advisor or a brokerage that offers advisory services, you may pay a separate fee for that. Advisory fees can be a flat dollar amount but more often, you pay a percentage of your account assets under management. For example, your advisor might charge you 1% annually to manage your account. On a $100,000 balance, that equates to a $1,000 fee.
Expense ratio: Expense ratios are associated with mutual funds and exchange-traded funds. This figure represents the percentage you pay to own a particular fund on a yearly basis. These fees are set by the fund, not the brokerage firm whose platform you use to buy and sell shares of that fund. The average expense ratio for funds is around 0.56%, according to the Investment Company Institute. Some brokerages, however, specialize in offering low-cost funds. Vanguard funds, for instance, have an average expense ratio of just 0.10%.
Your total cost in fees is going to heavily depend on what broker you choose to work with and it could vary based on how much you're investing or how often you're making trades.
The Bottom Line
Trading fees can be a headache if you're paying a significant amount of money in commission to buy and sell stocks, ETFs or options. Fortunately, more brokers are moving toward a commission-free trading model for those investments to attract investors. When considering which brokerage to invest with, read the fine print so you understand exactly what trading fees apply. If you're looking at a brokerage with free trades, make sure you know what securities you can trade at no cost and whether any limitations apply.
Tips for Investing
Consider talking to your financial advisor before making a move from one brokerage to another to make sure you're choosing the best option for your financial goals. Finding the right financial advisor who fits your needs doesn't have to be hard. SmartAsset's free tool

matches you with up to three financial advisors who serve your area, and you can interview your advisor matches at no cost to decide which one is right for you. If you're ready to find an advisor who can help you achieve your financial goals

, get started now.
Aside from fees, there are other things to take into consideration when choosing a brokerage. To help you sort through your choices, try SmartAsset's list of the top online brokerage accounts tool.
Photo credit: ©iStock.com/TheaDesign, ©iStock.com/photoschmidt, ©iStock.com/SIphotography