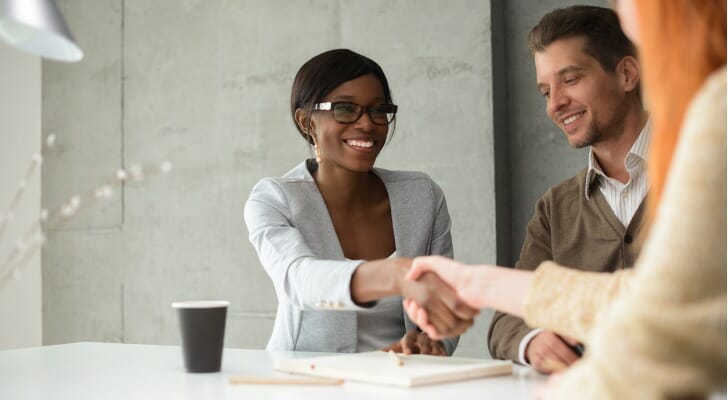 Financial advisors can assist their clients with their finances in a number of ways. In fact, they often specialize in some combination of investment management, financial planning, retirement planning, estate planning, tax minimization and more. This makes them especially valuable for those with specific financial goals in mind. But because there are so many different types of financial advisors, you'll have many options to explore. If you need help finding a financial advisor, SmartAsset's free matching tool can pair you with advisors who serve your area.
How Financial Advisors Can Be Helpful
Many financial matters you and your family may come across can be quite complex. This could involve building an investment portfolio, preparing for retirement, protecting your estate so you can pass it on to your children and even more. Managing all of this on your own can be time-consuming and tough to learn.
A financial advisor can help you make sense of many different types of financial topics and issues. Financial advisors can holistically examine your financial situation and help you craft a financial plan to ensure you make decisions that are in line with your larger goals. This type of expert advice can help you be sure you'll get to retire when you want.
Financial advisors can also help you seek to maximize your investment returns through precise decision-making and market analysis. They often start by creating an asset allocation that fits with your goals, adjusting it as you get older or your goals change. At the same time, financial advisors can help you protect your assets, which becomes especially important as you near retirement.
Who Should Have a Financial Advisor?
There are no specific ages, career points or salary levels when it becomes apparent that you need a financial advisor. Generally speaking, when your financial life is more complicated than simply depositing your paycheck and taking out money, it is time to find a financial advisor. Many financial advisors have a minimum initial investment requirement, though, so you'll have to make sure that the financial advisor you find is one who fits your financial situation at the time.
Another sign that it's time for you to get a financial advisor is if you're in a major life transition. This could be anything from starting a family, receiving a sizable inheritance or going through a divorce. If you have kids, for instance, you'll want to start thinking about saving up for their college education and possibly passing on an inheritance. The right financial advisor can help you do these things.
What Type of Financial Advisor Do I Need?
There are three basic types of financial advisors: asset managers, financial planners and wealth managers. If all you want is someone to help you with investments in stocks, bonds, ETFs or other securities, an asset manager is the choice for you. They will work with you to build a portfolio that aligns with your financial goals, risk tolerance and time horizon.
If you're looking to set yourself on track to reach a financial goal down the line, a financial planner can help. They tend to have specific specializations, like taxes, retirement, estate planning, college planning and more. Planners often hold other titles as well, like accountants, retirement advisors, estate planning attorneys and more.
Wealth managers, on the other hand, are better for those seeking a broader plan for their finances. In addition to helping you build your portfolio and a financial plan, a wealth manager will consider your overall financial health and take steps to protect your assets over the long term. They can also help with things like tax planning, estate planning, education savings and charitable giving.
Many financial advisors serve as both an asset manager and a wealth manager. This means they combine financial planning and investment management, which should leave you with a complete set of services.
Financial advisors also use different fee structures: fee-only and fee-based. Fee-only is generally seen as the preferable option, as these advisors avoid all outside commissions for things like insurance and securities sales.
Conversely, fee-based advisors are dually registered as insurance agents and/or broker-dealers, allowing them to accept these commissions in addition to the fees clients pay them. While this could cause a potential conflict of interest that must be disclosed, all SEC-registered advisors act as fiduciaries, putting clients interests ahead of their own.
Outside of a traditional financial advisor, you may also want to look into robo-advisors or online advisory services. As you might expect, a robo-advisor manages your money in an automated manner, with algorithms running your portfolio based on your investor profile. An online advisory service is closer to a normal advisor, only your relationship with them is exclusively remote.
How to Find and Hire a Financial Advisor
There are a number of ways to find a financial advisor. One of the easiest options for choosing one is SmartAsset's free financial advisor matching tool. In a matter of minutes, you'll match with up to three financial advisors who serve your area. Then, you'll have the opportunity to interview these advisors, with the final choice of who you want to work with being entirely up to you.
In today's day and age, there are a number of online resources you can use to learn about financial advisors. SmartAsset is a great place to start your search. To find top advisors in your area, visit one of our many top financial advisor lists for cities and states across the U.S.
Another tried-and-true method for finding an advisor is to ask family and friends for recommendations. However, they may have very different needs and goals than you. For instance, let's say you find a financial advisor through your parents. The problem with this is that the needs of a 30-year-old are likely to be much different from those of a couple in their 50s or 60s. So if you choose to accept advice from a friend or relative, make sure the advisor can meet your needs.
Once you hone in on an advisor you think is a good match, you'll want to personally speak with them. This is most often done through an in-person meeting, as it lets you get fully acquainted. Feel free to ask the advisor plenty of questions during this meeting. After all, they're going to be largely responsible for managing your finances.
What to Expect Once You Hire a Financial Advisor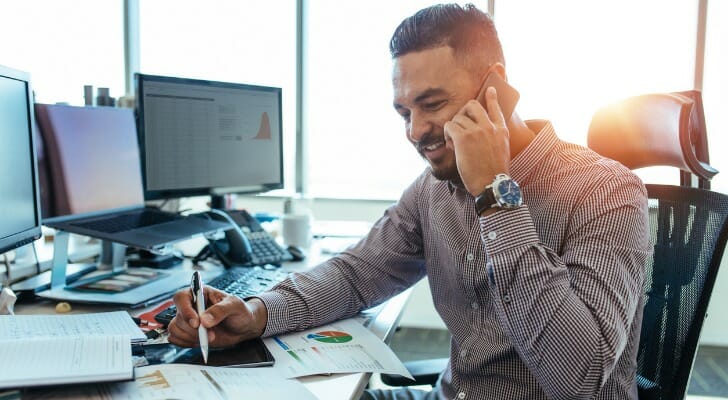 Once you finally hire a financial advisor, the real work begins. First and foremost, you'll want to make your advisor aware of any financial matters that relate to what they'll be doing for you. This could include turning over tax returns, discussing your goals for the future, detailing the size and contents of your investments accounts and more.
The above is usually followed by some kind of questionnaire for you. This will help the advisor find out more about you as an investor, which are insights that will inform their decisions. For example, your proximity to retirement is extremely important, as are your income needs. In the end, the advisor will try to determine a few key factors: risk tolerance, time horizon, liquidity needs, long-term financial goals and investment preferences.
After your advisor invests your money and creates your financial plan, things will likely shift to maintenance. You'll of course need to check in with them regularly, though, to keep them fully apprised. You should also alert your advisor whenever your plans for the future change. The sooner you do that, the sooner they can begin adjusting your investments and plans.
Bottom Line
There is no specific rule for when it is time to get a financial advisor. There are few things to consider, though, if you're trying to decide if you need a financial advisor. If you have enough money in your bank account to start investing, you might want to find an advisor.
Another sign you need an advisor is if you're navigating a significant life change. For instance, if you've recently become a parent, finding a financial advisor can help you plan for your child's future.
Tips for Finding a Financial Advisor
Finding a financial advisor doesn't have to be hard. SmartAsset's free tool matches you with up to three vetted financial advisors who serve your area, and you can interview your advisor matches at no cost to decide which one is right for you. If you're ready to find an advisor who can help you achieve your financial goals, get started now.
Before you hire a financial advisor, it's important to understand how much their services will cost. Most advisors charge a percentage of your assets under management, though you may also incur other fees.
Photo credit: ©iStock.com/Georgijevic, ©iStock.com/AndreyPopov, ©iStock.com/jacoblund