Details
Purchase or Refinance
Select Purchase or Refinance
Dismiss
Location
Enter your location
Dismiss
Have you or your spouse served in the military?
Target Home Value
Enter target home value
Dismiss
Down Payment
Enter down payment
Dismiss
Current Home Value
Enter current home value
Dismiss
Current Mortgage Balance
Current Mortgage Balance
Enter current mortgage balance
Dismiss
Credit Rating
Select Your Credit Rating
Dismiss
National Mortgage Rates
Source: Freddie Mac Primary Mortgage Market Survey, SmartAsset Research
Mortgage Rate Trends
Although the yield on the 10-year treasury is below the high of 2.95% from 2 weeks ago mortgage rates increased again
The 30-year benchmark reached its highest level since January 2014, hitting 4.46%
More from SmartAsset
​If you could change one thing about ​this page what would it be?​
Thank you for your answer! Your feedback is very important to us.
We are working hard to improve our product and could use your help!
We pay $30 for 30 minutes on the phone to hear your thoughts on what we can do better.
Please enter your email if you'd like to be contacted to help.
| | | | |
| --- | --- | --- | --- |
| | | | |
| Please enter your name | Please enter a valid email | | |
Finding the Best Mortgage Rate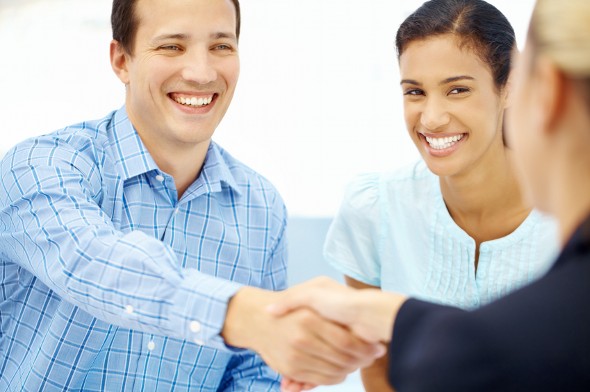 Photo credit: © iStock/GlobalStock
Let's face it: there isn't much to enjoy about shopping for mortgages. Checking interest rates, filling out loan applications, choosing a lender, etc. It's all a reminder that for the next 15 to 30 years, you are going to be writing very large checks and sending them away month after month after month. It's the part of buying a home that most of us would skip over if we could.
Of course, unless you've got the cash on hand to buy a house outright (in which case, congratulations—you've done well for yourself), taking out a mortgage is a necessity and finding a good deal could make a huge financial difference for you in the long run. Even minor disparities in the interest rate on a six-figure loan can add up to tens of thousands of dollars over the life of a 30-year mortgage.
As unpleasant as it may be, this is one instance where it's wise to take your time. Mortgage lenders want your business and the first offer you see may not be the best offer you can get. It's best to shop around, compare mortgage rates and choose carefully. Or use a tool that has already done that for you (that's up above!).
So what does a good deal on a mortgage look like?
Well, it depends. Most banks advertise with the lowest available home loan rates, but many homeowners don't qualify for those super-deals. Lenders charge different borrowers different rates, based on how likely each person is to stop making payments (to default, in other words). Since there's no way to know exactly how likely a person is to default, lenders try to guess. They generally believe that someone with plenty of savings, high income and a history of meeting all their financial obligations is less likely to stop making payments. It would require a pretty drastic change in circumstances for this kind of homeowner to default.
On the other hand, someone with a history of late or missed payments on other forms of credit (a bad credit score, in other words) is considered a lot more likely to default. The same goes for a person whose income is not much larger than her monthly loan payment. In that case, even a slight change in the borrower's finances could be trouble.
So let's say you're in that first group with a credit score in the neighborhood of 750-850, more than enough assets to make the recommended 20% down payment on your house, net income over three times your monthly payment. Lenders will probably see you as a reliable borrower who is likely to make payments reliably, so in this case you may actually qualify for the lowest advertised home interest rates.
As of October 2015, the current mortgage rate was around 3.8%, for a 30-year fixed-rate mortgage, according to Freddie Mac. Of course, these 30-year mortgage rates fluctuate. Average mortgage rates don't just depend on borrowers' credentials. They also go up or down with the prevailing interest rate in the economy.
If you miss the mark on any of the key criteria for being an ideal borrower, expect to pay a higher rate. How much higher depends on your specific circumstances, but it isn't unusual to pay an interest rate several percentage points above the lowest listed rate.
The Difference Between the APR and the Interest Rate
The APR (Annual Percentage Rate) is the true cost of the mortgage. It takes into account all the fees and charges you pay when you receive the mortgage and spreads those out over the life of the loan so that you know how much you're actually paying.
In contrast, your stated interest rate is the number used to determine your monthly payment - it's the percentage of the loan balance that you pay in interest on an annual basis, no extra costs included. Of the two, the APR is more informative.
The federal government requires banks to list the APR so that they can't charge hidden or unexpected fees. It is very useful when comparing two different loans, especially when one has a relatively low interest rate and higher closing costs and the other has a higher interest rate but low closing costs. The mortgage with the lower APR is probably the better deal.
An APR that's higher than the stated interest rate is actually pretty normal. Usually it's only a few fractions of a percent higher, though — anything larger than that should be given a second look. When you're looking at 40-year mortgage rates and 30-year mortgage rates those fees are spread out over a longer period of time. The APR probably won't be much higher than the interest rate. But for 20-year mortgage rates, 15-year mortgage rates and 10-year mortgage rates the difference between the interest rate and the APR will likely be greater.
Should I choose my mortgage entirely based on the APR?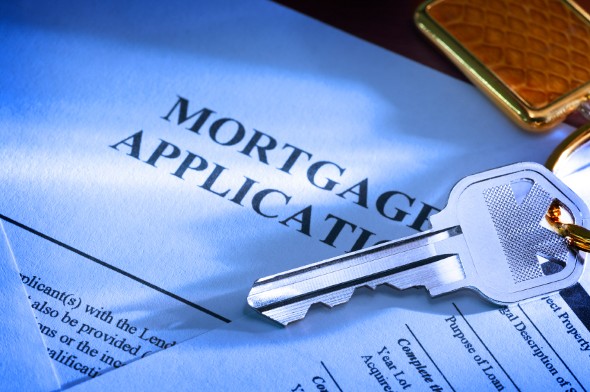 Photo credit: © iStock/DNY59
Not exactly. The APR is a great tool for comparing two mortgages with different terms but ultimately it's important to consider all aspects of your loan when making a decision. For example, if your savings account is bursting with cash, you may be willing to pay some higher closing costs for a loan with a lower monthly payment that is more in line with your regular income.
And there are other, non-financial factors as well. Every mortgage lender does business its own way. Some use a personal touch with each customer and others offer the most cutting-edge technology to make your borrowing experience easy. Do you prefer a small, local institution? Or a national bank with a 100-year history and an established reputation?
There's no right answer to any of these questions, but they are important to think about nonetheless. You could be making payments on your mortgage for 30 years, so you should find a lender you feel comfortable with. Before you sign your papers, it's best to do a little research on your lender. See what they say about themselves and what their customers say about them.
Ok, but which banks offer the lowest rates?
The truth is, no mortgage lender has a clear edge when it comes to mortgage rates. Each has its own specific methods for calculating which rates to charge which borrowers, so the bank with the best rate for Mr. Smith might not have the best offer for Ms. Brown. It really depends on individual circumstances. This is why it's so important to look into a variety of lenders and see what they are offering you. A tool that compares mortgage rates for your specific situation can be a great help with this process. (Oh look at that, if you just scroll up there's one right there!)
Mortgage Rates by State
Best Places To Get A Mortgage

SmartAsset's interactive mortgage map highlights the best counties in the country (and in each state) for securing a mortgage. Hover over counties and states to see data points for each region, or use the map's tabs to view the top counties for each of the factors driving our analysis.

Methodology For many people buying a house means securing a mortgage. To determine the best places in the country to get a mortgage we looked at four factors: overall borrowing costs, ease of securing a mortgage, cheap property taxes and cheap annual mortgage payments.

To calculate the overall borrowing costs, we looked at the expected costs over the first five years of a $200,000 mortgage with a 20% down payment, including closing costs. We calculated the ease of getting a mortgage as the ratio of mortgage applications to actual mortgage originations (secured mortgages) in each county. We based annual mortgage payments on the annual principal and interest payments for a $200,000 loan in that location, using average mortgage rates in each county.

Finally, we ranked locations based on these four factors, and then averaged those rankings, giving equal weight to each factor. The areas with the lowest average rankings are the best places to get a mortgage.

Sources: Mortgage Bankers Association, US Census Bureau 2014 5-Year American Community Survey, Bankrate, government websites, SmartAsset