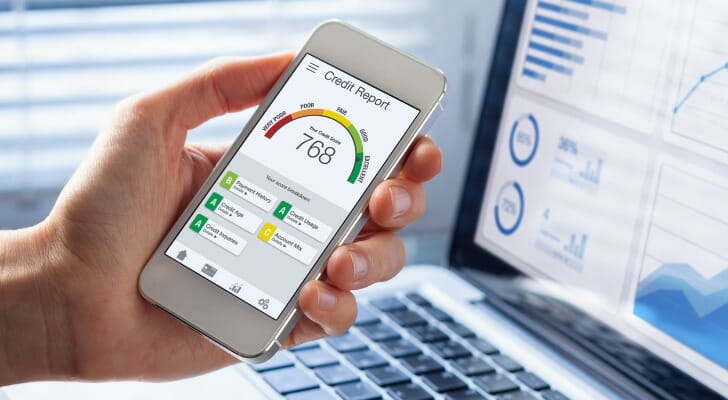 Each of the three major credit bureaus evaluates credit scores differently, with each score falling into a specific range. However, the most commonly used basis for these credit scores was created by FICO. The FICO credit score ranges vary from poor to excellent, with specific factors affecting the score you receive. The better you manage specific areas of your finances, the more likely your score will be to improve. Having a good credit score will raise your chances of receiving low interest rates on credit cards and loans.
No matter your credit score, a financial advisor can help you plan for the future. Talk to a local financial advisor today.
FICO Credit Score Ranges
The sheer number of credit scores makes it hard to name a definitive cut-off for good credit. That's because some credit scorers max out at 750, while others might cap at 850 or 990. A lender who's assessing your creditworthiness for, say, a mortgage, will look at several different scores to get a sense of the likelihood that you will pay back your debt on time.
Check out the chart below to see the consensus FICO credit score ranges. For scores that max out at 850, a score of 670 or higher is generally considered to be "good." If you're unsure whether your credit score will get you the lowest mortgage rates, you can always reach out to a mortgage broker directly.
FICO Credit Score Ranges
FICO Scores
Category
300 – 579
Poor
580 – 669
Fair
670 – 739
Good
740 – 799
Very Good
800 – 850
Excellent
How Are Credit Scores Determined?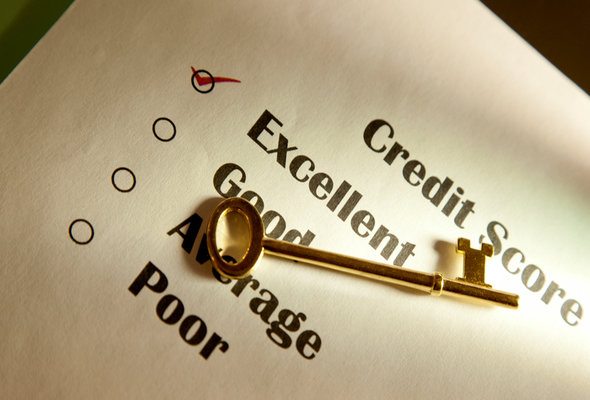 A credit score is a number that indicates your perceived creditworthiness in the eyes of credit rating companies, banks and other financial institutions. If you have a history of paying your bills on time and only using a small percentage of your available credit, you should have a high score. If you've missed bills, filed for bankruptcy, defaulted on loans or dealt with collections, then your score will likely be lower.
Here's a deeper breakdown of what goes into the creation of your credit score:
Payment history: 35% of your score
Credit usage: 30% of your score
Credit history: 15% of your score
New credit applications: 10% of your score
Credit mix: 10% of your score
The most well-known provider of credit scores is the Fair Isaac Corporation, or FICO. However, each of the three credit bureaus (Experian, Equifax and Transunion) has its own take on your score. This is known as a VantageScore. This is a modified version of your FICO score that's based on both the credit bureaus' scoring models and their own information on your credit history.
There are also different FICO credit scores for bank cards, auto loans and more. That's why a single person can have several credit scores. Different bureaus may treat credit events or authorized user accounts differently, so you may have excellent credit according to your Transunion credit score, but still be in the "good " range with your Equifax score.
Ways to Improve Your Credit Score
If you want to get a loan or a credit card, you want to have the best credit score possible. If you're looking to improve your score, there are a few things you can focus on:
Pay your bills on time: This is one of the most important aspects of your credit score, so make sure you are staying up to date on any and all bills you owe each month
Keep your credit card balances low: While it is important to use your credit cards to prove you can pay them off, make sure to keep your balances relatively low. Generally you want your balance each month to be less than 30% of your total available credit.
Avoid having too many credit cards: Don't get new credit cards just because you can get a free gift or because the deal looks too good to pass up. Only open new cards as needed.
Rectify inaccuracies on your credit report: There could be mistakes on your report dragging down your score. Deal with those.
Don't close your credit card accounts: If you don't use a card anymore, that's fine, but don't close the account. Just keep the card in a drawer.
There isn't any foolproof plan to raise your credit card in a short time frame, so don't fall for anyone telling you that's possible. Just follow these general rules and be smart, and you could see your score rising over time.
Bottom Line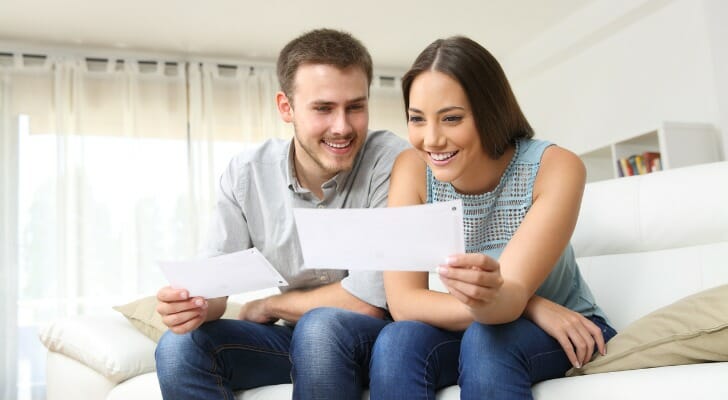 Credit scores range from 300 to 850. Where you fall on that scale can determine a lot about your financial life. It's always a good idea to pay your bills on time and keep your credit utilization ratio low. However, experts generally agree that chasing a credit score of 850 is not the best use of your time. You don't need a perfect credit score to get access to competitive rates on mortgages and other forms of credit.
Financial Planning Tips
If you need help improving your financial situation, investing or saving for retirement, consider using a financial advisor. Finding a qualified financial advisor doesn't have to be hard. SmartAsset's free tool matches you with up to three financial advisors who serve your area, and you can interview your advisor matches at no cost to decide which one is right for you. If you're ready to find an advisor who can help you achieve your financial goals, get started now.
In many cases, specific types of credit cards hone in on those with a certain tier of credit score. To learn what kinds of cards you should be looking at, check out some of SmartAsset's lists. These include the best cards for excellent credit, good credit, fair credit and poor credit.
Photo credit: ©iStock.com/NicoElNino, ©iStock.com/Kameleon007, ©iStock.com/AntonioGuillem