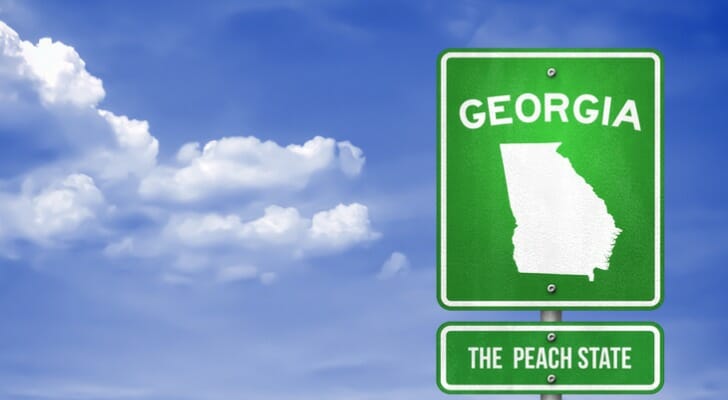 The COVID-19 pandemic has affected nearly everyone in the U.S., as stay-at-home orders and mandatory business closings escalate. Beyond the coronavirus' public health impact, the economic toll has also been severe. Though the state of Georgia hasn't been hit as hard by the coronavirus as some other states, namely California and New York, the virus has still impacted life there: There have been more than 9,000 cases and more than 300 deaths from the virus in the Peach State, and the governor has issued a statewide stay-at-home order to halt the spread of the virus.
With that said, there are programs out there to help individuals and small businesses who are trying to survive this difficult period. The state of Georgia, local municipalities and the federal government all have programs designed to make sure people get through the pandemic and the accompanying economic downturn as unscathed as possible. If you are looking to make sure your financial health stays as steady as possible, consider finding a financial advisor to work with who will take the steps needed to protect your wealth.
Georgia Coronavirus Relief for Individuals
Though Georgia does not have as many programs for individuals as some other states or the federal government, there is some help available for individuals who are having problems due to the ongoing pandemic and economic downturn.
Utility Disconnection Pause
Georgia Power is temporarily suspending disconnections though at least the middle of April. The power company will reevaluate this time frame as the crisis continues to unfold.
Free Internet
Georgia residents who need internet access for school or work during the crisis are eligible for two months of free Internet Essentials service through Comcast. This offer is valid through April 30. To continue the service after those two months, you'll need to pay the standard rate of $10 plus tax. Apply for this service here.
Food Services
The City of Atlanta has several programs for getting food to families who are impacted by this crisis. All students of Atlanta Public Schools are eligible to pick up bagged breakfasts and lunches Monday through Friday. APS families are also eligible for a weekly bag of shelf-stable grocery items and daily ready-to-eat meals. The city also has a program providing dinner and a healthy snack to students between the ages of five and 18, running on a modified schedule. Details on all these programs are available here.
Unemployment Benefits
While Georgia has not implemented any specific unemployment programs related to COVID-19 and the economic downturn, regular Georgia unemployment benefits are still available, and they have been enhanced by the federal government's CARES Act, explained in detail in the federal section below. Apply for unemployment benefits in Georgia here.
Georgia Coronavirus Relief for Small Businesses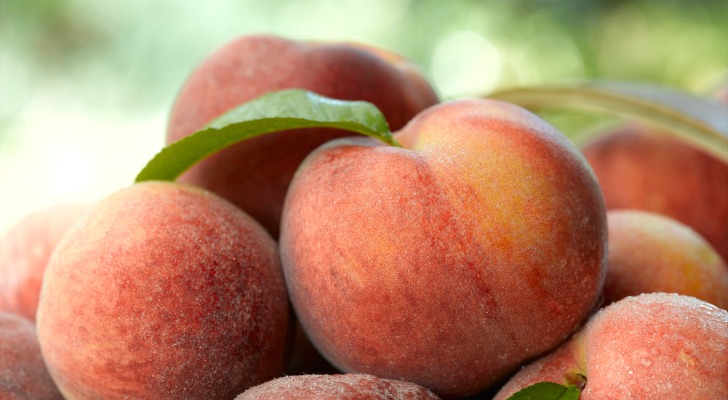 Georgia is also doing what it can to help small businesses through this crisis.
Webinars
There have been a number of webinars hosted by officials in Georgia to help small businesses through this crisis, including one with the states insurance commissioner available to watch here. There have also been webinars walking through how to apply for federal assistance, and it is possible more webinars will be schedule as the crisis progresses.
State Registration Delay
Georgia has delayed registration and registration fees for all Georgia corporations, meaning that expense and paperwork won't be necessary while the crisis is ongoing.
Guidance Website
Though Georgia doesn't have programs for loans or grants by itself, the state government has created a website to guide small business owners through the federal options available to them.
Federal Programs for Individuals
The federal program of most interest to many Americans is the personal stimulus check that they may get from the federal government. These checks are part of the Coronavirus Aid, Relief and Economic Security (CARES) Act, signed into law last month. Though some in Washington believed the checks should go to all Americans regardless of income, in the end the program was means-tested, meaning that how much money you get is determined by the income you reported on your previous tax return. Here's a list of cities where residents will benefit the most and least from these coronavirus stimulus checks.
For individuals, the maximum check is for $1,200. Married couples can get a maximum of $2,400. That total is for individuals who earn less than $75,000 and married couples earning less than $150,000. The amount you get goes down as your income goes up, with the cutoff for getting any check set at $99,000 for individuals and $198,000 for married couples.
The CARES Act also put in place additional help for anyone who loses his or her job because of the crisis. This includes a guarantee of 39 weeks of unemployment payments, 13 more than in most states. The law also includes a $600 federal booster payment through July 2020. The law includes sick leave provisions if you get infected with the coronavirus.
Federal Programs for Business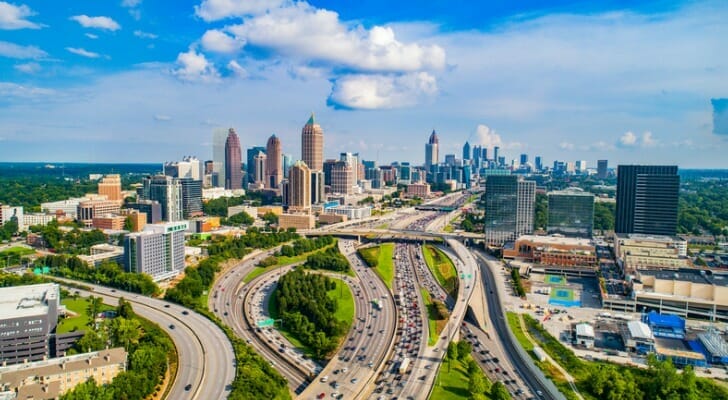 The federal government also has coronavirus relief programs for small businesses. The most expansive program is the Paycheck Protection Program. This program lets small businesses — those with less than 500 employees — borrow up to 2.5 times payroll (minus salaries of $100,000 or more) with a maximum loan of $10 million. These loans are guaranteed at 100% by the Small Business Administration. They are also forgivable for the equivalent of eight weeks of payroll, mortgage interest, rent and utilities — as long as the company's full-time headcount and payroll stay the same as they averaged between February 15, 2018 and June 30, 2019 (changed to January 1, 2020 and February 15, 2020 if the business was founded this year. This means that total essentially becomes a grant as long as the provisions are met. You can apply for this program through a local PPP lender. The money initially designated for PPP loans was used up quickly, but $310 billion more has been made available.
Economic Injury Disaster Loans (EIDL) are the other major program option for small businesses impacted by the pandemic. These loans are administered by the SBA and are available for up to $2 million in any area where an economic disaster has been declared. The interest rate is 3.75% for businesses and 2.75% for non-profits, with a loan term of up to 30 years. Apply for an EIDL here.
There is automatic debt relief for businesses with existing SBA loans. For six months the SBA will cover all payments including principal, interest and fees. Check with your lender to make sure this debt relief applies to your loan.
If you are waiting for an EIDL to come through, the SBA is offering express bridge loans of up to $25,000 to keep you in business while you wait. The money from the EIDL is then used to pay back the bridge loan. Apply with your local lender for one of these loans.
Finally, existing programs like the 7(a) loan program, the express loan program, 504 loans, Community Advantage Loans and microloans are all still options for those impacted by COVID-19.
The Bottom Line
Though Georgia does not have as many programs in place as some other states to combat the coronavirus crisis, there are still options available for people and businesses who are impacted. There are also plenty of options from the federal government to make sure people and businesses can survive this crisis financially.
Tips for Managing Your Finances During the COVID-19 Crisis
A financial advisor is one way to protect your finances. Finding the right financial advisor that fits your needs doesn't have to be hard. SmartAsset's free tool matches you with financial advisors in your area in five minutes. If you're ready to be matched with local advisors that will help you achieve your financial goals, get started now.
Considering how you want to save for retirement after the crisis? Use SmartAsset's retirement calculator to see what steps you might take.
Photo credit: ©iStock.com/Kruck20, ©iStock.com/gguy44, ©iStock.com/AdShooter