Under the Coronavirus Aid, Relief, and Economic Security (CARES) Act, most Americans are eligible for a stimulus check (also called an Economic Impact Payment, or EIP) of up to $1,200, with married couples getting up to $2,400. Families will get an additional $500 per child. The first direct deposits of stimulus checks began arriving as early as April 11, and the first physical checks were mailed by the IRS on April 24. Over 160 million stimulus checks have been paid out for a total amount of around $270 billion. Read on to see how to calculate your stimulus check, when your check should arrive by, what to do if your check hasn't come yet and whether or not there will be a second stimulus check.
If you can afford to, try saving or investing your stimulus check money. Talk to a financial advisor today.
When Will I Receive My Stimulus Check?
On a nationwide basis, stimulus checks have gone out to the vast majority of Americans who are eligible for one. The IRS sent out the first electronic stimulus check payments on April 11, with most having arrived by April 15. The recipients of these initial payments were those who qualify for a check and have filed a tax return via direct deposit in either 2018 or 2019.
As of April 24, the first paper stimulus checks were in the mail, with "President Donald J. Trump" printed on the memo line. This initial round of physical payments is specifically for individuals with an adjusted gross income (AGI) of $10,000 or less. Each week after this, an additional five million paper checks will be mailed to those with an AGI of $10,000 above the previous week's limit ($20,000, then $30,000, then $40,000 and so on). Unfortunately, that means some Americans will not get their checks until late summer or early fall.
Recipients of Social Security retirement benefits, Social Security survivor benefits, Social Security disability benefits, Supplemental Security Income (SSI), Railroad Retirement benefits and VA benefits who have their bank account on file with the IRS should have already automatically received their stimulus check via direct deposit.
About 15 days after your stimulus check was paid to you, you should have received mail notification from the IRS. This includes your check's size and method of payment, and a phone number that you can reach out to if your payment has yet to arrive.
Calculate How Much Your Stimulus Check Will Be
The size of your stimulus check will vary based on your 2018 or 2019 AGI and tax filing status. Our stimulus check calculator can show you how much you should expect to receive:
The tables below break down the stimulus check payment structure, which is divided up by income level and tax filing status. The bill provides an extra $500 per child under the age of 17, which translates to up to $3,400 for a qualifying family of four.
If your child was claimed as a dependent, but they are over 17 years old, you will not receive the $500 for them, nor will they qualify for a stimulus check themselves. An elderly relative or adult child with disabilities won't qualify you for the additional $500 either.
Stimulus Check Amounts for Single Filers
AGI
Payment
$75,000
$1,200
$80,000
$950
$85,000
$700
$90,000
$450
$95,000
$200
$99,000+
$0
Stimulus Check Amounts for Joint Filers
AGI
Payment
$150,000
$2,400
$160,000
$1,900
$170,000
$1,400
$180,000
$900
$190,000
$400
$198,000+
$0
Stimulus Check Amounts for Heads of Household & 1 Child
AGI
Payout
$112,500
$1,700
$117,500
$1,450
$122,500
$1,200
$127,500
$950
$132,500
$700
$142,500
$200
$146,500+
$0
You might be wondering what AGI calculation the government will base the size of your check on. It will use your 2019 tax returns if already filed, or your 2018 tax returns if you have yet to file this year. The IRS extended the 2020 tax deadline from April 15 to July 15. So if you're taking advantage of that later date and don't plan to file soon, the IRS will wind up using your 2018 returns.
One important thing to note about these stimulus checks is that they do not count towards your taxable income for tax year 2020. In addition, the check is not seen as an advance on your 2020 tax refund, as they are entirely distinct from one another. Stimulus checks are also not a loan, so the federal government is not expecting that money to be repaid.
How Will I Receive My Stimulus Check?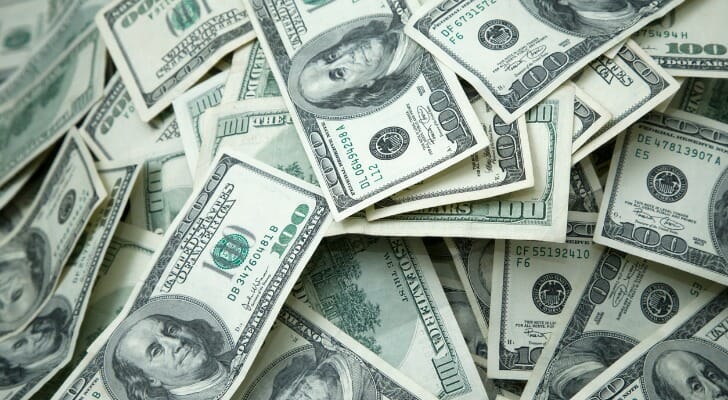 The majority of stimulus check recipients have received their payment via direct deposit. So if you set up direct deposit on a past tax return, you should have gotten your direct cash payment in your on-file bank account by about April 15. That leaves anyone getting a stimulus check in the mail last in line, especially if they have a high AGI.
The IRS' free online portal called "Get My Payment" allows Americans to track the status of their stimulus check. While the tool once allowed most people to enter their direct deposit information so they wouldn't have to receive a check in the mail, the May 13 deadline to do so has since passed. Again, that could mean higher income earners may not see their checks until August or September.
If you are required to file a tax return, but you have not done so for 2018 or 2019, then you'll need to file a 2019 return to receive a check. But if you were not required to file for tax years 2018 or 2019, the IRS is offering an online tool that allows you to enter your personal and bank account information so that you can get your stimulus check. Those who receive any of the following should not use this tool:
Social Security retirement benefits
Social Security Disability Insurance (SSDI)
Social Security Survivor benefits
Railroad Retirement and Survivor benefits
Stimulus checks can also come to you via a prepaid debit card called "The Economic Impact Payment Card." These cards are backed by the Treasury Department's Bureau of the Fiscal Service. If you receive one, it will arrive in a plain envelope with the sender being "Money Network Cardholder Services."
With many stimulus checks coming by mail, the federal government has warned that Americans receiving payment this way should be on the lookout for fraud and counterfeit checks. In fact, the U.S. Department of Justice has reported that it has found "a number of look-alike IRS stimulus payment domains."
Thinking of investing your stimulus check? Speak with a local financial advisor to put together an investing plan.
Will There Be a Second Stimulus Check?
With most eligible Americans having received their stimulus checks either in the mail or directly to their bank accounts, many people are left wondering if a second round of stimulus checks is on the horizon. While President Trump did say back in April that another wave of stimulus checks "is absolutely under serious consideration," nothing is close to passing just yet.
House Speaker Nancy Pelosi introduced a bill on May 12 called the Health and Economic Recovery Omnibus Emergency Solutions Act, or the HEROES Act. The bill is headlined by a provision that would offer each member of a household another stimulus check of up to $1,200.
The above payments would be capped at $6,000 per household. Like the CARES Act, those earning $75,000 or less would receive the full $1,200, and couples of with an income below $150,000 would be eligible for $2,400.
As of mid-May, the HEROES Act has passed in the House of Representatives. However, for this or any other similar bill to pass in the Senate, support is needed from Republicans. At the same time, Republicans have been putting together their own plan for a second stimulus package. This bill would include two major provisions: a limit on its total size and a stipulation that it will be the last coronavirus-related stimulus package. However, any new stimulus bill isn't likely to pass until late July at the earliest.
The HEROES Act isn't the only stimulus proposal that's come out over the last few months. Other plans have included a payroll tax cut for workers' checks, a temporary travel tax credit and $2,000 monthly checks for families. These $2,000 checks have been proposed for different time frames, though, with one offer having them last for a full 12 months and another keeping them around until the end of the pandemic, plus three months.
What to Do If a Deceased Family Member Received a Stimulus Check
If a deceased family member has received a stimulus check in their name, the IRS has issued guidance stating that the money should be returned immediately. More specifically, anyone who died before payment was received does not qualify for a check. The only exception to this is if a payment was made to joint filers and one of the spouses is still alive. If this describes your situation, you only need to return the decedent's half of the money.
According to the IRS, if you need to return payment for a deceased loved one, here are the steps to follow:
Direct deposit payments, and paper check payments that have not been cashed

Step 1: Mail a personal check or money order for the correct amount to your state's IRS refund inquiry unit.
Step 2: Make the check or money order payable to "U.S. Treasury" and write "2020EIP" and the decedent's Social Security number or individual taxpayer identification number.
Step 3: In the envelope, include a note that explains why the check is being returned.

Paper check payments that have not been cashed

Step 1: Write "Void" on the back of the check in the endorsement section.
Step 2: Don't staple, bend or paper clip the check.
Step 3: In the envelope, leave a note that details why you're returning the check.
Step 4: Mail the voided check to your state's IRS refund inquiry unit.
To figure out where to mail your stimulus check payback based on the state you live in, visit the Economic Impact Payment Information Center on the IRS website and go to Question 13.
How to Make the Most Out of Your Stimulus Check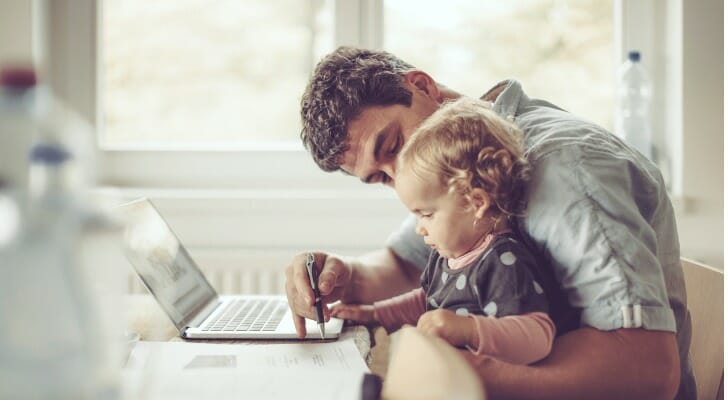 Photo credit: ©iStock.com/Kativ, ©iStock.com/LucaLorenzelli, ©iStock.com/Eva-Katalin