Stimulus checks intended to ease the economic impact of the coronavirus pandemic will soon be on their way. Under the Coronavirus Aid, Relief, and Economic Security Act (CARES) Act, most Americans will get one-time direct cash payments of up to $1,200 and couples will get up to $2,400. Families will get an additional $500 per child. These amounts are subject to "phase-outs" based on income levels, which means high-income earners will get less, and the highest earners will get nothing at all. But the Tax Policy Center estimates about 90% of Americans will get stimulus checks. Use the calculator or tables below to see how much you're in line to receive.
A financial advisor can help you manage your finances during turbulent times. Find a financial advisor today.
Calculate How Much You'll Get
The stimulus check amounts will vary based on your adjusted gross income (AGI) and tax filing status. Our coronavirus stimulus check calculator will show you how much you can expect to receive:
These tables break down the payments by income and tax filing status.
Stimulus Checks (Single)
AGI
Payment
$75,000
$1,200
$80,000
$950
$85,000
$700
$90,000
$450
$95,000
$200
$99,000+
$0
Stimulus Checks (Married)
AGI
Payment
$150,000
$2,400
$160,000
$1,900
$170,000
$1,400
$180,000
$900
$190,000
$400
$198,000+
$0
The bill provides another $500 per child under the age of 17. So that translates to up to $3,400 for a qualifying family of four. Still, there may be a limit on the amount of children that can qualify toward ranking up the additional $500 increments.
Below, we provide information on what stimulus checks would look like for a head of household with one child (The additional $500 has been added to the check this person would get).
Stimulus Checks (Head of Household +1 child)
AGI
Payout
$112,500
$1700
$117,500
$1450
$122,500
$1200
$127,500
$950
$132,500
$700
$142,500
$200
$146,500+
$0
You might be wondering what AGI the government will use to determine the size of your check. Some reports indicate the government plans to use 2019 tax returns if already filed, or 2018 tax returns otherwise. The IRS recently extended the 2020 tax deadline to July 15, 2020, so if you're taking advantage of that later date and don't plan to file soon, the IRS will likely wind up using those 2018 returns.
If you didn't file your taxes for that 2018 either, you may file past returns. According to the IRS, if "you are due a refund for withholding or estimated taxes, you must file your return to claim it within 3 years of the return due date."
When Will I Get My Check?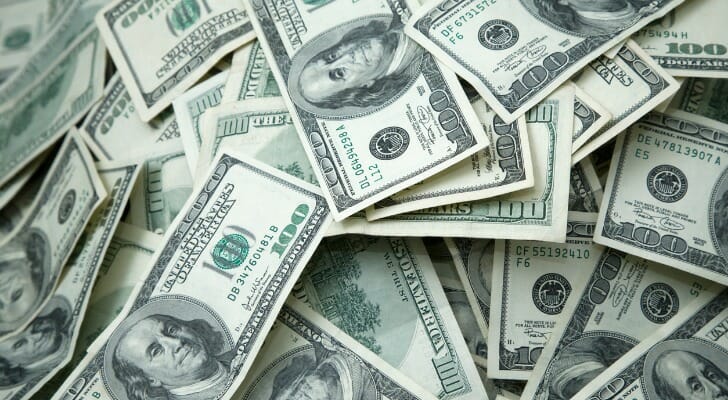 At best, eligible Americans may see their check by mid-April. But that may be unlikely.
Treasury Secretary Steven Mnuchin said he wants to send out checks within three weeks of Congress passing the coronavirus stimulus package. But we're not even there yet.
As of this writing, the CARES Act passed the Senate following days of heated debate among democrats and republicans, who argued over specific parts of the original proposal.
So, the coronavirus stimulus package still needs to become law officially before the government can even begin crunching the numbers and verifying data.
We can look to the past for estimates, but they don't offer much optimism. During the Great Recession of 2008, it took three months for the government to start sending out checks after President George W. Bush signed a similar measure into law. But keep in mind, we're facing more than just an economic crisis. The aftermath of the coronavirus has shut down businesses and even put tension on IRS staff, not to mention other people involved with the logistics of getting this money into the pockets of Americans.
How Do I Cash My Coronavirus Stimulus Check?
If you used online tax software and set up direct deposit, you'd likely get your direct cash payment sooner than those waiting for checks by mail. If you still haven't filed your 2019 tax return, check out our report on the best online tax software for 2020.
Otherwise, you'd get a check in the mail. In 2008, stimulus checks were made via direct deposit during the course of three weeks. The government mailed checks throughout a 10-week period.
According to Mnuchin, most CARES Act stimulus checks would be made via direct deposit.
Will I Get a Coronavirus Stimulus Check?
Some worry they won't get a stimulus check because they didn't make enough money required to file returns or because they've been retired or out of work. Provisions in the current bill exist to help people who don't typically file tax returns. Plus, the language may be expanded to provide them with some more comfort in the coming weeks. But they may see their checks later. While the government can access tax returns to get checks for the majority of Americans ready, it would have to look elsewhere such as the Social Security Administration to verify information for those who don't file. Remember, you have until July 15 to file your 2019 tax returns.
You generally don't need to file a return if you make less than the standard deduction, which currently is $12,200. But you can still file and may be eligible for a refund if your employer withhold a federal income tax.
You can think of these payments as advanced 2020 tax credits. If you receive a payment based on your income in 2018 or 2019, but you qualify for a larger credit amount based on your 2020 income, you'd get the remainder of the credit when you file your 2020 taxes. That would be in 2021. You won't have to pay money back if your 2020 income increased from your income in 2018 or 2019.
Who Won't Get A Stimulus Check?
Here's a list of people and entities who likely won't get a stimulus check:
Americans who breach set income levels
People without Social Security numbers
Trusts and estates
Resident aliens
Also, an elderly relative or adult child with disabilities won't qualify you for the additional $500 per child.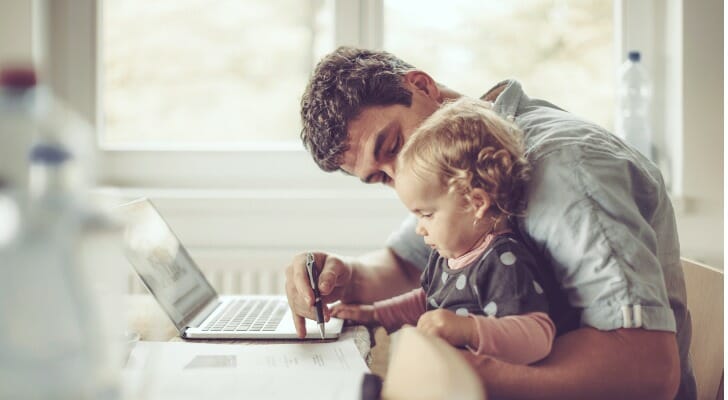 Tips on Making the Most Out of a Stimulus Check
Use your check for any essentials, like paying bills. If all that's covered, create an emergency fund in a savings account or put it toward paying off high-interest debt. Now's not the time to think of this as "free money" to spend on luxuries.
If you've been financially affected by the coronavirus, don't just sit around waiting for a stimulus check. You may find aid in the form of mortgage forbearance, student loan relief and other programs. Check with all relevant federal and state sources.
A financial advisor can help you put together a financial plan that carries you through economic turbulence. Finding the right financial advisor that fits your needs doesn't have to be hard. SmartAsset's free tool matches you with financial advisors in your area in 5 minutes. If you're ready to be matched with local advisors that will help you achieve your financial goals, get started now.
Photo credit: ©iStock.com/Kativ, ©iStock.com/LucaLorenzelli, ©iStock.com/Eva-Katalin