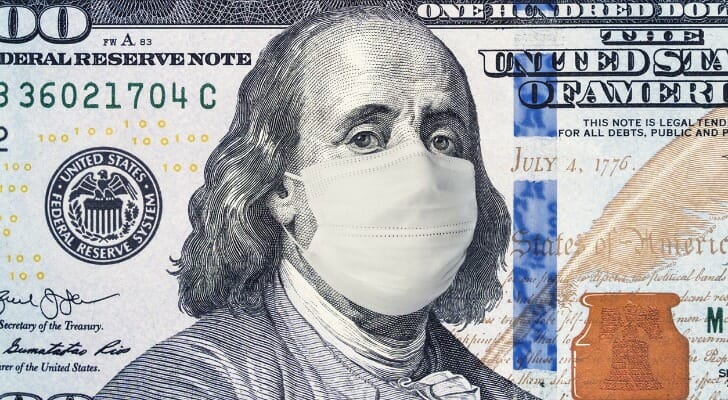 President Joe Biden signed the American Rescue Plan into law on March 11. The plan includes a third stimulus check that pays up to $1,400 for individuals and $2,800 for couples. Single taxpayers earning more than $80,000 and joint taxpayers making over $160,000 will not get a stimulus payment. Heads of household with an income above $120,000 will also be excluded. Use the third stimulus check calculator below to figure out how much you will get:
How Is My Third Stimulus Check Calculated?
The amount of your payment depends entirely on your adjusted gross income (AGI). Congress has set income limits to determine eligibility. Below we break down those requirements by tax filing status and AGI range:
Single tax filers making less than $75,000 will get $1,400. Payments will decrease for AGIs over $75,000 until getting completely phased out at $80,000.
Joint tax filers earning under $150,000 will get $2,800. Payments will decrease for joint AGIs over $150,000 until getting completely phased out at $160,000.
Heads of household with an AGI under $112,500 get $1,400. Payments will decrease for AGIs over $112,500 until getting completely phased out at $120,000.
Because of the lower income limits, wealthier earners who qualified for the first and second rounds of stimulus checks may be completely excluded from getting a third stimulus payment.
Which Tax Year Will Be Used to Determine Eligibility?
The IRS will use either your 2019 tax return (which was due on July 15, 2020) or your 2020 tax return (due May 17, 2021).
If your income has decreased during the pandemic, you could benefit from filing your 2020 taxes earlier, especially if you now qualify within the new AGI limits. But if you made more money and your income puts you above the requirements, you may want to delay filing and use your lower 2019 tax return.
Note that if you earned over the third check stimulus income limit for your 2020 tax year, and you use your 2019 tax year to claim the stimulus payment, the IRS will not mandate you to pay it back.
You should also keep in mind that the IRS will not treat your stimulus check as an advance or a federal government loan either. This means that it won't be deducted from your tax refund and you don't have to pay it back. And the agency won't tax your payment, so you will not have to report it as part of your yearly taxable income.
If you do not usually have to file a tax return, the IRS has created an online tool that allows you to enter your personal and bank account information to get your stimulus payment.
Consider saving or investing the money in your stimulus check. Speak with a financial advisor today.
How Much Will Adult Dependents Get?
Adult dependents qualify under the American Rescue Plan for a third stimulus check. This means that college students, elderly relatives and disabled adults can get a maximum payments of $1,400 each, depending on the AGI of the taxpayer who claims them.
The text for the new legislation expanded the meaning of the term "dependent" to include both qualifying children and adults. For reference, the first and second stimulus checks limited additional payments to dependents under the age of 17.
So now, if you file your joint taxes with one child under 17, one college student over 17 and one elderly relative as dependents, you could get a maximum third stimulus payment of $7,000 ($2,800 for both joint filers with an AGI under $150,000, and $1,400 for each dependent).
For a comparison with the second stimulus check, you would only qualify for $1,800 as a joint filer with the same number of dependents and ages ($1,200 for both joint filers with an AGI under $150,000 and $600 for one qualifying dependent younger than 17). Children or adult dependents over the age limit could not get the additional payment, and your college student and elderly dependents could not qualify for a stimulus check of their own either.
When Will My Third Stimulus Check Arrive?
The Treasury Department already started delivering the third round of $1,400 stimulus payments on the weekend of March 13-14. But many taxpayers will not receive payment from their bank until March 17, which is the effective date when banks get the money from the government.
The IRS will make third stimulus payments via direct deposit first. Those who have their bank account on file with the IRS based on a tax return from 2020 of 2019 will get payments earlier. Paper checks and prepaid debit cards will be mailed after.
For reference, the direct deposit payments for the second stimulus check started arriving as early as December 29, two days after President Donald Trump signed the $900 billion economic relief and government funding bill. And paper checks were mailed out on December 30.
Anyone who receives Social Security retirement benefits, Social Security survivor benefits, Social Security disability benefits, Supplemental Security Income (SSI), Railroad Retirement benefits or VA benefits and has their bank account on-file with the IRS will also get their check via direct deposit.
Note that the IRS has said that there could be processing delays due to the COVID-19 pandemic. As many as eight million eligible recipients may have not received their first or second stimulus checks as of January 2021. And President Biden signed an executive order on January 22, asking the Treasury Department to deliver direct payments to all of those qualifying recipients.
Within 15 days of your check's disbursement, you will get a notification in the mail providing your method of payment and amount, along with a phone number to call if you didn't get your payment. Take a look at our guide on what to do if you still haven't received your check.
Tips for Surviving the Recession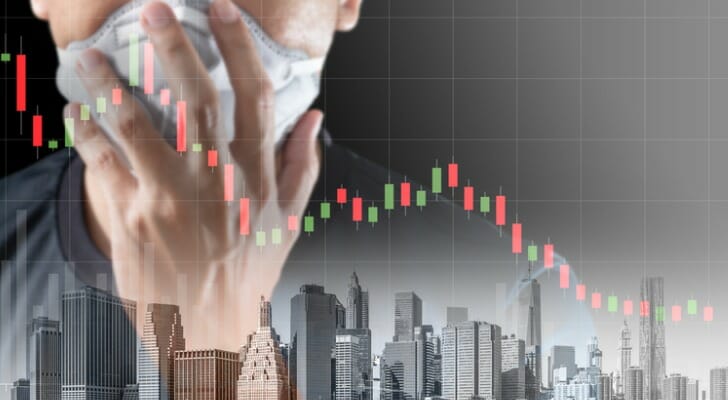 If you want to build a financial plan that can get you through a possible recession, get some professional help. Financial advisors specialize in these situations, as they typically have expertise in retirement planning, investing and more. SmartAsset's free tool can pair you with advisors in your area based on your needs. Get started now.
As long as you're receiving a paycheck, don't be afraid to continue contributing to your retirement account. It may be tempting to stop, but investing when the market is low will help balance out past years when the market was high.
Americans have access to Unemployment Compensation (UC), the Extended Benefit (EB) program, the Families First Act and various other unemployment insurance (UI) provisions. As part of the coronavirus stimulus package for unemployed Americans, workers who lose their jobs because of coronavirus can receive unemployment for 13 weeks longer than usual. Also, the government has expanded the types of workers who are eligible to include independent contractors, gig workers, freelancers and people who have been furloughed.
Photo credit: ©iStock.com/Diy13, ©iStock.com/photovs, ©iStock.com/spyarm