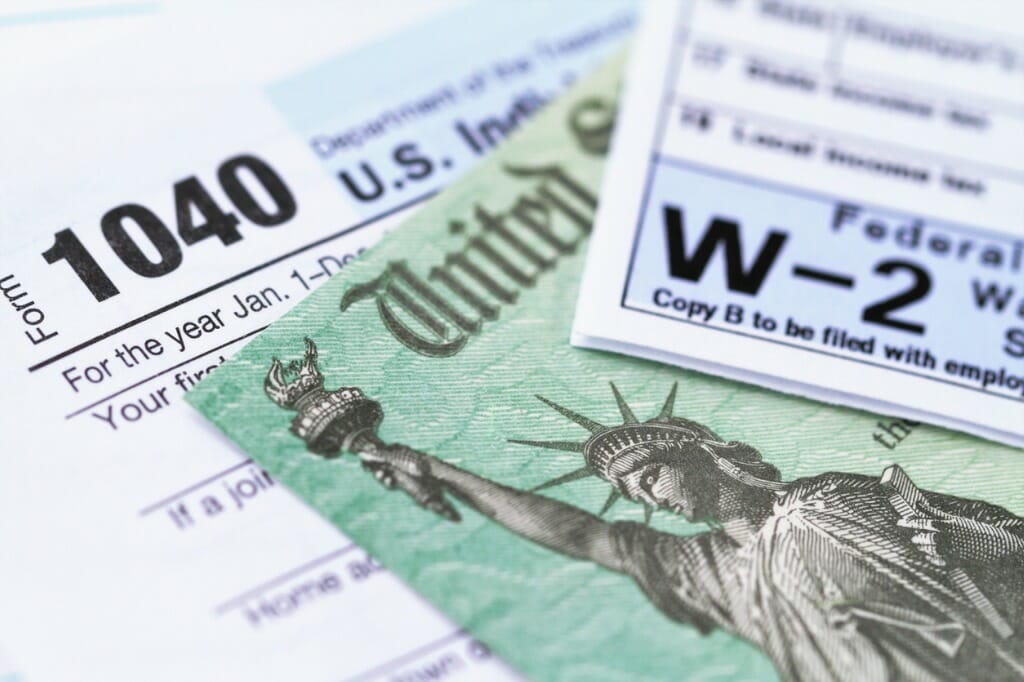 Due to the COVID-19 pandemic, the federal government extended this year's federal income tax filing deadline from April 15 to July 15, 2020. This extension is automatic and applies to filing and payments. So if you owe taxes for 2019, you have until July 15 to pay them without interest or penalties.
If you need more time than July 15 to file your return, though, you can file for an extension to October 15 with Form 4868. The deadline for this form is July 15. This extension, however, is only for filing. It does not apply to payments. So if you owe money for 2019, an extension will not buy you more time. You will still owe penalties and interest if you don't pay by July 15.
Taxes likely won't be the only aspect of your finances to be affected by the COVID-19 pandemic. Talk to a financial advisor about your plans today.
Tax Deadline Extension: What Is Extended for 2020
On March 20, 2020, the IRS officially extended the federal income tax filing deadline from April 15 to July 15. That means taxpayers who owe money don't need to file a tax return until this date, and if they owe money they don't need to make payments until then.
This extension applies to all filers, including individuals, businesses, trusts, estates and more. It applies regardless of the amount you might owe, and payments will not incur additional penalties or interest up until July 15. This extension is automatic, meaning taxpayers do not need to file any additional forms to take advantage of it.
The July 15 extension could provide some significant benefits for taxpayers looking to save for retirement through an IRA. That's because the normal April 15 income tax deadline is also the IRA contribution deadline. In turn, the new July 15 due date would simultaneously push back the 2019 IRA contribution deadline.
For reference, the 2019 standard IRA contribution limit is still $6,000, or $7,000 if you are 50 or older. If you've already maxed out your contribution for the 2019 tax year, you can contribute toward the 2020 tax year, for which the limit is also $6,000.
This extension does not apply to 401(k) retirement savings accounts.
What Doesn't the Tax Deadline Extension Apply to?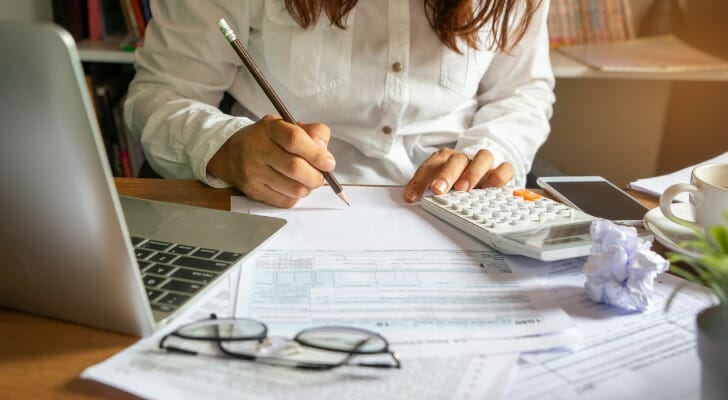 Remember that the federal government's July 15 income tax deadline extension only applies to your federal taxes. State-level income tax extensions vary across the county. In fact, some states are matching the federal government's new date, while others have their own guidelines.
For example, states like Alabama and Maryland have also extended their deadline to July 15, while California has extended two months to June 15. Find your state government's tax agency website on the Federation of Tax Administrators' list to learn more.
New State Filing Deadlines
States With New 7/15 Filing and Payments Deadline
States with Alternate Deadlines
Alabama
Arkansas
Arizona
Iowa (7/31)
California
Colorado
Connecticut (only individual deadline extended)
Hawaii (7/20)
District of Columbia
Delaware
Georgia
Idaho (6/15)
Illinois
Indiana
Kansas
New Hampshire (6/15)
Kentucky
Louisiana
Massachusetts
Mississippi (5/15)
Maine
Maryland
Michigan
Virginia (6/1)
Minnesota (only individual deadline extended)
Missouri
Montana
Washington (6/15)
North Carolina
North Dakota
Nebraska
Puerto Rico (6/15)
New Mexico
New York
Ohio
Oklahoma
Oregon
Pennsylvania
Rhode Island
South Carolina
Tennessee
Utah
Vermont
Wisconsin
West Virginia
U.S. Virgin Islands
New Jersey (billed passed, not yet signed into law)
But with July 15 fast approaching, you can file for an extension if you need more time than that. For individual filers, this involves filling out Form 4868. Businesses who need a further extension must file Form 7004. Once you file Form 4868, you will have until October 15 to file. But, as mentioned earlier, this extension does not apply to paying any due taxes. When you file for an extension, you should pay your taxes or pay as much as you can to reduce penalties and interest.
It's also important to note that the income tax refund schedule remains unchanged. This serves as an incentive for people to still file sooner rather than later.
How Will the Tax Deadline Extension Affect Taxpayers?
Whether you're filing as an individual, a business, a trust, an estate or anything else, your 2020 federal tax filing and payment deadline is now July 15. You won't need to take any action in order to take advantage of this extension.
However, the federal government recommends that taxpayers file their taxes as soon as possible, particularly those who are expecting tax refunds. Earlier in the year, U.S. Treasury Secretary Steve Mnuchin said that he wanted those refunds to get into people's hands as soon as possible. This influx of cash is a great way for people to cushion the financial hit from the pandemic.
Reasons for the Tax Deadline Extension
Many Americans file their taxes online and never meet an accountant face to face. For these individuals, there is minimal, if any, risk of directly spreading COVID-19 through the filing process. However, not all Americans have this luxury, as many individuals need to meet with an accountant in person. Many free tax preparation services, like Volunteer Income Tax Assistance (VITA) and Tax Counseling for the Elderly (TCE), are held in public spaces and may be currently inaccessible.
The extension also gives people extra time to gather their records or access a computer. These are key in helping people file electronically, which is the optimal way to speed up the refund process. Although these reasons might seem fairly trivial, the newly introduced practices of social distancing can makes things much more difficult. Therefore, an extension affords people a little extra time to get their taxes and financial affairs in order.
Perhaps most importantly, the extension may be crucial for taxpayers who owe the government money. The coronavirus pandemic has already had a significant negative impact on the economy, including business closures and job losses. Those who are experiencing financial pressures likely appreciate the extra time.
Bottom Line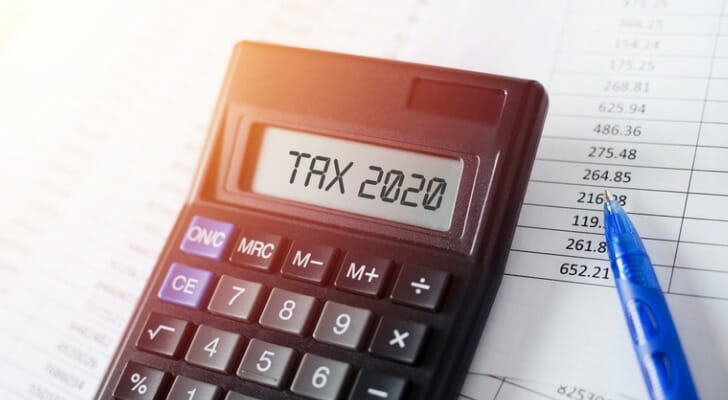 The extension of the federal income tax filing and payment deadline to July 15 is completely automatic. But if you need more time, you will need to file for an extension with Form 4868. This extension is for six months and applies only to filing. Your federal taxes are still due on July 15, so if you don't pay them by then, you will incur penalties and interest.
Dealing With Economic Uncertainty
Photo credit: ©iStock.com/NoDerog, ©iStock.com/Pra-chid, ©iStock.com/Michail_Petrov-96