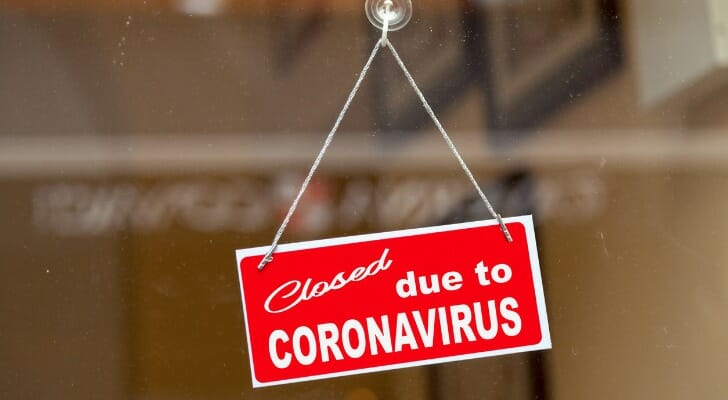 The coronavirus pandemic has impacted every aspect of American life, including small businesses. With most Americans practicing extreme social distancing, businesses of all sizes have a dearth of customers. In some major markets, including New York, California and Chicago, governments have issued rules mandating that all non-essential businesses close and that restaurants only offer take-out and delivery. All of this has put an enormous strain on small businesses and led to a massive uptick in unemployment.
Fortunately, some help is on the way. On Friday, March 27, President Trump signed a coronavirus stimulus package known as the Coronavirus Aid, Relief, and Economic Security Act (CARES) Act, which contains provisions intended to aid small businesses. In addition, some states have put together relief packages to help these small businesses make it through this increasingly difficult time. SmartAsset has rounded up all of these programs, along with information on how you can apply for them.
Federal
The $2 trillion stimulus package includes $350 billion in small business loans and $500 billion in loans for distressed companies.
President Donald Trump has stated that he is "deeply committed to ensuring that small businesses have the support they require." He has signed legislation to support low-interest disaster loans for any business impacted by coronavirus. These loans are administered by the small business administration and are available for up to $2 million in states where an economic disaster has been declared. The interest rate is 3.75% for businesses and 2.75% for nonprofits. The term of the loan varies by applicant but could be up to 30 years. Interested small business owners can apply here. Make sure you also understand your business interruption insurance coverage.
Additionally, don't forget that the 2020 deadline for filing taxes has been pushed back to July 15 for both individuals and businesses. More federal relief efforts are likely to be coming in the days and weeks ahead.
Arizona
Arizona has passed a $50 million bill for coronavirus relief, but leaves much of the details in the hands of Gov. Doug Ducey. For this reason, more details aren't available at this time in terms of how exactly it will help small businesses or what businesses will need to do to get funds. The bill does specify that businesses and nonprofits with fewer than 50 employees will receive relief.
Arkansas
Gov. Asa Hutchinson has announced that the state will use $12 million from Community Development Block Grants and $4 million from the state's Quick Action Closing Fund to help small businesses struggling during the outbreak.
California
A number of programs are available in California, one of the states most impacted by the COVID-19 pandemic.
San Francisco has a Small Business Resiliency Fund for businesses that have between one and 25 employees, have less than $2.5 million in gross receipts and can demonstrate a loss of revenue of 25% or more. To apply for this program click here.
Los Angeles is offering microloans to small businesses of between $5,000 and $20,000. The term goes between six months and five years. The rate is 0% for a term of between six months and one year and between 3% and 5% for loans with a term of between one year and five years. Up to $11 million in these loans will be available.
Colorado
Denver, the largest city in Colorado, is offering businesses up to $7,500 if they are in an industry that is particularly impacted by the crisis. There still aren't many details on how this program will work, but interested businesses can fill out a form here.
Delaware
Gov. John Carney announced that restaurants, bars, hotels and other hospitality businesses will be eligible for the Hospitality Emergency Loan Program (HELP), offering no-interest loans at up to $10,000 per business per month. The loans have a 10-year term and have payments deferred for nine months. To be eligible, a business must have been operating for at least a year, have annual revenue below $1.5 million and be in a hospitality-connected industry. You can email business@delaware.gov to see if you qualify or call 302-739-4271 with more questions.
Florida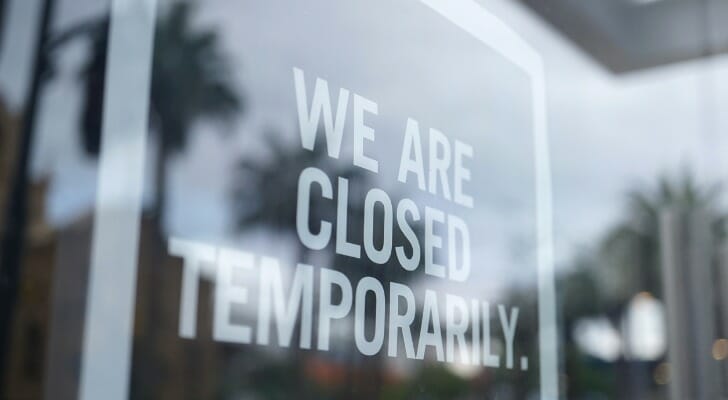 Gov. Ron DeSantis activated the Florida Small Business Emergency Bridge Loan Program, giving short-term interest free loans to small businesses impacted by COVID-19. Up to $50 million has been allocated for the program, Each loan is for one year and can for up to $50,000. Apply for the program online here.
Georgia
Georgia has delayed registration and registration fees for all corporations.
Illinois
Chicago, Illinois' largest city, is working with the Catalyst Fund and private sponsors to offer the Chicago Small Business Resiliency Loan Fund. It will provide more than $100 million in low-interest loans to businesses severely impacted by the crisis, focusing on historically under-resourced communities. Up to $50,000 will be available to a single business. The program launches March 31, but interested businesses can fill out an interest form here.
Iowa
Iowa has launched the Iowa Small Business Relief Program, giving assistance to businesses impacted by COVID-19. The program offers grants of between $5,000 and $25,000 which can be used to help maintain operations or reopen following the pandemic. Funds cannot be used to pay debts incurred before March 17, 2020. The application deadline is March 31, and the application is available here.
Kansas
Kansas allocated $5 million for the Hospitality Industry Relief Emergency (HIRE) fund to provide bridge loans to businesses in the hospitality industry. The loans are for up to $20,000 at a 0% rate over a period of 36 months. Kansas has allocated all of the initial funds but is still asking businesses to fill out the form here to continue to collect information about businesses that need help.
Maryland
There are two programs available in Maryland:
Michigan
The Michigan Small Business Relief Program will be offering grants of up to $10,000 and loans of between $50,000 and $200,000 with interest rates of 0.25%. A total of $10 million loans and $10 million in grants will be available. Loans are for companies with 100 employees or less while grants are only for companies with 50 employees or less. Funding will be available around April 1. Application details aren't available yet but will be posted here.
Minnesota
Minnesota has created the Small Business Emergency Loan Program, making available $30 million for loans to small businesses. The loans will be for between $2,500 and $35,000. Each will be 50% forgivable and offered at a 0% interest rate. The application is not yet live but those with questions can email elp@state.mn.us
New Mexico
There is no specific COVID-19 small business assistance in New Mexico, but the state is adjusting its business-loan guarantee programs to make capital more readily available for business owners who are impacted by the crisis.
New York
The following programs are available in New York:
Oregon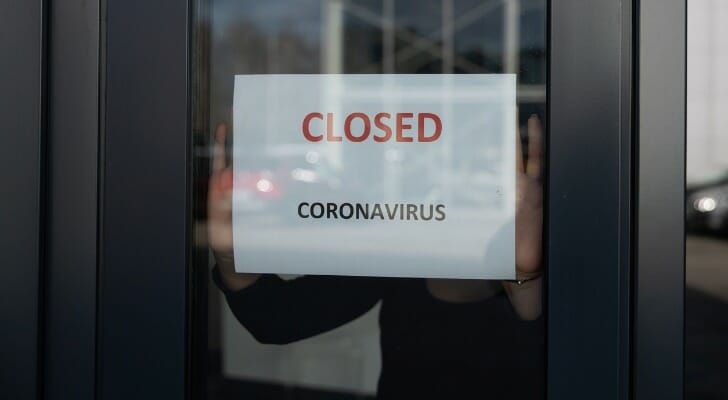 The following programs are available in Oregon:
Money Management Tips
Photo credit: ©iStock.com/Gwengoat, ©iStock.com/Kameleon007, ©iStock.com/djedzura