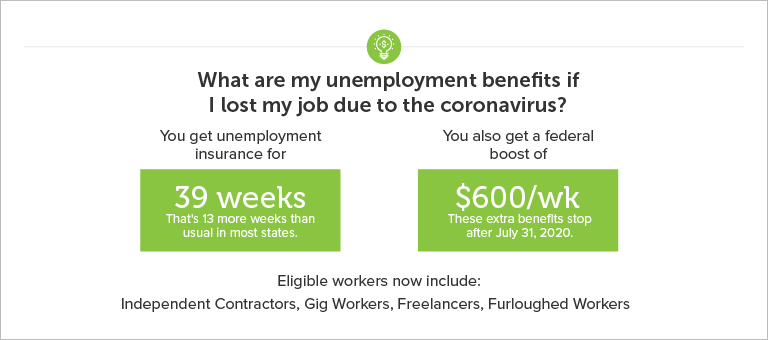 With the onslaught of the novel coronavirus pandemic, many Americans are being forced to file jobless claims as the economy tanks. Data from Worldometers shows the number of COVID-19 cases has skyrocketed to some 552,000 worldwide. The U.S. currently has more than 68,440 total cases, according to the CDC. As national and global economies take a hit and layoffs increase, more Americans are seeking unemployment benefits. In fact, data from the U.S. Department of Labor (DOL) shows that in the week ending March 21, the number of unemployment claims surged from 282,000 to 3,283,000. On March 12, the DOL released new guidelines allowing states to expand unemployment insurance flexibility for Americans affected by COVID-19.
A financial advisor can help you build a financial plan that keeps you on track during turbulent times. Find an advisor today.
What the Government is Doing
There's good news for the workers and places most likely to be affected by a COVID-19 recession: President Trump signed the Coronavirus Aid, Relief, and Economic Security (CARES) Act, giving Americans access to extended unemployment benefits through its provisions. The bill offers support to individuals, small and large businesses and healthcare providers. Below, we look further into U.S. federal and state unemployment benefit programs and whether you qualify.
The federal government offers a range of assistance programs to workers temporarily unemployed. Many of these programs were in place before the spread of novel coronavirus, but Congress has implemented many measures to ensure that those financially affected by the virus receive the support they need. Each program's eligibility requirements, payments and payment durations vary, but any worker can qualify for unemployment compensation if they are temporarily out of work "through no fault of their own."
What Are Some Common Unemployment Benefit Programs?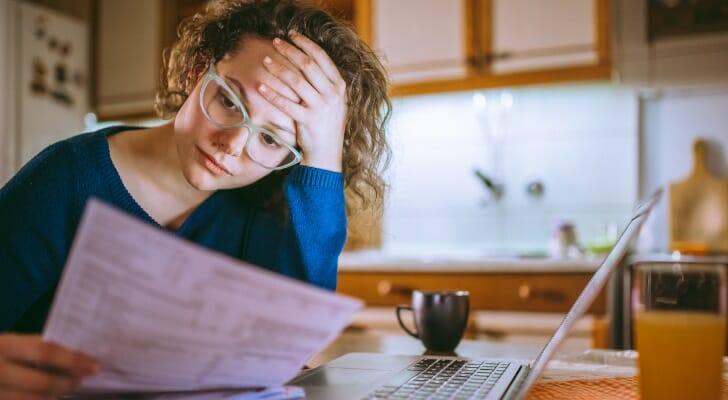 Americans have access to Unemployment Compensation (UC), the Extended Benefit (EB) program, the Families First Act and various other unemployment insurance (UI) provisions. In most states, Unemployment Compensation provides up to 26 weeks of benefits for those who meet the eligibility requirements. But some states offer more than 26 weeks, while others offer less. For instance, Montana provides up to 28 weeks of unemployment insurance, but Idaho, Arkansas, Kansas, Missouri, North Carolina, South Carolina, Alabama, Georgia and Florida offer fewer than 26 weeks. Both North Carolina and Florida only offer 12 weeks. The Extended Benefit program, on the other hand, provides additional weeks of benefits if a state's unemployment level reaches a certain height. However, no states currently qualify.
But the U.S. DOL also recently expanded its flexibility with unemployment insurance guidelines. The guidelines list three key scenarios under which states can modify their programs to aid those impacted by COVID-19. A U.S. DOL news release shows that these guidelines allow states to pay benefits where: "(1) an employer temporarily ceases operations due to COVID-19, preventing employees from coming to work; (2) an individual is quarantined with the expectation of returning to work after the quarantine is over; and (3) an individual leaves employment due to a risk of exposure or infection or to care for a family member."
What Is the CARES Act?
The Coronavirus Aid, Relief, and Economic Security (CARES) Act is a federal economic relief package designed to provide financial support to individuals and businesses suffering from the coronavirus. The Senate recently proposed an updated version of the act, which expands upon the provisions in the former versions of the emergency response act.
Specifically, the updated version raises business relief to $500 billion, with $425 billion in loan guarantees. The bill expands small business interruption loans from $300 billion to $350 billion, and forgiveness eligibility is available for firms that rehire employees by April 1, 2020. Additionally, the new version would provide individuals with a $1,200 refundable tax credit — a perk that, unlike the bill's previous version, wouldn't require any minimum income amounts and no phase-in. When it comes to certain retirement plans in 2020, the third package also waives required minimum distribution rules.
The revised version offers several other notable provisions, including an additional $600 per week in unemployment insurance benefits through July 31, 2020. Through the Pandemic Unemployment Assistance Program, the act provides up to 39 weeks for people who qualify for regular unemployment compensation. Finally, the bill also creates the Pandemic Emergency Unemployment Compensation program to provide 13 weeks of unemployment insurance to those who've either used up their benefits or don't meet the eligibility requirements.
How to Determine If You're Eligible for Unemployment Benefits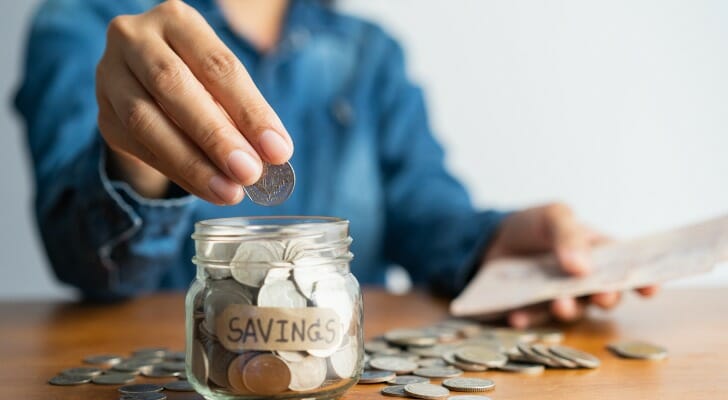 If you'd like to know whether you qualify for unemployment benefits, it helps to research your state's Department of Labor website to learn more about its eligibility requirements. As we noticed earlier, with unemployment compensation, the periods for which eligible people can earn benefits vary across certain states.
For example, the New York State Department of Labor deems workers "eligible" if they meet the following requirements: (1) have lost employment through no fault of your own; (2) have enough prior earnings from employment to establish a claim; (3) are ready, willing and able to work immediately; (4) are actively seeking work; (5) keep a written record of your work search activities for each week you claim benefits or use the state's work search tool; (5) attend required appointments at your local Career Center. The maximum weekly benefit amount for New York is $435, but it's $450 for eligible California residents. Therefore, you'll want to pay close attention to both the federal and state provisions.
Bottom Line
Whether you're working or currently unemployed because of the COVID-19 pandemic, it's important that you familiarize yourself with the available unemployment insurance programs provided at the federal and state levels. The third emergency response package of the CARES Act proposes several notable expansions to the previous versions of the act. The act, which directs financial support to individuals and small businesses, offers additional unemployment insurance weekly benefits, as well as extended unemployment compensation periods. You'll also want to pay attention to the recently passed stimulus package, as you may qualify for coronavirus-related financial protection. As the economy slows, such programs offer a solution for those trying to survive temporary unemployment.
Financial Planning Tips
If you'd like professional assistance with investing, financial planning or wealth management during uncertain times, a financial advisor may be right for you. SmartAsset's free matching tool connects you with up to three local advisors that fit your personal needs. Get started now.
Budgeting can be an extremely effective way to save money. This simple practice of managing fixed, variable or discretionary expenses can ensure you have solid savings for things like retirement, unexpected emergencies, student loans, rent, mortgages and other expenses. Our budget calculator can help you plan out your finances.
With the economic uncertainty that comes with the coronavirus pandemic, it's important that you take necessary steps to protect your finances. Consider our guide to navigating the recession.
Photo credit: ©iStock.com/lusia599, ©iStock.com/urbazon, ©iStock.com/sorrapong