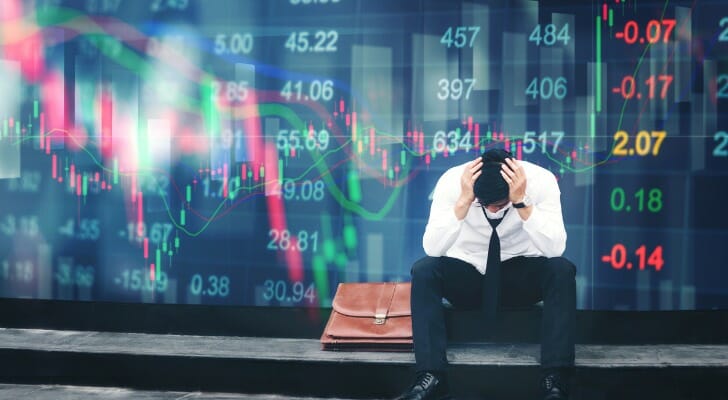 Navigating a recession requires an intelligent, fleet-footed strategy to safeguard your money and protect your financial future amid the downturn and uncertainty. Truth be told, no one, including the experts, knows how the economic slowdown amid the coronavirus pandemic is going to play out in the long run. That's largely because we've never before had a global pandemic wreak havoc quite like this: conventions, vacations, sports seasons cancelled; restaurants, bars, major retailers closed; certain cities, counties, even countries on lockdown.
Are you worried about preparing financially for a recession? Talk to a financial advisor today.
Protecting Your Portfolio During a Recession
Of course, the time to protect your investments from a downturn is well before the downturn. But this article on recession-proofing your portfolio will give you a practical sense of what you may want to do. Now may also be a good time to consider a permanent portfolio, which is a strategy meant to insulate against recessions.
The most basic strategies for protecting your portfolio are fairly simple. Avoid volatile sectors, increase your cash reserves and try to find passive streams of income.
Trading During a Recession
Some people, though, consider declining markets to be buying opportunities. See which investments experts tend to recommend when a recession hits. If you do want to buy on the dips, you'll need to know about limit orders, put options and trading after hours. The strategy of buying and selling based on the news can be profitable, but also risky. But try to avoid touching your 401(k).
Getting Professional Financial Help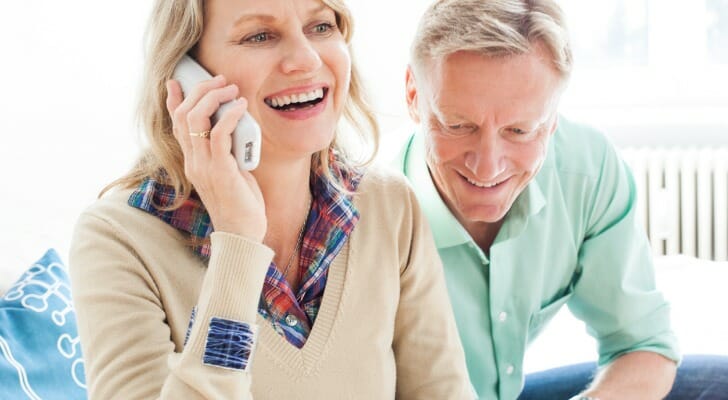 If the volatility in the markets is keeping you awake at night, it may be time to hire an investment advisor. Or to switch advisors. Here are 10 questions to ask when interviewing candidates. To help you find local fiduciary financial advisors, use SmartAsset's matching tool. After you answer a handful of questions, we'll connect you up to three advisors based on your preferences.
Refinancing Your Mortgage
Following the Fed's interest rate cut to zero, mortgage rates are expected to drop, too. Some experts predict as much as 52 basis points (or 0.52%). Should you refinance? Here are five reasons you shouldn't. Closing costs, which can outweigh any savings for a long time, are also a big consideration. Our refinance calculator can help you find the best rates, while our article about refinancing to a 15-year mortgage can tell you if you should.
Buying a New Home During a Recession
With mortgage rates coming, it may be a good time to buy (as long as your job situation is stable). You're likely to get a good price where prices haven't fully recovered from the last crisis. To find the best mortgage rate, use our comparison tool. If you're new to homebuying and mortgages, you'll want to read up on points and mortgage companies.
Setting Up Your Savings
If you've been taking some of your stock gains off the table, you'll want to park them somewhere safe. This article gives you 10 investment ideas, while you can use our comparison tool to find the best CD rates and read our roundup of the best online high-yield savings accounts. If you're thinking you want some cash on hand, here's what you need to know about daily ATM withdrawal limits.
Follow a Budget
Buying three-month supplies of toilet paper, water and canned goods can throw off your cash flow. Now, when you're pretty clear on your needs versus your wants, seize the opportunity to streamline your budget. Our free budget calculator shows how your spending compares to your neighbors'.
Maintaining a Healthy Financial Life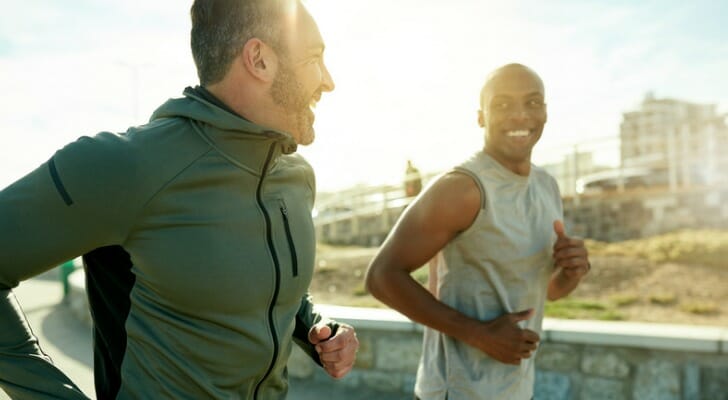 Recessions are part of the business cycle, and this one will pass, too. Our study of the top recession-resistant cities may cheer you up, or maybe this one about the top cities for living the American Dream will. For many people, being proactive relieves anxiety, because it makes you feel back in control. Now's as good a time as any to start planning for retirement – or to just go for a long run.
More Tips for Managing Your Money During a Recession
It can be easy to panic during any recession, but a pandemic-induced one can be especially nerve-racking. If you want to stay ahead of the curve, consider working with a local financial advisor to build a financial plan. SmartAsset's free tool can help you find an advisor. Get started now.
One simple way to take care of your finances is to create and live by a monthly budget. If you're unsure of where to start with your budget, stop by SmartAsset's budget calculator.
Photo credits: ©iStock.com/Sarinyapinngam, ©iStock.com/FatCamera, ©iStock.com/Mikolette