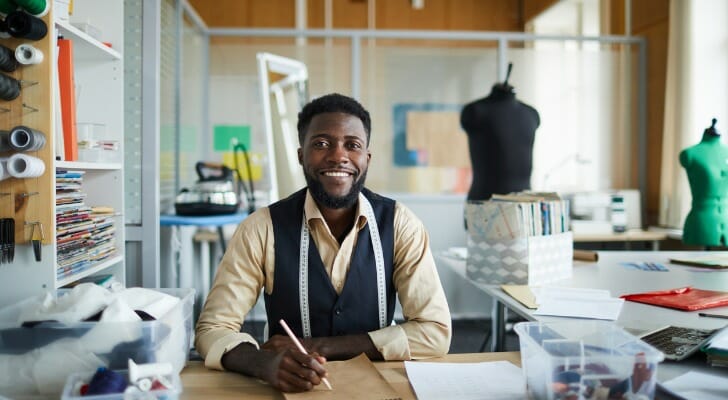 The coronavirus crisis presents a huge financial challenge for small businesses. As the total number of intial jobless claims in the U.S. rises and the economy continues to shrink, the federal government is providing several forms of relief – not just for individuals, but for eligible small businesses impacted by COVID-19, too. The federal stimulus package known as the Coronavirus Aid, Relief, and Economic Security (CARES) Act aims to help the economy rebound through several key provisions. Among them are expanded coronavirus unemployment benefits, a tax deadline extension, student loan and mortgage relief, stimulus checks and financial relief for small businesses.
While the Paycheck Protection Program, created by the CARES Act, has received a lot of attention in the news, another program expanded by the law may be just as helpful to small businesses. The Express Bridge Loan (EBL) pilot program now allows lenders already in the Small Business Administration's Express Lender program to provide expedited interim loans of up to $25,000. As you protect your business against the recession, you may also benefit from consulting a financial advisor. Below, we review the EBL pilot program and help you determine whether your small business qualifies.
Express Bridge Loan Coronavirus Expansions
Formed in 2017, the EBL program originally provided loans to small businesses in communities suffering from presidentially-declared disasters or SBA-declared disasters, according to the SBA. Under the program, SBA lenders could provide bridge loan financing for up to $25,000 to small businesses for disaster-related purposes.
But as of March 25, 2020, SBA expanded its program eligibility to small businesses across the country that have sustained financial loss because of COVID-19. The expansion comes after President Trump's COVID-19 emergency declaration. Normally, EBL loans can only be distributed for up to six months after the date of a Presidential Disaster Declaration. But the COVID-19 program expansions allow loans to be made through March 13, 2021. As for term lengths, the maximum loan term is seven years, but a lender may allow a longer term if the borrower doesn't receive long-term disaster financing.
Express Bridge Loan Pilot Program: Who Qualifies?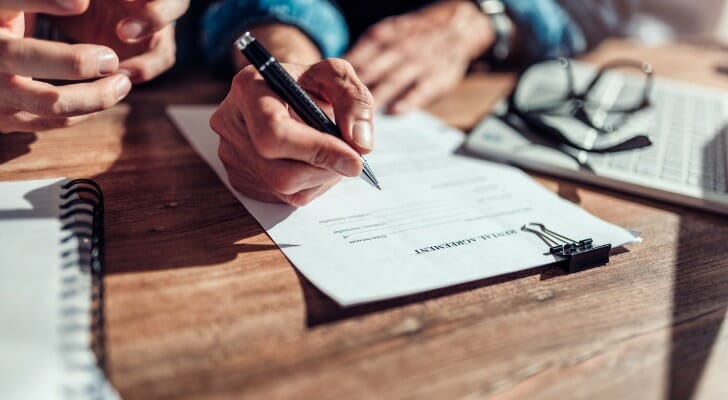 The coronavirus expansions to the express bridge loans apply to small businesses in any American state, territory and the District of Columbia that were affected by COVID-19. You have to already have a banking relationship with an SBA Express Lender, however. The SBA also mandates that the business must have been operational when the virus was declared an emergency and must meet all other SBA 7(a) loan requirements. In addition, EBL loan lenders must document that EBL applicants had an operating business as of March 13, 2020 and that the applicant was adversely affected by COVID-19, according to SBA's guidelines. SBA deems any small business eligible if it meets either of the following conditions:
For Presidential Disaster Declarations, small businesses that were located, as of the date of the applicable disaster, in Primary Counties that were declared disaster areas under the Presidential Disaster Declaration or in any Contiguous Counties; or
For the COVID-19 Emergency Declaration, small businesses located in any state, territory and the District of Columbia that have been adversely impacted by the COVID-19 emergency
You can apply for an express bridge loan by contacting your local SBA District Office. Once your loan application is approved and assigned an SBA loan number, the first disbursement of the loan should occur within 45 days of your lender's receipt of your SBA number. The lender, though, has up to 90 days before the loan will be cancelled.
SBA 7(a) Loans and the Coronavirus Pandemic
As we explained earlier, in order to qualify for COVID-19 EBL loans, small businesses must meet EBL eligibility requirements in addition to SBA 7(a) loan eligibility requirements. SBA 7(A) loans offer up to $5 million to small businesses in the U.S. and all U.S. territories. And under the coronavirus stimulus package, $349 billion (plus a second round of $310 billion) goes to small businesses under the Paycheck Protection Program – a program that uses the same infrastructure as SBA 7(a) loans.
For SBA 7(a) loans, SBA mandates that eligible businesses:
Operate for profit
Be engaged in, or propose to do business in, the U.S. or its territories
Have reasonable owner equity to invest
Use alternative financial resources, including personal assets, before seeking financial assistance
Bottom Line
If COVID-19 affects the normal operations of your business, you may qualify for coronavirus crisis government help. The expanded EBL program provides relief to small for-profit companies experiencing financial loss. EBL loans may be useful to small businesses that operate in any U.S. states, territories or the District of Columbia, but you'll want to pay close attention to the program's eligibility requirements. All applicants must prove that their businesses were operating as of March 13, 2020 and that they suffered loss due to the coronavirus pandemic.
Financial Management Tips for Your Business
Though the coronavirus pandemic presents a great level of uncertainty for many companies, there are numerous forms of coronavirus relief for businesses. It's crucial to stay up to date with both SBA and state provisions, so that you can take advantage if your business loses revenue due to COVID-19. Several companies are also supporting coronavirus-impacted people, and banks are also taking steps to help their customers.
Whether you own a small business or simply want to better manage your finances, a financial advisor could be right for you. Our free tool can help you find the perfect fit. You'll just need to complete a short questionnaire about your personal finances, and the tool matches you with up to three suitable advisors in your area.
You may qualify for direct cash payment under the CARES Act. Our coronavirus stimulus check calculator will help you determine how much you'll get.
Photo credit: ©iStock.com/shironosov, ©iStock.com/Kerkez