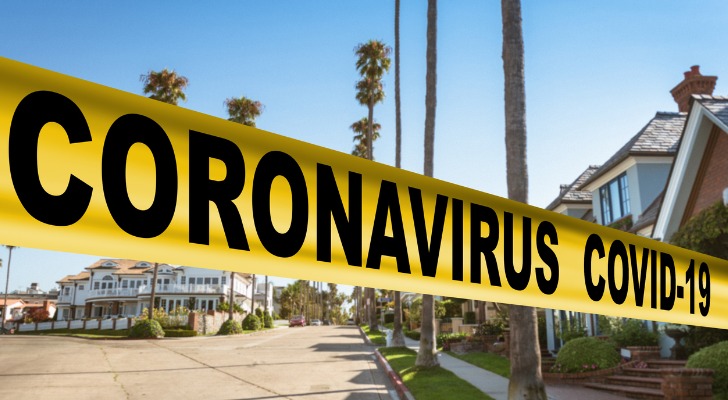 California is one of the early epicenters for the COVID-19 pandemic in the U.S. As of the end of March, 150 people have died of the disease in the Golden State and hundreds are currently in intensive care. The entire state is under a shelter-in-place protocol, which follows an earlier strict shelter-in-place rule put forth by counties in the Bay Area. This, of course, has had an adverse impact on the livelihoods of individuals living in California and on small businesses operating in the state. Luckily, though, there are numerous programs available to California residents who need a bit of help getting through the COVID-19 crisis. If you're worried about protecting your finances through the crisis and more generally, consider working with a financial advisor.
California Coronavirus Relief for Individuals
California and various municipalities around the state have several programs designed to help people weather the storm that this coronavirus crisis has caused. Many of these programs are existing programs that are being offered to people who are negatively impacted by the pandemic.
Disability Insurance for California Coronavirus Relief
First, the state has disability insurance for anyone who is unable to work because of medical quarantine or illness related to COVID-19. This must be certified by a medical professional. This covers approximately 60% to 70% of wages depending on your income. The total payment ranges from $50 to $1,300 per week for up to 52 weeks.
File a claim here.
Paid Family Leave for California Coronavirus Relief
California also makes paid family leave available if you are required to care for an ill or quarantined family member because of COVID-19 — again, certified by a medical professional. This payment is the same as the disability insurance program: It provides approximately 60% to 70% of your wages depending on income, with total payments ranging from $50 to $1,300. These payments can be received for up to six weeks.
File a claim for paid family leave here.
Unemployment Insurance for California Coronavirus Relief
If you lose your job as a result of this pandemic, insurance is available. The payment is based on your previous wage and is for between $40 and $450 per week for 26 weeks. There is also a federal extension and a booster to unemployment insurance, explained in the federal section below.
To file for unemployment in California, click here.
Paid Sick Leave for California Coronavirus Relief
Paid sick leave is available for those who are sick or in preventative care when civil authorities recommend a quarantine. This is paid to you at your regular rate or on an average based on the previous 90 days.
If you are having trouble with paid sick leave through your company, file a wage claim here.
Workers Compensation for California Coronavirus Relief
There is workers compensation for workers exposed to COVID-19 during the course of regular work. Benefits include temporary disability, beginning when your doctor says you can't do work for at least three days or when you are hospitalized overnight. Payments can last for up to 104 weeks and stop when your doctor clears you to go back to work. Temporary disability benefits pay two-thirds of the gross wages you lose while recovering, up to a weekly maximum of $1,299.43.
If you believe you became infected on the job, file a workers compensation claim here.
California Coronavirus Relief for Small Businesses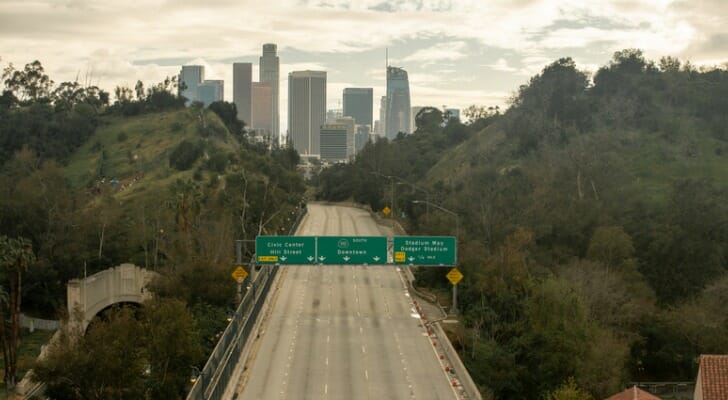 California also has a number of programs available for small businesses.
California Capital Access Program
First, there is the California Capital Access Program, a loan loss reserve program that may provide up to 100% on losses due to certain loan defaults. The limit is $2.5 million per borrower over a three-year period. You can contact a participating lender here.
This program has been around since 1994, so it isn't specifically designed to help with the coronavirus crisis. Still, if you are having trouble accessing a loan elsewhere, it is an option.
Disaster Relief Loan Guarantee Program
The Disaster Relief Loan Guarantee Program provides loan guarantees of up to $1 million for a small business in declared disaster areas. To be eligible for this program a business must be located in California and have between one and 750 employees. Loans can be for up to $20 million, but only up to $1 million will be guaranteed. Rates and term are negotiated between the lender and the borrower.
See application terms here.
Jump Start Loan Program
The Jump Start Loan Program provides microloans of between $500 and $10,000. If you are a low-wealth entrepreneur in a declared disaster area, you are eligible for these loans. The term can be for up to five years, and the loans are fully amortized. They can be used for things like buildings, startup costs and inventory.
See application terms here.
San Francisco Small Business Resiliency Fund
San Francisco has a Small Business Resiliency Fund. This program provides loans of up to $10,000 to business with between 1 and 25 employees and gross receipts of less than $2.5 million per year. It must engage in business within San Francisco. Applications are currently closed, but you can email investsf@sfgov.org with questions about whether and when more loans will be available.
Los Angeles City Small Business Emergency Microloan Program
Los Angeles is offering microloans of between $5,000 and $20,000 to small businesses within the city of Los Angeles. There are three options for terms:
0% for a term of up to 18 months, with repayment deferred for up to 6 months
3% for a term of up to 5 years, with repayment deferred for up to 12 months (for profit businesses)
Option 3: 2% for a term of up to 5 years, with repayment deferred for up to 12 months (for tax-exempt businesses)
Apply for a microloan here.
Federal Programs for Individuals
For the majority of Americans, the program that will help them the most is the personal stimulus check coming from the federal government. These checks were authorized in the CARES Act, signed in March by President Donald Trump. Though there was some support for sending checks to every American regardless of income, the coronavirus stimulus check program is means-tested, meaning the amount of money you get is determined by how much income you reported the last time you filed your tax return.
The maximum check for an individual is $1,200, while the maximum check for a married couple filing taxes jointly is $2,400. Individuals who earned less than $75,000 and $150,000 for married couples will get the maximum amount. The income cutoff to receive any check is $99,000 for individuals and $198,000 for married couples.
If you lose your job because of the crisis, there is additional help available. The CARES Act includes enhanced unemployment options for those who are out of work because of the coronavirus crisis. This includes guaranteeing 39 weeks of unemployment payments, 13 weeks more than is available in most states. The law also includes a federal booster of $600 weekly through July 2020. Workers also get paid sick leave if they are infected with the coronavirus.
Federal Programs for Businesses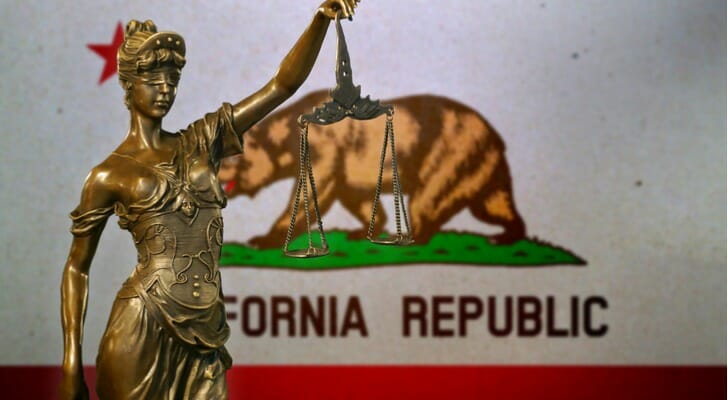 The federal government also has a number of programs available for businesses. The most prominent is the Paycheck Protection Program. This allows small businesses to borrow up to 2.5 times your payroll (minus salaries of $100,000 or more), with a maximum loan of $10 million. These loans are 100% guaranteed by the Small Business Administration. The equivalent of eight weeks of payroll, mortgage interest, rent and utilities will be forgiven from these loans — provided a company's full-time headcount and payroll stay the same as they averaged between February 15, 2019 and June 30, 2019 (changed to between January 1, 2020 and February 15, 2020 if the business was founded this year). If a company has already laid of employees or cut salaries, it has until June 30, 2020 to rehire workers and bring salaries back up to pre-crisis levels. Generally, businesses with fewer than 500 employees are eligible. You can apply through a local lender. The money for this program ran out quickly, but another $310 billion was recently approved. Move quickly if you want to be part of it.
The other major federal program for businesses impacted by the COVID-19 pandemic are Economic Injury Disaster Loans. These loans, administered by the SBA, are available for up to $2 million in areas where an economic disaster has been declared. The interest rate is 3.75% for businesses and 2.75% for non-profits. The loan term can be for up to 30 years. Apply for one of these loans here.
For businesses with existing SBA loans, there is an automatic debt relief program. For six months, the SBA will cover all payments, including principal, interest and fees. Check with your lender to make sure your loan is covered.
If you are waiting on an EIDL, the SBA has express bridge loans for up to $25,000 to keep your business afloat until the larger loan arrives. The EIDL money will then be used to pay back this express loan. You can apply for this loan with a local lender.
Finally, existing programs like the 7(a) loan program, the express loan program, 504 loans, Community Advantage Loans and microloans are all still available.
The Bottom Line
Californians looking for help getting through the COVID-19 have a number of options available from both the state, from local government and from the federal government. Programs are available to help both individuals and small businesses. Make sure you check out which programs will be right for you before taking the steps to take advantage of them.
Tips for Managing Your Finances During the COVID-19 Crisis
A financial advisor can help you make sure you protect your savings during this economic downturn. inding the right financial advisor that fits your needs doesn't have to be hard. SmartAsset's free tool matches you with financial advisors in your area in five minutes. If you're ready to be matched with local advisors that will help you achieve your financial goals, get started now.
If your income has changed because of the pandemic, making a budget can help you make sure all your bases are covered.
Photo credits: ©iStock/Gwengoat, ©iStock/DutcherAerials, ©iStock/franckreporter