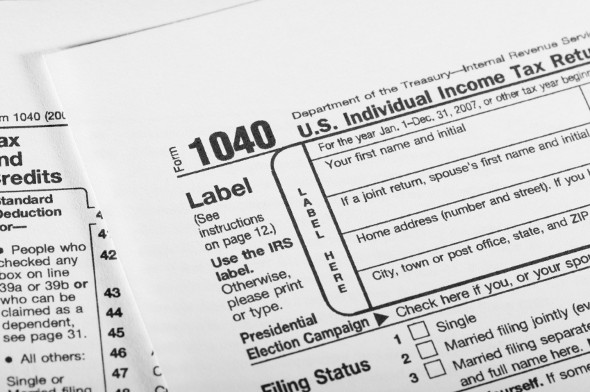 Update July 2018: The IRS has released a draft version of the 2018 Form 1040. The new form, which should be finalized by the end of the summer, will shorten the form while also consolidating the 1040, 1040A and 1040EZ into one form for all filers. We will update this article when the IRS releases the finalized Form 1040.
If you're not eligible to use the 1040EZ or the 1040A you'll need to use the original – and longest – 1040 form. If you're a wealthy filer (congratulations!) using the 1040 can help you cut your tax bill by itemizing your deductions. It can be tough to know which 1040 to use. Just remember that the simplest form isn't always the best.
Why the 1040?
Wondering which tax form you should use? You'll have to use the original 1040 form if you have self-employment income or if you want to itemize your deductions. If neither of those conditions applies to you, your earned income is low enough and you don't have much in the way of investment income, you can get away with using the 1040EZ or the 1040A.
If your financial circumstances dictate that you're graduating to the long-form 1040, you may be filled with dread as tax time approaches. Don't be. Honestly, once you've taken the time to start doing your taxes you might as well use the original 1040 form because it could get you more deductions and credits.
Most taxpayers benefit more from the Standard Deduction than from itemizing deductions, but you could be an exception. If you want access to the full range of above-the-line deductions that will cut your Adjusted Gross Income (AGI), use the 1040. If you want access to the full range of IRS tax credits, use the 1040.
Related Article: What Can You Deduct at Tax Time?
Your 1040 in Detail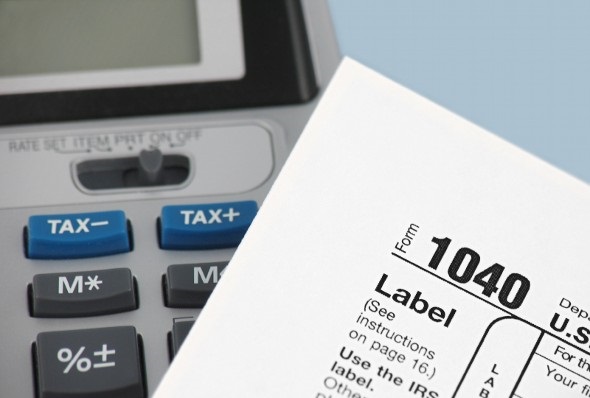 Like the 1040EZ and the 1040A, the 1040 form starts by asking for your basic personal details. Then, you'll select your filing status from the following options: Single, Married Filing Jointly, Married Filing Separately, Head of Household or Qualifying Widow(er) with a dependent child. Now it's time for exemptions, for yourself, your spouse and any dependents. OK, that was the easy part.
Related Article: All About IRS Form 1040a
Entering Your Income
Next up, things get math-y. Lines 7 through 22 are all about your income. The IRS asks about a range of different income sources, from lowly wages and tips to fancy capital gains. This is where you write how much you earned from salary, IRA distributions, alimony received, unemployment compensation, Social Security benefits and more.
Calculating Your AGI
Once you've gotten all that income out in the open, it's time to adjust it. The next section of the 1040 form is dedicated to your Adjusted Gross Income (AGI). The line items in this section are called above-the-line deductions. You can take them for educator expenses, Health Savings Account (HSA) contributions, moving expenses, alimony paid, student loan interest paid, IRA contributions, tuition and fees and more.
For some of these line items, you'll need to attach more paperwork if you enter a number. For example, if you're deducting moving expenses you'll need to attach IRS Form 3903. Once you've gone through the list and entered any relevant amounts, total that up and subtract it from the total income you entered on line 22, the end of the income section. Now you've got your AGI, which you'll enter on line 37.
Taxes and Credits
Now you can move on to the second page of the 1040 form. One page down, one to go! The next section is called Taxes and Credits. Here you can enter your Standard Deduction or the amount of your Itemized Deductions, which you will have figured out on Schedule A if you're itemizing. You can also enter the Alternative Minimum Tax (AMT) if you're subject to it. If so, attach Form 6251. Then you can enter any tax credits for which you're eligible. Remember that whereas a tax deduction reduces your taxable income, a tax credit reduces your tax liability directly.
Other Taxes
The following section is for Other Taxes. If applicable, enter your self-employment taxes and attach Schedule SE. This section is also where you must comply with Affordable Care Act rules by checking a box to indicate that you had health insurance all year or by paying the individual responsibility penalty if you did not. Add up the total from the Taxes and Credits Section (on line 56) and the numbers you entered in lines 57 through 62 of the Other Taxes section. Together, these numbers make up your Total Tax. Enter this on line 63.
Payments
The next section is for Payments. This is where you indicate how much you have already paid the government in taxes. That information will be on your W-2 or 1099. The Payments section also includes several tax credits. Add up what you entered in lines 64, 65, 66a, and 67 through 73 and you'll get your Total Payments. Enter this on line 74.
Refund
The next section is all about your Refund. If the number on line 74 (your Total Payments) is greater than the number on line 63 (your Total Tax) you have overpaid the government and you are due a refund. Subtract line 63 from line 74 to get the amount by which you overpaid and enter it on line 75. In the rest of the refund section, tell the IRS the bank details for the account in which you want to receive your refund.
Amount You Owe
What if line 74 (taxes paid) is less than line 63 (taxes owed)? In that case, you need to pay the IRS some more money. That's what the next section of the 1040 is for. It's called, appropriately enough, Amount You Owe. On line 78, subtract line 74 from line 63 to get the amount you owe. On line 79, enter any penalties owed if applicable.
The Home Stretch
If you want to designate a third party to deal with the IRS on your behalf, do so in the next section of the form. Then, you're ready to sign and date. The last section on the form is for your paid tax preparer, if you're using one. And you're done!
Related Article: What You Should Know About Estimated Tax Payments
Bottom Line
The more complicated your financial situation the more likely it is that you'll have to use the 1040 form. And if you're using the 1040 form, chances are you'll have other tax forms or documentation to attach with your returns. All the more reason to start tackling your tax forms early this year.
It's also smart to plan ahead through tax planning, which can minimize your tax liability. Many financial advisors offer this service as a part of a comprehensive financial plan. A matching tool like SmartAsset's SmartAdvisor can help you find a person to work with to meet your needs. First you'll answer a series of questions about your situation and goals. Then the program will narrow down your options from thousands of advisors to three fiduciaries who suit your needs. You can then read their profiles to learn more about them, interview them on the phone or in person and choose who to work with in the future. This allows you to find a good fit while the program does much of the hard work for you.
Photo credit: © iStock/JLGutierrez, © iStock/Terraxplorer, © iStock/duckycards