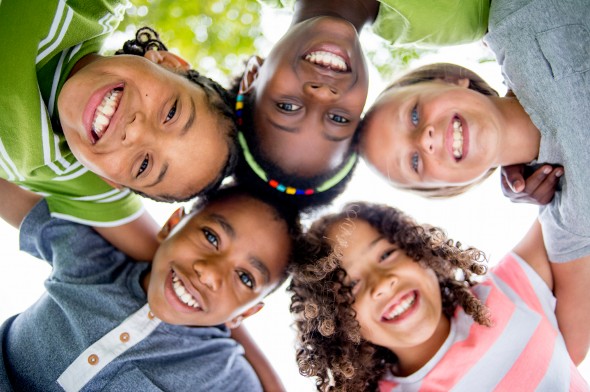 If you have children or other dependents under the age of 17, you likely qualify for the Child Tax Credit. In 2021, it was temporarily expanded as part of the American Rescue Plan, which was signed by President Biden in March of that year to help families deal with the financial hardships stemming from the COVID-19 pandemic. There are a number of income limits you should know about when planning how much you'll receive.
Planning for your family's finances goes beyond taxes. A financial advisor can help you create a financial plan for their needs and goals.
What Is the Child Tax Credit?
The Child Tax Credit (CTC) is designed to give an income boost to the parents or guardians of children and other dependents. The American Rescue Plan temporarily increased the CTC for tax year to help filers cope financially with the pandemic. Half of those tax credit increases were delivered through automatic monthly payments and the remaining balance was available through 2021 tax returns filed by November 17, 2022.
The expanded child tax credit applies to dependents who are 17 or younger as of the last day of the tax year. For tax year 2021, the credit is worth up to $3,600 per dependent, but your income level determines exactly how much you can get.
The child tax credit has now reverted in 2022 back to its original limit of $2,000 for every dependent under age 16. Income thresholds for single taxpayers and heads of household are set at $200,000 to qualify (and $400,000 for joint filers).
How Does the Child Tax Credit Work?
For tax year 2022, the child tax credit starts phasing out for families with a modified adjusted gross income (MAGI) above $200,000 for single filers (and $400,000 for joint filers).
For a comparison, the expanded child tax credit (available for tax year 2021) began to phase out at a MAGI of $75,000 for single filers ($112,500 for heads of household and $150,000 for joint filers).
In 2022, qualifying families will no longer get advanced credit payments. This means that those taxpayers will get the credit when they file that return in 2023.
For the expanded child tax credit, the Internal Revenue Service (IRS) began sending monthly payments on the 15th of every month (from July and through December). Half of the credit amount was paid in advance installments and the other half could be claimed by families on their 2022 tax returns.
As a reminder, tax credits directly reduce the amount you owe the IRS. So, if your tax bill is $3,000 but you're eligible for $1,000 in tax credits, your bill is now $2,000. This differs from a tax deduction, which reduces how much of your income is subject to income tax.
Which Dependents Are Eligible for the Child Tax Credit?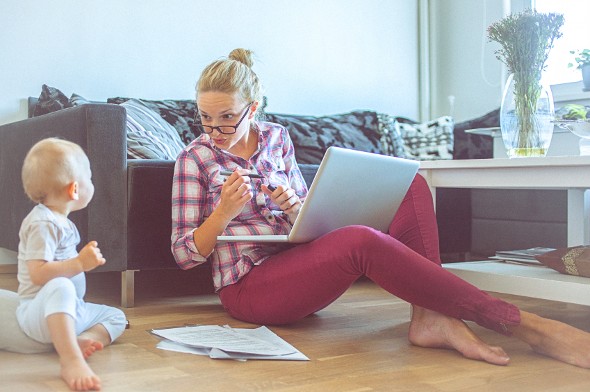 Eligibility for the CTC hinges on a few factors. The child you claim as your dependent has to meet seven pieces of criteria from the IRS:
Age Test: The child was under age 18 at the end of the tax year. The CTC is increased for children under age 6.
Relationship Test: The child is your daughter, son, stepchild, foster child, adopted child, brother, sister, stepbrother, stepsister, half-sister or half-brother. The child can also be the direct descendant of any of those just mentioned (your grandchild, niece or nephew).
Support Test: The child did not provide more than half of their own support for the tax year. The child also cannot file a joint return that year.
Dependent Test: The child must be claimed as your dependent on your federal tax return.
Citizen and Resident Test: The child has to be a U.S. citizen, a U.S. national or a U.S. resident alien. The child must also have a Social Security number.
Residency Test: The child must have lived with you for more than half of the tax year.
Income Test: This is the same requirements as the ones listed earlier. In short, the CTC begins phasing out for families with income above $200,000 (single filers) or $400,000 (joint filers).
How to Claim and Track Your Child Tax Credit
Here's what you need to know about claiming your credit. Eligible filers can claim the CTC on Form 1040, line 12a, or on Form 1040NR, line 49. To help you determine exactly how much of the credit you qualify for, you can use the Child Tax Credit and Credit for Other Dependents Worksheet provided by the Internal Revenue Service. If you need to file a return for a year before 2018, you can only claim the credit on Forms 1040, 1040A or 1040NR.
Eligible recipients who did not receive the right amount or nothing at all should verify their information on the IRS Child Tax Credit Update Portal. For cases where the portal shows that payment has already been disbursed but not received, a trace or inquiry to locate funds can be filed by mailing or faxing Form 3911 to the agency.
There could be a payment delay depending on the disbursement method. The IRS says that it can trace payments:
5 days after the deposit date and the bank says it hasn't received the payment
4 weeks after the payment is in the mail by check to a standard address
6 weeks after the payment is in the mail, and you have a forwarding address on file with the local post office
9 weeks after the payment is in the mail, and you have a foreign address
The agency updates its frequently asked questions page with information about Child Tax Credit payments and posts notifications about delays.
Other Credits for Children and Dependents
There are additional federal and state provisions that help families caring for children and other dependents.
Additional Child Tax Credit (ACTC)
The additional child tax credit, which offered up to $2,000 for every qualifying child, was eliminated under the Tax Cuts and Jobs Act (TCJA) in 2018. This credit effectively gave you a refund if the CTC reduced your tax bill to less than zero. (Remember that the CTC was previously not refundable.) You should note that if you need to file a return for a tax year before 2018, you can find information for the ACTC on the Form 1040.
Starting with the 2018 tax year, there is an additional $500 Credit for Other Dependents (ODC). This allows you to claim non-child dependents, such as a parent, and dependents who are college students (under age 24). The eligibility requirements are very similar but you cannot claim the ODC for a dependent who qualifies for the CTC.
Child and Dependent Care Tax Credit (CDCTC)
You can claim this credit if you have earned income and if you're paying someone else to care for a dependent. Unlike the CTC, which you can only claim if you're the parent or guardian of minor children, you can claim the CDCTC for aging parents and other disabled relatives. Qualifying dependents for the CDCTC include the following:
Children who are 12 or younger at the end of the tax year
Dependent adult family members or spouses who are not able to care for themselves due to mental or physical impairments, unless they had gross income of $4,300 or
more
With the CDCTC, you can claim a credit from 35% to 50% of qualified care expenses for tax year 2021 (which you file in 2022). The exact percentage that you are eligible to deduct depends on your income level. The maximum amount of care expenses to which you can apply the credit is $8,000 in 2021 (up from $3,000 in 2020) if you have one dependent and $16,000 (up from $6,000) if you have more than one dependent. That means 35% of the credit is $2,800 ($1,050 in 2020) with one dependent and $5,600 ($2,100 in 2020) with multiple. The CDCTC is non-refundable. According to the IRS, expenses that qualify for the CDCTC include money that you paid "for household services and care of the qualifying person while you worked or looked for work." Child support payments do not qualify. To claim the CDCTC, you need to fill out Form 2441.
State Credits
Some states offer a complementary state-level CTC and/or CDCTC that matches part or all of the federal credit. In some states, the credits are refundable and in other states they are not. This state-by-state guide breaks down which states offer their own Earned Income Tax Credit, CTC or CDCTC.
Bottom Line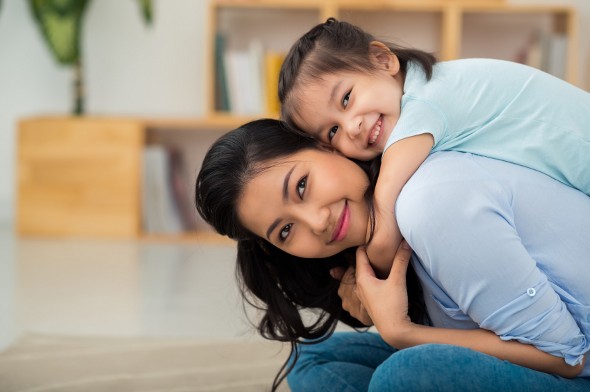 The IRS offers child tax credits to help parents and guardians offset some of the costs of raising a family. If you have a dependent who isn't your direct child, you may also be eligible to claim a credit. And because some child tax credits are refundable, you might even make some money in the end.
Remember that the information surrounding child tax credits can change each year. In turn, it's important to keep up on the current laws each tax year so you know what to expect.
Tips for Saving on Your Taxes
A financial advisor can help you optimize your tax strategy for your family's needs. Finding a qualified financial advisor doesn't have to be hard. SmartAsset's free tool matches you with up to three financial advisors who serve your area, and you can interview your advisor matches at no cost to decide which one is right for you. If you're ready to find an advisor who can help you achieve your financial goals, get started now.
To make sure you don't miss a credit or deduction that you qualify for, use a good tax software. SmartAsset evaluated common tax filing services to find the best online tax software for your specific situation.
Photo credit: ©iStock.com/Christopher Futcher, ©iStock.com/gruizza, ©iStock.com/DragonImages