Filing your taxes yourself has never been easier. As long as you have internet access, you can submit your tax return from the comfort of your couch. In fact, according to the IRS, 92% of tax returns were e-filed in 2017 and over 51 million were filed from home. Before you get started, however, you'll have to choose which online tax software to trust with all your financial details. That's not always easy.
That's where SmartAsset comes in. We reviewed the most common tax programs available. Our analysis included a breakdown and comparison of available features such as penalty and fee guarantees and audit support, as well as a price comparison.
Best Overall Tax Software
Hands down, the software that came out on top was TurboTax. The name has brand recognition for good reason: It offers the most features out of all the software we reviewed. You can upload your W-2 form directly to the site, receive your refund through direct deposit and even use the mobile app. The site will search over 350 tax deductions to ensure you receive the deductions and applicable credits.
It's also easy to use. You're walked through a series of questions about your financial situation. The answers you give helps the software fill out your form.
TurboTax offers free audit support and free multi-year storage. That means if you use the program year after year, your previous returns are saved on the site, saving you time and effort.
You can choose what level of support you want. There's a free option and tiered support depending on the complexity of your tax return and your preferences. You can even have a certified public accountant (CPA) or enrolled agent (EA) help you for an extra cost.
While TurboTax has an easy interface and numerous feature options (such as plans for self-employed or deluxe filing), it comes at a price. The company has some of the highest prices across the board for its software.
The Deluxe, the lowest level, is $59.99 for federal returns and an additional $39.99 for state returns. However, TurboTax often offers a sales price of $39.99 for federal and $36.99 for state returns. While it may seem like a decent discount (and it is), the prices are still higher than budget options like TaxSlayer.
Best Budget Tax Software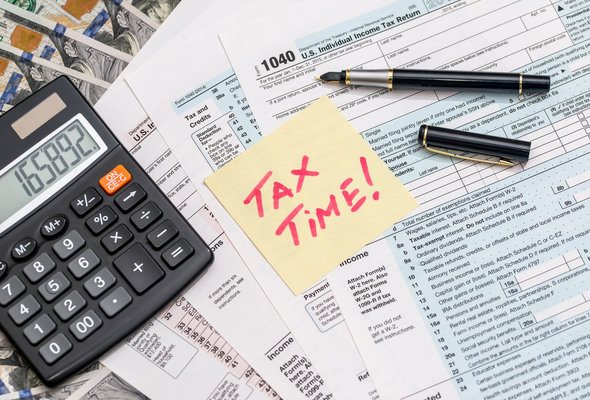 Fortunately, you aren't limited to paying TurboTax's prices. You can still find many of the features, such as a mobile app, free multi-year storage and reimbursement for penalty or interest charges with TaxSlayer's online program.
Choose from four filing options: Free, Classic, Premium or Self-Employed. Even TaxSlayer's most expensive option, Premium, is less than TurboTax's bottom tier offering. TaxSlayer is $67 if you include a state return while TurboTax Deluxe is about $100 with a state return (or $77 with the typical tax season discount).
TaxSlayer's Free version allows you to file a simple tax return only (1040EZ). The Classic version offers filing for Form 1040, 1040A, Schedule A, Schedule C and more. The Deluxe version includes live chat and audit assistance.
TaxAct is runner-up for best budget software. The company offers most of the same features as TaxSlayer, but you won't find audit support without paying a fee for Protection Plus.
FreeTaxUSA is another budget option. This program has cheap premium options are generally about half of what TurboTax charges. However, you won't find expert assistance here. There is email and phone support, but it's mostly for simple questions, not complex tax questions.
Best Tax Software If You're Self-Employed and for Audit Support
H&R Block's online software is the best option for freelancers, small business owners and all other types of self-employed people. The company also has physical locations, something that TurboTax and TaxSlayer don't offer.
You'll have to sign up for the premium option to get all the features needed for self-employment filing. This includes Schedule C, Schedule D, Schedule E, Schedule K-1 filing on top of deluxe features such as Schedule A, free storage and easy import.
Unlike TurboTax, expert assistance is free, as well as audit support. One of the reasons H&R Block is the best for audits is the availability of in-person support. Taxes can be complicated and stressful, especially audits. Having the option to sit down with an expert makes this company number one.
The Takeaway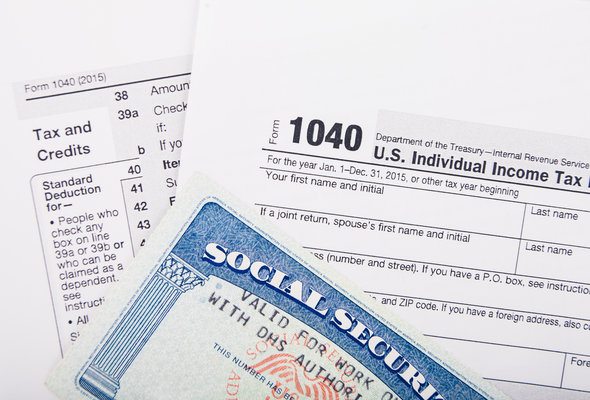 Whether you need a program that offers all the Schedule forms, or if you're looking for the simplest interface, there's an option for you. The one you ultimately buy should fit your needs. Remember, the more complicated your tax situation, the more likely it is that you'll want a premium or deluxe option. Otherwise, you might be fine with the basic or free option. Luckily, you have plenty of choices.
Tips to Make Filing Taxes Easier
Start gathering financial documents early. Set a deadline for when you'll have your W-2 forms, 1099 forms, investment income information, last year's tax refund, student loan interest and the rest of the items listed on the IRS Tax Form checklist. By breaking the intimidating task of filing your taxes into smaller chunks, you have a better chance of avoiding a last-minute marathon session to meet the filing deadline.
Educate yourself as soon as possible about what you can and can't deduct from your taxes. It pays to know everything you can about how taxes impact your situation in order to maximize your tax return. You might also consider turning to a financial advisor for tax planning services, which can ensure tax efficiency. A matching tool like SmartAsset's SmartAdvisor can help you find a person to work with to meet your needs. First you'll answer a series of questions about your situation and goals. Then the program will narrow down your options from thousands of advisors to three fiduciaries who suit your needs. You can then read their profiles to learn more about them, interview them on the phone or in person and choose who to work with in the future. This allows you to find a good fit while the program does much of the hard work for you.
Earn more interest on your tax refund by depositing it into a high-yield savings account. This CIT Bank Money Market Account comes with a 1.85% interest rate, about 20x more than the national average. There are no fees and you can open an account with just $100.
Photo credit: ©iStock/elenaleonova, ©iStock/alfexe, ©iStock/Popartic