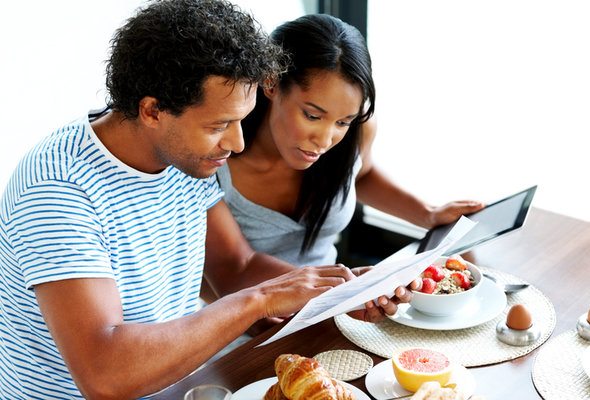 If President Trump implements the tax plan he proposed during the campaign season, Americans will feel the changes. Just how would the Trump tax plan affect you? It depends on your income, your current filing status and the deductions you take. Take a look at our guide to the main features of the Trump tax plan.
Check out our federal income tax calculator.
Update: On 4/26/2017 the Trump administration announced a plan to lower the number of personal income tax brackets from seven to three, with rates of 10%, 25% and 35%. The administration also proposes doubling the standard deduction and eliminating the estate tax. Itemized deductions for everything except mortgage interest and charitable donations would be eliminated. Deductions for state and local taxes (income, property and sales taxes) would also be eliminated. Bracket thresholds and other specifics will be updated on this page as they become available.
1. The Trump tax plan calls for three tax brackets.
The Trump campaign's tax plan called for cutting the number of tax brackets in the federal income tax system from seven to three. Those three brackets would have rates of 12%, 25% and 33%. It's important to note that Trump's original plan called for three brackets, each with lower rates, but the rates were revised upward to conform with those proposed by Congressional Republicans.
2017 FEDERAL INCOME TAX BRACKETS
Single Filers
Married Filing Jointly
Tax Rate
$0 – $9,325
$0 – $18,650
10.0%
$9,326 – $37,950
$18,651 – $75,900
15.0%
$37,951 – $91,900
$75,901 – $153,100
25.0%
$91,901 – $191,650
$153,101 – $233,350
28.0%
$191,651 – $416,700
$233,351 – $416,700
33.0%
$416,701 – $418,400
$416,701 – $470,700
35.0%
$418,401+
$470,701+
39.6%
TRUMP'S PROPOSED INCOME TAX BRACKETS
Single Filers
Married Filing Jointly
Tax Rate
$0 – $37,500
$0 – $75,000
12.0%
$37,501 – $112,500
$75,001 – $225,000
25.0%
$112,501+
$225,001+
33.0%
How this rate and bracket change would affect your tax liability depends on your income. Say your current top marginal tax rate is 25%. You may still fall in the 25% tax bracket under Trump's plan, but because that bracket starts at a higher income threshold your tax bill would shrink. Analysts have crunched the numbers and found that the Trump plan would cut taxes for households making between $48,000 and $83,000 by about $1,000.
There are deductions to consider as well. Changes are coming for taxpayers who take the standard deduction and for those who itemize. The Trump tax plan calls for increasing the standard deduction to $15,000 (for individuals) and $30,000 (for married couples filing jointly).
Trump's tax plan differs from the Congressional Republicans' tax plan when it comes to itemized deductions, though. House Republicans want to eliminate every itemized deduction (including state and local tax deductions) except those for charitable deductions and mortgage interest. Trump, on the other hand, wants to cap itemized deduction at $100,000 for singles and $200,000 for joint filers. The tax changes that are signed into law during the Trump administration will likely be a compromise between the president-elect's plan and the plan that Congressional Republicans have proposed.
Related Article: Tax Avoidance vs. Tax Evasion
2. The Trump tax plan calls for eliminating the head of household filing status.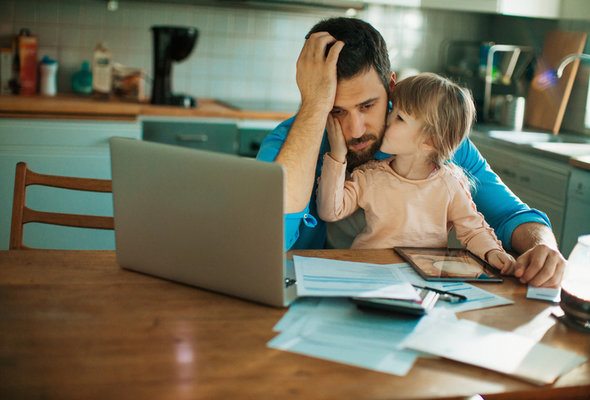 Under Trump's tax plan, the head of household filing status would be eliminated. As has been widely reported, this change would carry high costs for single parents, who currently rely on the head of household filing status. According to Forbes, "Trump's tax rates would increase a single parent's tax bill at almost every AGI [adjusted gross income] level between $15,150 and about $560,000."
All personal exemptions, including dependent exemptions, would be eliminated under Trump's plan, so a single parent with more than one kid would lose out on the tax-lowering power of those dependent exemptions. If Trump's plan to make childcare expenses tax deductible is implemented, single parents would get a tax break there, but analysts say this would not offset the negative effects of other tax changes that will hit single parents.
3. The Trump tax plan calls for big cuts to top tax rates.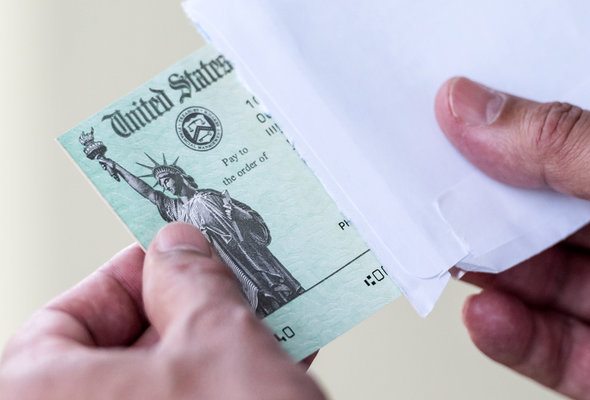 As we mentioned, high earners are in for a tax break if the Trump tax plan is implemented. The top marginal tax rate would fall from 39.6% to 33%. In fact, America's 1% will receive an average annual tax cut of $214,000 under Trump's plan. So if you're a high earner, the tax break you will receive will more than offset the impact of Trump's planned elimination of itemized deductions.
However, Trump wants to eliminate the carried interest loophole, which has allowed many ultra-wealthy hedge fund owners and other money managers to minimize their taxes in the past. How? By counting their earnings as capital gains, rather than income (capital gains are taxed at a lower rate). Even with the elimination of the carried interest loophole, Trump's plan is a net positive for the very wealthy in this country. And if Trump eliminates the estate tax as promised, high-net-worth families could more easily transfer their assets to their heirs.
Related Article: What Is Donald Trump's Net Worth?
What Lies Ahead
If the Trump plan is put into place, experts estimate that at least 8.5 million families will see their taxes go up. Single parents will be hit hard, while the wealthiest Americans will get a big tax break. Filers with incomes of over $3.7 million (the top 0.1%) will get an average tax cut of more than $1 million. That's roughly 14% of these filers' after-tax income. Plus, Trump's proposal to slash business taxes would benefit wealthy Americans who are shareholders of the corporations set to receive tax cuts. He wants to lower the corporate tax from 35% to 15% and apply a 15% tax rate to business income earned by S corporations and partnerships, too.
High-income earners could also benefit from an elimination of the alternative minimum tax (AMT) and the 3.8% net investment income tax. The former is an additional tax designed to prevent the wealthy from paying little to nothing when filing federal income taxes. According to the Tax Policy Center, it affects about 5 million upper- and middle-class Americans. The latter tax applies to dividends, interest, capital gains and royalty and rental income earned by taxpayers with incomes above a certain threshold ($200,000 for single filers and $250,000 for joint filers).
Trump's tax plan has evolved between the time he began his bid for the presidency and November 8, 2016. Currently, the three brackets that Trump has proposed are in line with the plan House Republicans have advanced, but Trump and Congressional Republicans are still at odds over other key aspects of tax reform. Moreover, Republicans in the House and Senate are not in complete agreement when it comes to changing the tax code. In short, any tax changes that are implemented will be the result of much negotiating.
Photo credit: ©iStock.com/Dean Mitchell, ©iStock.com/Geber86, ©iStock.com/Juanmonino