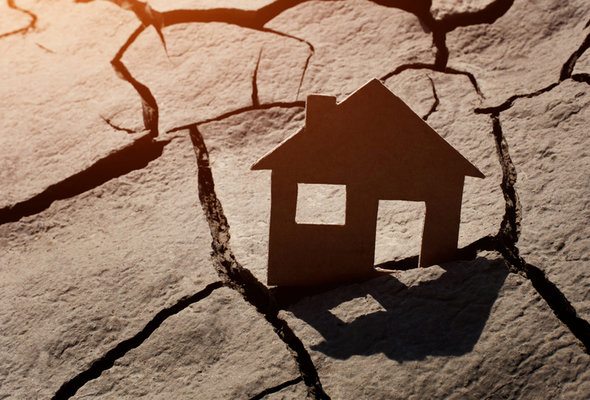 Over the last few years, the housing market has seen steady improvement, and delinquency rates on mortgages have reached their lowest point since 2010. Despite the upswing, though, there are still nearly 10 million homeowners who are upside down on their loans, according to Zillow. When you reach the point where your monthly payments are just too much to handle or you feel like there's no hope of building back lost equity, foreclosure becomes a very real possibility. Defaulting on a mortgage is one way out of the situation, but it comes with significant risks you must consider.
Find out now: How much house can I afford?
Cost to Your Credit
You can pretty much guarantee that if you go into default, your credit score is going to take a nosedive. Payment history accounts for 35 percent of your FICO score and anytime there's a late or missed payment, it knocks off a few points. If your home ends up being foreclosed on, that's the final nail in the coffin for your score. Foreclosures can stay on your credit for up to seven years, which can impact your long-term ability to obtain new credit, rent an apartment or get utility services in your name without paying a huge deposit.
You Could Be Sued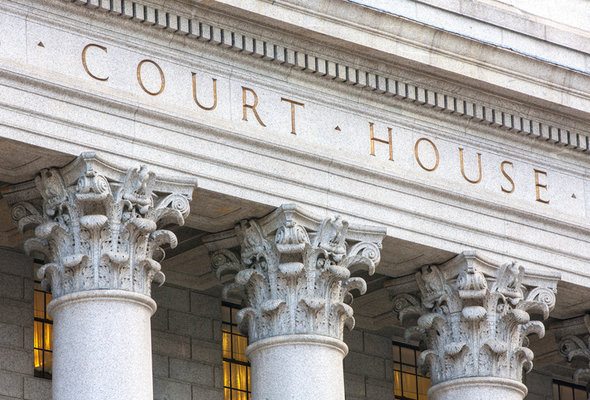 If you walk away from a home and there's a substantial amount of money remaining on the loan balance, your lender may decide to come after you to collect. They seek what's known as a "deficiency judgment," which requires you to pony up the difference between the home's fair market value and what you still owe on the mortgage. Not every state allows for deficiency judgments, but if yours does, you need to be aware of the possibility that the lender could bring a lawsuit against you well after the fact.
Related Article: What Happens When You Default on a Credit Card?
It Can Increase Your Tax Bill
Generally, canceled debt is counted as income for tax purposes unless you qualify for an exception. The Mortgage Forgiveness Debt Relief Act of 2007 was enacted to allow homeowners who lost their homes through short sales or foreclosures to escape a major tax penalty for mortgage debt that was forgiven.
Unfortunately, the Act expired at the end of 2013, and while an extension is being debated, it's not set in stone. If you default on your mortgage with a significant amount owed and your lender decides not to pursue a deficiency judgment, it can come back to bite you at tax time.
You May End up Having to File Bankruptcy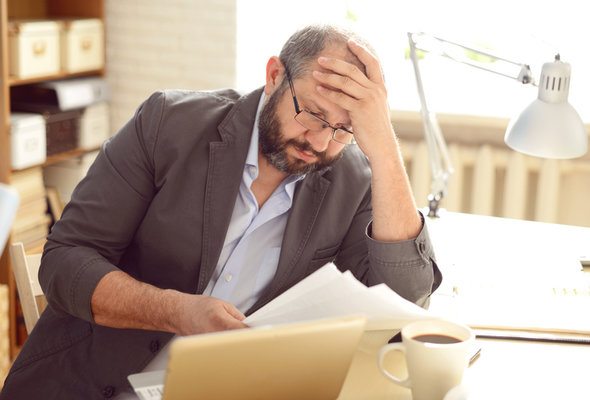 In situations where you know the lender may come after you for the difference after foreclosure, your options are very limited. You can try to negotiate a settlement or payment arrangement of some kind to avoid a lawsuit, but if that doesn't work, you'll have to go to court.
If that happens, you can try to show that you're judgment-proof, which basically postpones the lender's ability to attack your bank accounts or garnish your wages. The only way to eliminate the judgment entirely, however, is to file bankruptcy.
Chapter 7 is known as liquidation bankruptcy because even though any debts you include in the filing are wiped out, you have to turn over some of your assets to the court so they can be sold and the assets used to pay your creditors. A Chapter 7 filing can stick around on your credit for up to 10 years, so if you've already got a foreclosure showing, it's just going to drag your score down even more if you go bankrupt.
Related Article: Underwater on Your Home Loan? You Do Have Options
The Bottom Line
Walking away from your home, whether it's intentionally or because you simply can't afford to pay anymore, is never an easy decision, especially when you consider the financial implications. Even if you're able to escape a judgment and the tax consequences aren't devastating, you'll likely run into trouble if you're interested in buying a new home any time soon.
If you're planning to rent down the road, you'll need to make sure that you're saving up some cash before you end up in foreclosure so you don't have to charge all your moving costs to a credit card, which can create even more of a financial strain. You also need to maintain your homeowner's insurance and keep up with the property taxes before you leave the home for good to avoid any additional liability.
Update: If you have further financial questions, SmartAsset can help. So many people reached out to us looking for tax and long-term financial planning help, we started our own matching service to help you find a financial advisor. The SmartAdvisor matching tool can help you find a person to work with to meet your needs. First you'll answer a series of questions about your situation and your goals. Then the program will narrow down your options to three fiduciaries who suit your needs. You can then read their profiles to learn more about them, interview them on the phone or in person and choose who to work with in the future. This allows you to find a good fit while the program does much of the hard work for you.
Photo credit: ©iStock.com/bodnarchuk, ©iStock.com/PierreDesrosiers, ©iStock.com/elenaleonova